This post was sponsored by Dr. Oetker Ristorante Pizza. Thank you for supporting
the sponsors that help make The Sweetest Occasion possible!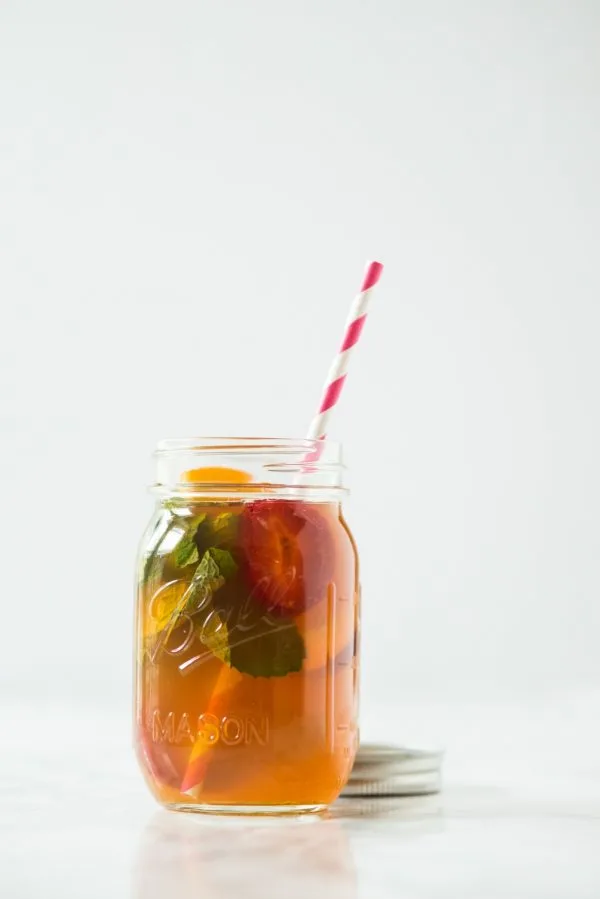 A few weeks ago when we made this super fun and colorful DIY picnic blanket, I hinted at my current favorite summer cocktail, which is where these super fruity and refreshing cocktails in a jar come into play, friends. Made with loads of fresh fruit, mint and lemonade they're perfect for summer picnics, backyard parties or sipping on the front porch. The best part is, the jar aspect allows you to make a big batch in advance (they'll easily keep for at least a week in the fridge) so you can grab one and a straw when you're ready for a cocktail or quickly serve them up when friends pop over as they're prone to do in the summer months. Thanks to my friends at Dr. Oetker Ristorante Pizza, I'm sharing the recipe for this perfect summer concoction (and announcing an awesome summer entertaining giveaway) so you can get the party started! (Keep scrolling for the giveaway details!)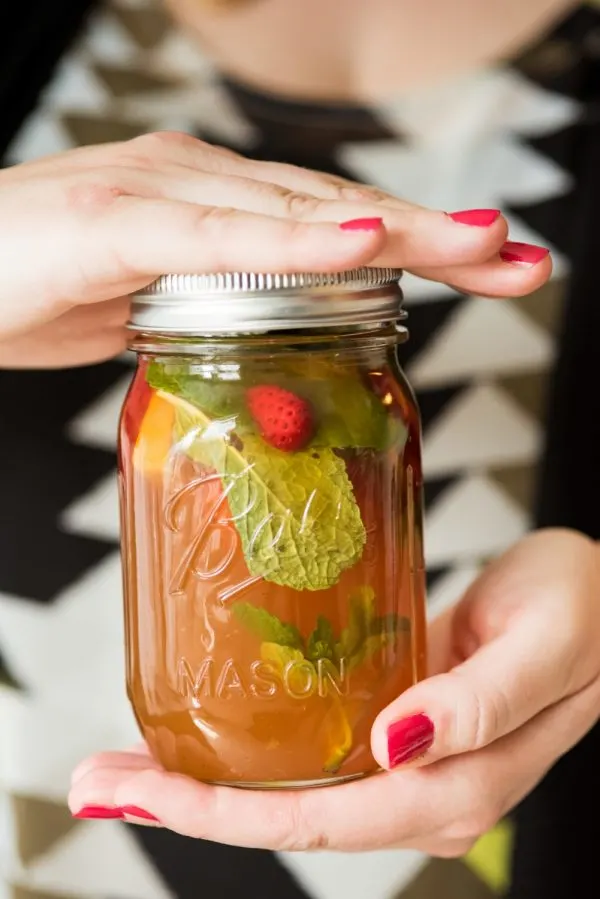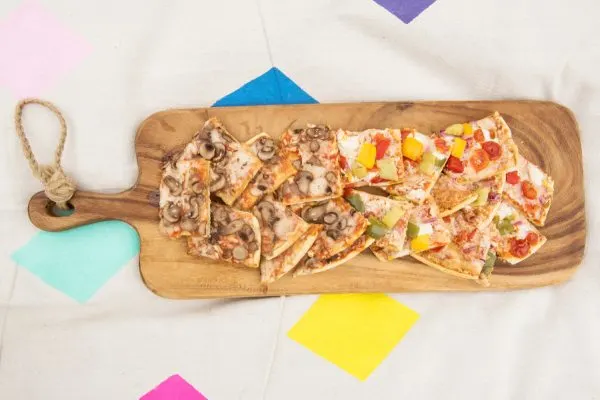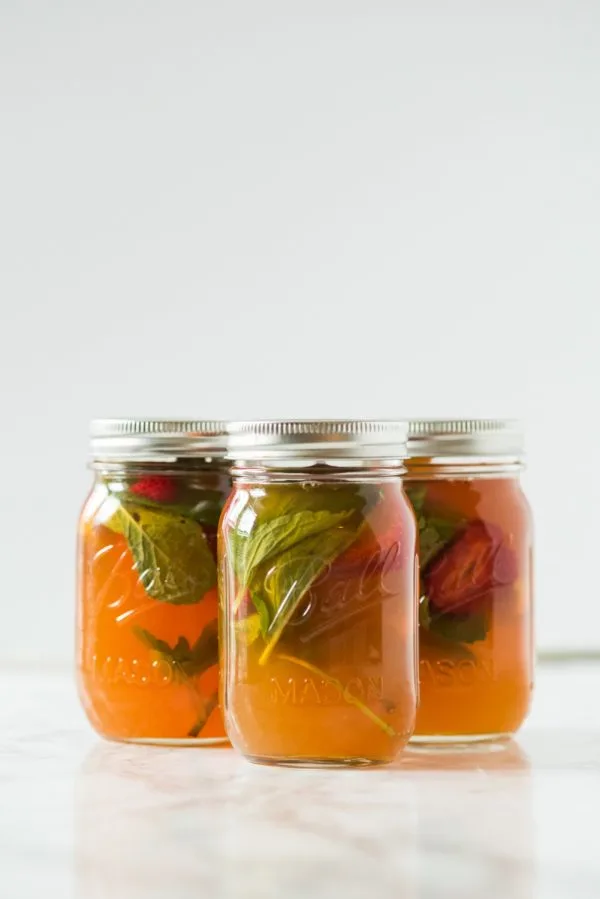 Summer Cocktails in a Jar
Makes 1 jar
1 oz vodka
1 oz fruit liqueur
3 large strawberries, sliced
1 slice of a large orange
4 – 6 mint leaves
4 – 6 oz lemonade
Place mint leaves, strawberries and orange in a pint sized mason jar and muddle gently. Add vodka and fruit liqueur, then stir to combine. Top off with lemonade, stir again and refrigerate for at least 1 – 2 hours or for up to 1 week. (I recommend refrigerating at least overnight to best allow the fruit to steep and develop really great flavor.) Cocktails may be served directly from the jar, with or without the addition of ice at the time of serving. If you prefer a fruitier drink, skip the vodka and use 2 – 3 oz of fruit liqueur instead. Any combination will work great but suggestions include peach schnapps, limoncello, orange liqueur or pomegranate liqueur.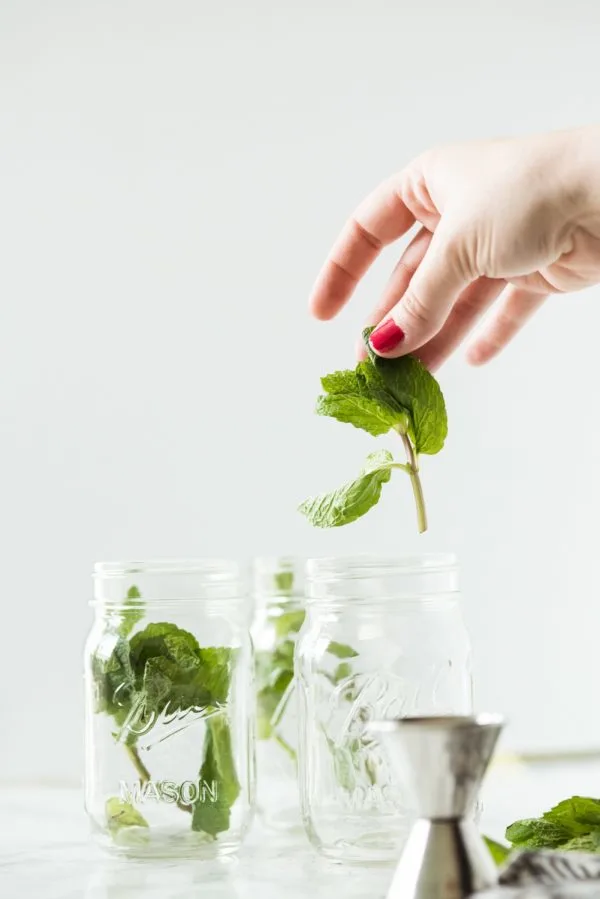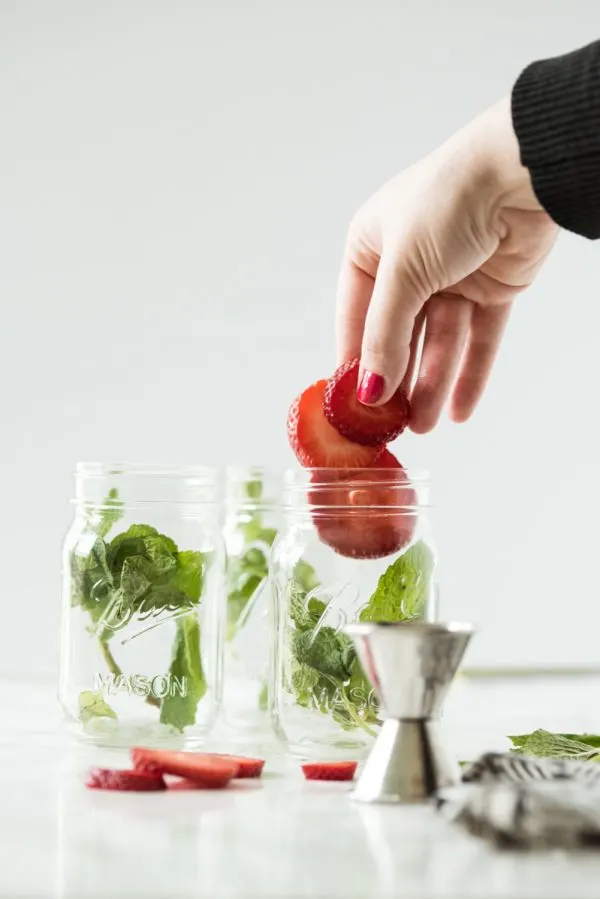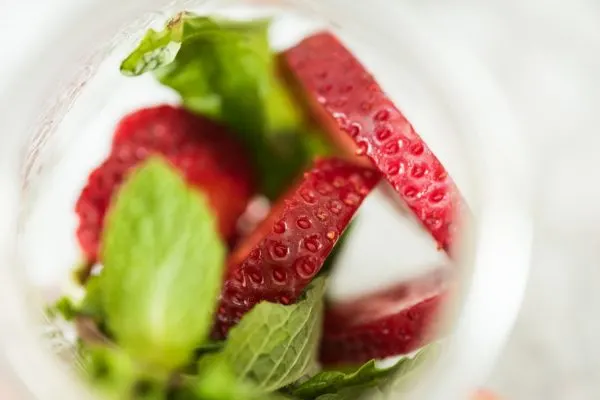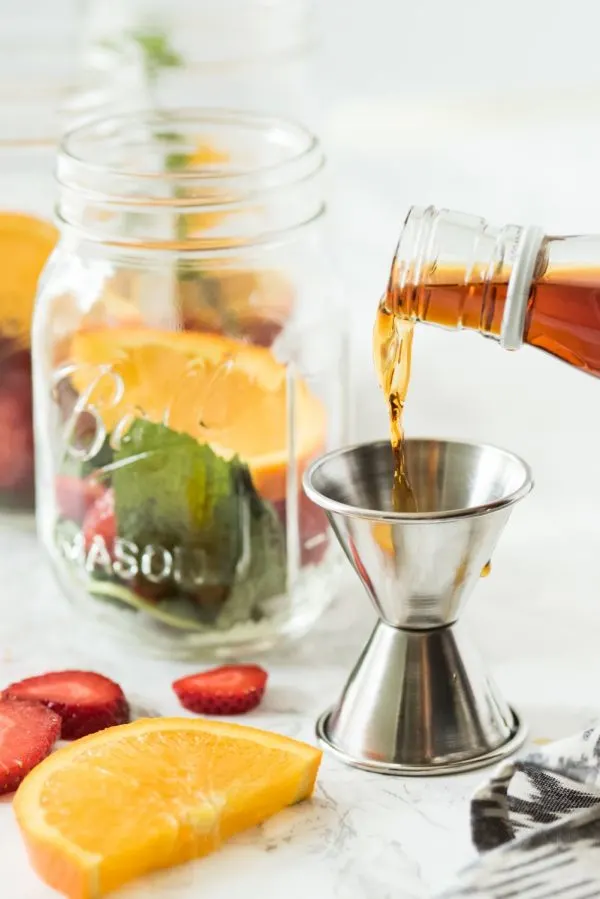 Have fun playing with different flavor combinations and mixing and matching as you go with these! The key to making them work is lots of fresh fruit, mint and lemonade, but you could also do a combination of iced tea with the lemonade, too. The addition of a little elderflower liqueur or a splash of bitters would also be pretty terrific! Then just grab a jar or two from the fridge and serve them up alongside your favorite variety of Ristorante. The fruity flavors here are particularly well suited to enjoy alongside the Pizza Vegetale flavor (my recent favorite), but the Pizza Spinaci and Pizza Mozzarella are also longtime favorites around here and pretty much always stocked in our freezer. (Check out the store locator to find where Ristorante is sold or put in a request with the manager at your favorite store.) The gourmet flavor combined with the thin, crispy crust is about my favorite thing ever, giving you a perfect pizza in just 12 – 14 minutes, and making summer entertaining an absolute breeze.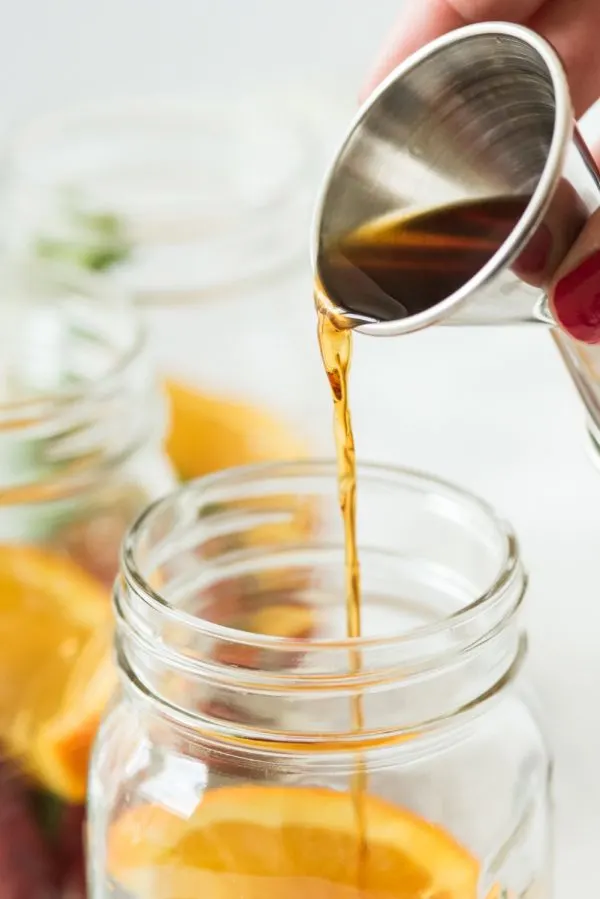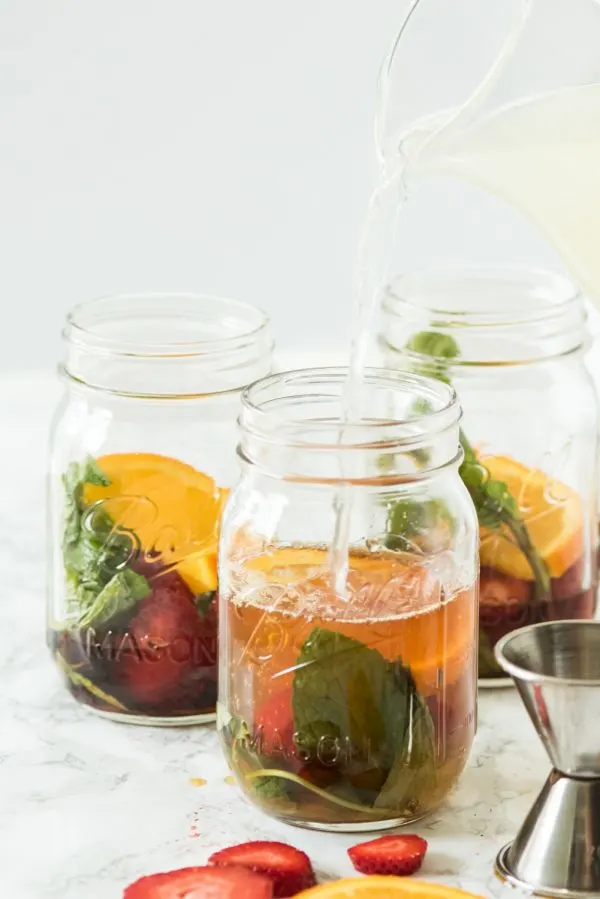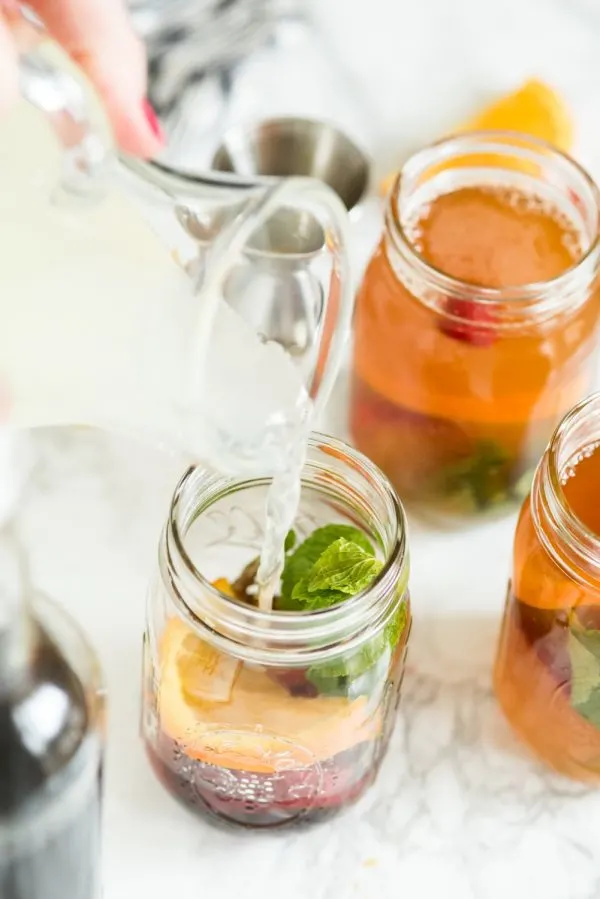 The Ristorante pizza pairs really nicely with the cocktail recipe, and adds a feeling of elegance to a simple drink. It's a little tough to explain just how delicious these drinks actually taste in real life, if I'm honest. Allowing the fruit to steep in the fridge (at least overnight) is definitely the key to the awesome fruity flavor. The fact that you'll have cocktails ready to go on the fly? Icing on the cake! A cold, refreshing fruity cocktail paired with a delicious slice of hot-from-the-oven veggie pizza is sometimes just what you need on a steamy summer afternoon or at the end of a long hot day. I'm pretty confident you'll get hooked and be making these mason jar cocktails all summer long, folks!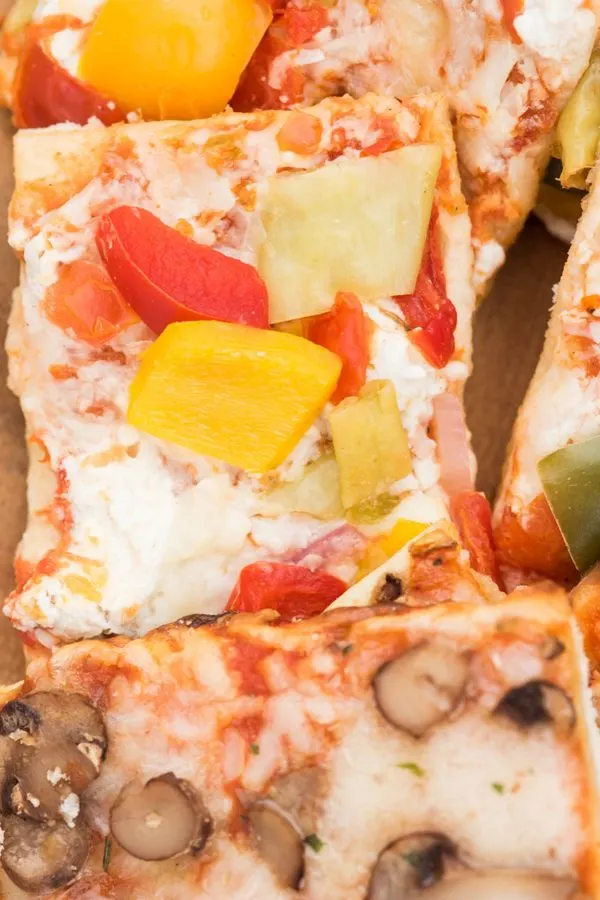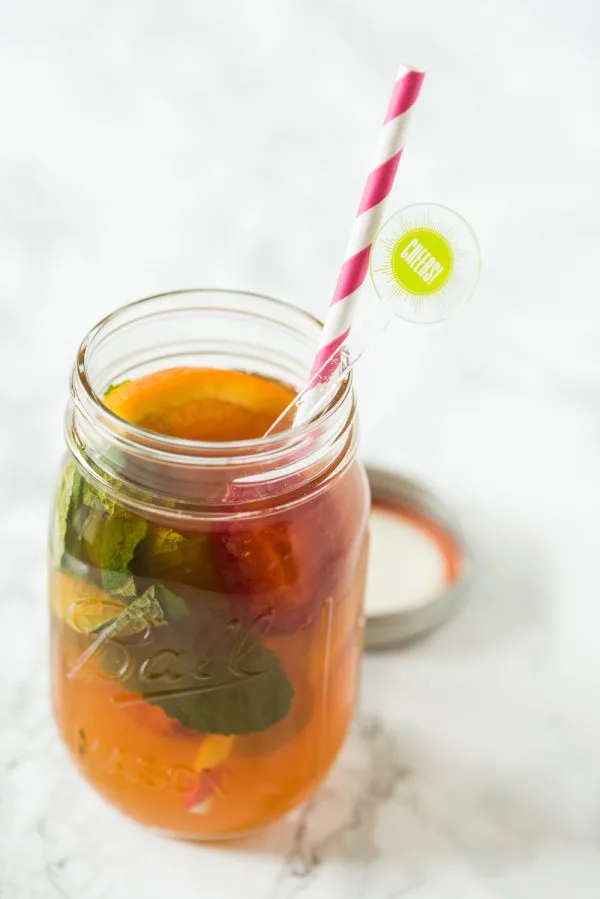 So, let's talk about the giveaway, shall we? Yes! Who doesn't love a good giveaway? One lucky reader is going to win a summer entertaining prize pack! You can enter using the Rafflecopter widget below. (It's as easy as can be, promise!) What are you going to win? Lots of really good stuff! Also known as everything you need for a bit of fun summer entertaining. So, get yourself entered to win! The giveaway will run through 12:00 AM (eastern) on Monday, June 20th. One winner will be announced later that day – good luck and see below for what you could win!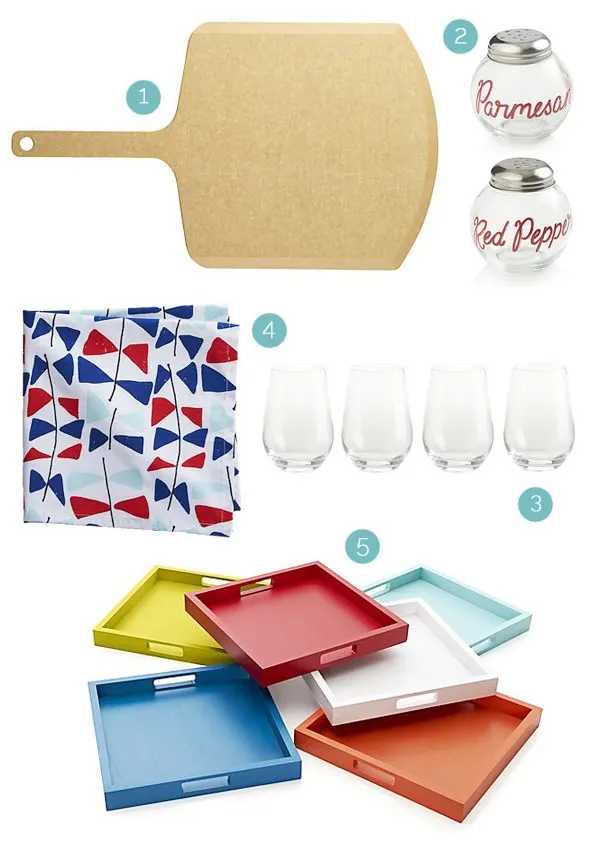 [Prize package includes (4) Dr. Oetker Ristorante pizzas | 1: Epicurean wooden pizza peel from Crate & Barrel | 2: Set of (2) pizza shakers from Crate & Barrel | 3: Set of (6) stemless wine glasses from Sur la Table |4: Set of (2) kite tail napkins from Crate & Barrel | 5: (1) Zuma serving tray from Crate & Barrel.]


[Art direction + styling by Cyd Converse | Photos by Alice G. Patterson for The Sweetest Occasion.]
This post was sponsored by Dr. Oetker USA LLC. I received compensation for this post, but all opinions are my own. Read more about our editorial policies. For more recipes, tips and entertaining ideas, follow Ristorante on Facebook, Twitter and Pinterest!