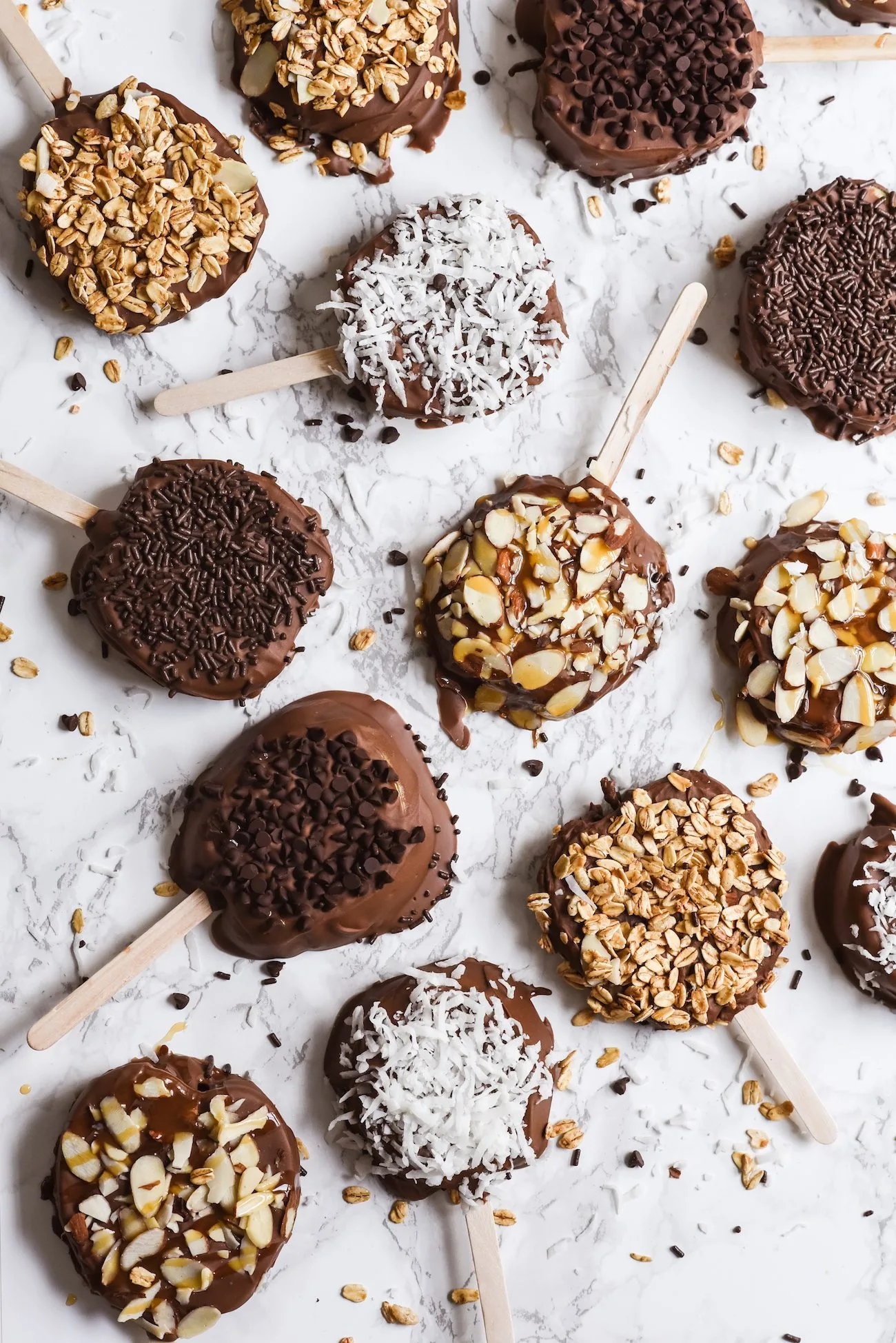 Fall in Upstate New York is effectively synonymous with apple season. On weekends you'll find the local apple orchards packed full of people filling baskets with their freshly picked bounty and the local cider mill with lines a mile long waiting for fresh cider and donuts. We get really crazy about the change in seasons around here and apples definitely take center stage in fall. I love these chocolate dipped apples on a stick as really fun seasonal treat that doesn't require hours of peeling, coring and rolling of dough. If you have kids, let them pick out and sprinkle on their own toppings! I like a mix of mini chocolate chips, granola, shaved coconut and almonds, but you can switch out the toppings for whatever your crew will most enjoy.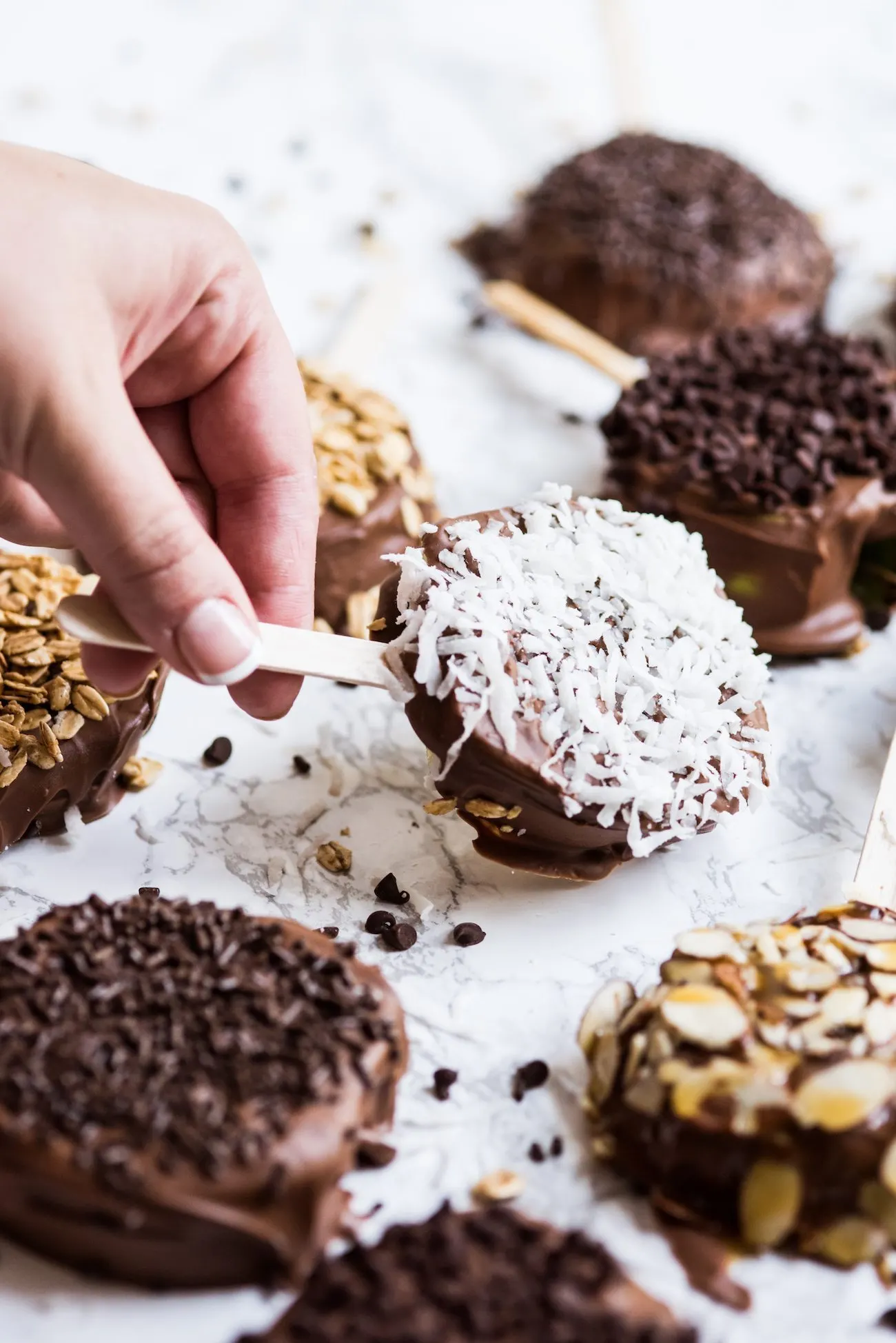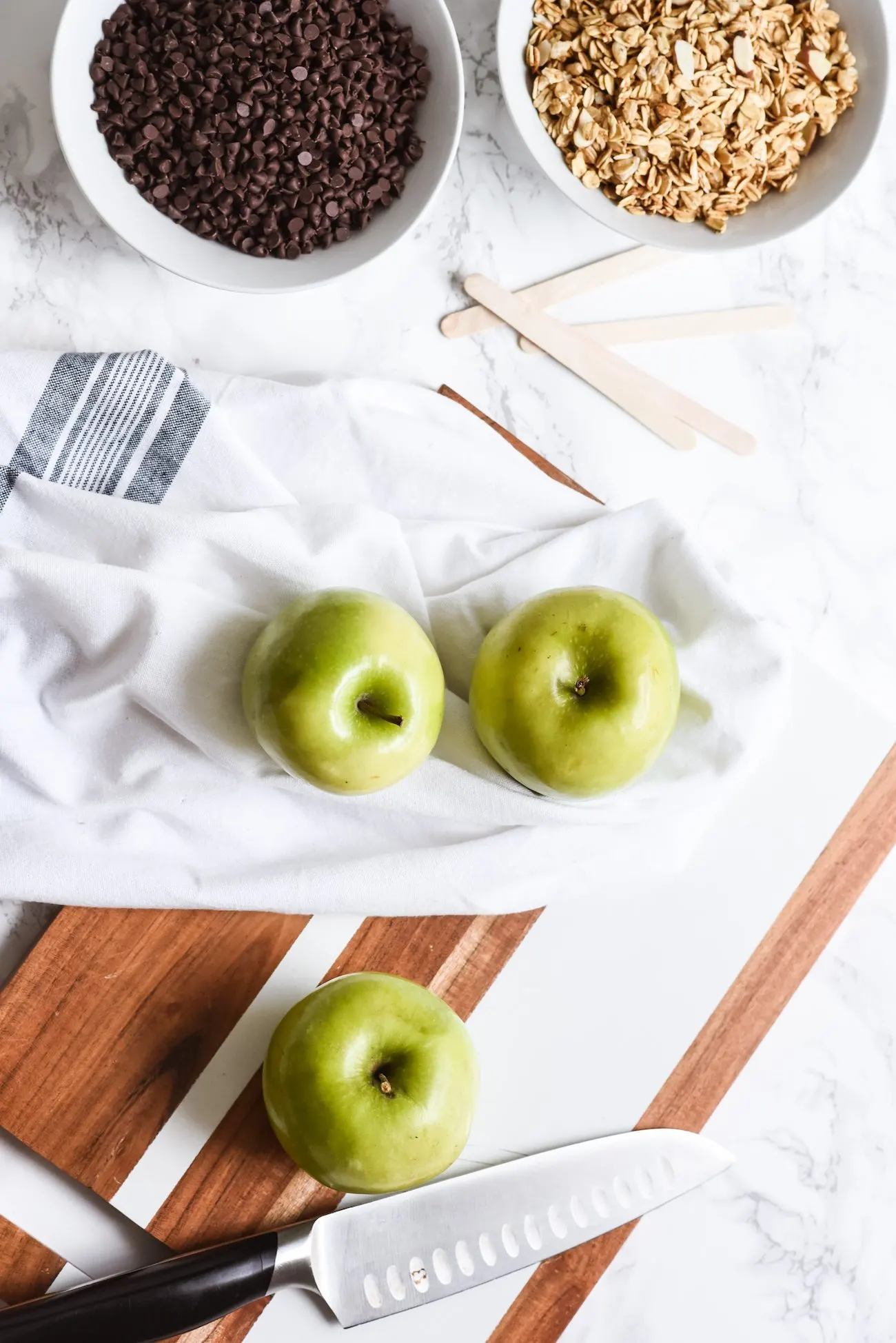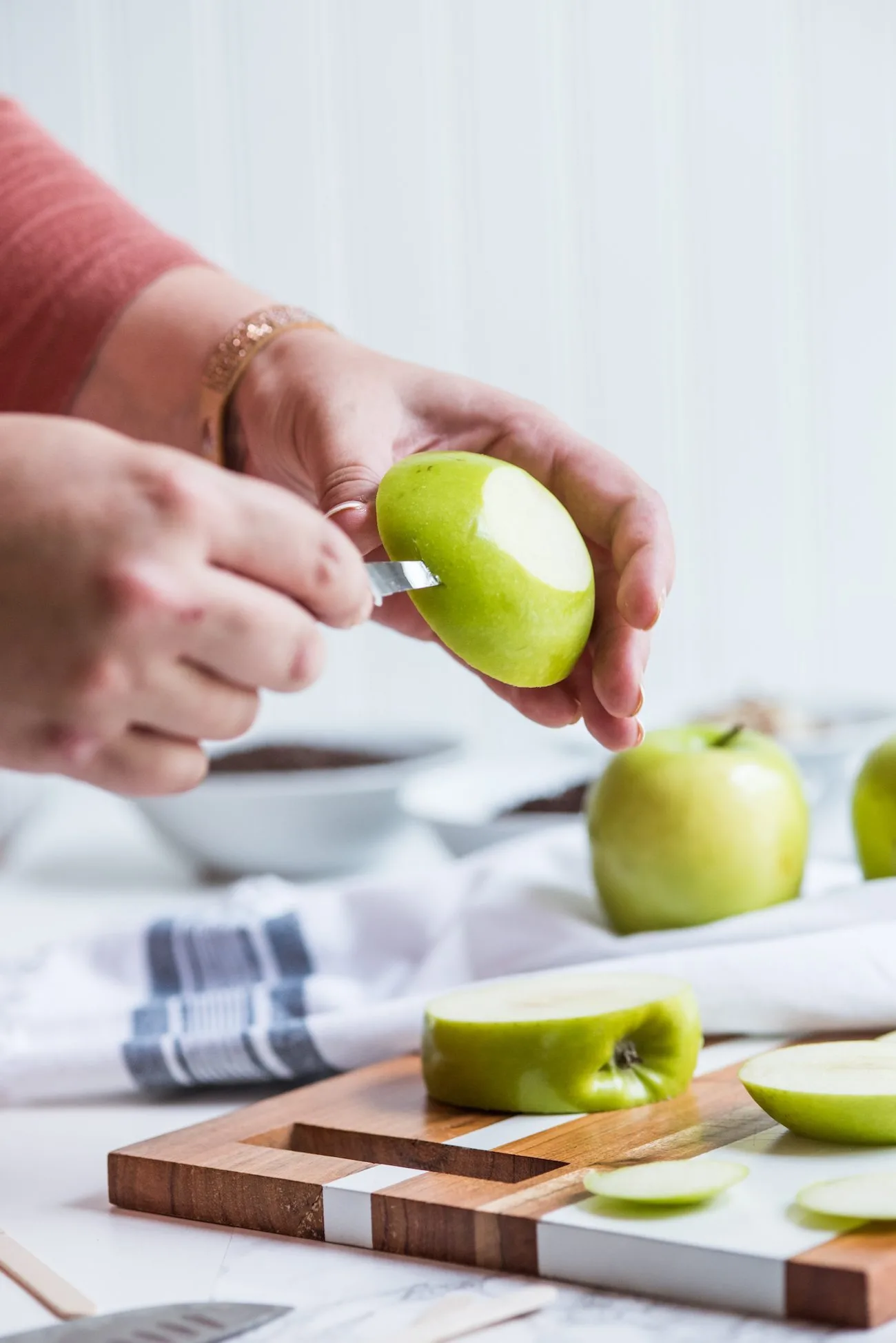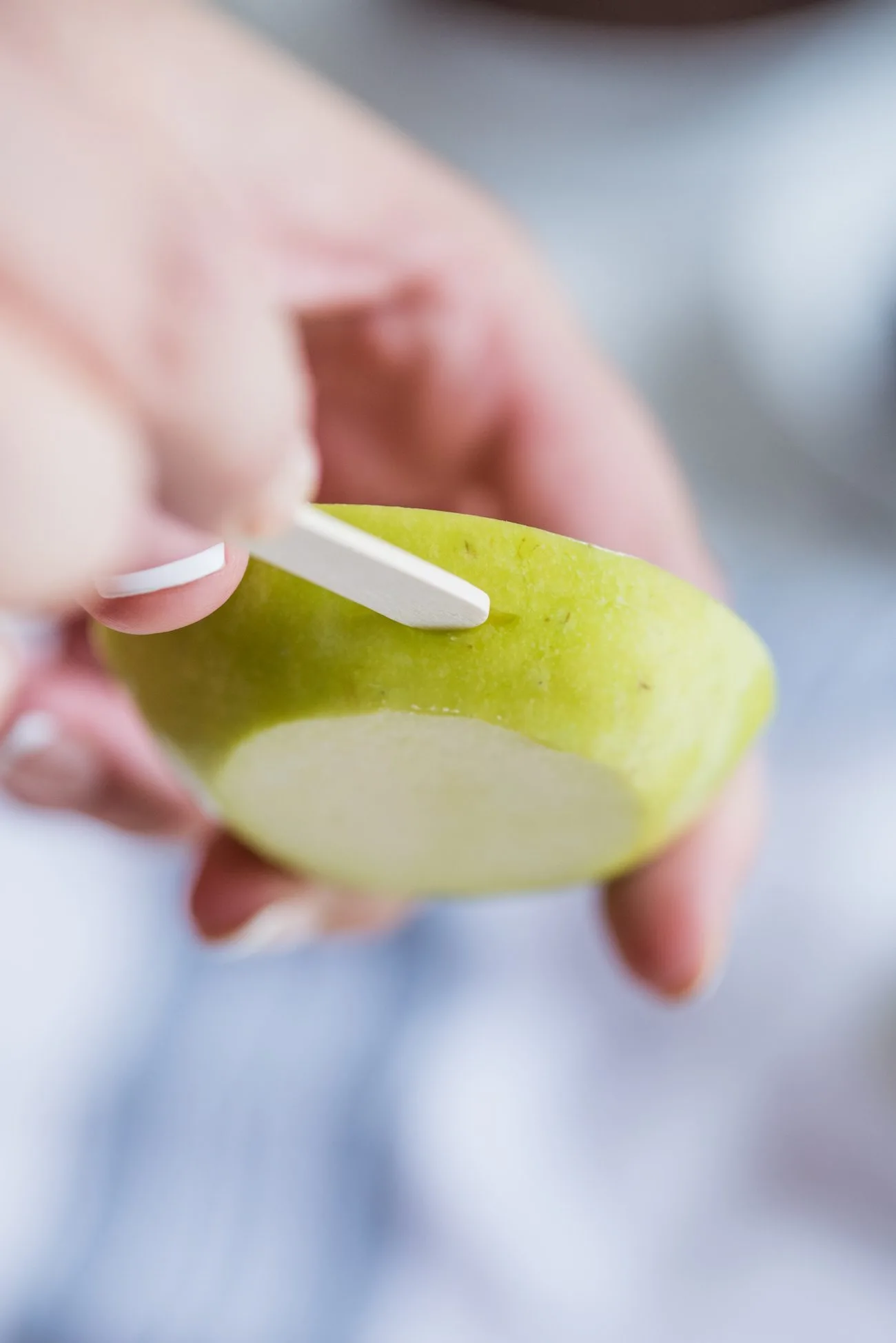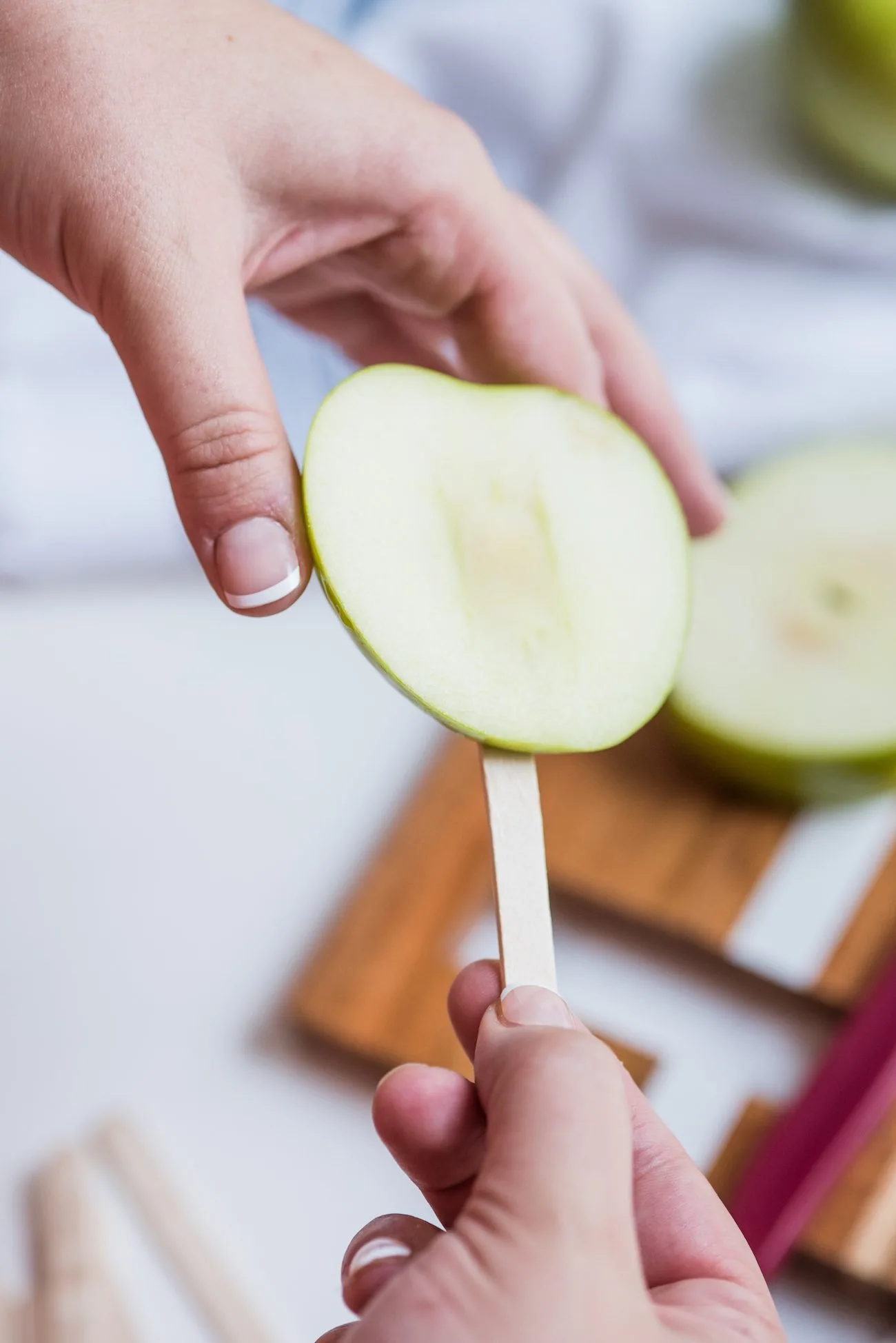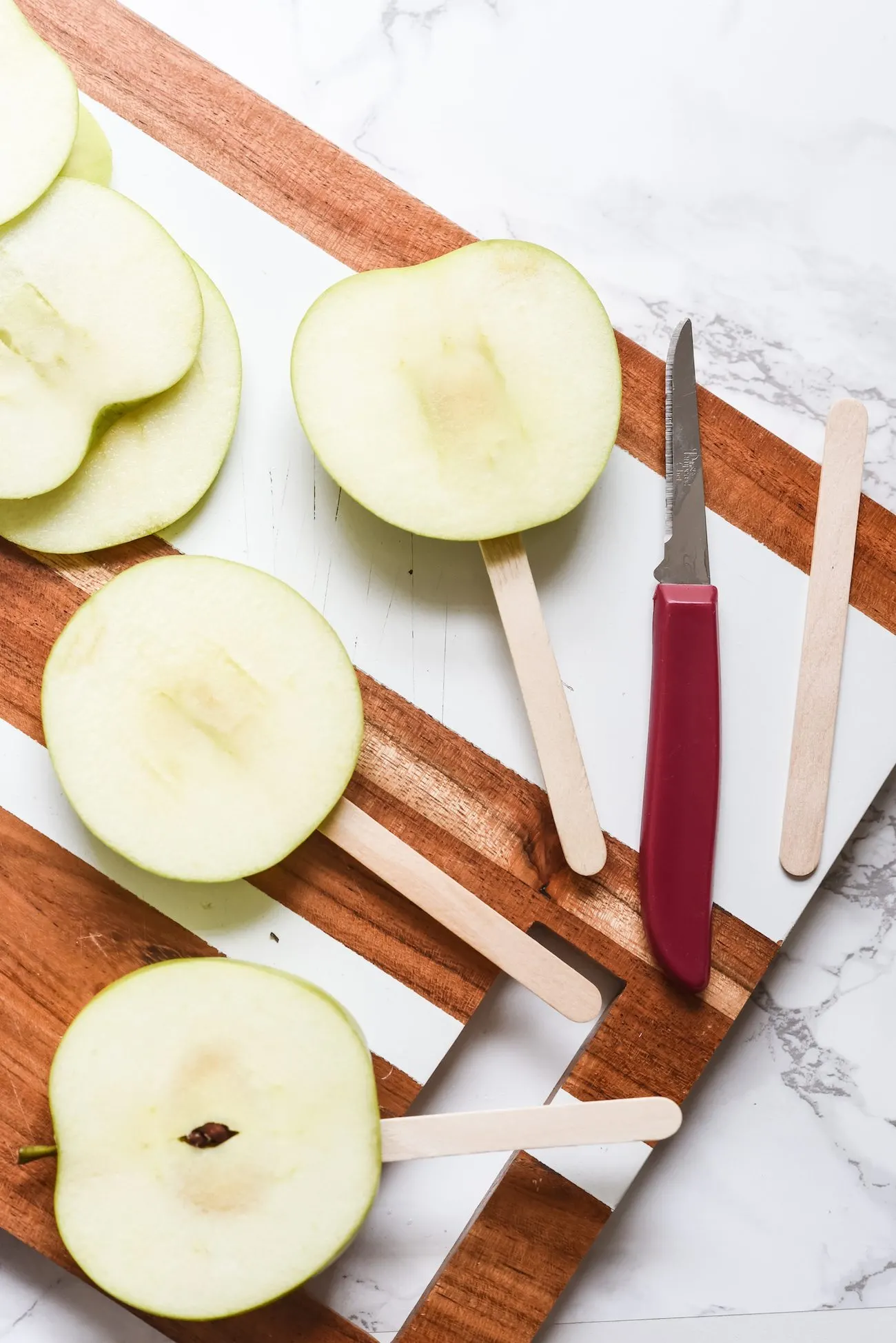 For best results I've found that it works best to use a firmer apple like a Granny Smith. Softer apples like a McIntosh will still work, but the stick might not hold as firmly. I also prefer semi-sweet or dark chocolate for dipping since milk chocolate tends to be a little too sweet for me once you've added the other toppings. It's all personal preference though! You could use crushed cookies, mini M&Ms, chunks of graham crackers as toppings, too. Yum!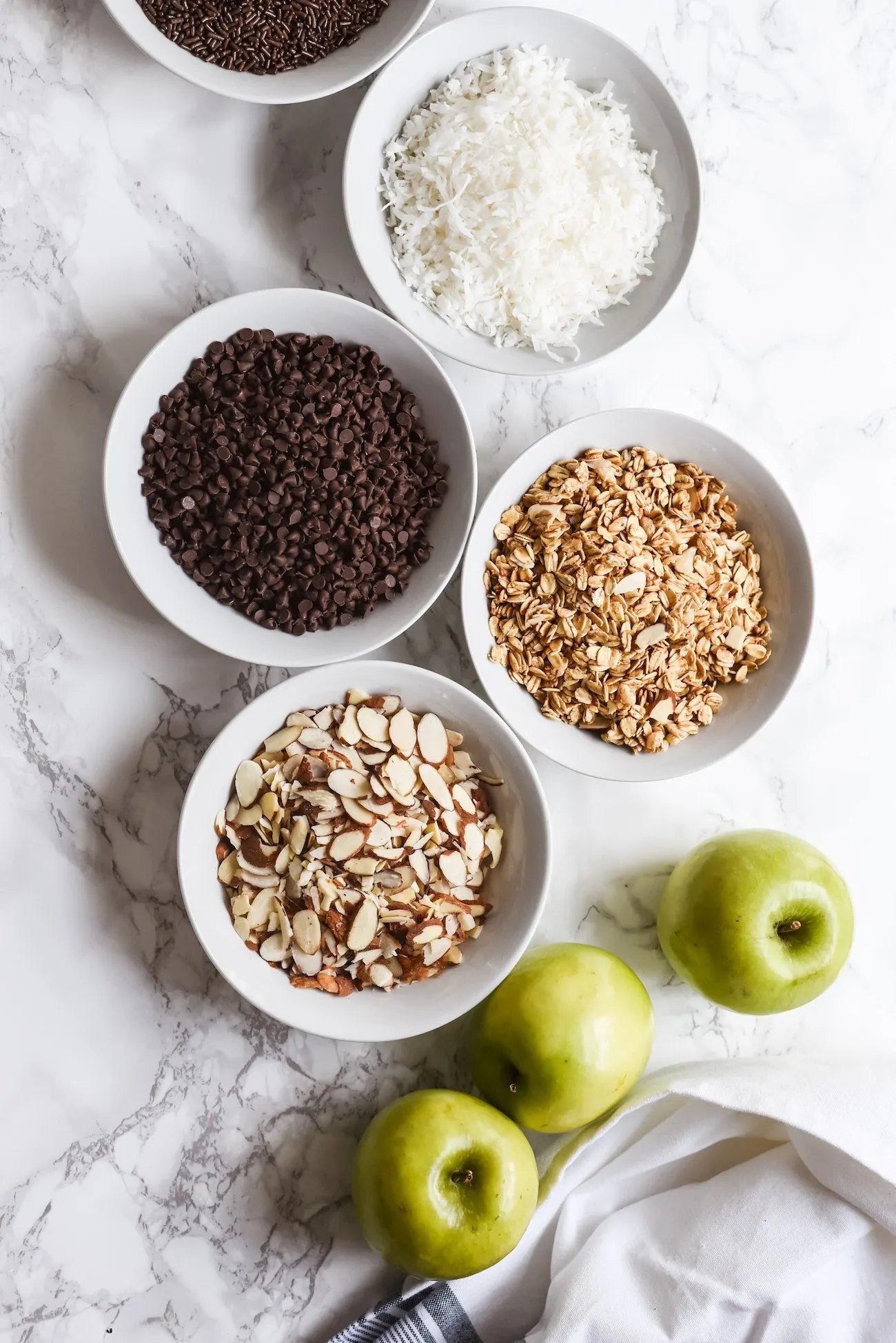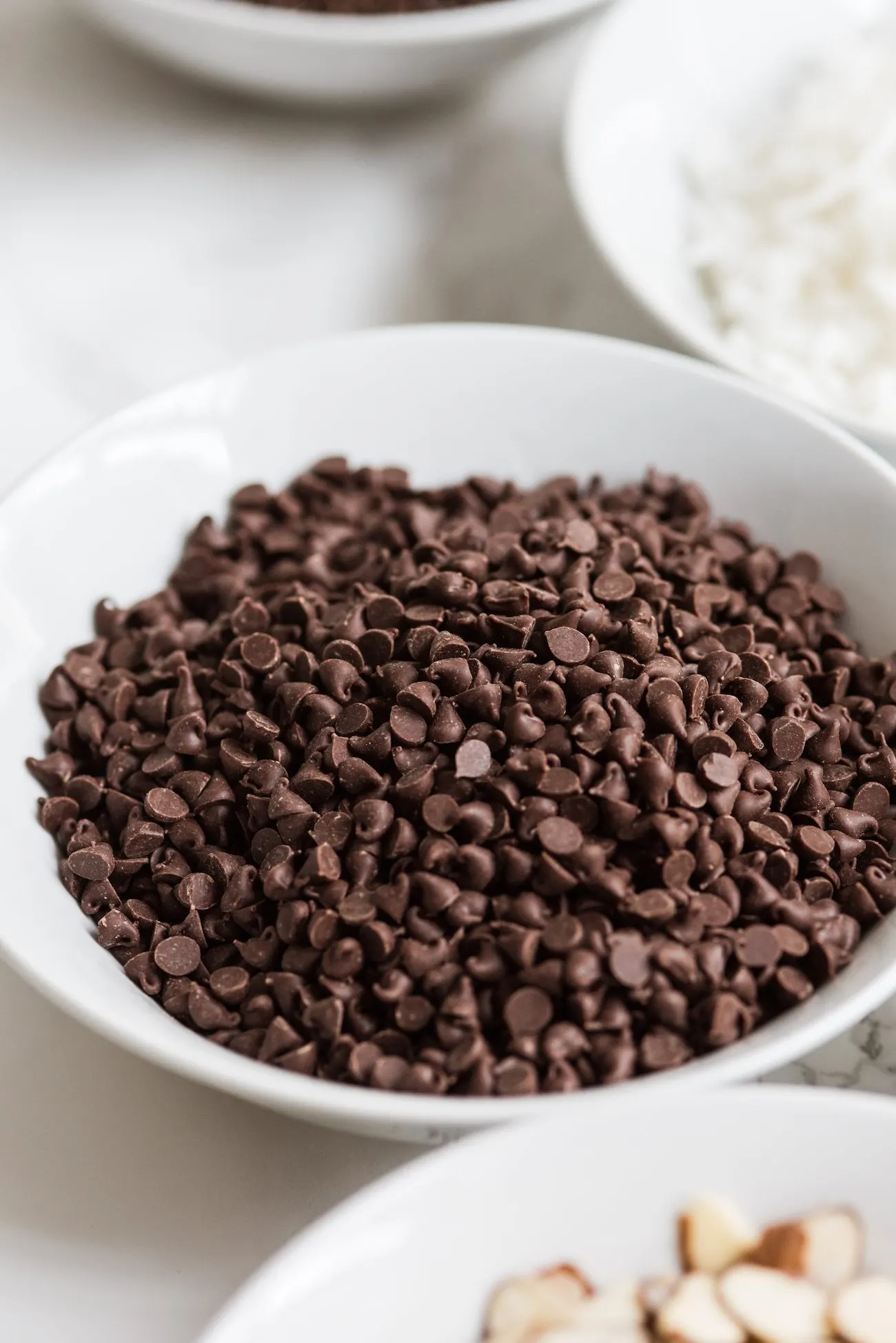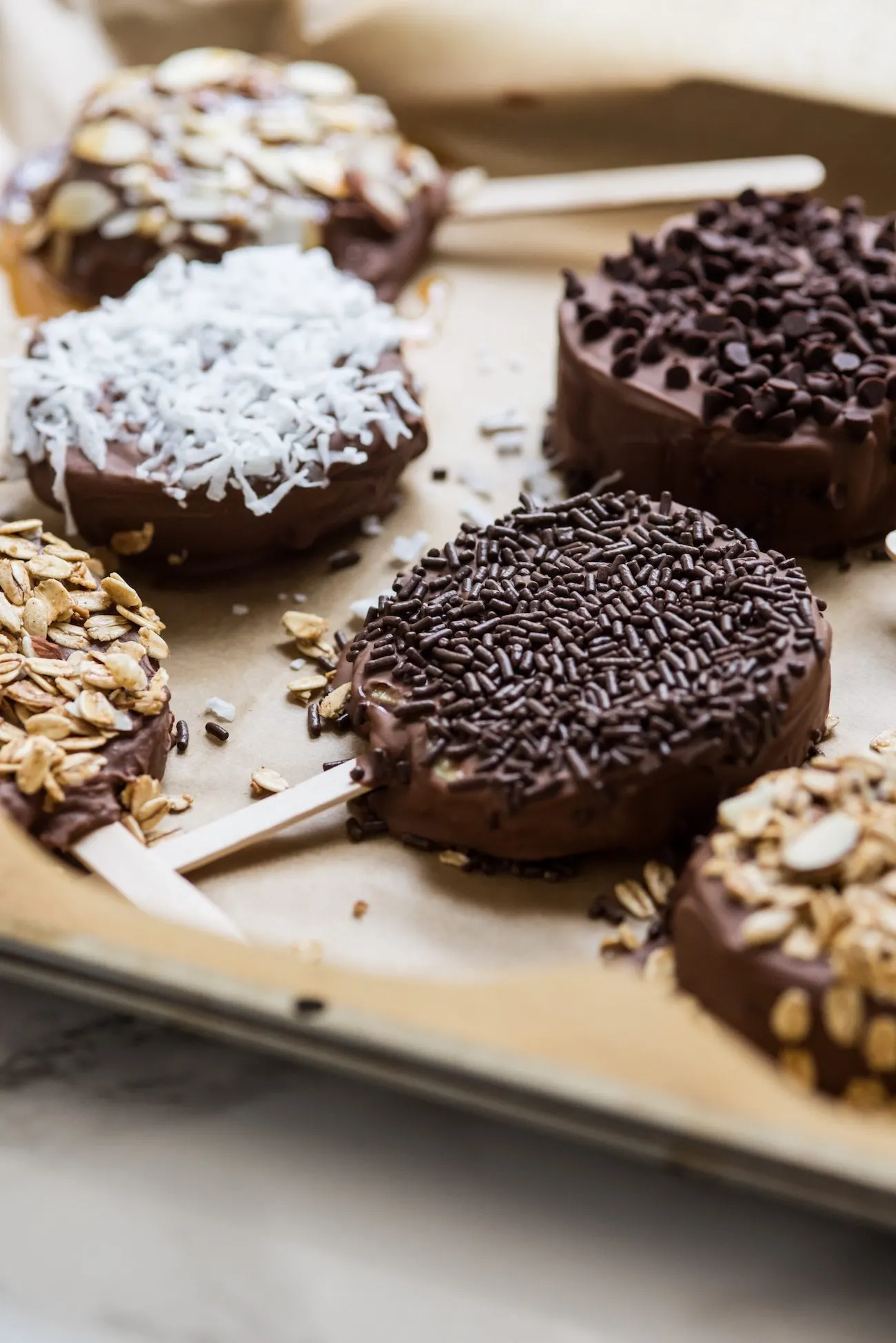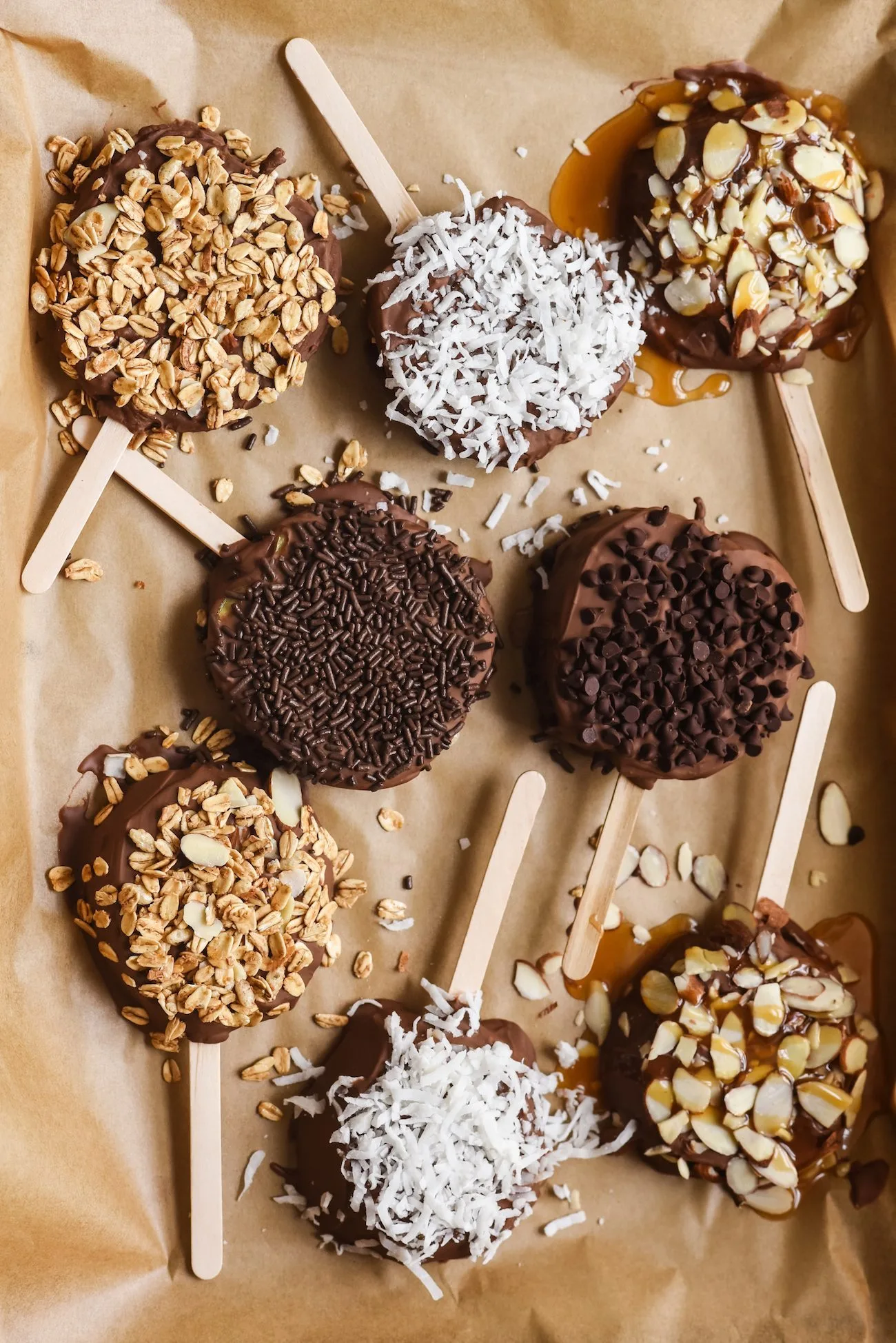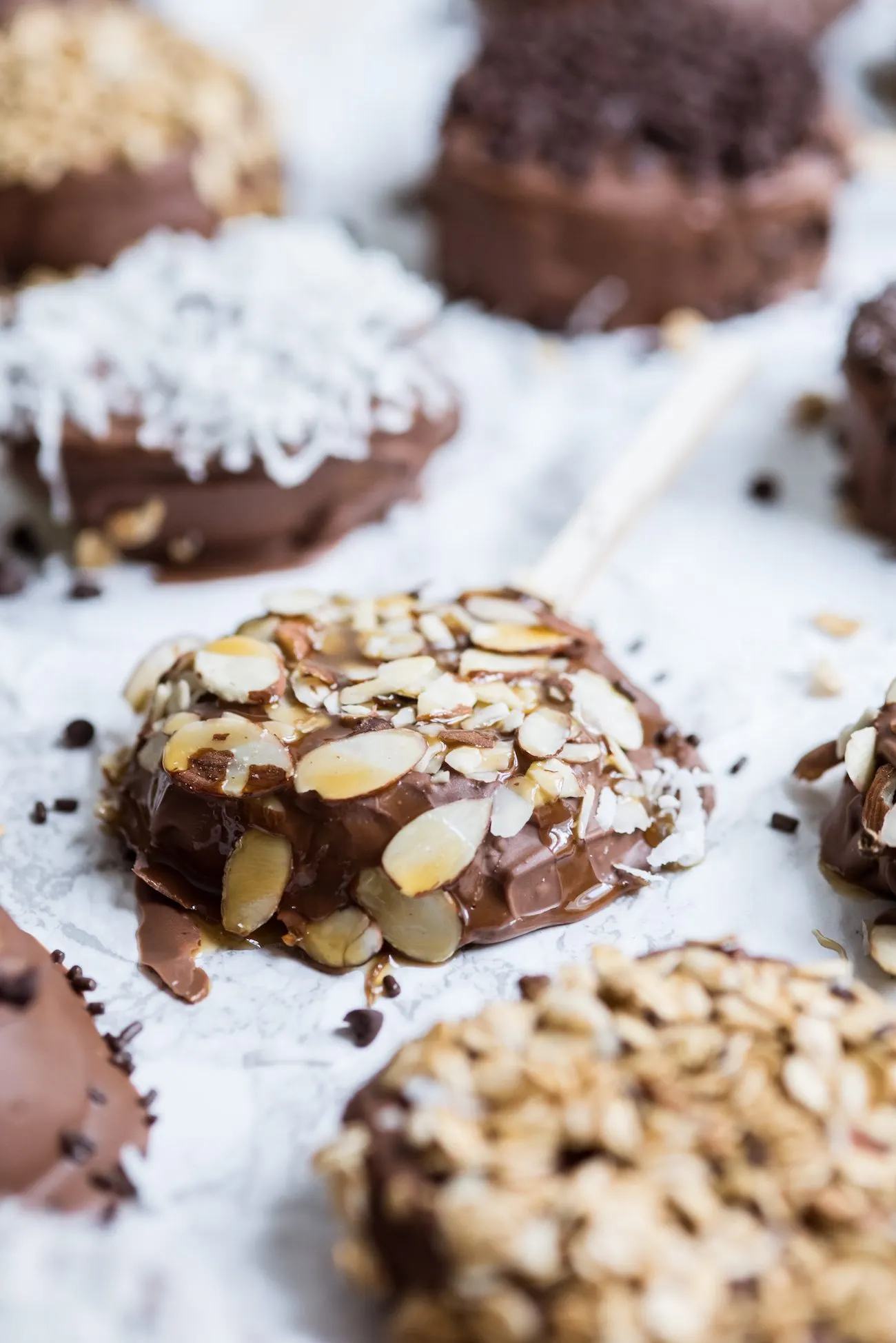 Chocolate Dipped Apples On a Stick
Ingredients
2 cups chocolate chips (semi-sweet or dark)
2 tablespoons coconut oil
4 large apples
Sprinkles
Granola
Shredded coconut
Mini chocolate chips
Sliced almonds or other nuts
Caramel sauce
Popsicle sticks
Instructions
Using a large knife, cut apples into ½" slices vertically through the apple.
Use a small paring knife to create a slit at the bottom of each slice and insert a popsicle stick.
Add chocolate chips to a heat safe bowl over a double boiler. Stir until melted.
Add coconut oil to the melted chocolate then stir in until well combined.
Dip each apple into chocolate, then transfer to a parchment-lined baking sheet.
Sprinkle each apple with desired toppings. Add caramel sauce if desired.
Transfer baking sheet to the refrigerator and allow to cool until the chocolate is set then serve.
Apples will easily store for 2 - 3 days in the fridge in an airtight container.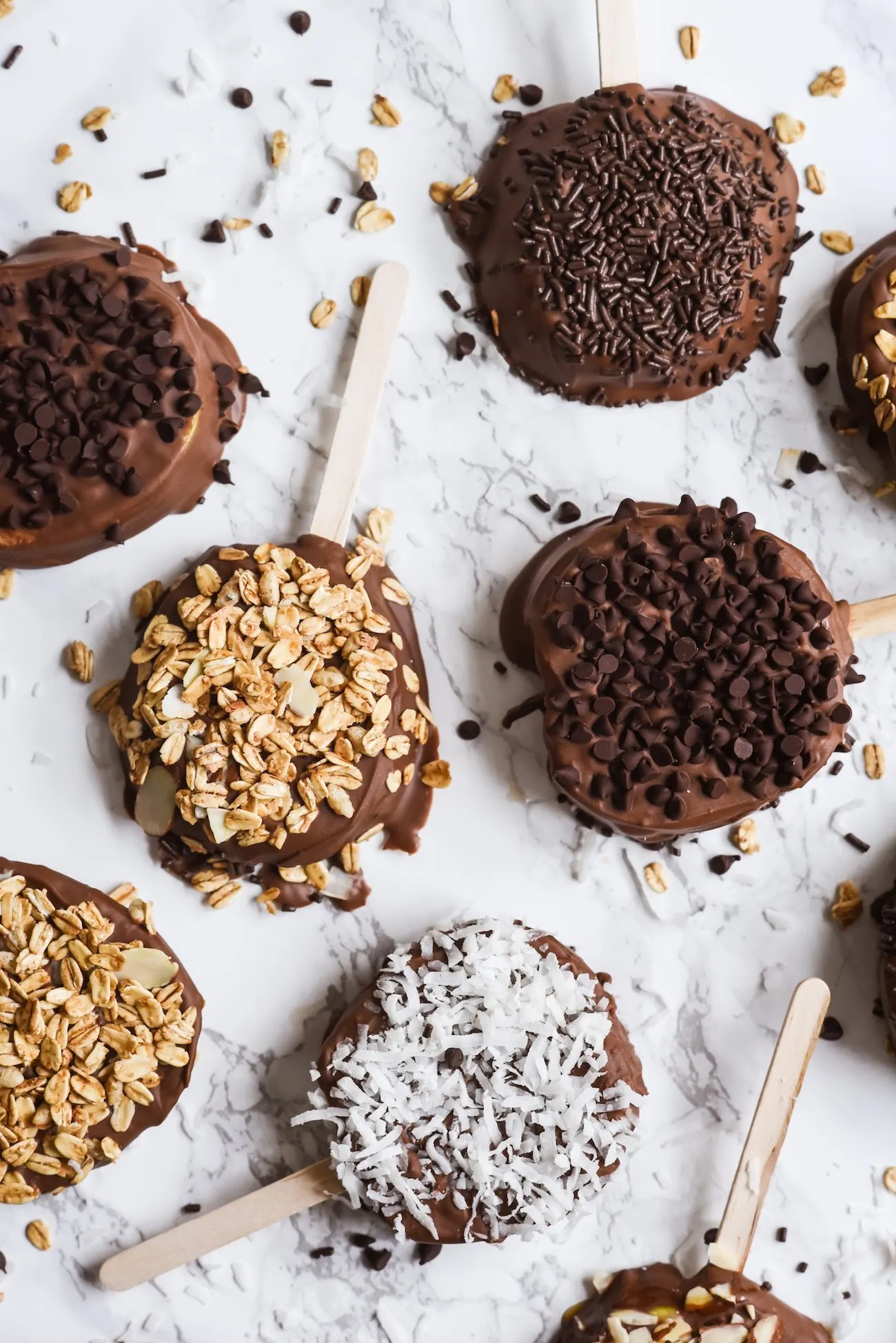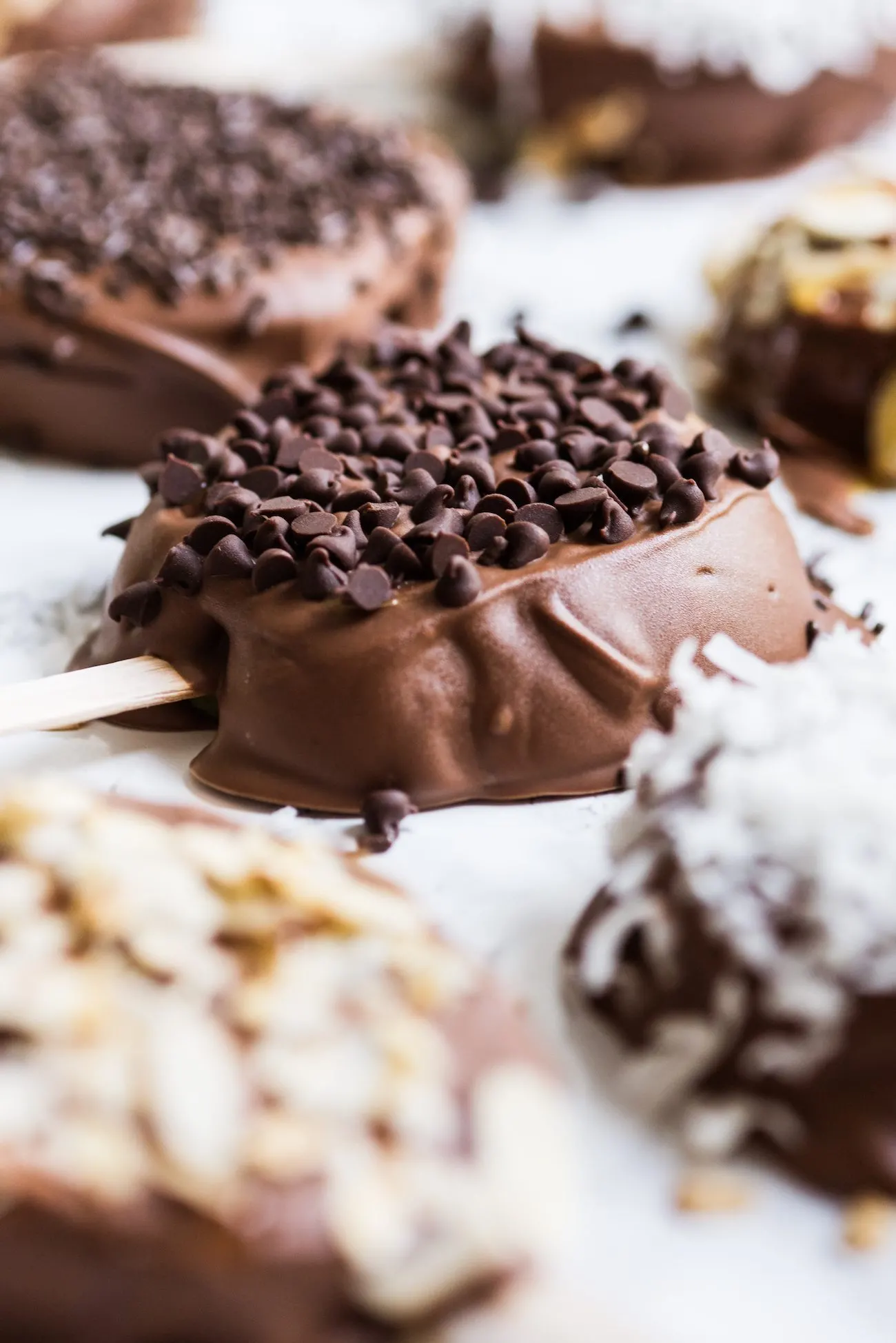 [Concept + art direction by Cyd Converse | Photos by Alice G. Patterson.]