This post was sponsored by Walmart. Thank you for supporting
the sponsors that help make The Sweetest Occasion possible!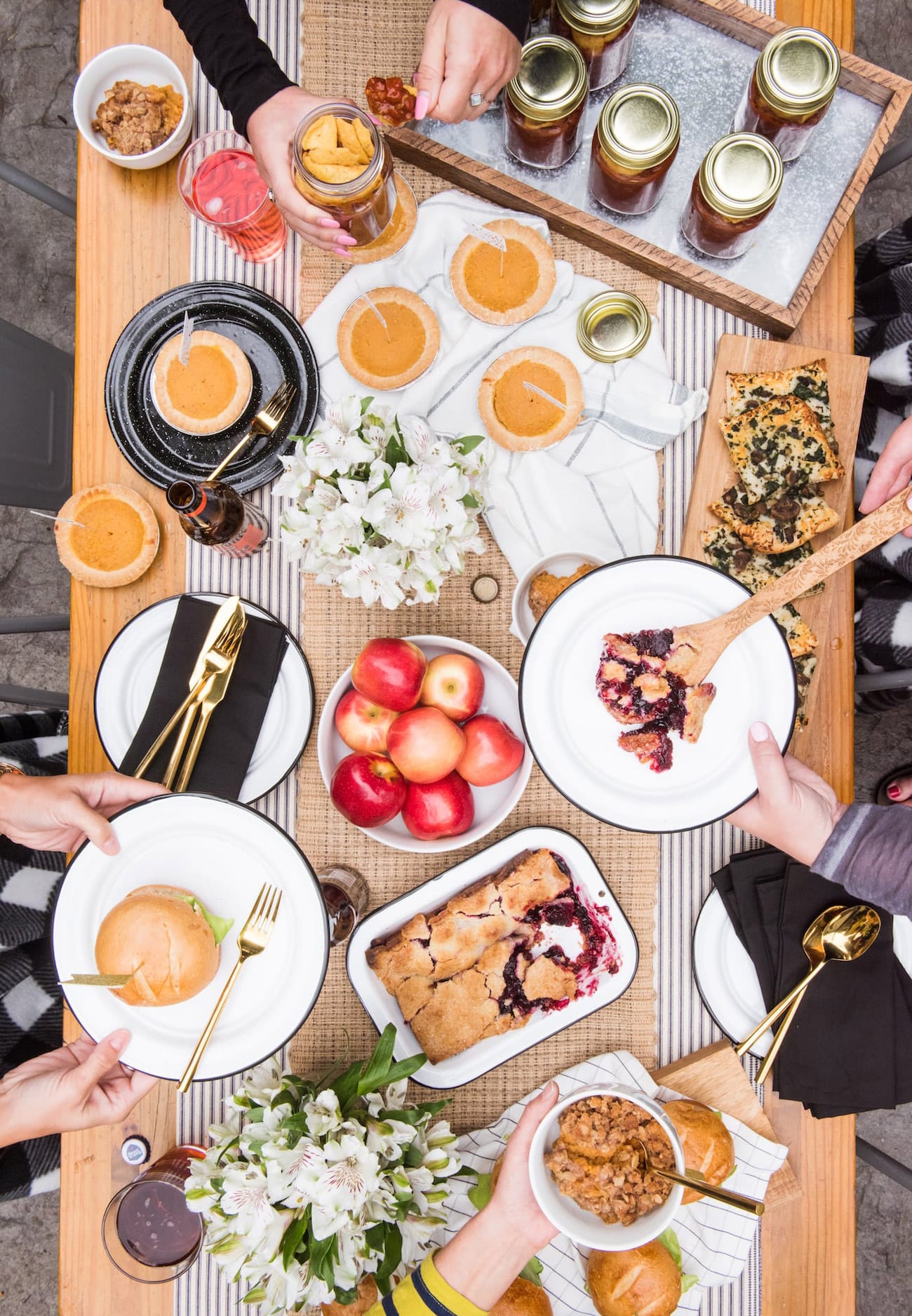 I'm a sucker for fall and football season, due in large part to the awesome football parties my parents used to host when we were kids. Today I've teamed up with my friends at Walmart to share my take on a festive fall tailgate party layered with cozy fabrics and featuring the yummiest foods! You can take these ideas to the backyard, to the stadium or to the living room parked right in front of the television. The idea here is to channel both the essence of fall and the spirit of football season. Plus, dessert! We have lots and lots of dessert today.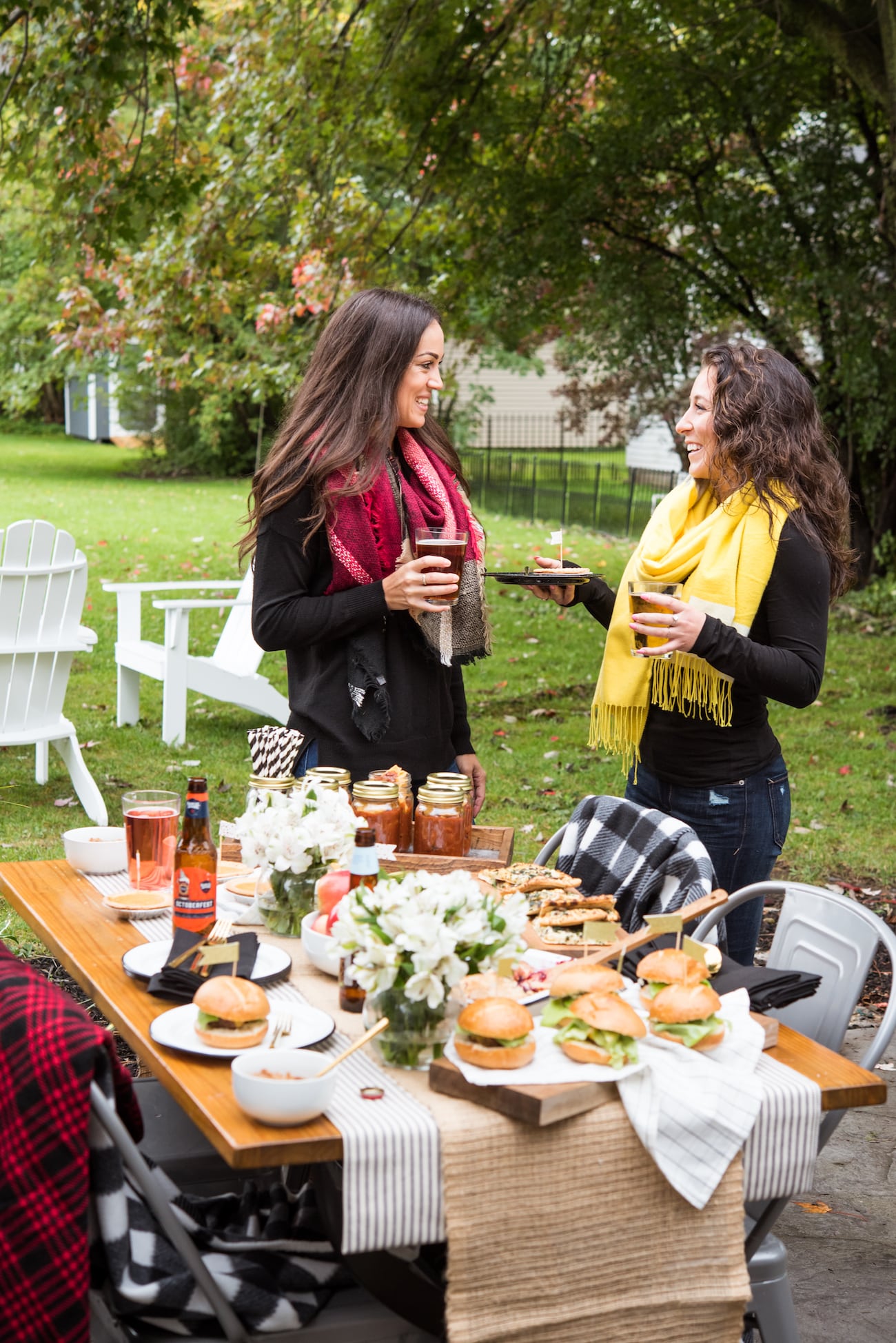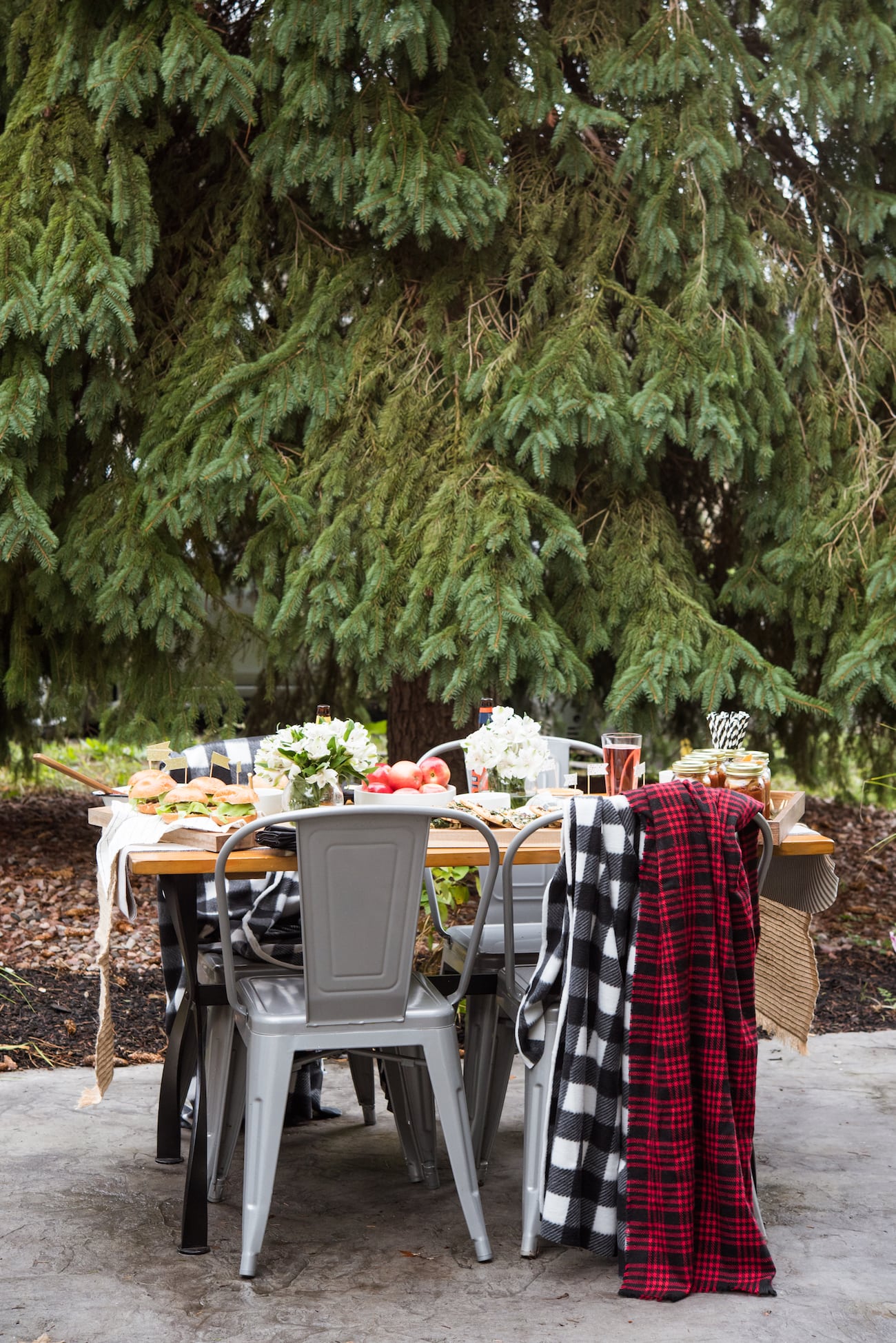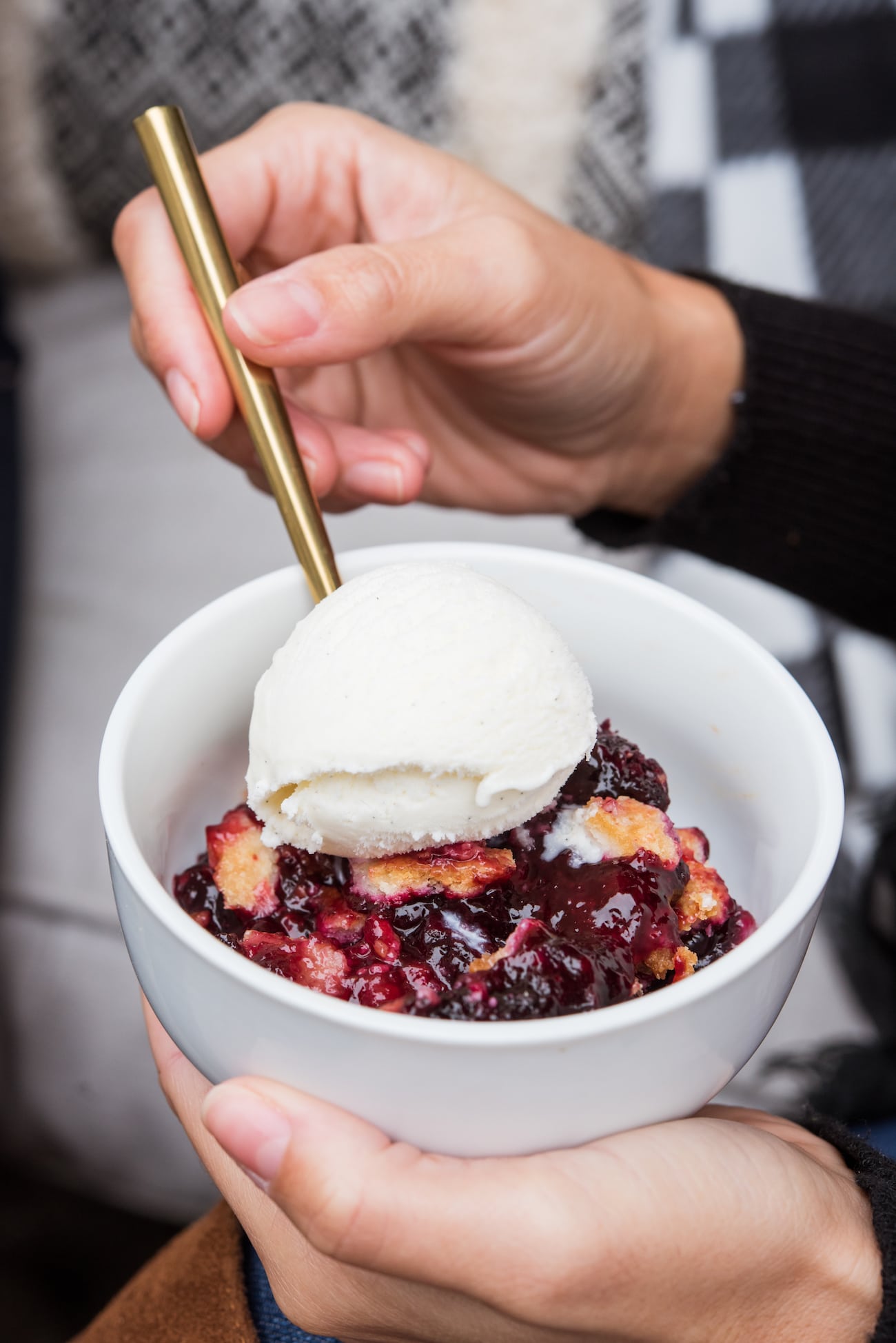 Any great party hinges on the menu and for a tailgate party I love a twist on classic game day foods with the addition of a killer spread of desserts. I made chili that I served in mason jars with Fritos right on top and sliders boasting little gold pennant flags on top. Frozen pizza from Walmart (they have such a good selection of flavors) is easy to whip up, and looks so fancy when you slice it into squares and serve it on a cool wooden cutting board. The star of the game though? Patti LaBelle's pies, cobblers and crisps which are insanely delicious and available right in the bakery at Walmart!
Fall is effectively synonymous with pie and crisp in my world and I love that Patti LaBelle has so many incredible seasonal flavors like sweet potato mini pies, blackberry cobbler, peach apple cobbler, mixed berry crisp, and pumpkin crisp. Warmed in the oven and topped with ice cream? As close to heaven as you're getting! Here I grabbed a whole bunch of Patti LaBelle's pies, cobblers and crisps from my local Walmart bakery, including the cutest little mini sweet potato pies which were practically begging for tiny little pennant flags on a stick. The crust on the cobbler in particular is so good and we went a little crazy for the pecan pie! Bonus points for the super cute packaging.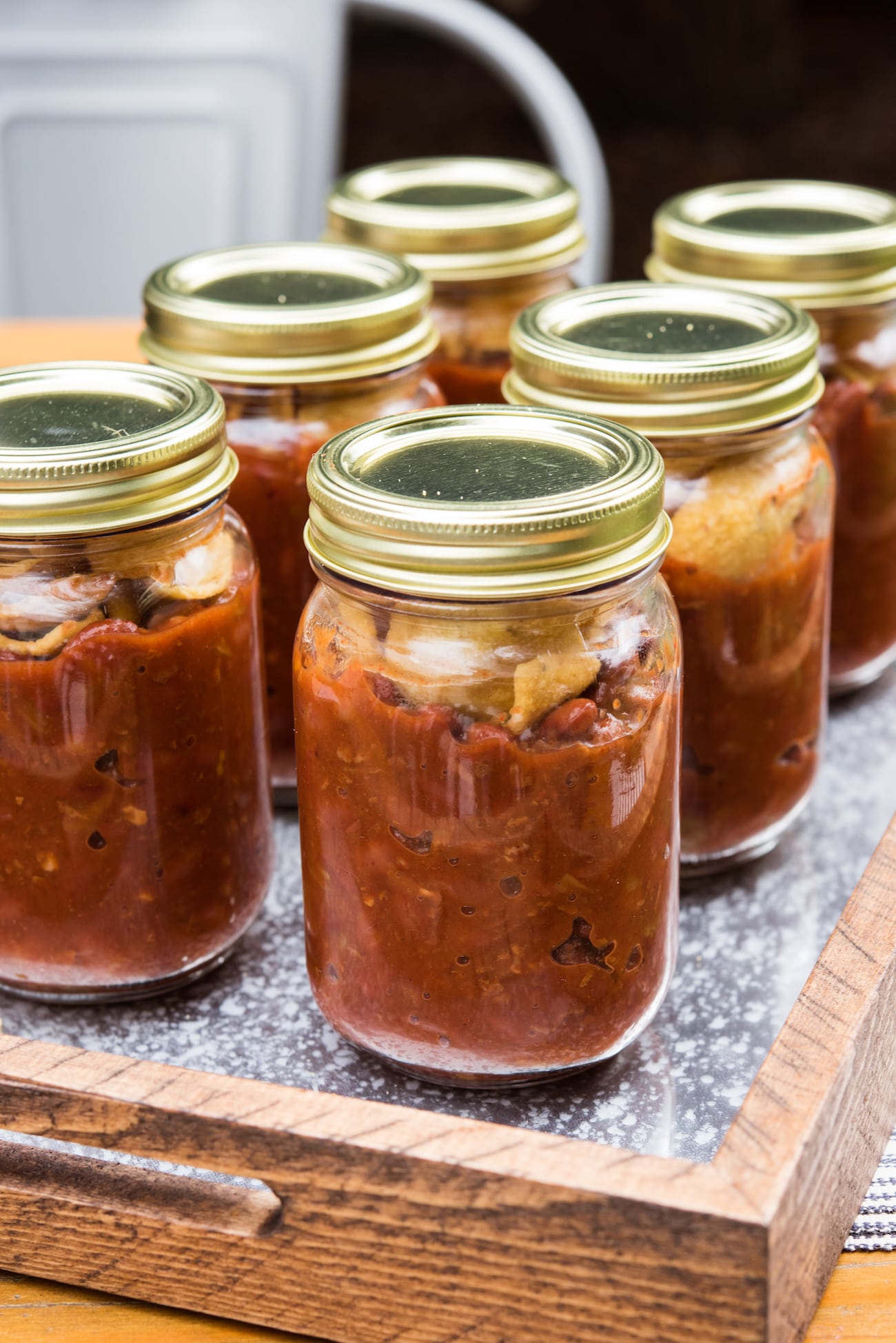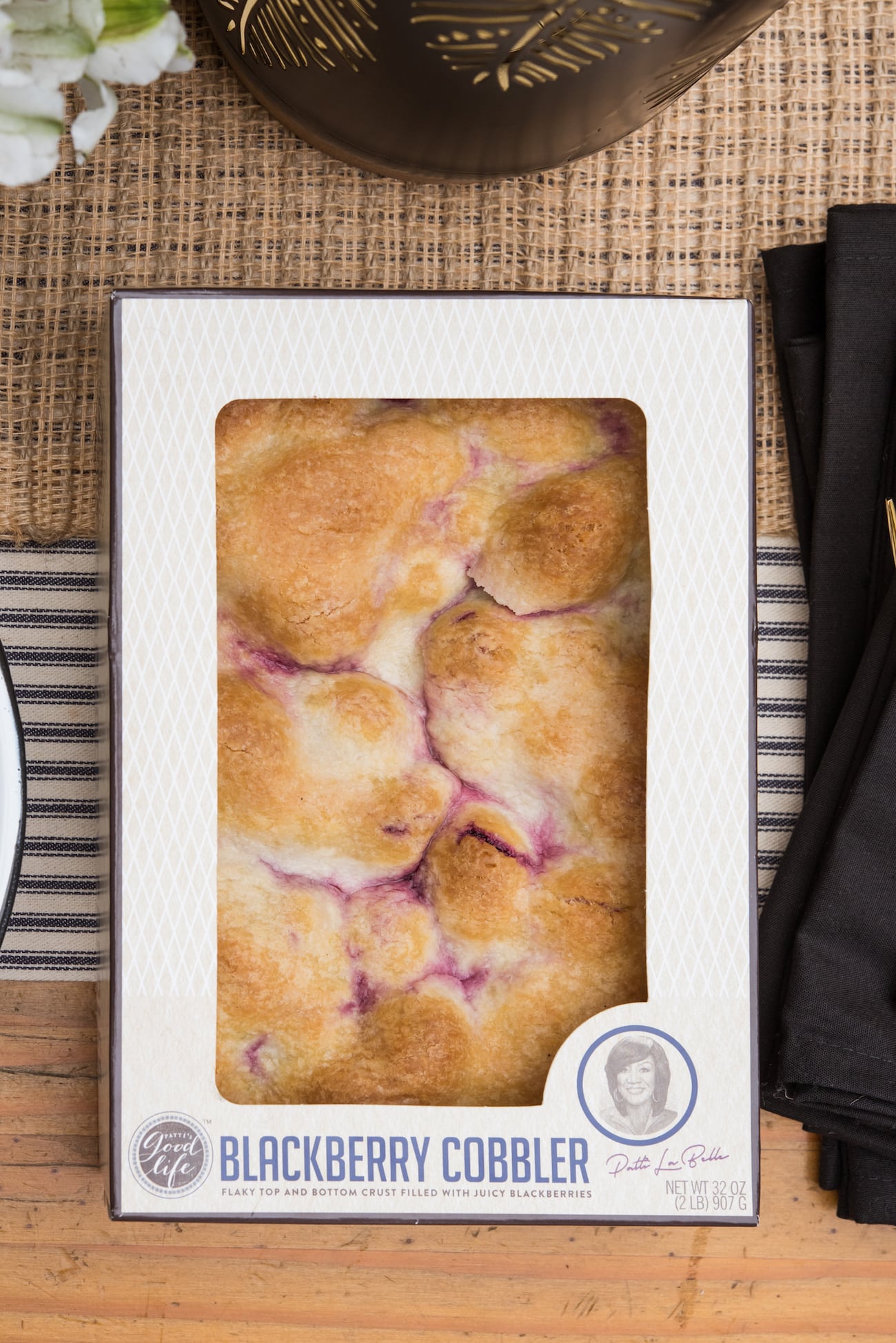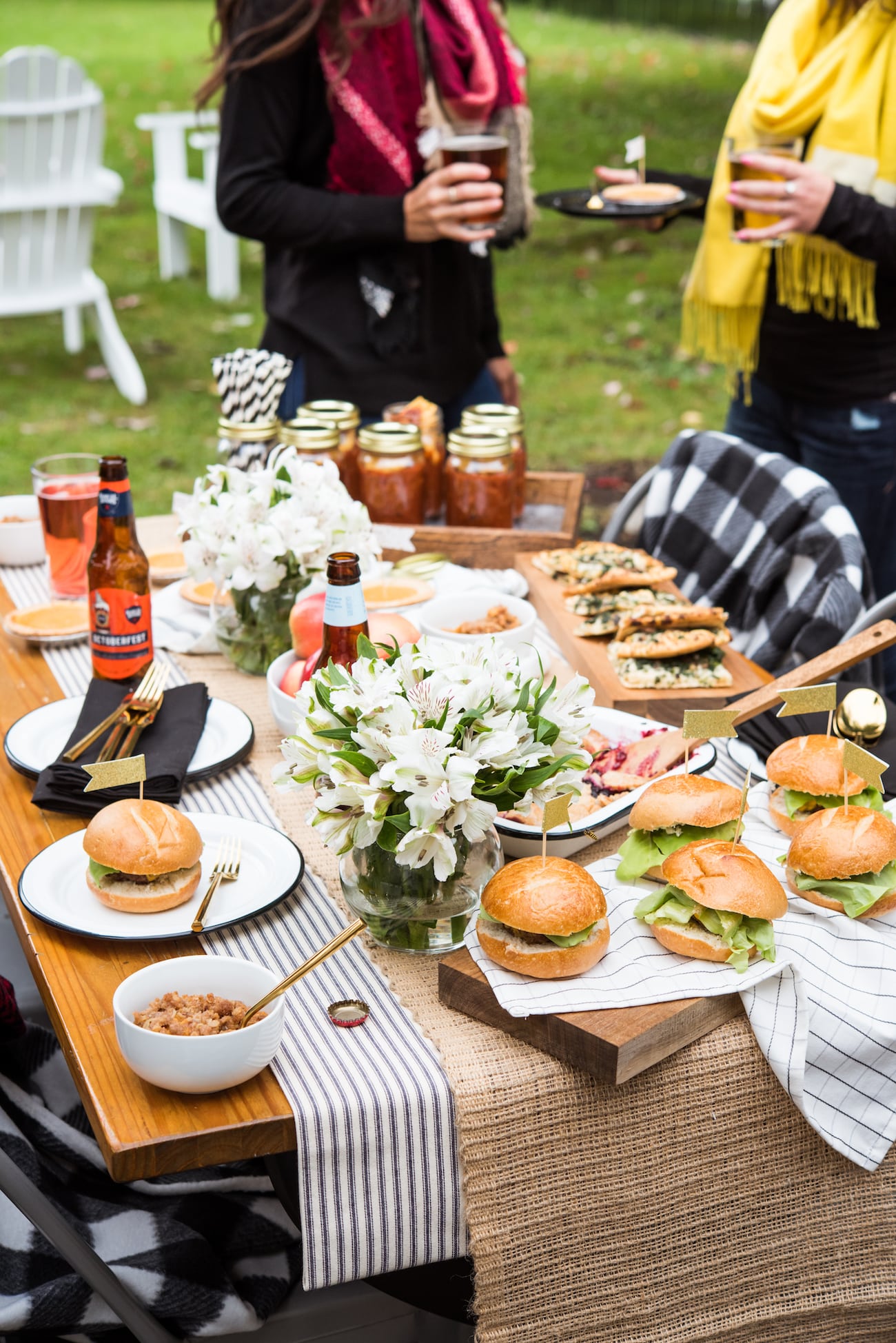 I also put together the easiest cider and beermosa bar, which is as simple as filling a pretty glass dispenser with apple cider and stocking a bunch of seasonal beer and hard ciders on ice. Friends can then mix and match their cider and beer flavors to create their version of the perfect fall cocktail. Walmart has a ton of really pretty dispensers that are perfect for entertaining. I have a handful of different styles that I keep on hand and I love using them to quickly elevate the look and feel of a party spread or drink station.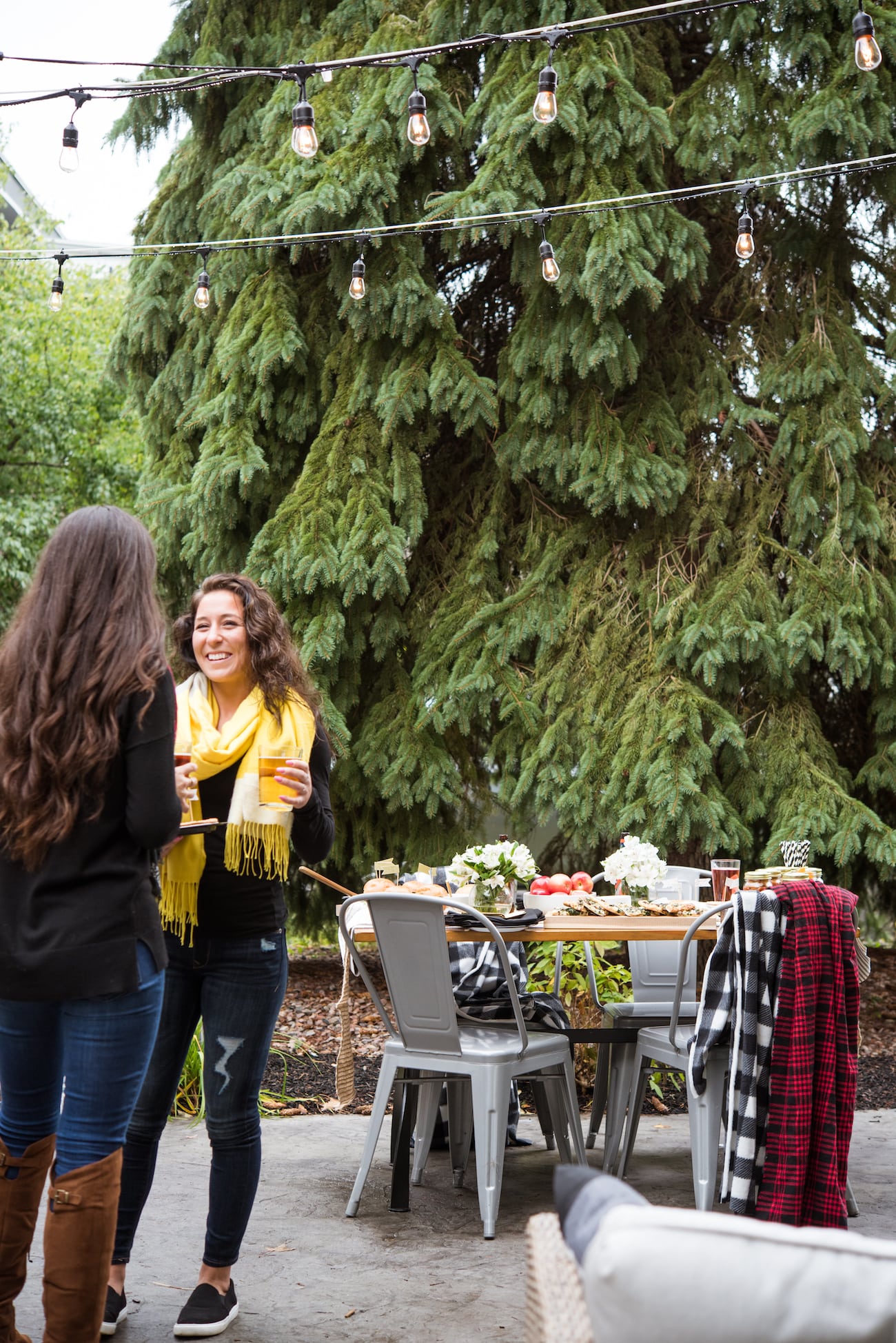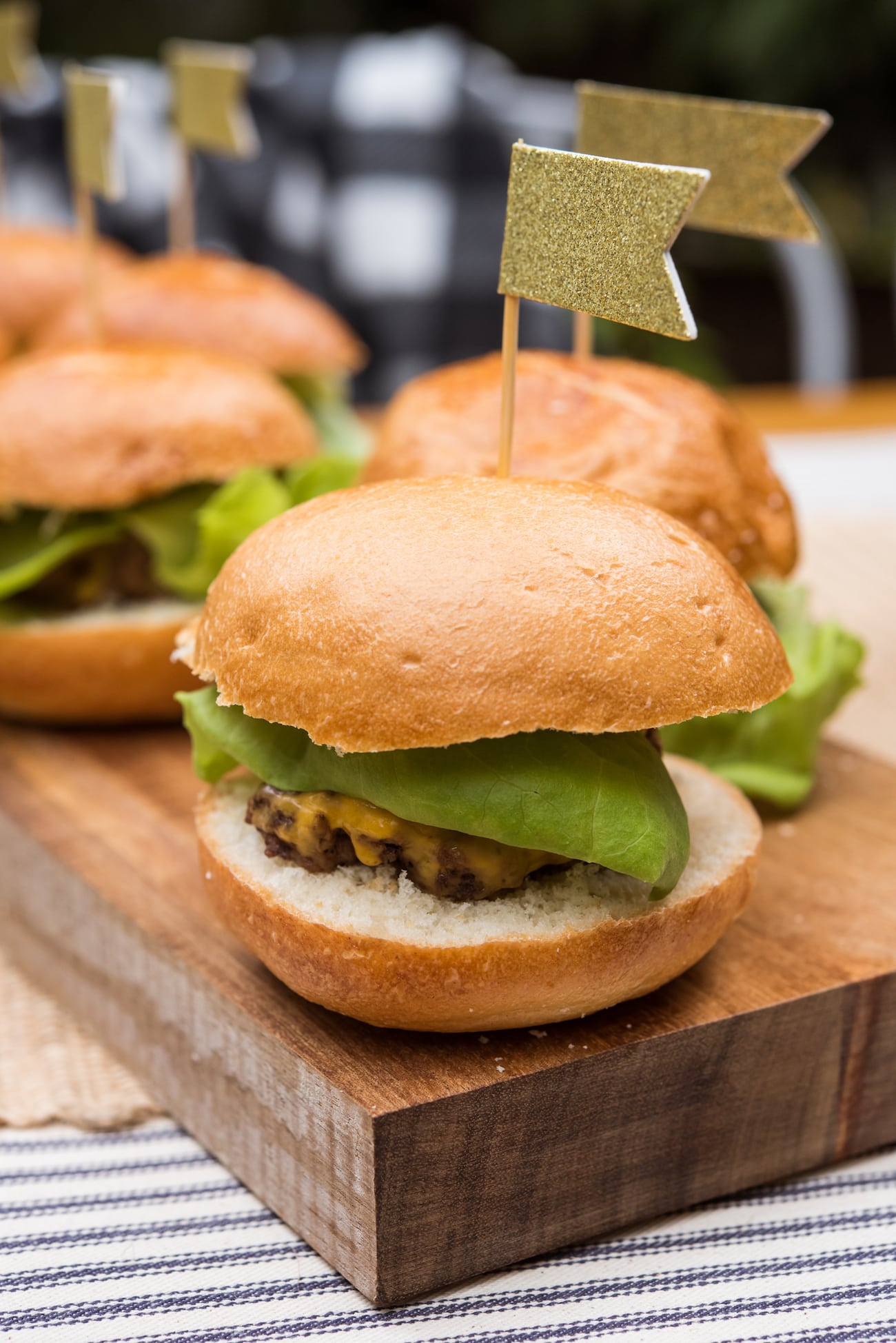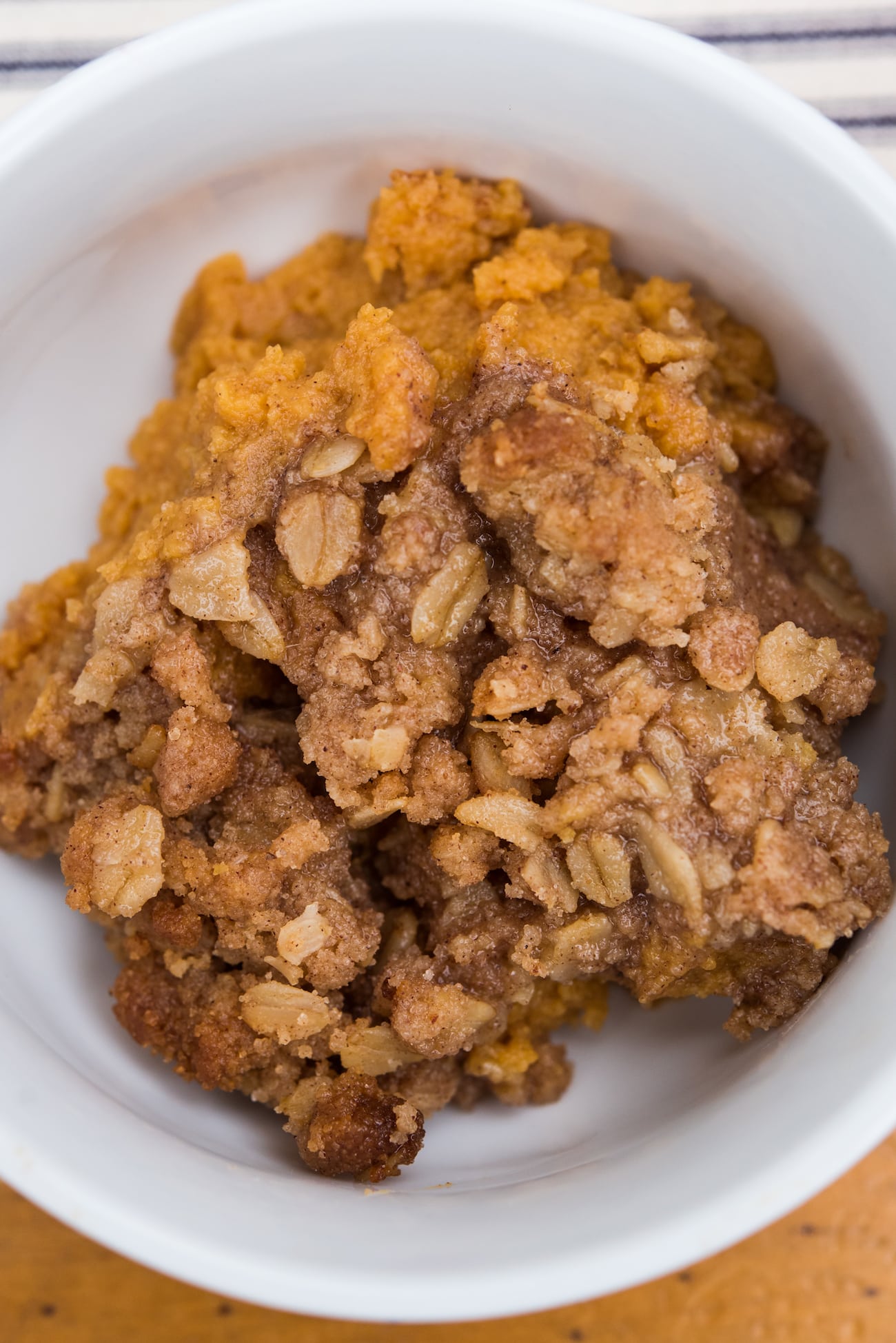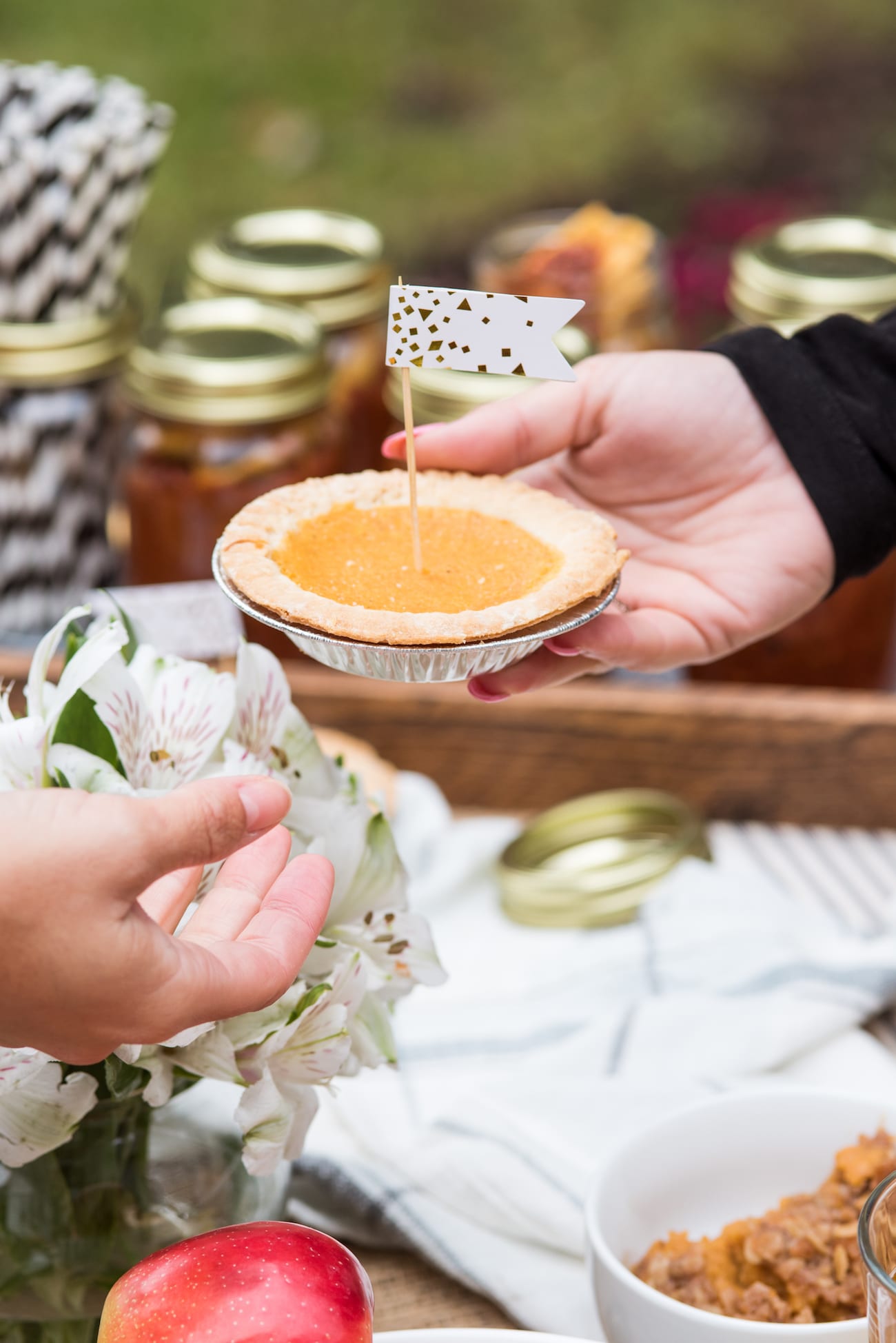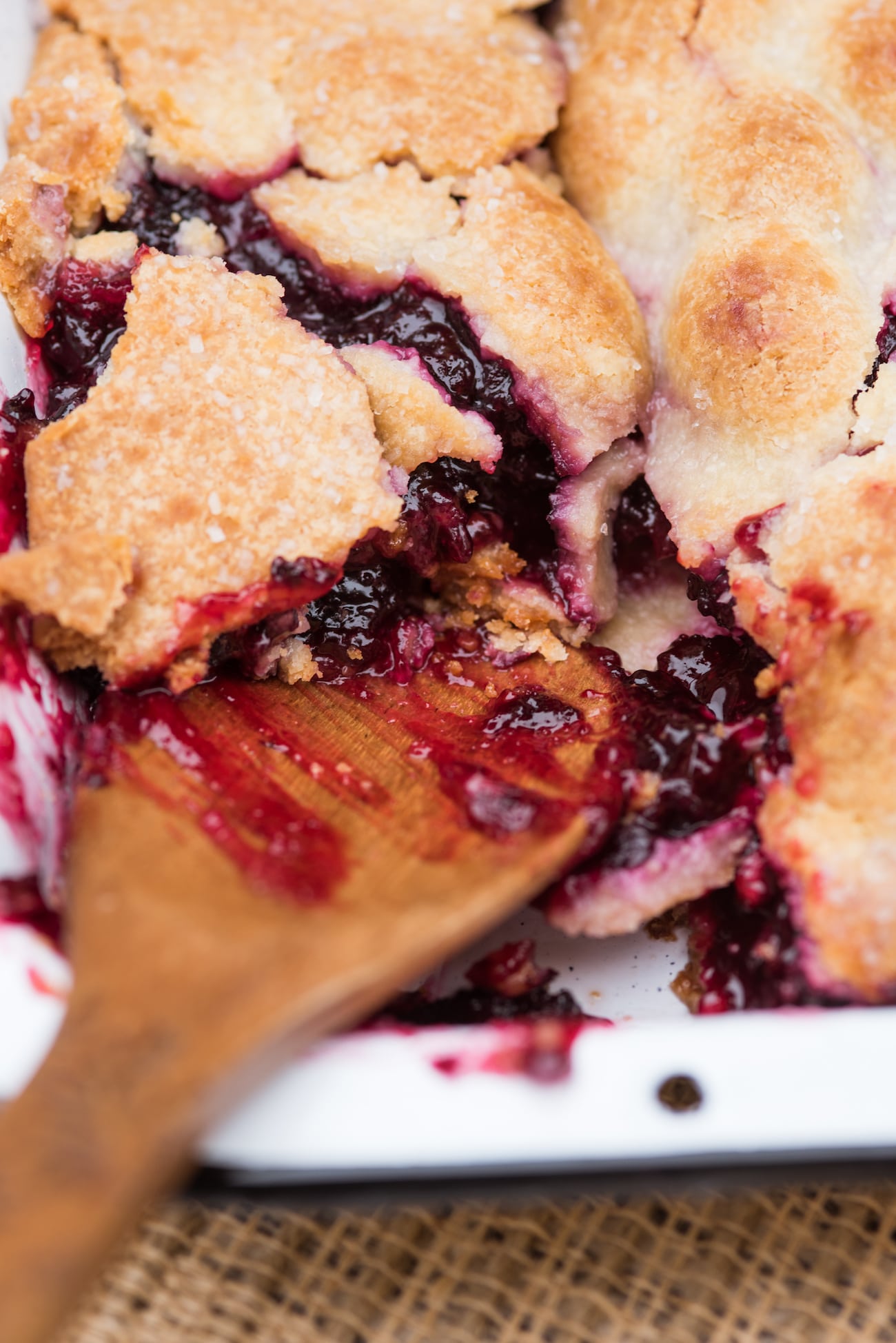 Beyond the food it was all about layers of texture like plaid, fleece, burlap and wool to keep things cozy. I filled our outdoor sectional with pretty, textured pillows from Walmart to add a bunch of warmth and tossed blankets over backs of chairs and tucked in baskets. Black and white metal enamel plates are perfect for outdoor parties, while also matching my loose color palette of black, white and gold. When not in party mode, all of these pillows, throws and lanterns can be used in your home to give your decor a seasonal touch throughout the fall months. As always, everything you see here is available at Walmart, making it so easy to plan your party in just one shopping trip!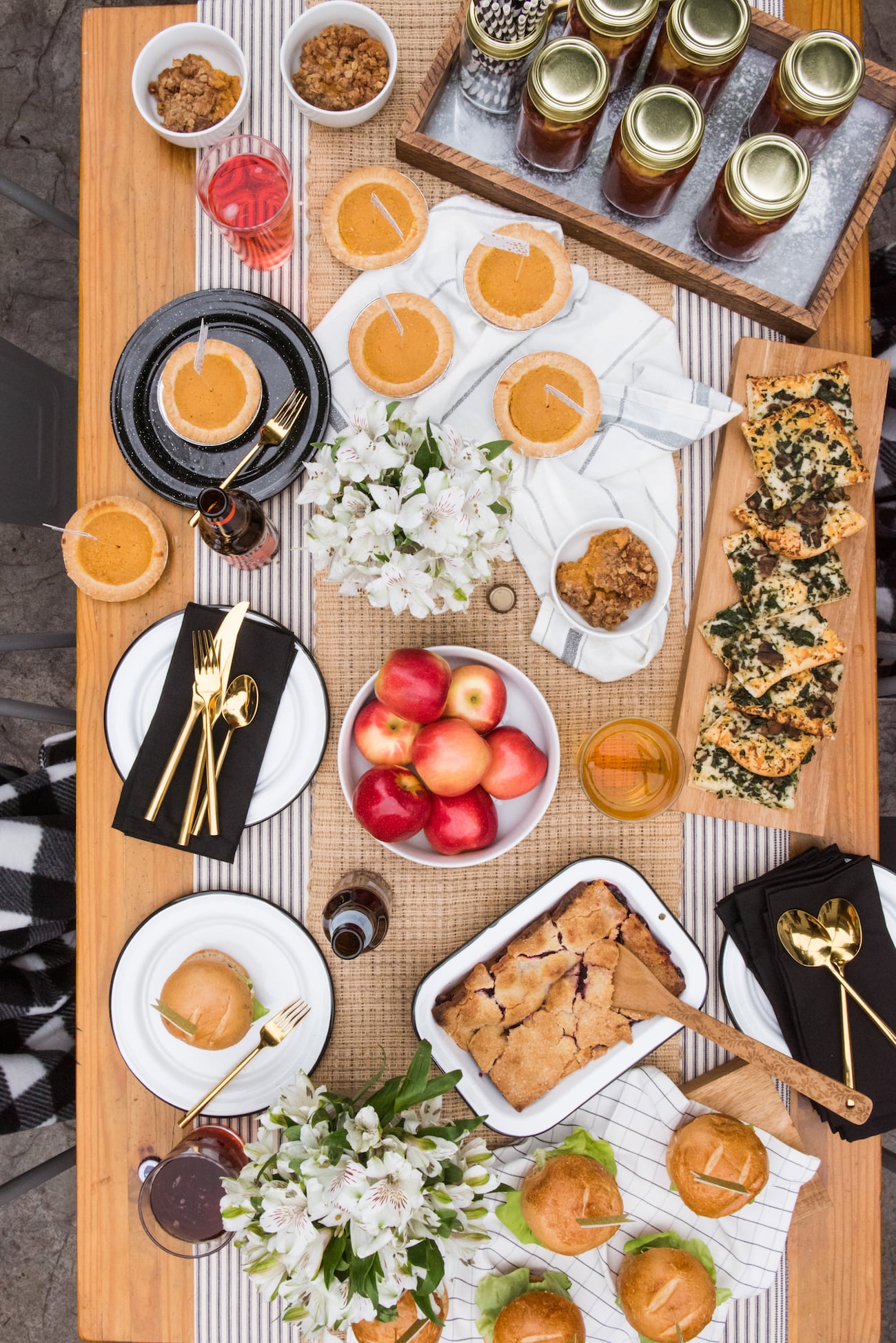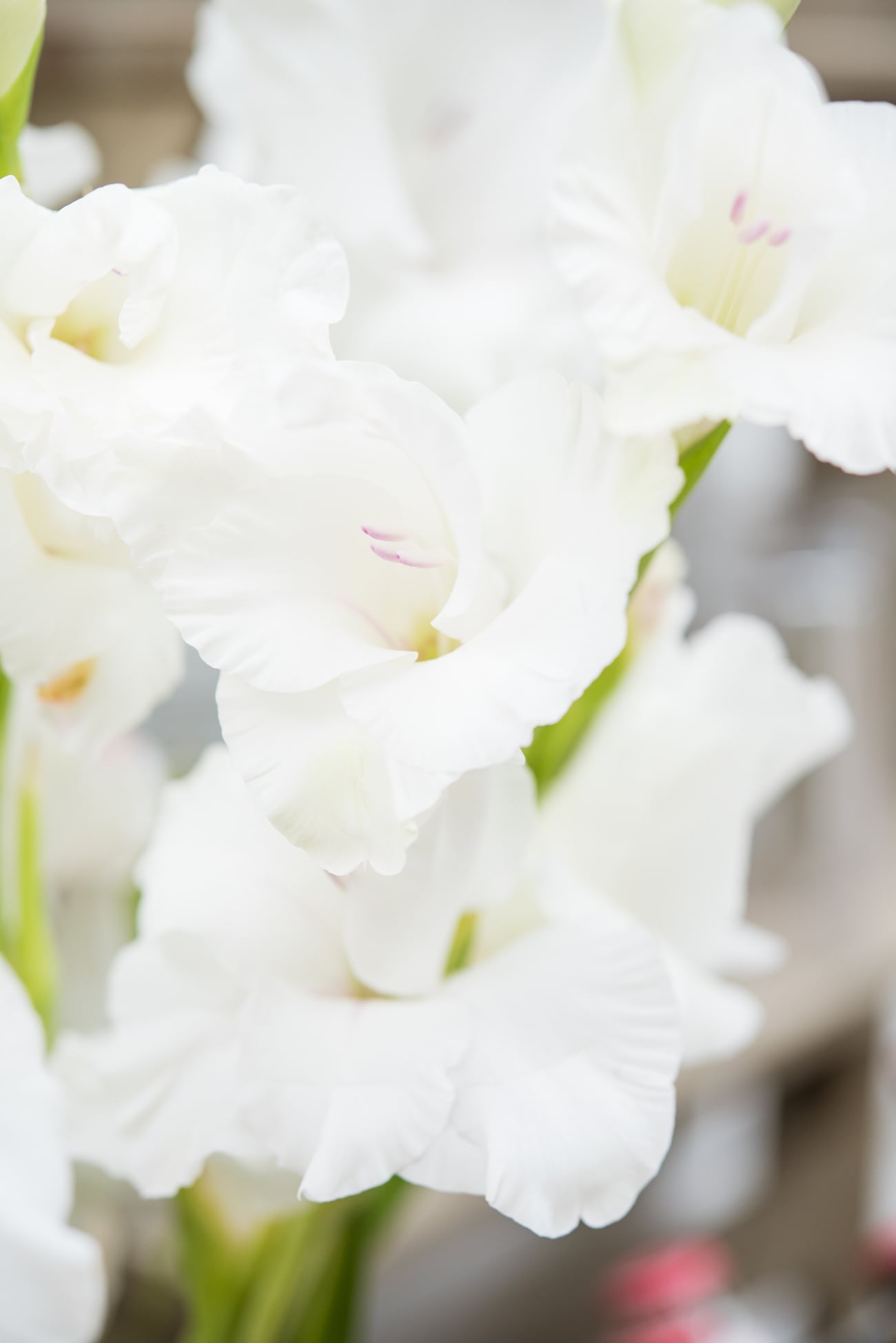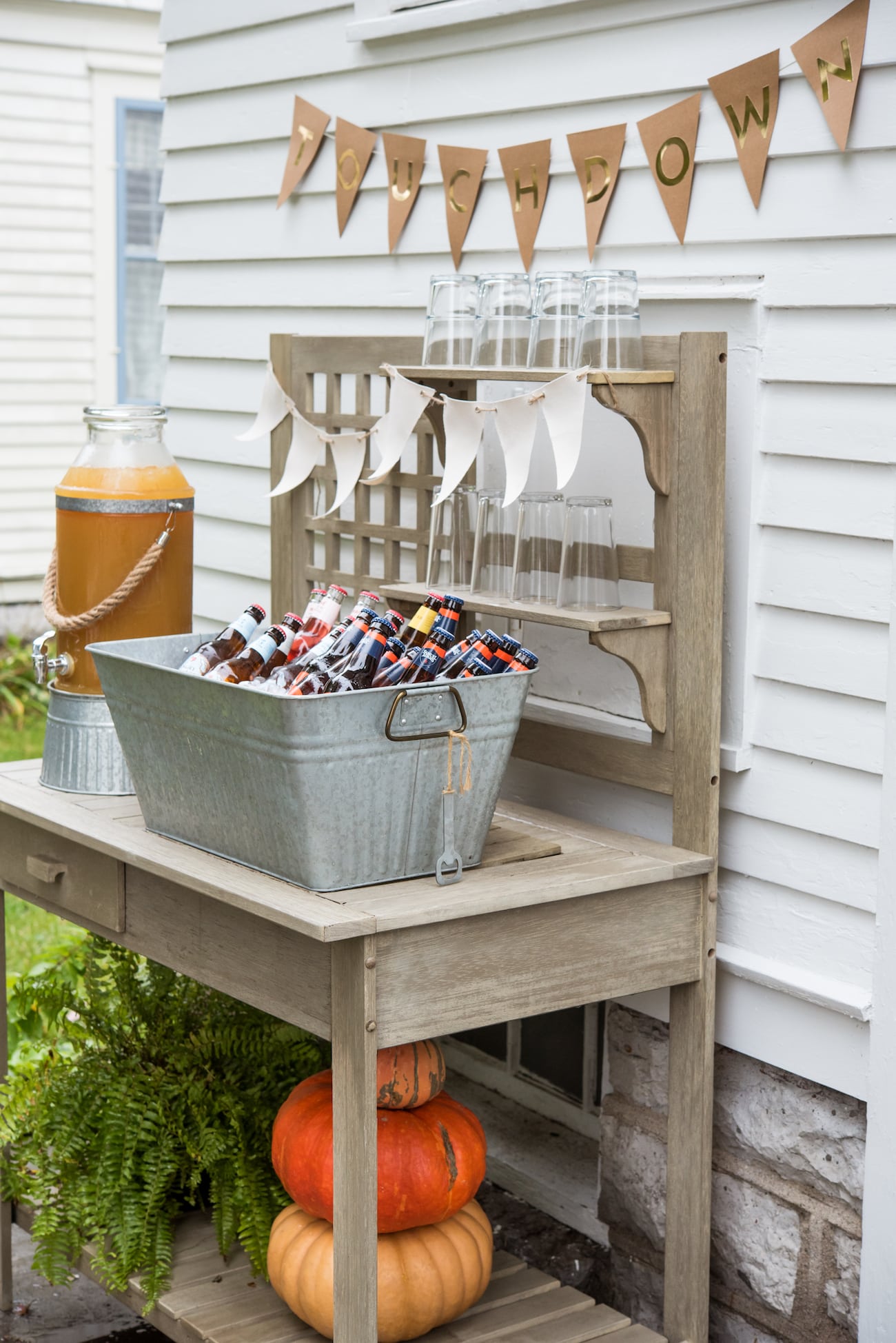 Of course, if you're not into all the decor, you can go right to the chili and pies and call it good! However you do your game day festivities is fine by me, but I do suggest you keep the food delicious and plentiful and then you definitely can't go wrong.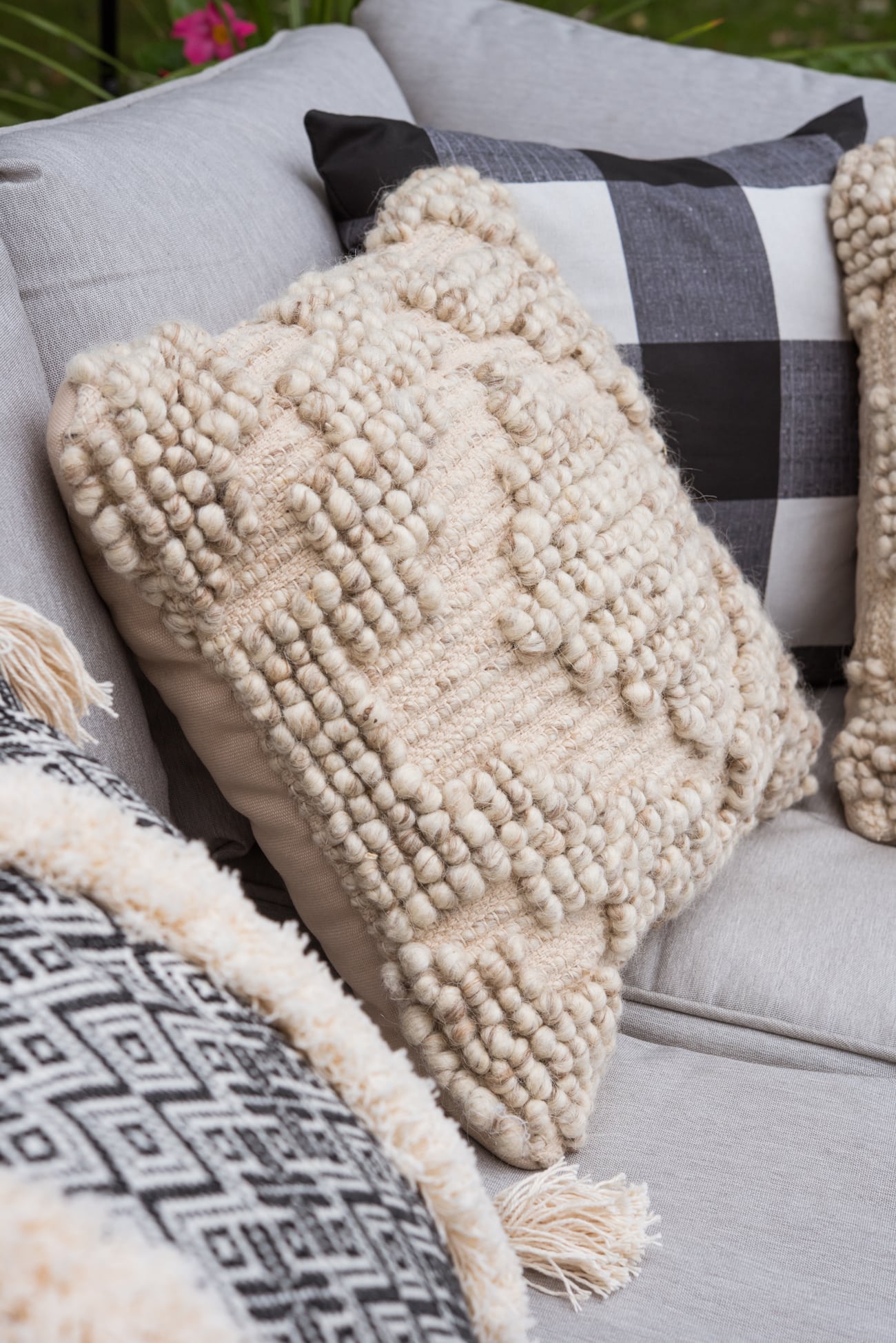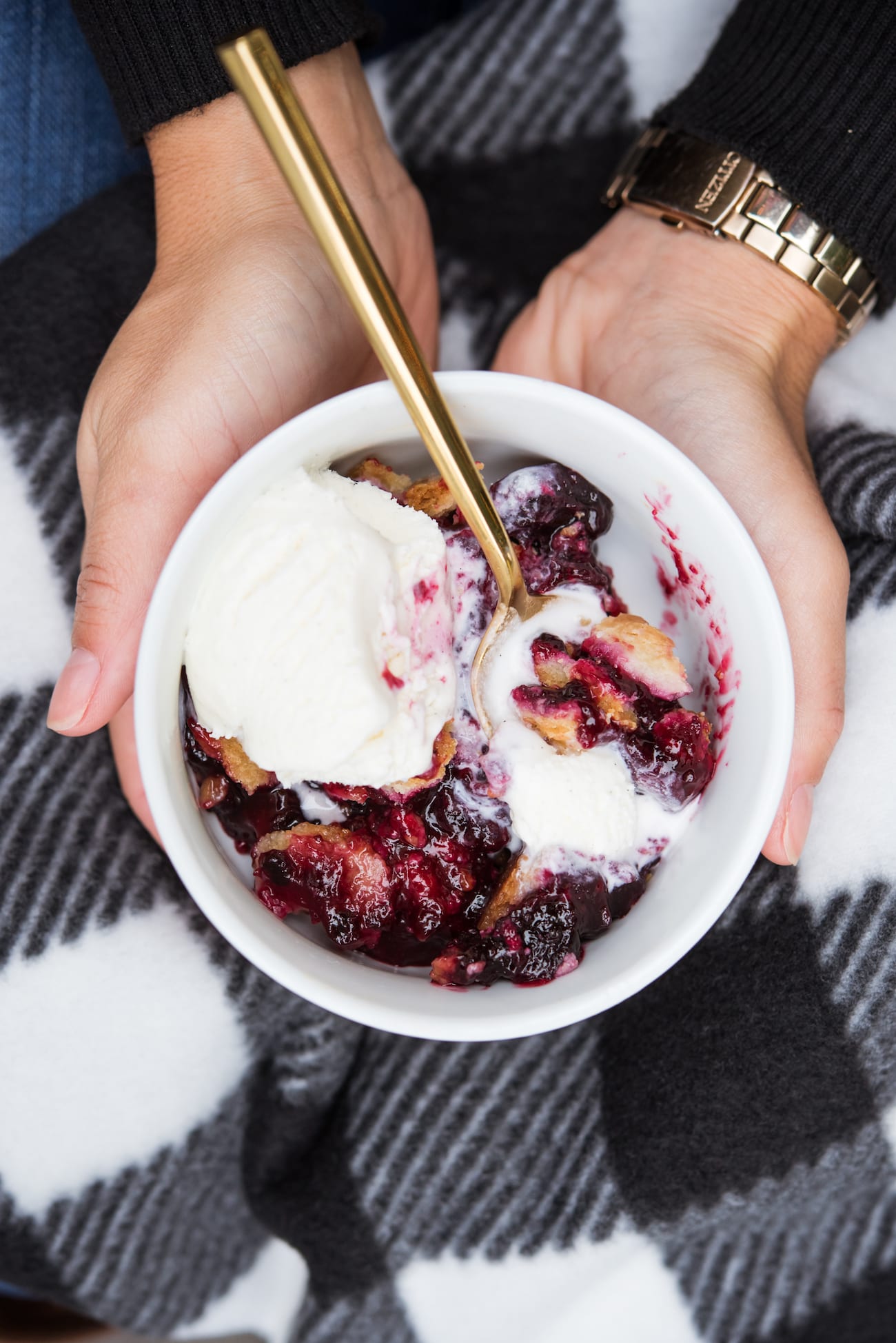 [Art direction, event design + styling by Cyd Converse | Photos by Alice G. Patterson.]
This post was sponsored by Walmart. I received compensation for this post, but all opinions are my own. Read more about our editorial policies.