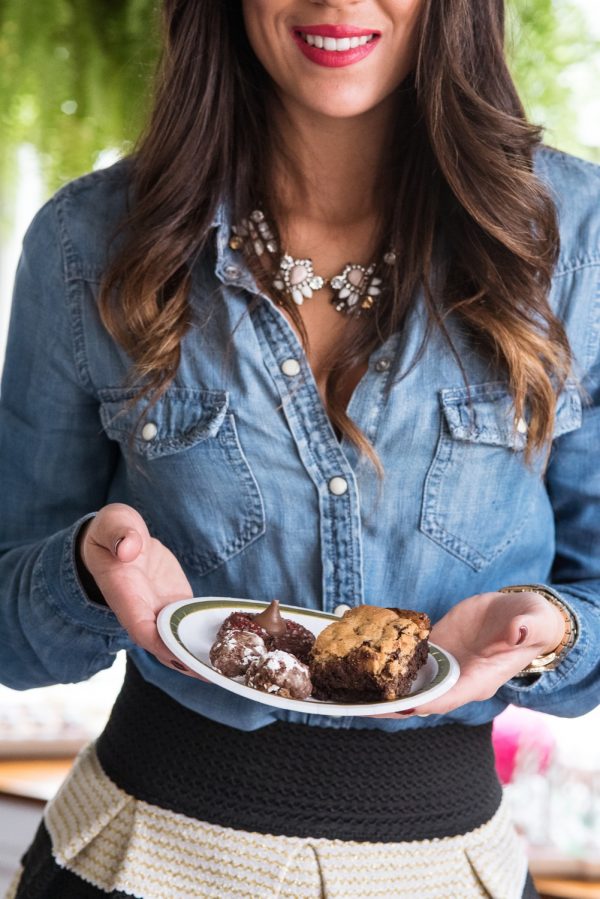 Even though we're already into the middle of January, there's a large part of my internal clock that is still getting caught up to the fact that 2016 is over. Wow, what a year! On a personal level, 2016 was good to us in so many ways. We got to spend the year watching our tiny newborn baby evolve into a really cool, endlessly sweet little human. I got to hang out with her every day, watching her learn and grow while continuing to hold down the fort professionally. (Sometimes without a ton of grace, but we made it happen!) We bought and moved into the house of our dreams, the house that already feels like the home we were always supposed to call our own forever. My sister not only got married, but married a man I genuinely love and adore, and feel so grateful to call my brother in-law. Even with a tiny baby in the midst, I managed to travel a bit (to Key West for my sister's bachelorette weekend, to Oregon to speak at The Hello Sessions and to Florida again for a cousin's wedding.) Travel is always something that fuels me so I was glad I was able to make a few short trips happen. Additionally we were both in and attended a ton of other weddings, getting to witness and celebrate so many people we love start exciting new chapters in their lives. We made new friends of our neighbors who so quickly have come to feel like extended family to us. We spent a lot of summer nights around a fire pit, which is about our favorite way to pass time. All in all, personally I have zero complaints about 2016. It was a wild, beautiful year and I'm so grateful to live a life so full of such amazing people and to have had so many reasons to celebrate. We know and appreciate how lucky we are.
p.s. Before we go too much further, I'll point out that the photos in this post are from a few of my personal favorite posts from this past year, in addition to your favorite posts of 2016. Scroll to the bottom of the post for links to each of the original posts for more details!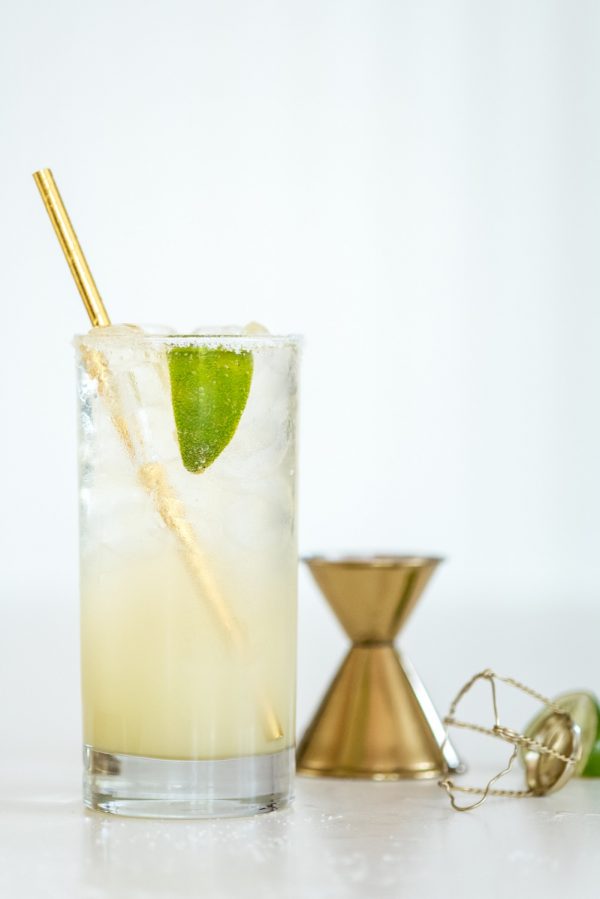 I titled this post "What I Learned in 2016" because alongside all of the good things and the abundance of happy occasions, this past year was in some ways very difficult. I learned a lot of tough lessons, most of them the hard way. I struggled to balance motherhood with working full time. Especially with the baby home with me every day. Especially with Bob typically gone from Monday morning when he starts the work week until Friday evening when he gets home for the weekend. There's no backup or relief for me at 5 or 6 o'clock. No one to entertain the baby while I make dinner or take a shower or hit the gym for an hour. Five days a week, it's largely just me. And, friends, it's exhausting. Some weeks I manage it better than others. Many times I've considered day care of some kind, but then I remember how fleeting this time is and how we very definitely are not having another baby and I feel incapable of letting go, of letting someone else be the one to pick her up and give her kisses when she falls down. Sometimes, frankly, I feel outright insane because in a single day or even a single hour I can go from both ends of the spectrum on this issue. For now, I still think that having her home with me is what's best for her, for me, for us as a family, but I'm open to understanding that things may need to change. A stressed out mommy does nobody any good, most of all her. Very humbly I will admit, albeit begrudgingly, I spend a fair amount of my week stressed out, far more than I'd like, and that is something that needs to change. For her sake and for mine. Which, I suppose is the perfect segue into the three big things I learned this year.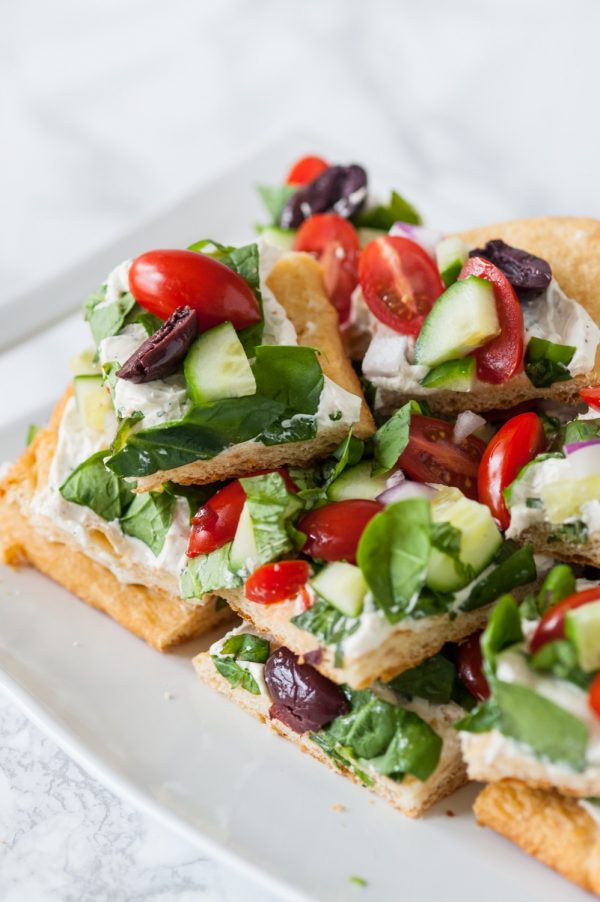 I Can't Be All Things to All People All the Time

I believe that something a lot of people, especially women, struggle with is learning how to simply, gracefully use the word no more often. Frankly, I suck at it, which is a problem for me since I'm kind of everyone's go-to girl. I am Old Faithful. I'm the middle of the night friend. (As in, the one you call in the middle of the night and know will pick up and listen to cry over your crap boyfriend for three hours.) I'm the one who gets calls to help friends look over and brush up resumés or to help pick out paint colors or to help throw a bridal shower and on and on and on. Don't misunderstand, I love being someone that others look to when they need a solid, reliable friend with a good head on her shoulders. I often thrive in dispensing tough love when it's necessary and I'll gladly be the one who picks your kid up from soccer practice if you end up on the side of the highway with a flat tire. The problem this leads to in my own world though is that I am horrible at overcommitting and not knowing when to say no. It leaves me feeling frazzled, tired and off kilter, which for me is a recipe for disaster. Sometimes, I run my tank down until it's completely empty and then I've got nothing left. Nothing left for myself or my family, and I feel edgy and snappy and all of the synapses in my brain start misfiring and I'm just not in a good place. This year, I have to learn to be better about letting myself of the hook and of realizing that I can't do things just to make other people happy if it's dragging me into the mud. I'm sure so many of you know exactly what I'm talking about and feel completely the same. I'm not sure what the answer is, but I am going to keep reminding myself this year that it's ok to say no, and try to take time to think through things before committing myself endlessly. Practice makes perfect, right?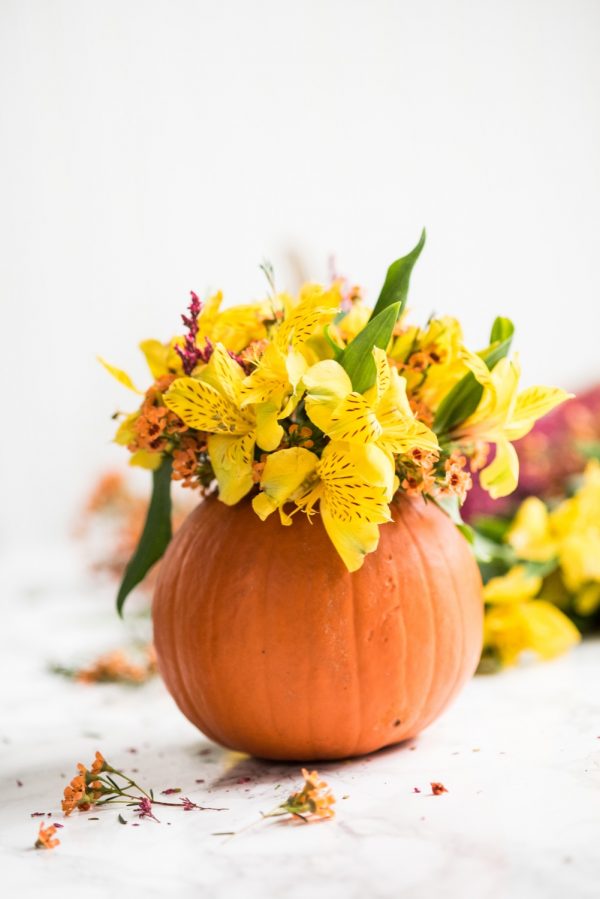 I Can't Keep Procrastinating
Over the last year, I started to come to terms with and actually admit to myself that I have a horrible habit of procrastinating. Not on the small things, like doing the dishes or going to the grocery store. No, I like to go full bore and put off and ignore and then get horrible anxiety over and push off again all the really big things. Like, going to dentist (which has long been a phobia of mine) even though I know I have to go and have some issues that need to be addressed. Or, like, really fun tax-related and financial things because it's easier to get through my day to day life to just kind of put that junk on the back burner and focus on what I need to do in that moment on that particular day. It's a really nasty tendency of mine that usually leads to bigger problems than had I just addressed things from the get go. If I'm really honest, it adds a a lot of stress to my life and it's these kinds of things that wake me up in the middle of the night, which is completely unhealthy and unnecessary. In 2017, I really want to shed as much self-imposed stress as I can from my day to day life, and this has to be a big component of that effort. That means I need to start the year by dealing with the crap I've been ignoring for a while, which isn't going to be any fun at all. Maybe I'll address some of those things in greater detail as I sort through them, as I realize that's a vague statement, if that would be helpful for anyone else who deals with this kind of procrastination, too. Please let me know in the comments or in an email! Part of adulting, if you will, is taking care of these things and I'm determined to end 2017 feeling much more at peace about these things. Someone hold me to it!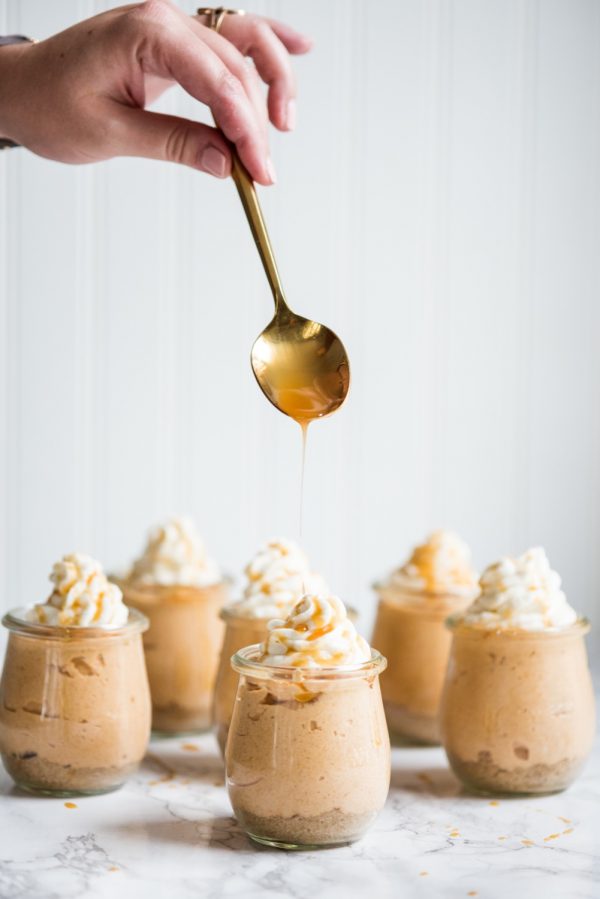 I Have to Start Taking Care of Myself
In the end, what 2016 really boiled down to for me was the understanding that I really have to start taking better care of myself. The week before Christmas I came down horribly sick. A month later, I'm just now really starting to feel better. Generally speaking, I have a impenetrable immune system. I'm not the kind who is constantly fighting something or sniffling constantly. When I went down this time, I went down hard and I can fully admit it's due to being stressed out over work, juggling the baby full-time and not sleeping nearly enough throughout the fall into the holiday season. My body just crapped out and was done and begging for rest. Similarly, in early 2016 I talked about how I needed to focus on getting healthier and losing weight. I started the first half of the year off pretty well, but then we had to pack and move with a six month old and all of the summer parties and showers and picnics started up and I completely derailed. If I'm completely honest, I am currently still off the rails in their entirety. Luckily, as this stage, my weight isn't causing any health issues, but I know as I get older that it's going to catch up with me and I'm feeling ready to really address it in a real way that sticks this year. I am still kind of collecting my thoughts on this, but I do plan to share more of this journey as I go. Stay tuned for more on that front. What I know is that this year I have to do all of these things to better take care of myself. I need to lose weight, sure, but I also need to sleep better, say no more often, stop stressing out over things I have the power to control, and just overall get it together over here. All of this to say, I promise you I'm not just a walking, talking train wreck although I do play one on tv sometimes. Ha!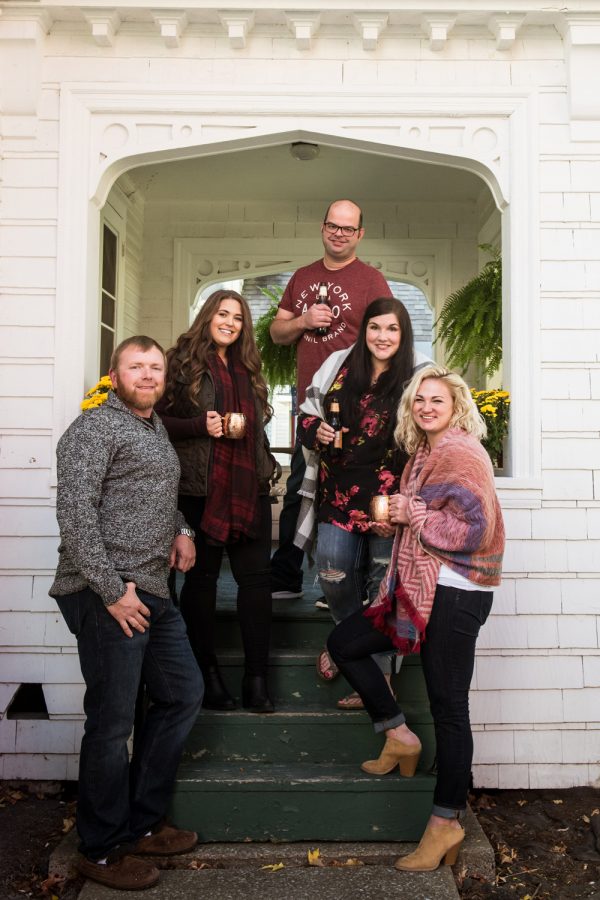 What Does This Mean to You?
So, what does all this self indulgent rambling mean to you? Well, maybe nothing. But I'm hoping these realizations are a gateway for creating more of a dialogue this year about the things that really affect all of us on a daily basis. I'm not going to turn this into any kind of weight loss blog or anything of that nature, but that is something I need to personally focus on so it's something I want to find a way to share with you. Likewise, I'm not going to write a post every time I feel stressed out because I commit to something I probably shouldn't have, but I am going to try and check in and let you know if I'm having any luck in saying no more often. The bottom line is, I am a very real person with very real and oftentimes very ugly struggles even though there may not always seem to be an opening to discuss those things candidly. I guess in some ways that is one of my largest goals for this year as a whole – to foster conversations around these things that are real forces in our lives, while we're also talking about paint colors and cocktail recipes. I hope that's ok with you! Because to me, the two things go hand in hand. Creating beauty around us, taking time to play with a new recipe or baking a cake for someone's birthday are all the moments and reasons that make all the struggles in live worth struggling through. And in turn, those little moments of joy are what keep us floating along when the tough things get really tough. So here we are! It's 2017 and we are moving forward. I am so happy to have you here with me along for the ride! xoxo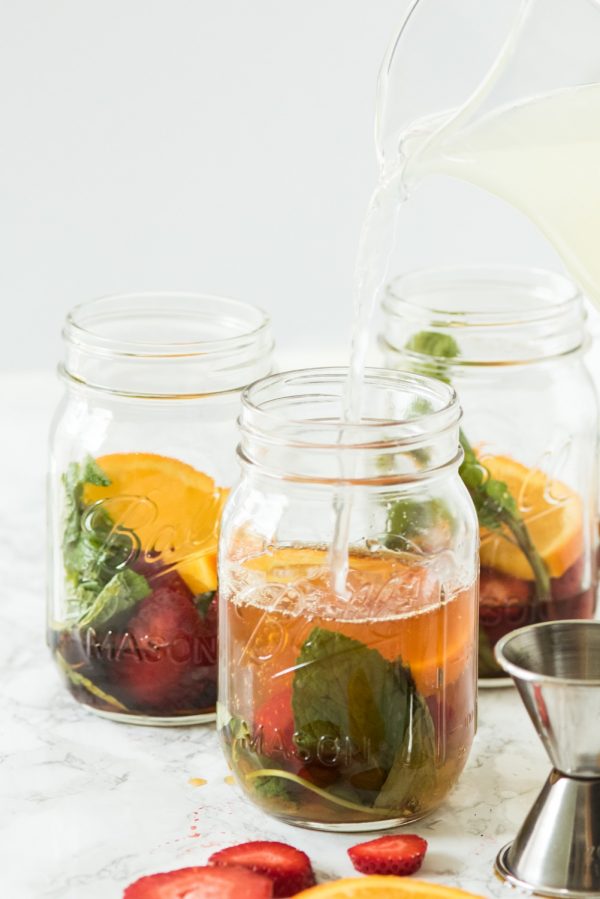 From top to bottom: How to Host a Cookie Exchange | Sparkling Margarita | Mediterranean Veggie Flatbread | DIY Pumpkin Flower Arrangements | Salted Caramel Pumpkin Cheesecake Parfaits | Our Cozy Fall Housewarming Party | Fruity Summer Cocktails in a Jar |
[Photos by Alice G. Patterson for The Sweetest Occasion.]