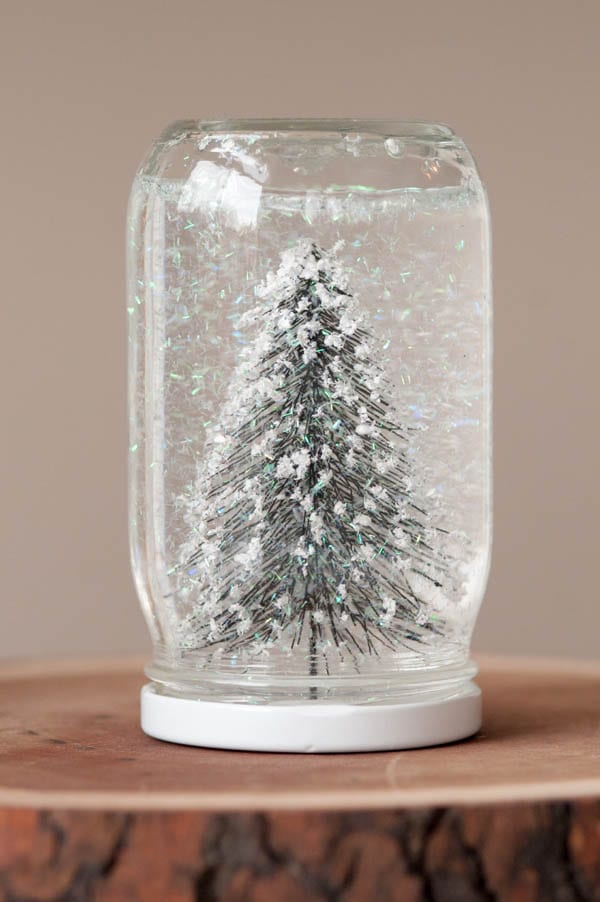 I know I'm not alone in being completely charmed by all of the pretty snow globes that have popped up all over Pinterest the past couple of holiday seasons. I mean, is there anything as sweet and nostalgic as snow globes? I kind of think not. So this year I decided to try my hand at making my own snow globes and called on my girl Alice to join me in the fun!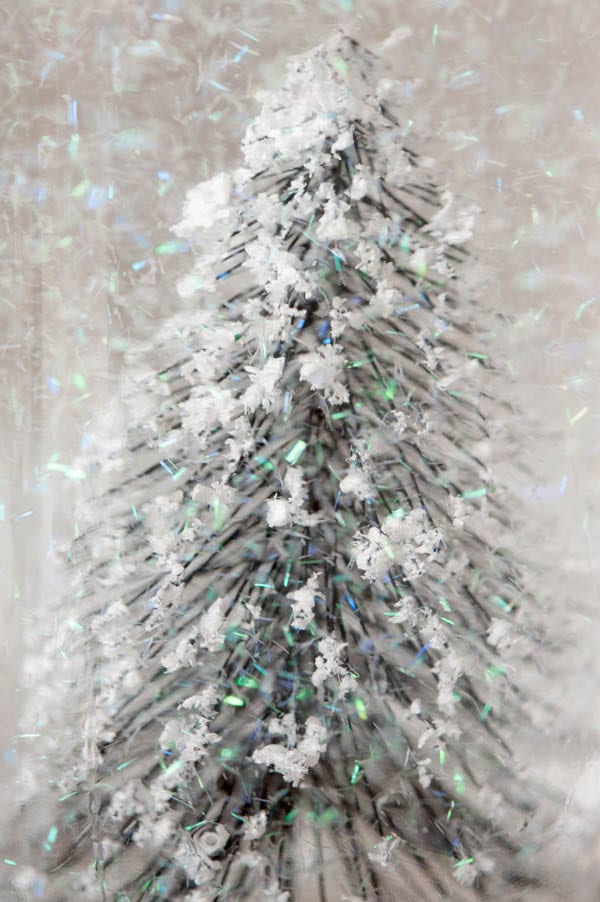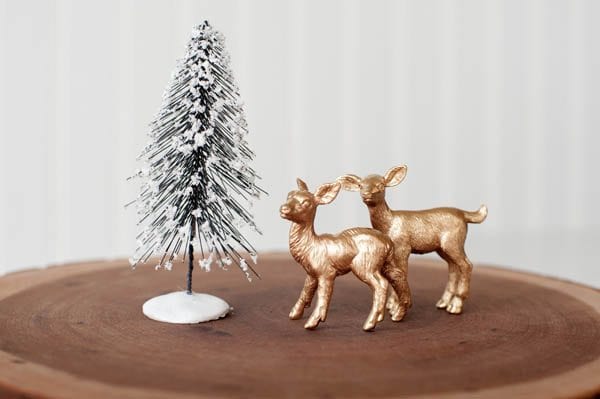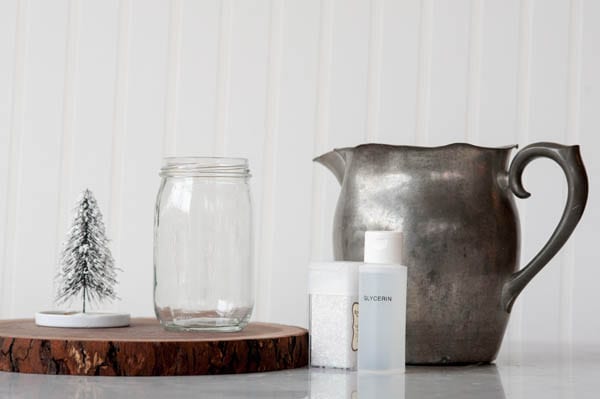 Homemade Snow Globe Supplies
Clean jars with lids
Distilled water
Glycerin (available at most pharmacies)
Plastic or ceramic animals, trees and/or figurines
Tinsel glitter (mine is from Michaels)
Epoxy
Sand paper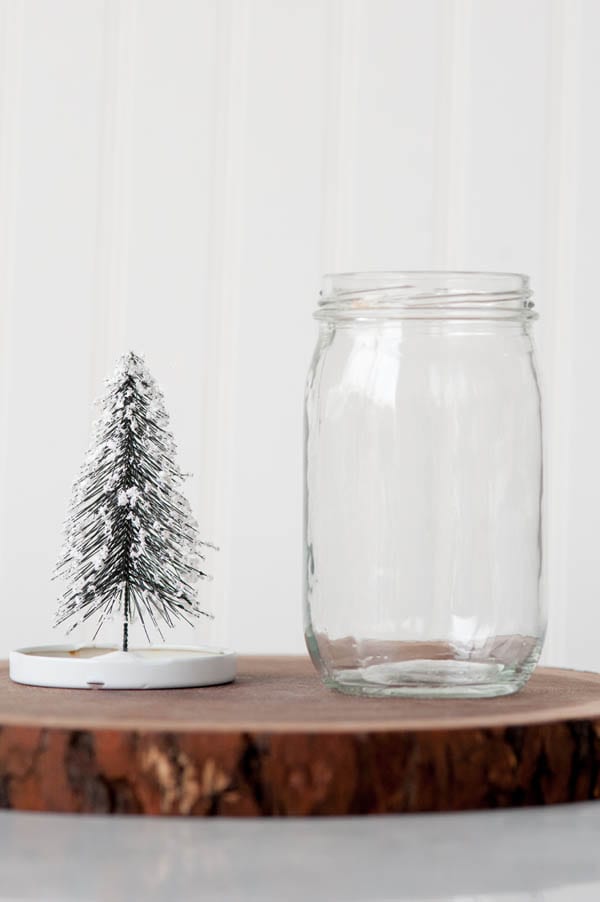 First up, make sure your jars are cleaned and dried thoroughly. Using your sandpaper, scuff up the underside of the lid and then attach your chosen figurines using a bit of epoxy. (You can find mini Christmas trees, plastic deer and other little characters at places like Hobby Lobby and Michaels.) Epoxy is going to be your best defense against water over time, but it can be a bit thick and stinky so be sure to use it according to the manufacturer's instructions.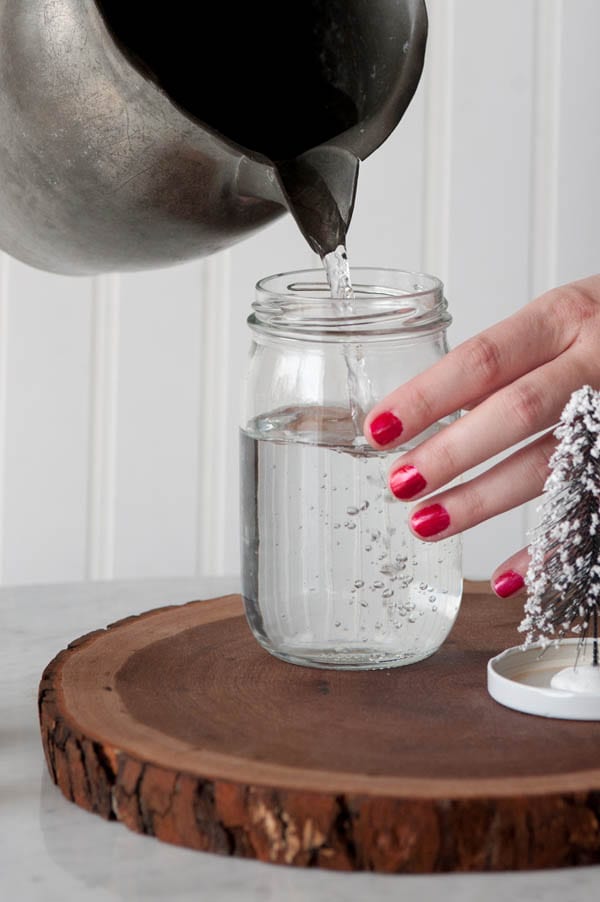 Let the epoxy set completely and then fill your jar just short of full with distilled water. (You can get distilled water anywhere that you buy bottled water.)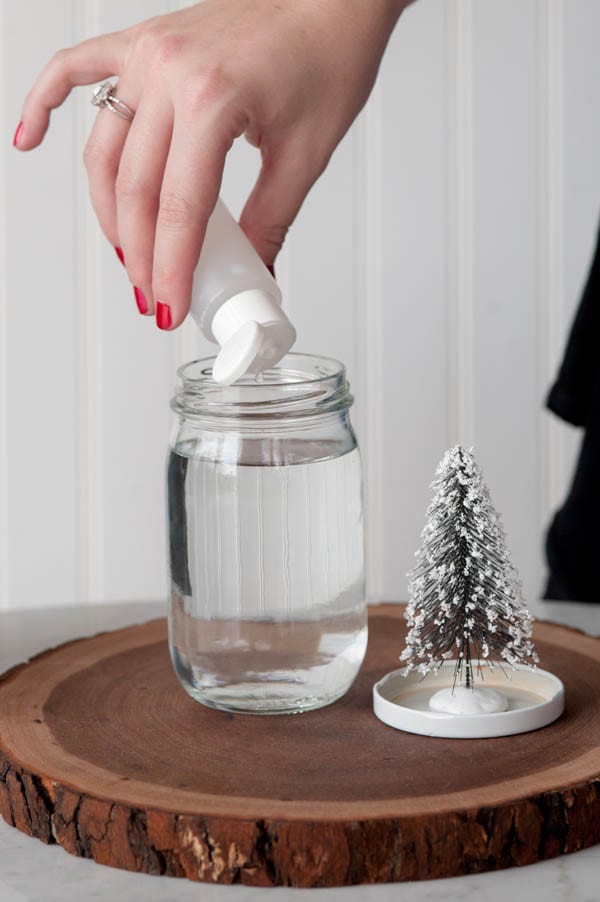 Next up, add the tiniest drop of glycerin to the water. If you add too much it's going to make the water kind of thick and chunky so depending on the size of your jar, you're likely not going to want more than one drop. (But don't skip this step because the glycerin helps suspend the glitter in the water giving it that snowy effect.)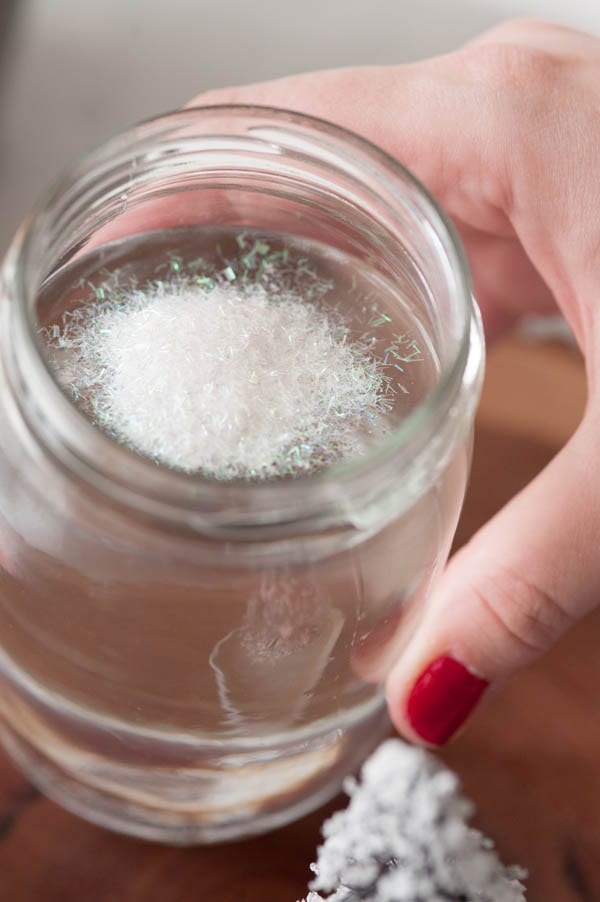 Add your glitter to the jar, using more or less depending on how snowy you'd like your snow globe to appear. For best results, I found using tinsel glitter (which has larger glitter particles) worked best and gave the best snow-like look.
And that's about it! Insert your figurine and screw the lid on firmly and give it a good shake! I absolutely love how these turned out.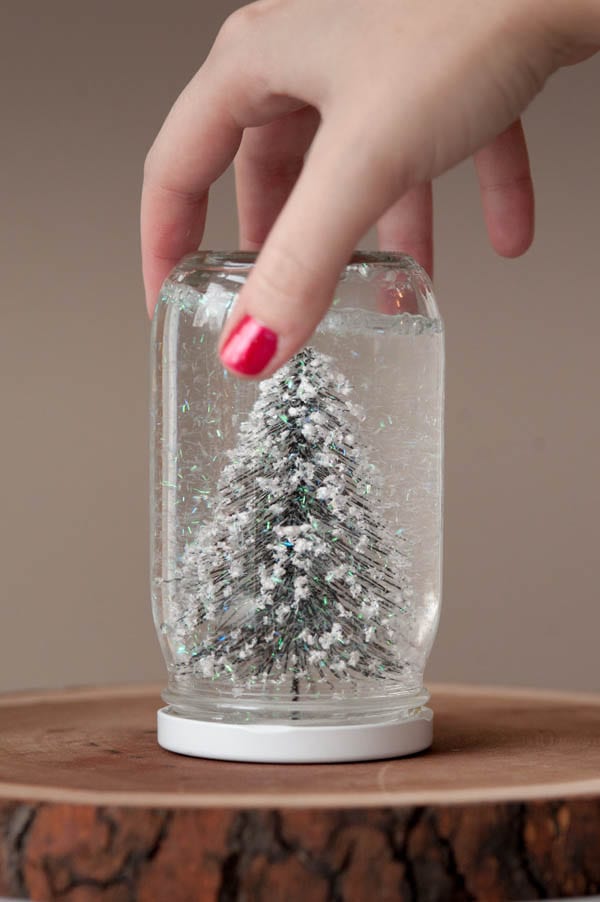 For a bit of extra fun, you could paint or decorate the lid of the jar. Mine was white so I kind of liked the simple look, but you could spray paint the lids first or gussy it up with washi tape. These are perfect to give as gifts or to spend an afternoon crafting with the kiddos. Trust me, kids of all ages love snow globes!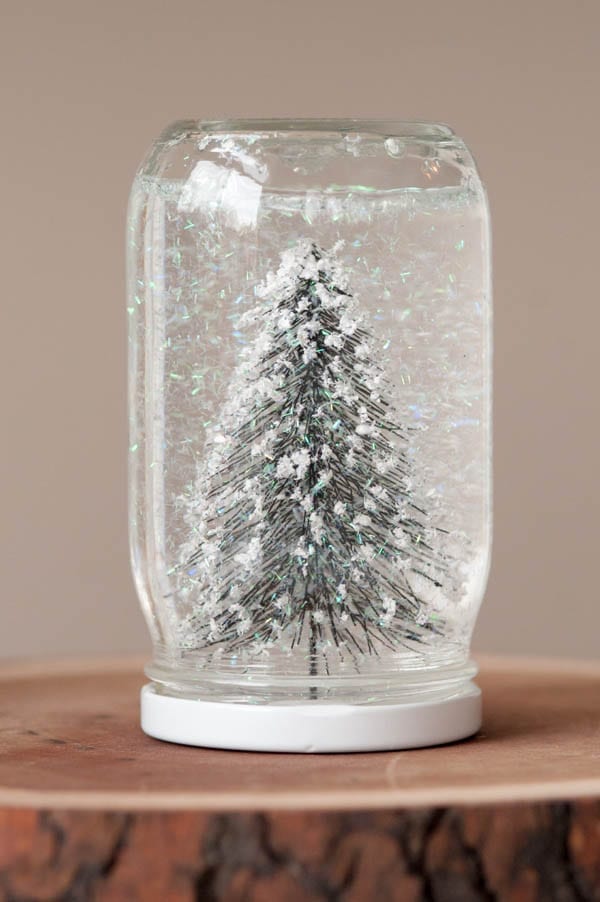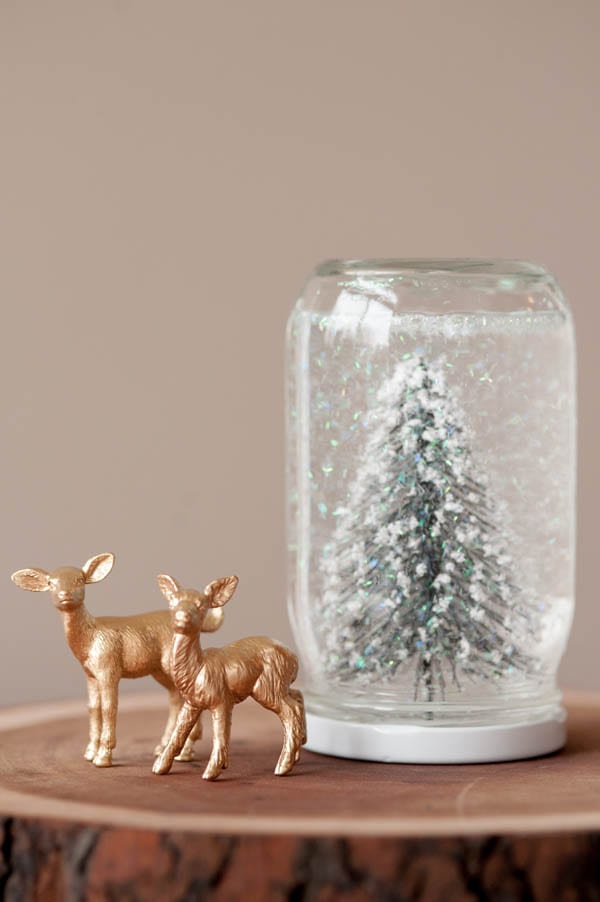 [Art direction + styling by Cyd Converse | Photos by Alice G. Patterson.]