Happy Holidays, all! It's Chelsea here, ready to deck the halls and all that jazz! Don't you just love the holidays? That little extra excitement in the air just does me good. So let's get down to business. Today we're working on a little project that you can use to decorate just your tree, or your whole house if you like! We're making mini Christmas trees!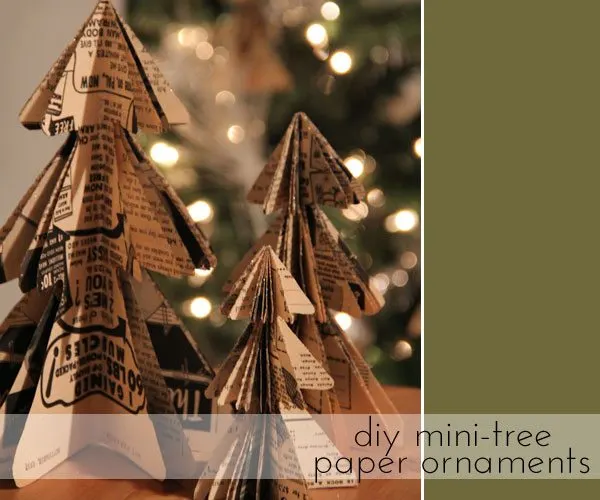 Supplies –
printed paper (vintage books, used newspaper, old magazines all work. I used some vintage music magazines from the 50s.)
scissors
stapler
ribbon or Christmas tree hooks
spray glue & glitter (optional)
First, print out the tree template. There are three sizes of tree for you to choose from; the smallest one works best hanging on your Christmas tree as an ornament and the two larger ones can be centerpieces, mantle decor, etc. Cut out your trees and use them as guides to cut the same shapes from your printed paper. My paper was so thin I was able to cut about 8 pages at a time, but you can test yours out. Once you have about ten copies cut the same size, stack them up evenly and staple them right in the center – two staples should do it.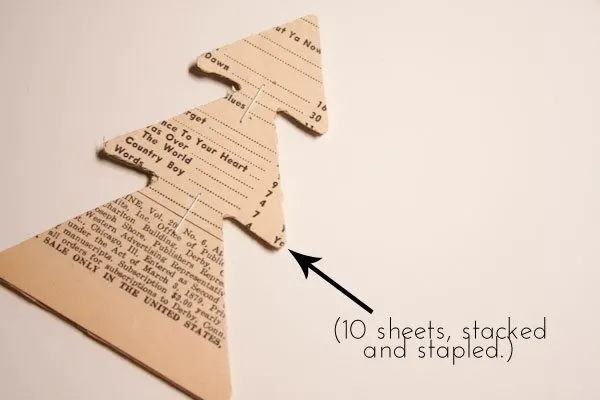 Gently, start creasing the pages right at the base of the staples, so that they fan out. Start with one side and then do the other until your tree has 360-degree volume.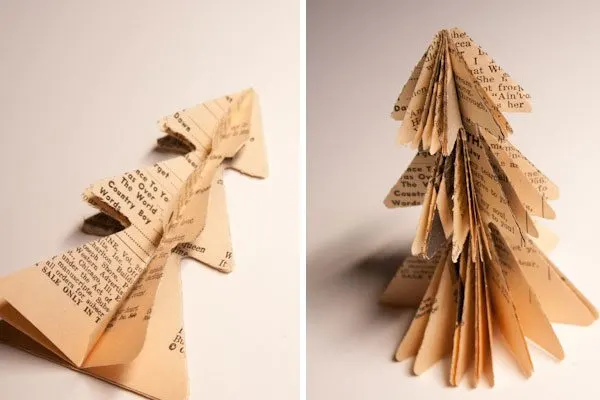 For bonus DIY points, spray a very small amount of glue over the tops of your trees, and then lightly sprinkle with some fine glitter.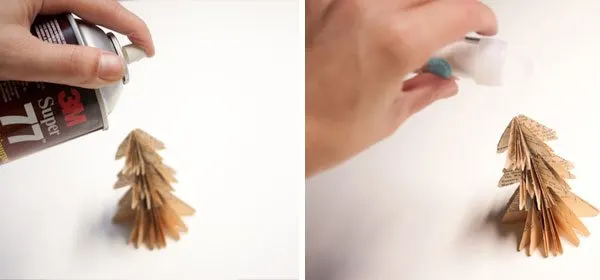 Then just add your choice of hanging device! If it's a hook, gently press the hook through a few sheets of paper to secure. If it's ribbon, make a loop and use glue to secure it between the pages.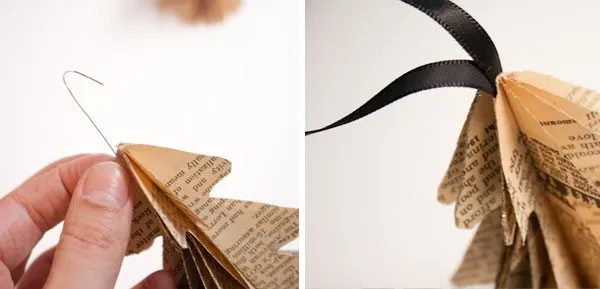 Now display them however you like! They look great next to some twinkly lights on a tree, or in a little mini-forest on a mantle. You could even attach them to a piece of string or twine and hang them as a garland. I have some on our little dining table, sparkling to welcome the holidays.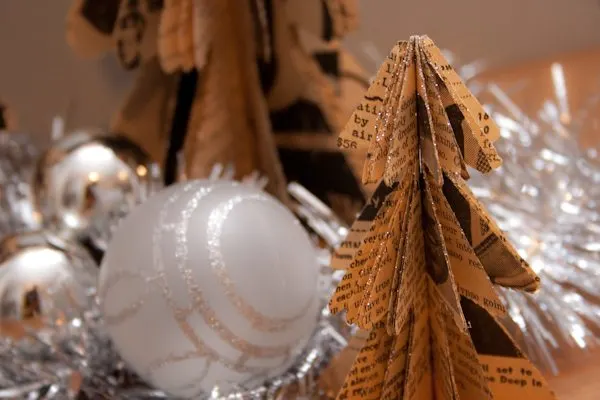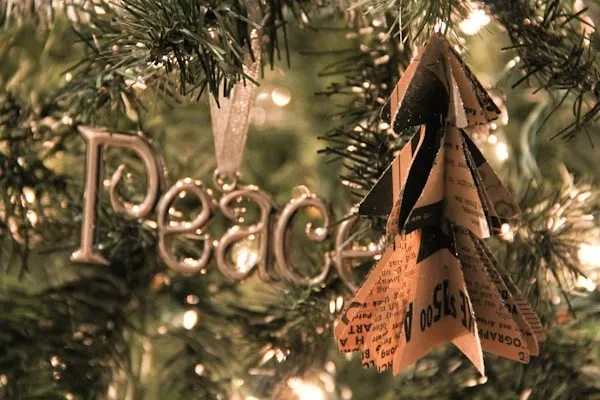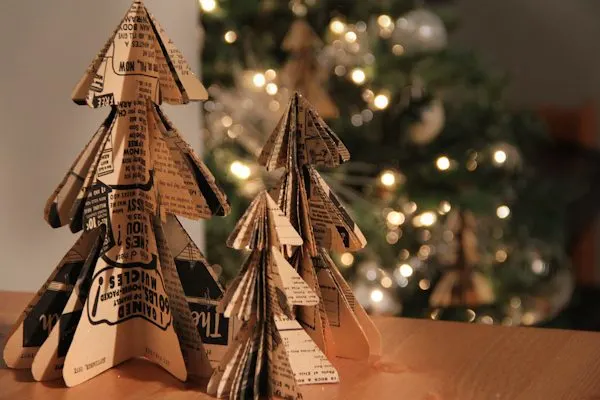 {Photos by Lovely Indeed for The Sweetest Occasion.}