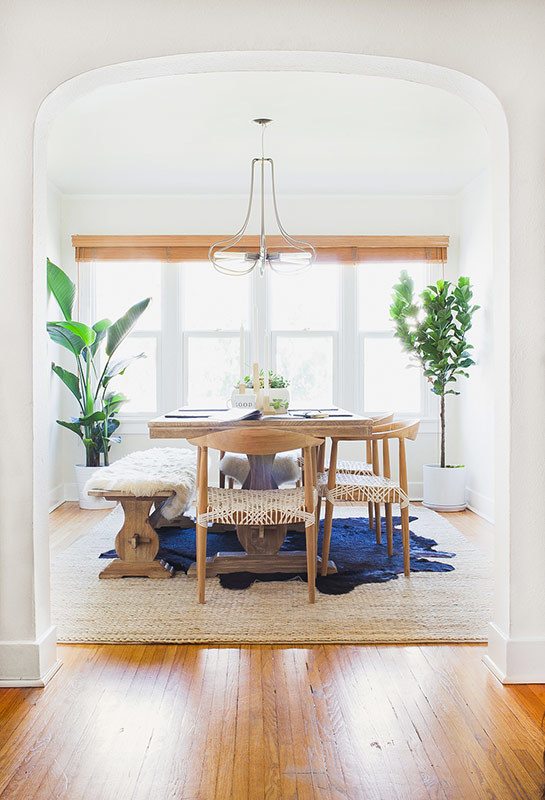 Since things are really coming together with our living room (see the latest update), I've started to make plans for our dining room. Since sharing our renovation progress, I ordered and rolled out a big jute rug that really looks amazing in the room. Now it's all about curtains, some cool wooden blinds and those few extra special touches that really bring a room together. In trying to decide what I wanted to do about window treatments, I was trolling my Pinterest boards for inspiration when I realized that I clearly have a thing for bright, light, mostly white dining rooms with great wood tones and lots of natural textures. Today I'm sharing 10 that all mostly fall in line with those characteristics, all of which make the cut for rooms I really love. Consider this a little dining room decor mashup!
As soon as I found out I was pregnant, my thoughts almost immediately turned to childcare and how on earth this little babe of ours would get fed and diapered during the day while we were working. Almost as quickly, I knew that at least for the first year I wanted to try really hard to make it work without any kind of full time childcare. Call me crazy, but knowing she would be my first and my last all at the same time, I wanted to have that time with her and I thought I'd regret shipping her right off to daycare. Also, I was really really worried about the finances behind paying for childcare, which is where the "real talk" part of this conversation is about to come into play.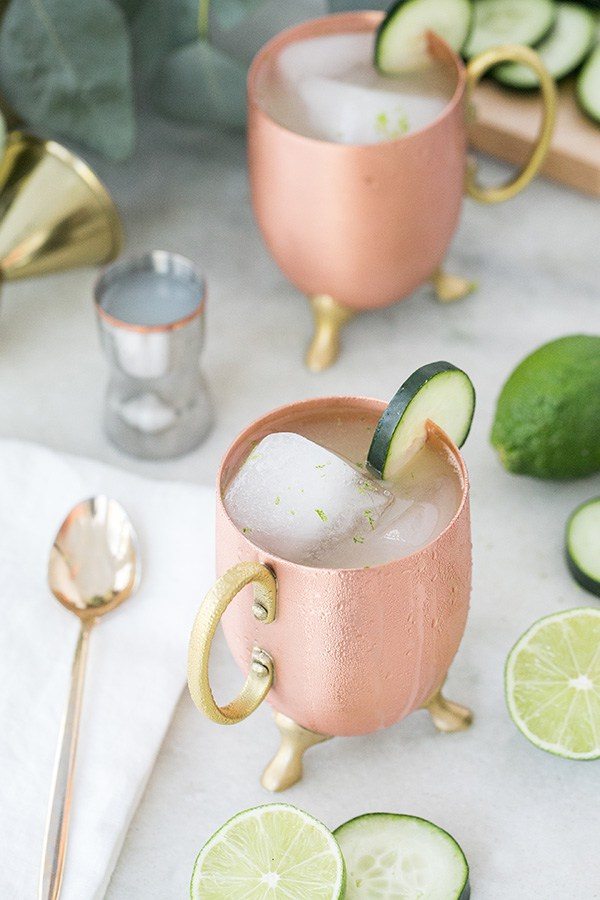 St. Patrick's Day is tomorrow and I'll be popping in with the next edition of our Real Talk with Real Moms series, but in the meantime I didn't want to skip out on sharing some of my favorite things from around the web this week. A few last minute things to inspire your St. Patrick's Day celebrations, alongside those boozy Irish coffee milkshakes we whipped up yesterday! Also, just a few things that inspired me in general or caught my eye.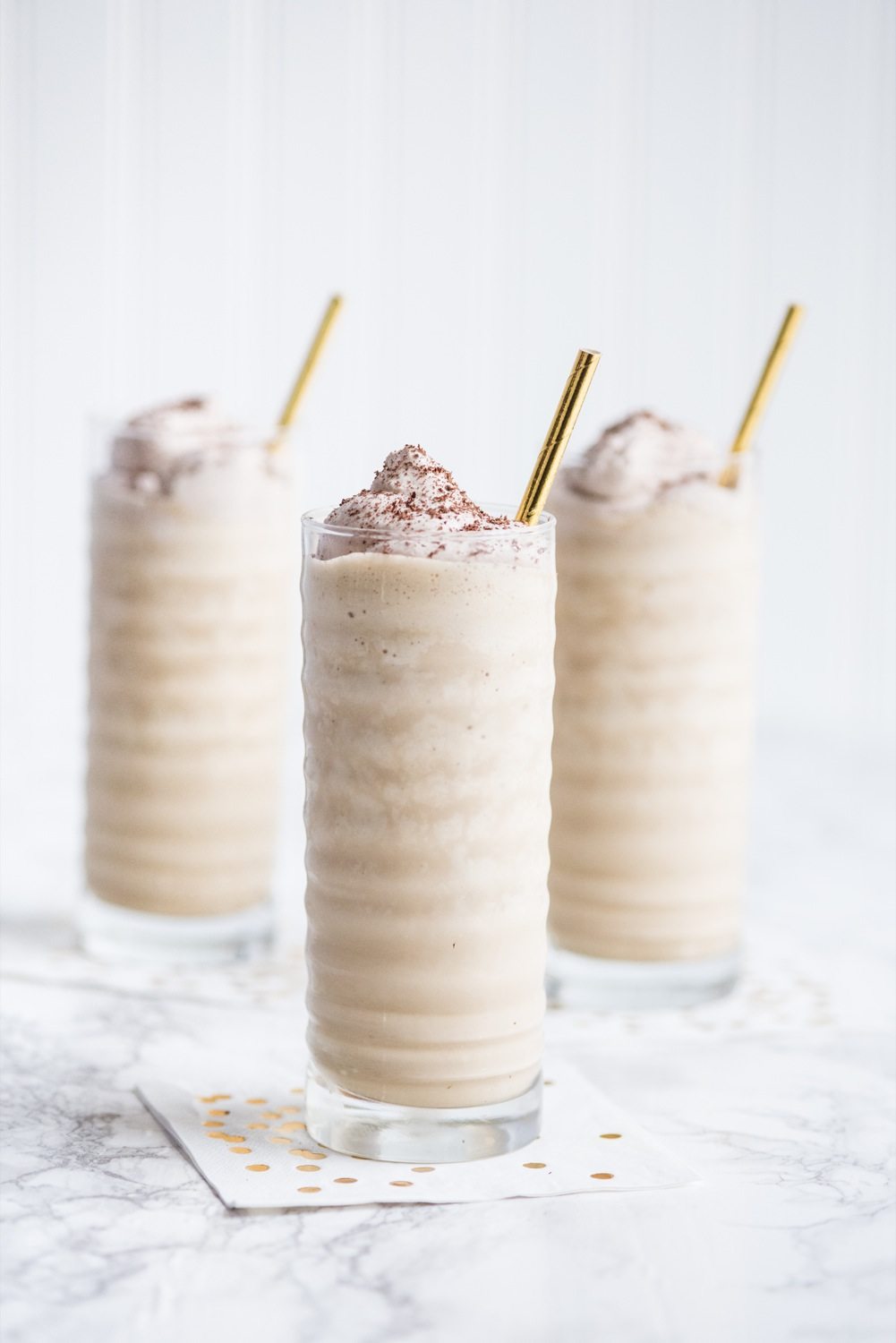 At our favorite Irish pub here in town, they serve an Irish coffee that is the stuff that warms the soul on a cold winter day. Dark, rich coffee steaming hot with big splashes of whiskey and Irish cream. Topped with whipped cream and a little dusting of cinnamon, it's basically dessert meets cocktail meets some kind of heaven. Is Ireland heaven after all? It may just be, friends, it may just be.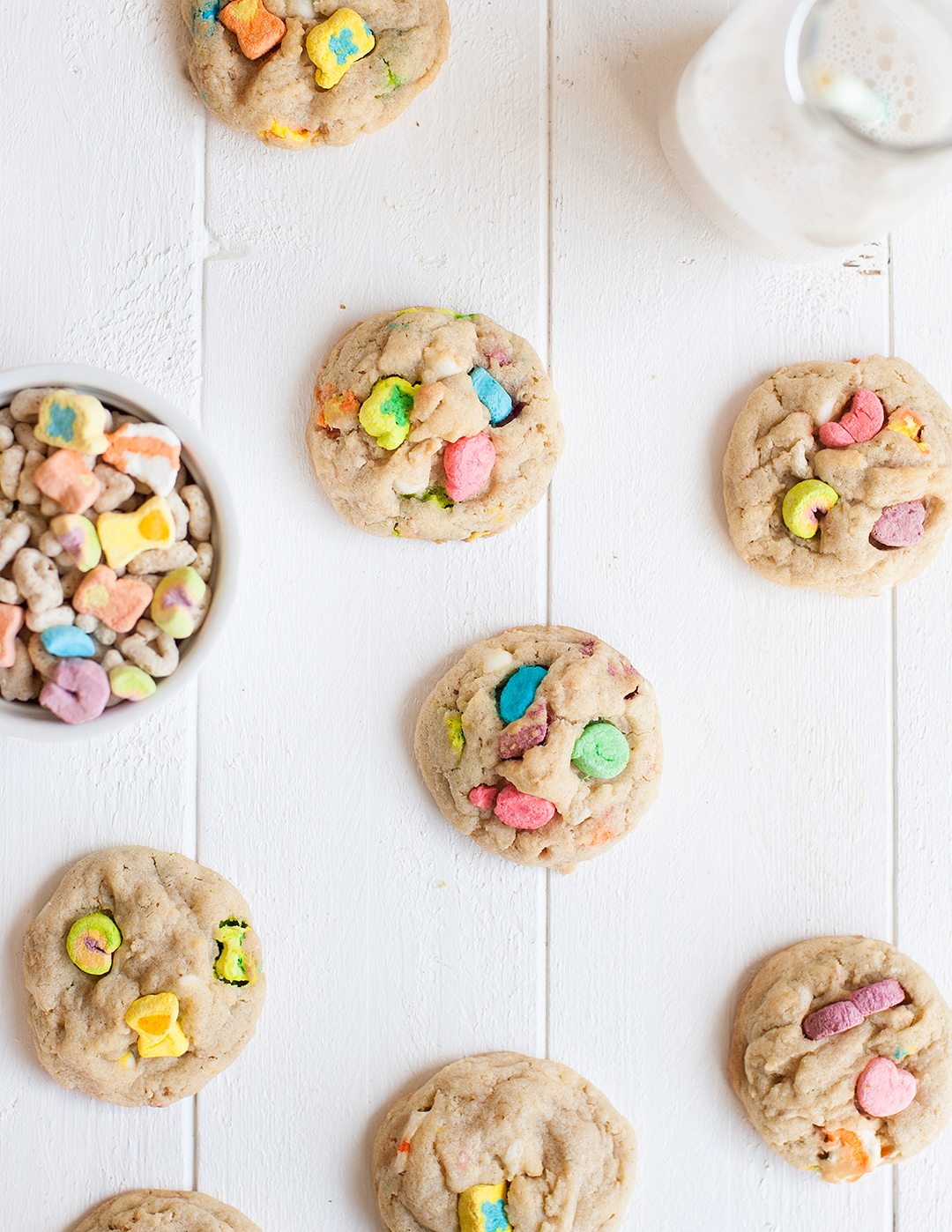 Friends, it's St. Patrick's Day week! In addition to making this super cute DIY sequin shamrock shirt to sport the requisite green come Friday, you should also probably consider eating an overload of Lucky Charms. Because it seems like everyone else is doing it, so why not us? In all seriousness though, I kind of love this trend of adding Lucky Charms to basically any and everything to create the most festive of St. Patrick's Day desserts and treats. Sometimes you just need a little bit of childhood nostalgia in your life and these recipes will give your day just the right kind of whimsy. Scroll through for seventeen of the best Lucky Charms recipes – from ice cream to cookies, from donuts to cannoli! Don't forget to pin 'em to save them for later.
The Sweetest Occasion on Instagram
Catch up on the Latest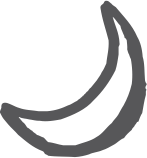 Back to Top