When Donna Romani, an event planner in Southern California who also writes a really cute blog Love and a Latte, contacted me last week I instantly fell in love with this adorable baby shower she planned for Chris and Tami. Donna also planned Chris and Tami's wedding so she was completely thrilled for the opportunity to get to plan this fun jungle-themed co-ed baby shower for them. All of the details revolved around the playful jungle theme including the cute invitations, which featured pretty Stardream envelopes with white calligraphy.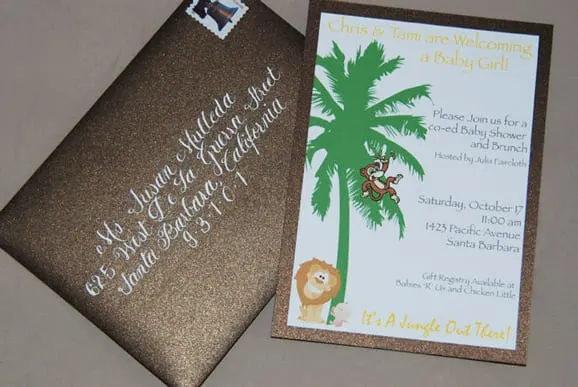 When planning the shower, Donna kept in mind that Tami and Chris didn't want your typical women-only event with fluffy pink decor. So she switched it up and kept it fun with bloody marys and mimosas served in mason jars with the vodka and champagne on the side. This is my kind of baby shower, I have to say.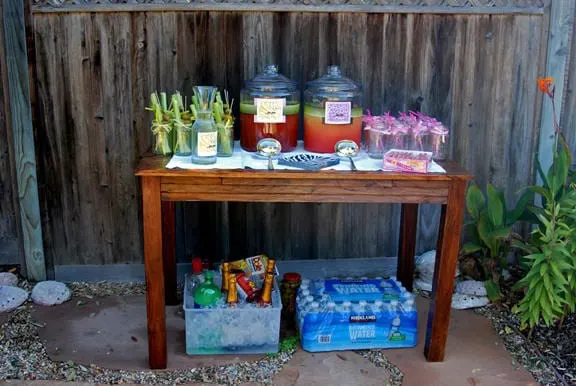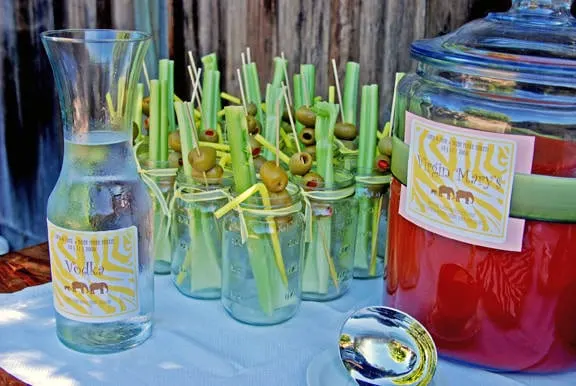 Guests were welcomed with a cute chalkboard sign and adorable DIY paper monkeys hanging from the trees. The monkeys were dressed in cute baby onesies, decorated with fabric paint, which guests were asked to decorate for the new baby at a onesie decorating station. I'm planning a baby shower for my stepsister in January and you can bet that I added this right to the top of my list of projects. Have you ever heard of anything quite as cute?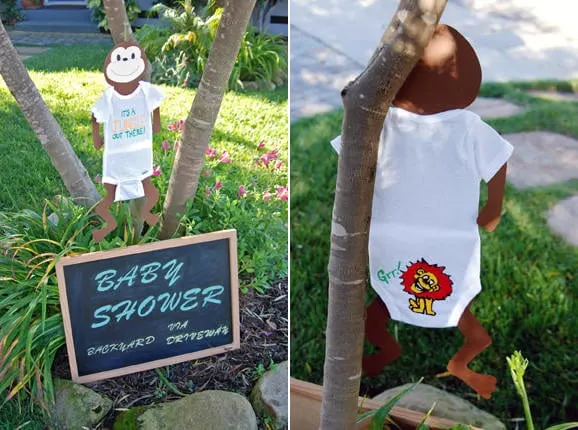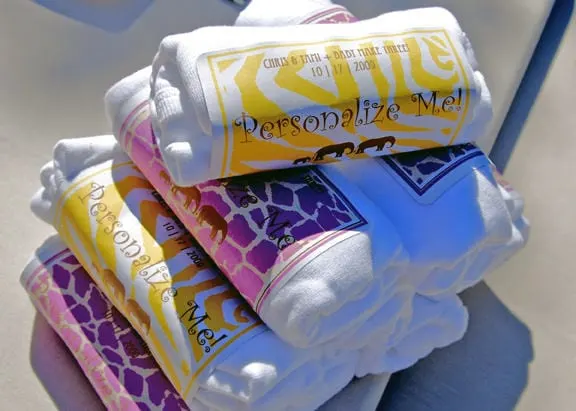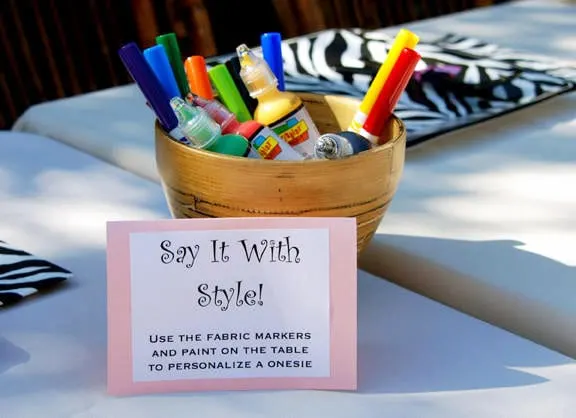 From the onesie-wearing monkeys in the trees to the big palm fronds lining the long table, the jungle theme was executed to perfection. I'm not one for a theme party, but I think they're perfect for kids' parties and baby showers and I love how elegant and sophisticated all of the details are that Donna designed, while still being very playful and child-like. The bamboo chairs were from Classic Party Rentals and a red velvet cake ball of Bakerella fame was placed at each seat for guests to enjoy.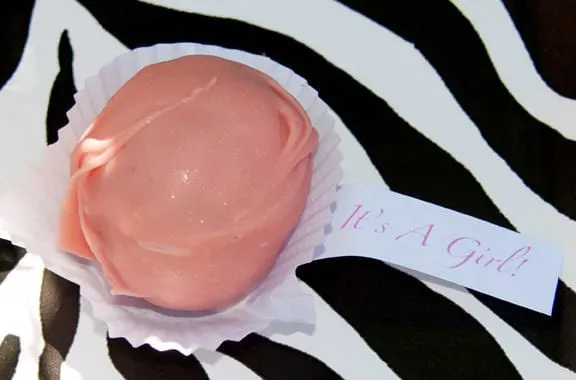 Oh, and I saved the best for the last. Check out this dessert bar, inspired by the amazing creations of Amy Atlas – it looks so cute and absolutely delicious. How adorable are those jungle cupcakes? It has to be noted, the mommy to-be herself did much of the baking for the shower and treated her guests to an amazing spread of sweets and treats.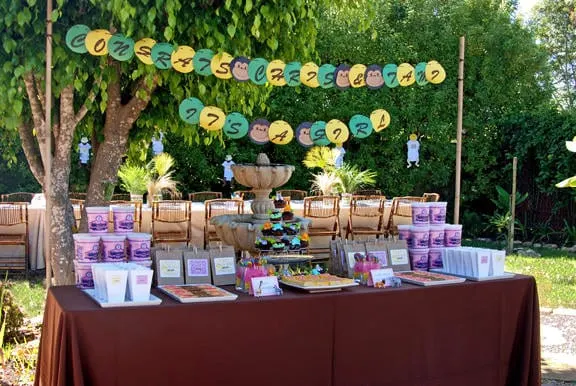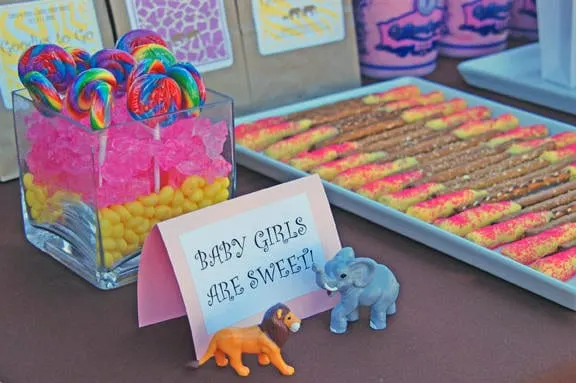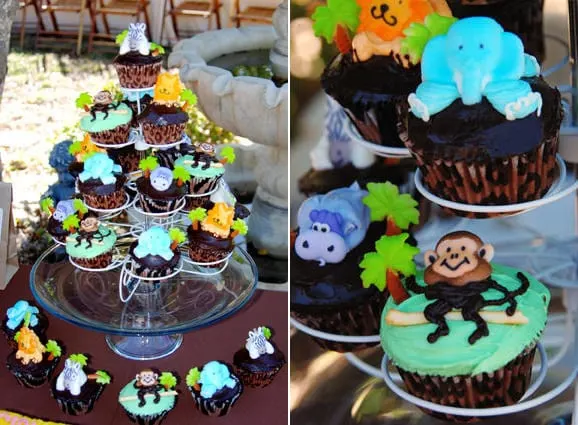 I love this baby shower for so many reasons, but it basically all hinges on the fact that Tami and Chris were determined to have a fun event that was completely unique and with Donna's help, they did just that. Who says baby showers have to be run of the mill and involve those weird games where you guess what kind of melted chocolate is in the diaper? (Seriously, if you've never played that one, consider yourself lucky.) If you're having a baby or planning a shower, I vote that you make the most of a great chance to celebrate and get creative. Your guests will thank you!
{Photos by Donna Romani.}