Happy Monday morning, everyone! How was your weekend? Mine was busier than planned, but my husband and I did find time for a dinner and movie date. I also updated and renamed my personal blog, Sweet Notes, starting the year off with a new focus. It's completely different than The Sweetest Occasion, but you're welcome to follow along if you'd like!
Enough chatter, let's get on to the good stuff shall we? Nashville wedding photographers Chris and Adrienne Scott sent over Natasha and Jeff's gorgeous vineyard engagement shoot that had me smiling as soon as I saw the photos – they feel just perfect for a cold winter morning. The sun and the pretty green vines practically smell like summer and I'm in love with how Chris and Adrienne captured the beautiful light. These photos are the ultimate cure for the winter blues.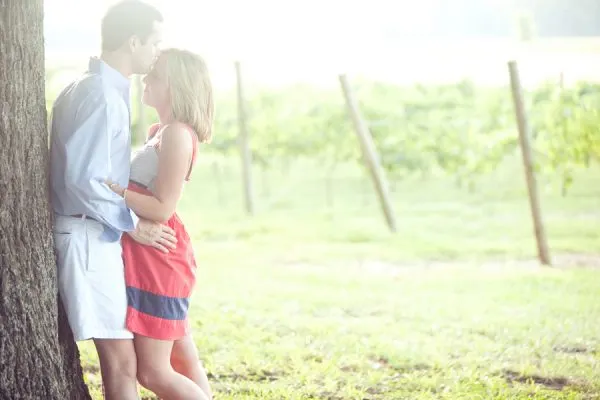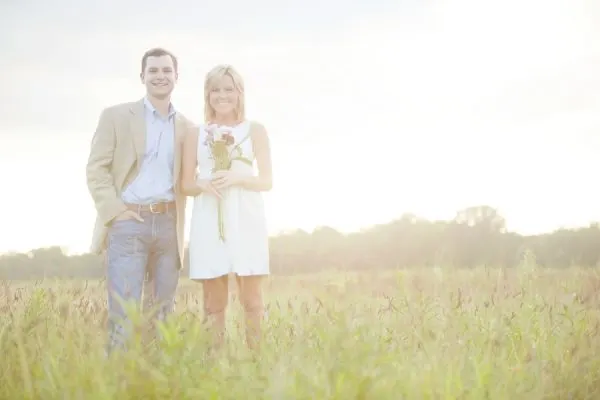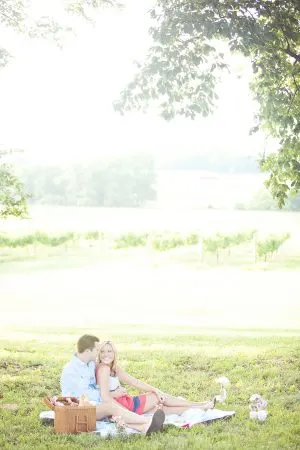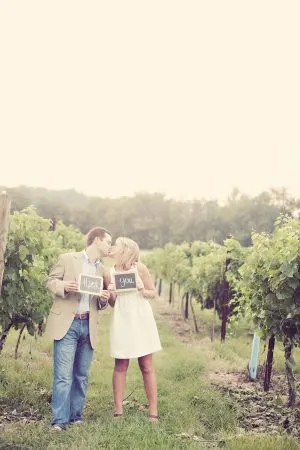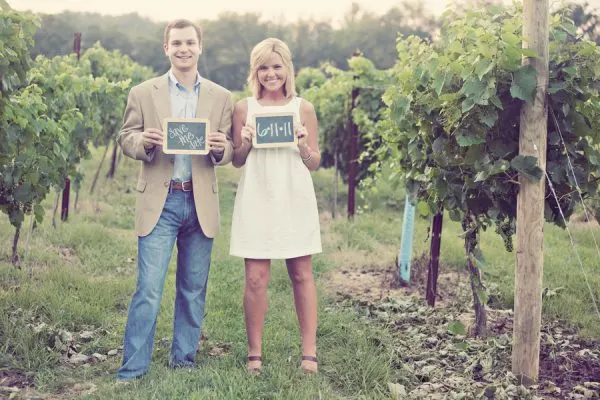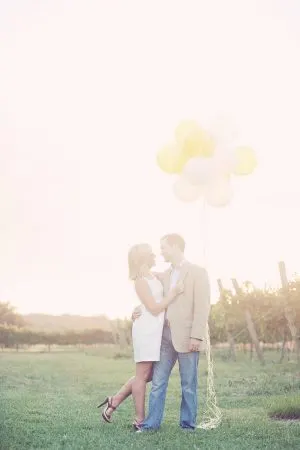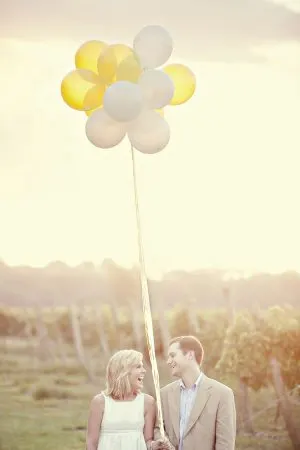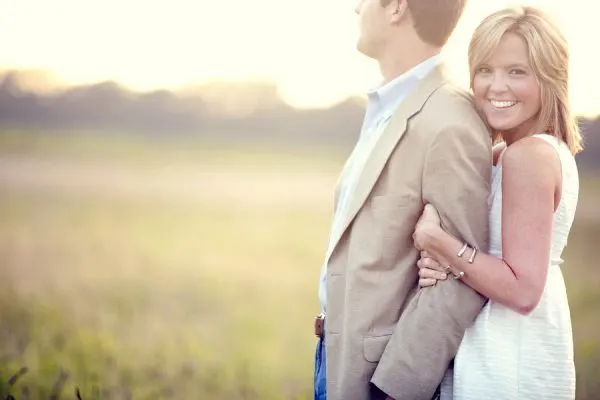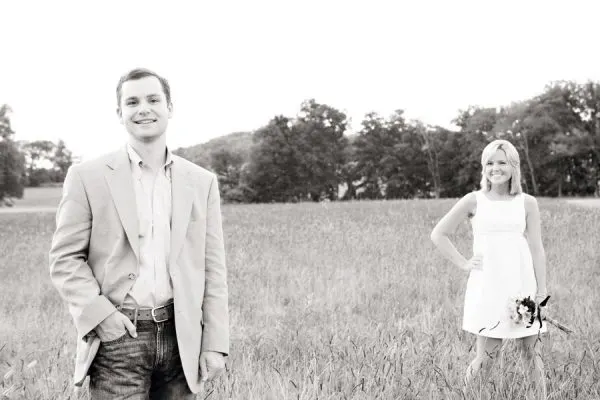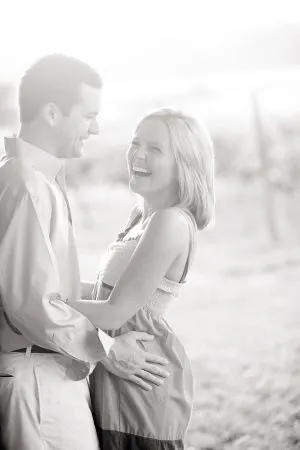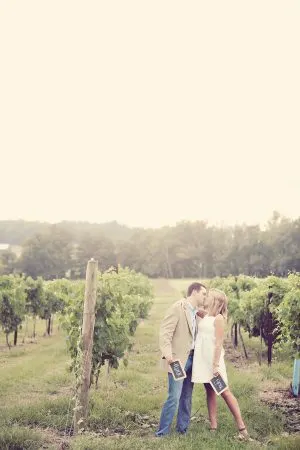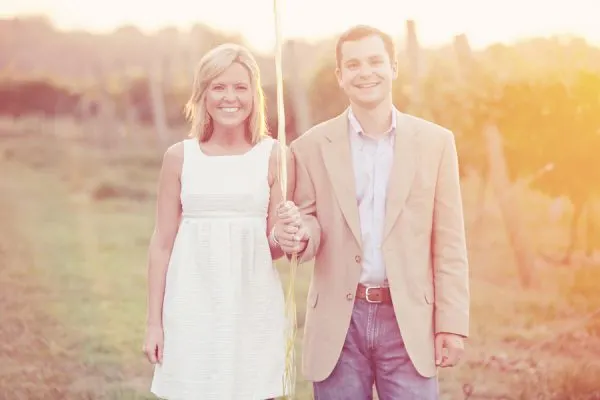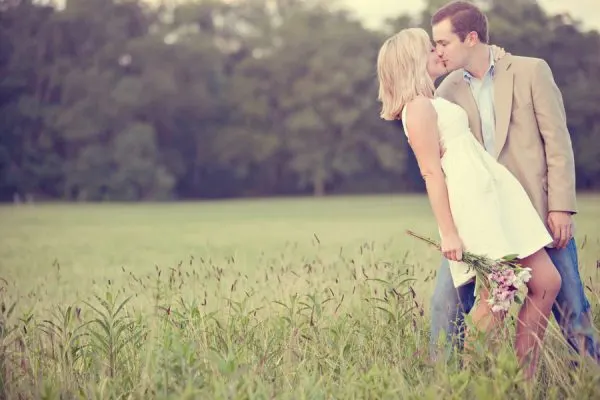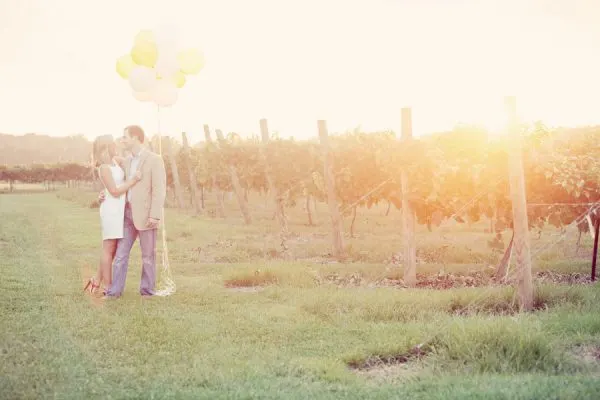 This is the kind of engagement shoot I love. It's real and full of personality without being overly styled and it's obvious how in love Natasha and Jeff are – her smile could light up a room! Plus, I'm still a believer that a few well-placed balloons never hurt a soul. Follow along with Natasha and Jeff's wedding planning at Elizabeth Anne Designs where Natasha is a contributing blogger, too. A big thanks to Chris and Adrienne for sharing!
{Photos by Chris and Adrienne Scott.}