New readers may not know that by day I work a pretty sweet gig at Boxcar Press, an internationally renowned letterpress print shop here in Syracuse, New York, which also includes our two letterpress stationery lines Bella Figura and Smock. A few weeks ago we hosted our first ever open studio event, which was essentially the coolest holiday party I've ever had the pleasure of attending. We invited the local public, media, clients, vendors, friends, family and anyone with an interest or passion for printing and the arts to come pay us a visit. In return, we had printing demonstrations, tours, giveaways, an excess of sweets and goodies from a local bake shop and loads of letterpress fun. I spent weeks coming up with ideas, coordinating every last detail and working to create an event that would fill our visitors with wonder and leave them blown away by the work that we do. The event did that and so much more.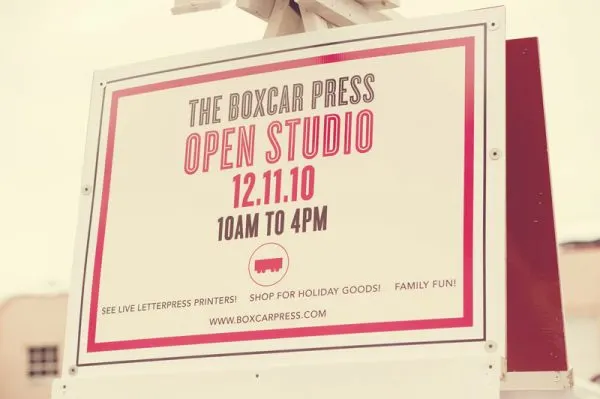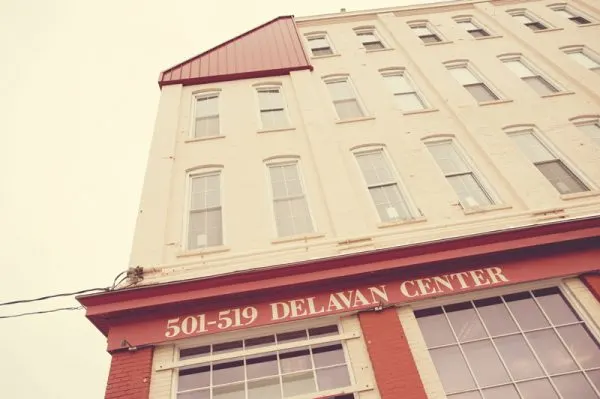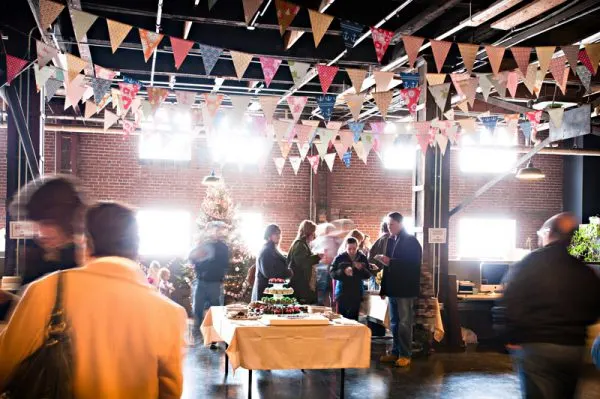 Boxcar is located in the Delavan Center, an old converted warehouse on the outskirts of downtown, Syracuse. Our space is raw, industrial and full of the warmth of history and a love for fine craftsmanship. We occupy 20,000 square feet that we recently renovated to accommodate our growing needs. This open studio was the first time we've opened the doors to the public and I was thrilled by the turn out – over 300 people came out to see us!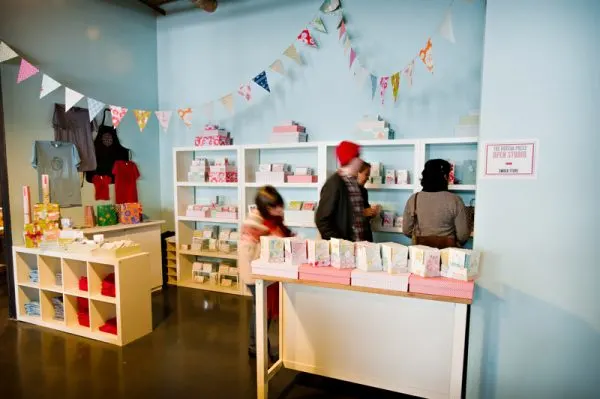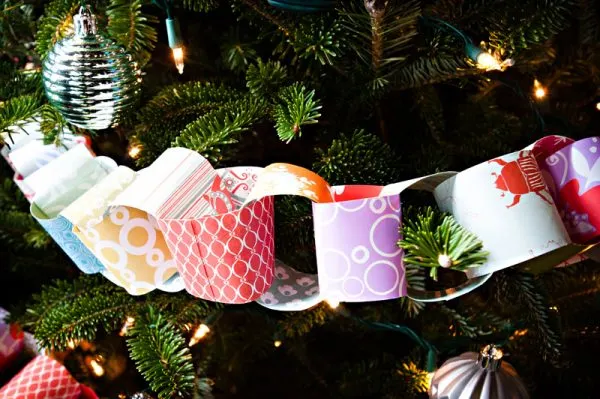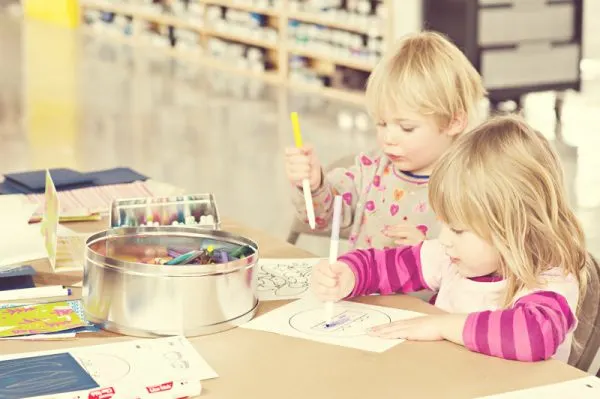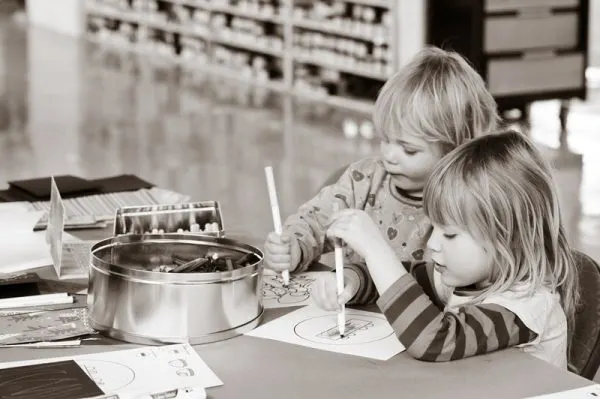 The industrial nature of our space is really what makes it so cool so I wanted to keep the decor limited. The only decor came from things we handcrafted from our Smock gift wraps (which are double-sided, brightly colored and absolutely fabulous in my very biased opinion) – we strung long strands of paper bunting from the cross beams in the center of our office and decked out our Christmas tree in paper chain garlands. For the first time ever we set up a little retail shop for the Smock Everyday collection and had a blast introducing local friends to our paper goods and stationery.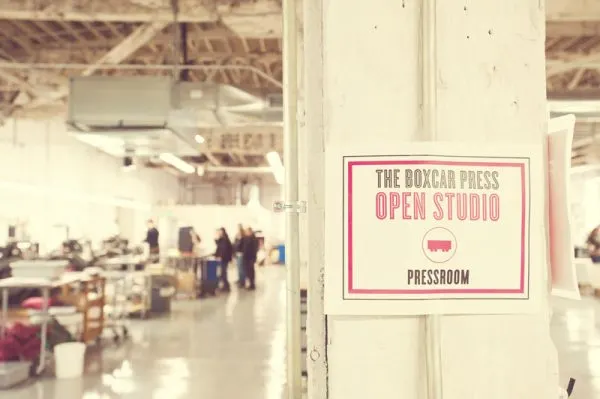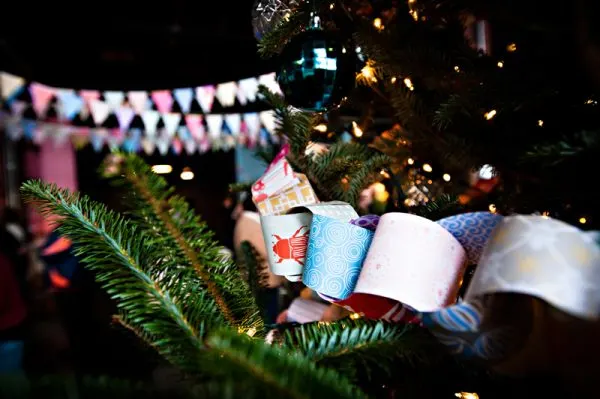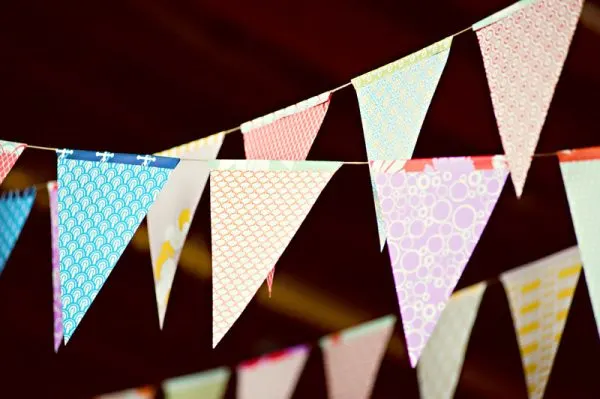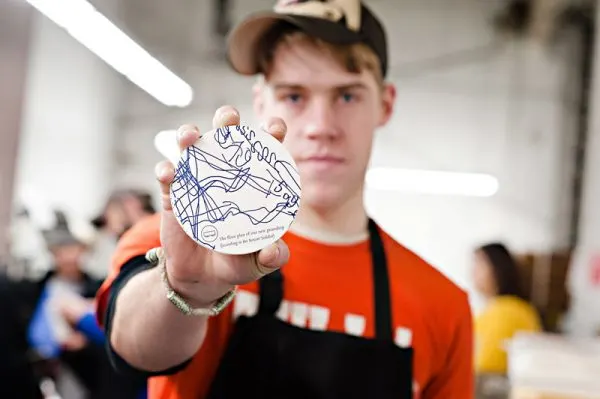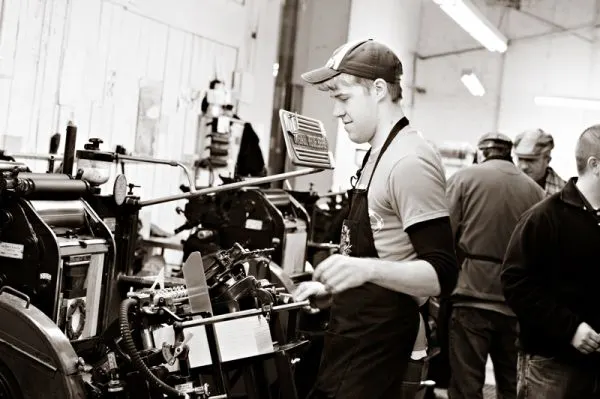 We had real live press operators printing away and each visitor left with a bundle of letterpress coasters. Our co-owners' son is a pretty prolific artist at four years old so I asked him to provide the artwork for our cool coaster design. He came up with the best little floor plan of our new print shop and I knew it was perfect. We also set up demos on one of our Vandercook presses, where we were able to let visitors pull their own prints. For kids we offered a selection of letterpress coloring book pages with hand illustrations created by Lindsy Aragona, one of our graphic designers. A big table covered in kraft paper with tins full of crayons and markers kept the little ones busy coloring and crafting all day long.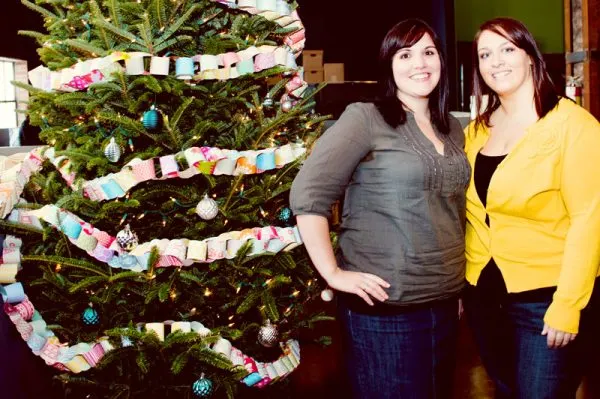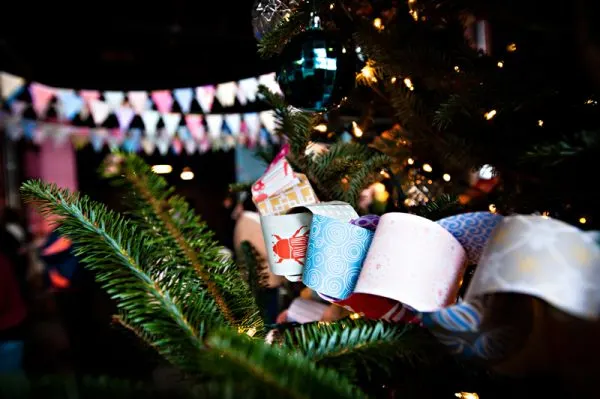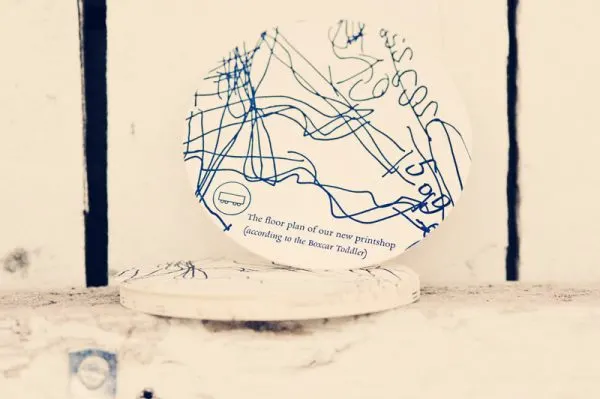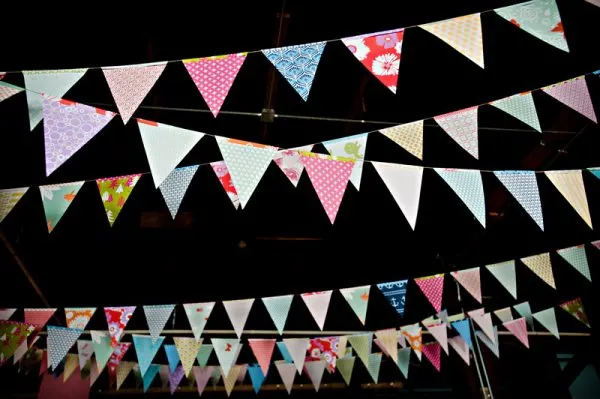 All in all, this day was simply amazing. Everything came together just as we had hoped and I can't wait to do it again in 2011! A huge thank you to friend and amazing wedding photographer Alice G. Patterson for spending the day with us and capturing these special moments and details. Next year, I hope some of you will come and check us out – we'd love to have you visit!
Vendors –
Baked goods: Sweet Endings Bakeshop
Photography: Alice G. Patterson
Decor: Smock
Coordination: Sweet Occasions Studio
{Photos by Alice G. Patterson.}