Hi! It's Jenny from Hank + Hunt again with a cute little favor that is more easy than DIY. Perfect for a crafty bride. Use these cute and simple little treats for a bridal shower or at the big event.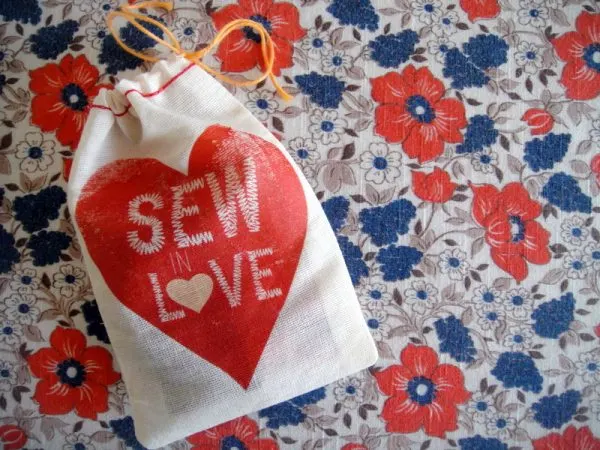 This DIY has a printable for you to iron on, and then it's just stuffing bags. Easy peasy.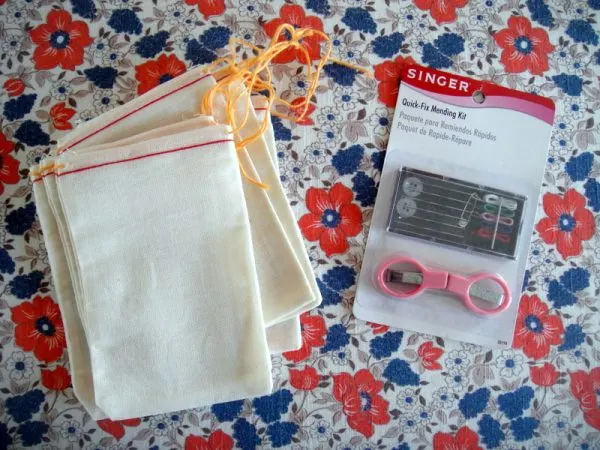 Supplies –
Mending kits (at all craft stores)
Muslin bags – 4×6
Scissors
Iron-on transfer paper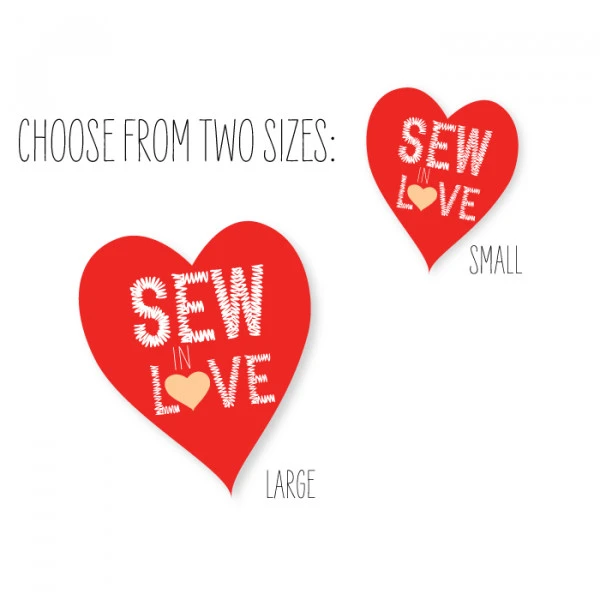 Pick a size, large or small, and print on transfer paper.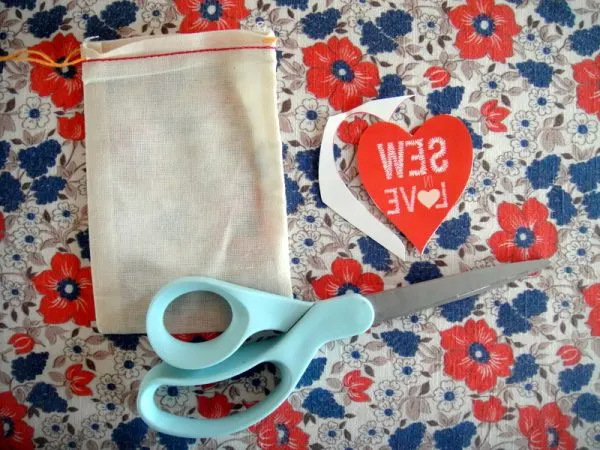 Cut out the hearts, staying close to the edge.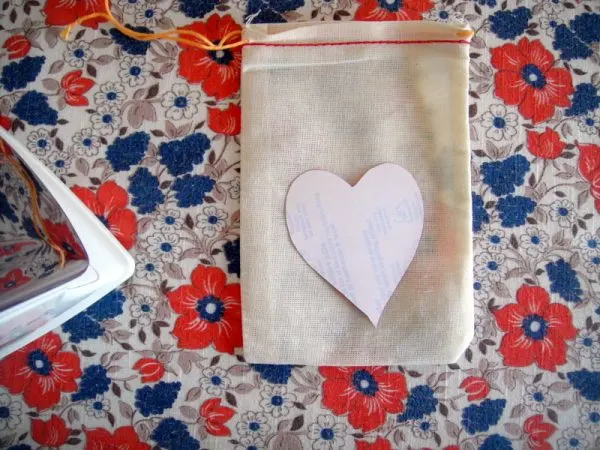 Iron the heart on the bag. Follow the instructions that come with the transfer paper. Helpful hints: Remember to use a thin fabric or pressing cloth (you don't want it to get on your iron.) Also, top your ironing board with a towel and press really hard as you iron. You can also iron a little less perfectly and get a vintage effect when some of the color pulls off. I really like this look and do it for most of my iron-ons.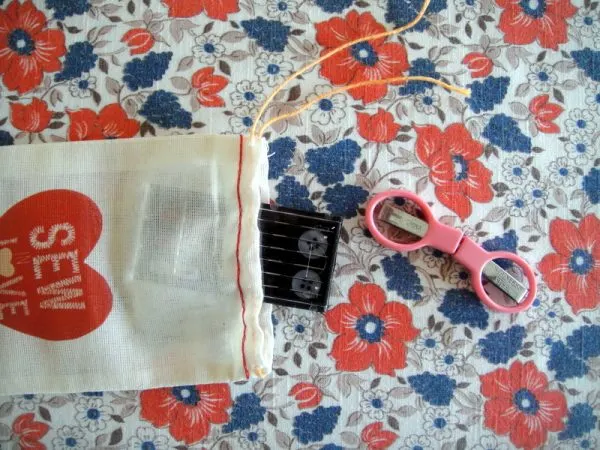 Stuff the bag with the mending kit. The mending kits are at any craft or yardage shop and only cost like $2 – $3 dollars. For a little more work, you could make your own.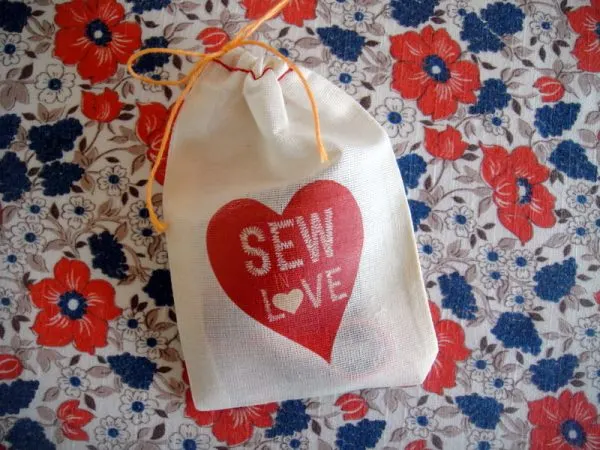 Tie in a bow, ready to go. Voila! Told ya it was easy! This turns out incredibly cute for how easy it is. I'm sure you could make a ton if you assemble a team of helpers. Enjoy!
Ready to get your craft on? Download your large and/or small Sew in Love printables and get at it!