Hey, friends! Chelsea here from Lovely Indeed, with a DIY project that you can use to jazz up your next round of Chinese take-out. It's easy and sweet, and you can make it for everyone from your sweetheart to your kiddos. Today, it's DIY felt fortune cookies.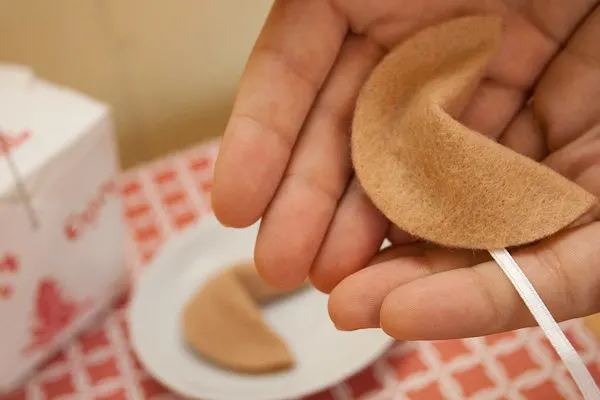 Supplies –
tan felt
scissors
glue
craft wire
narrow-width ribbon (1/8″ shown)
paper
pen
Start by cutting circles out of your felt, about 3 1/2″ in diameter. Cut lengths of craft wire to 3″ and glue one down in the center of each circle. Set aside to dry.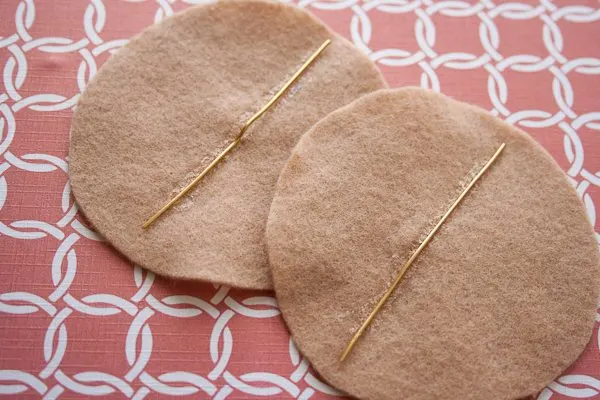 Cut a length of ribbon to 3 1/2″. Cut a strip of paper to approximately 3″ by 1/4″ and fold in half. Sandwich the ribbon between the folded paper and glue down. Write a fortune or a sweet message on the paper!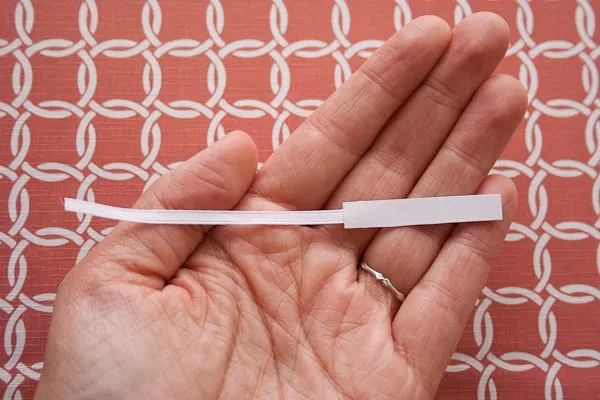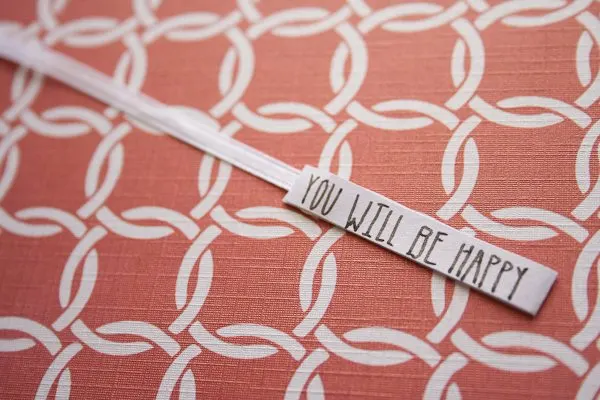 To assemble your cookie, place the fortune over the wire on your felt. Fold in half (like a taco!) so that the wire is hidden in the fold. Then, keeping the open edges together, bend the wire in half, away from the open edges so that a fortune cookie shape is created. You may need to arrange the felt a bit to get your ideal shape.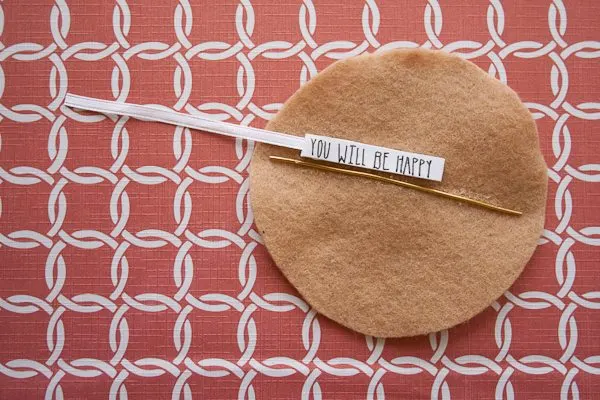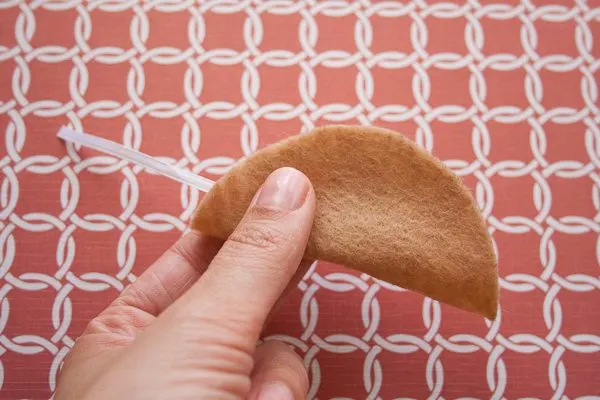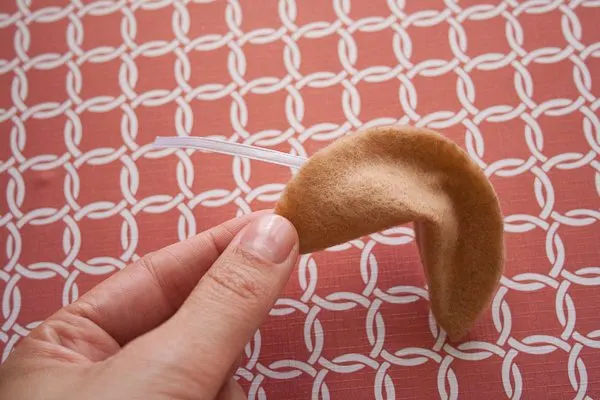 When you give your fortune cookies out, tell folks to just tug on the ribbon to find their fortune! You can use these over and over, and give them as gifts, party favors, or just let them spice up your take-out. Have a ball and good luck! xoxo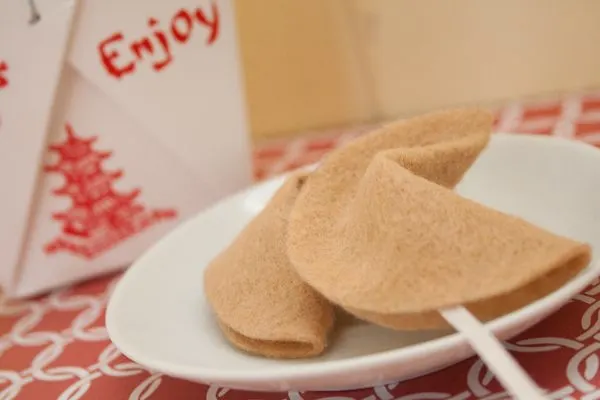 {Photos by Lovely Indeed for The Sweetest Occasion.}