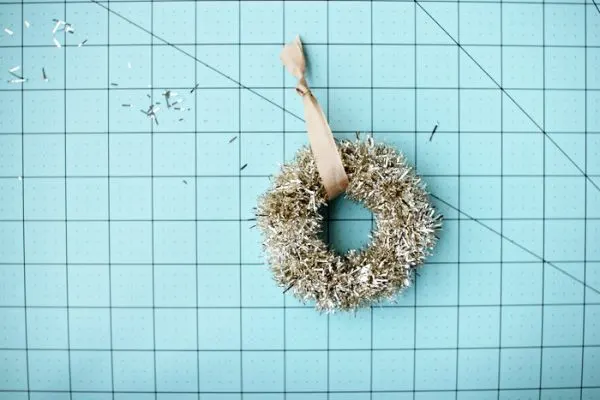 Hi! It's Jenny here from Hank + Hunt. I have a super simple wreath ornament DIY for you today! This little lovely will be so pretty on a package or hanging on a tree.
Supplies –
First you will need to press a Glue Dot into the inside of the lid.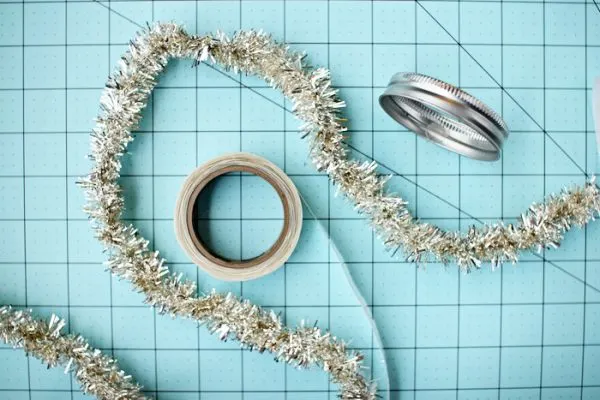 Press the tinsel into the dot. Start wrapping around the lid's edges, going through the center hole.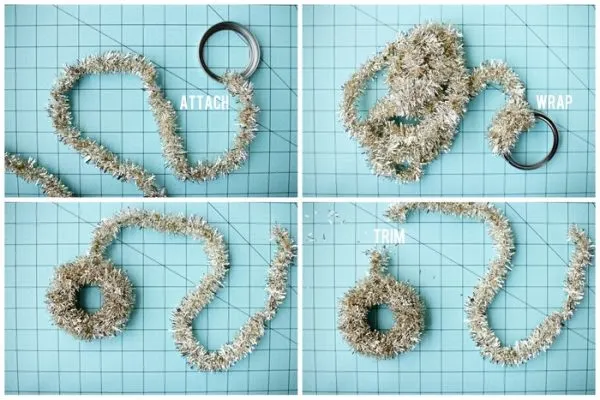 Once you have made it all the way around the lid, trim the edge about 1″ from the wreath and tuck under inside the lid. Adhere into place with a Glue Dot.You could also do this with hot glue, but the Glue Dot is super easy and even kids can do this by themselves.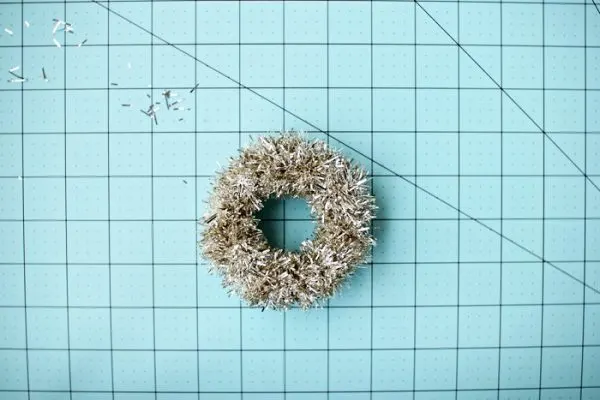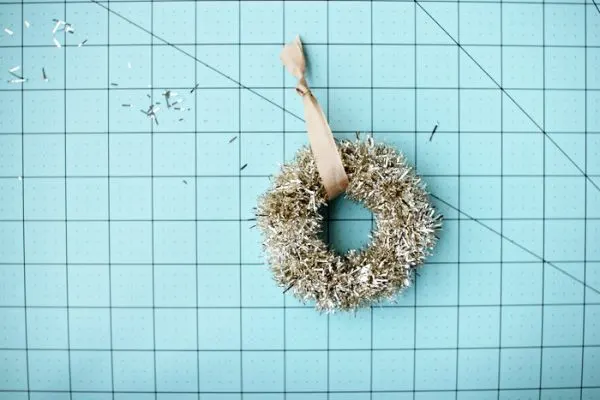 Cut a piece of ribbon to hang and voila! It takes about 2 minutes start to finish and you would never guess these are from old mason jar lids. Enjoy!
{Photos by Hank + Hunt for The Sweetest Occasion.}