Just in time for all of our freshly engaged readers, sponsor Wedding.com has kicked off the new year with brand new tools to help plan your wedding! They've completed revamped their wedding website templates, wedding checklist and wedding budget to make it easier than ever to plan your wedding. They also unveiled an all-new wedding forum, so you can chat with other couples and share ideas, inspiration and tips while planning your wedding.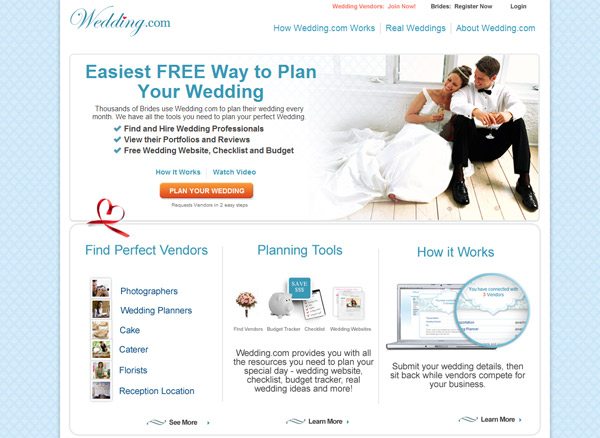 Based in Orange County, California, Wedding.com helps make the wedding planning process enjoyable by connecting you with local vendors. You can detail exactly the services you want, then vendors can review your profile and connect with you to chat more about your wedding day plans, streamlining the process of finding the perfect vendors to team up with for your celebration.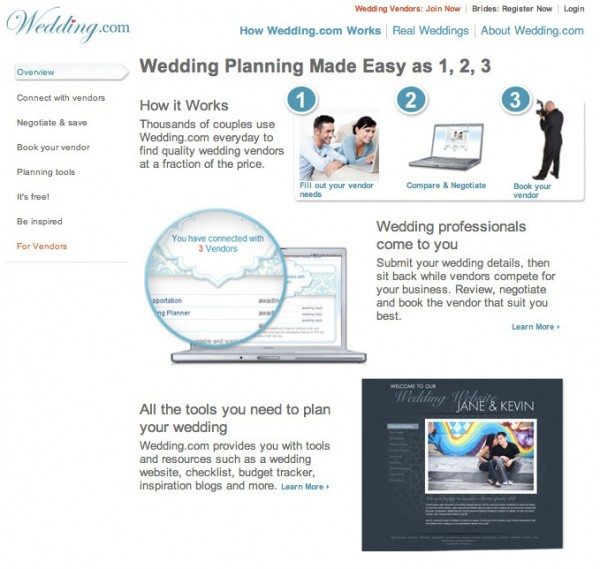 With a rapidly growing online community, Wedding.com's sleek new design makes the site super easy to navigate – and signing up is free! Whether you're a wedding photographer, wedding caterer, wedding florist, wedding videographer, or you're on the hunt for the perfect vendors to make your wedding day come to life, skip th headache and check out Wedding.com to start planning your wedding stress-free!
This post was sponsored by Wedding.com. Read more about our editorial policies.