Today's DIY resulted from all the things I have been obsessing about lately – geometric shapes, metallic finishes, leather and twine! You know what they say – diamonds are a girl's best friend! Today we're making leather necklace favors for your next girl's night out! For a little double duty action, just wrap them around each napkin as a napkin ring, string bunting and (bonus!) your best pals will have a little token to take home.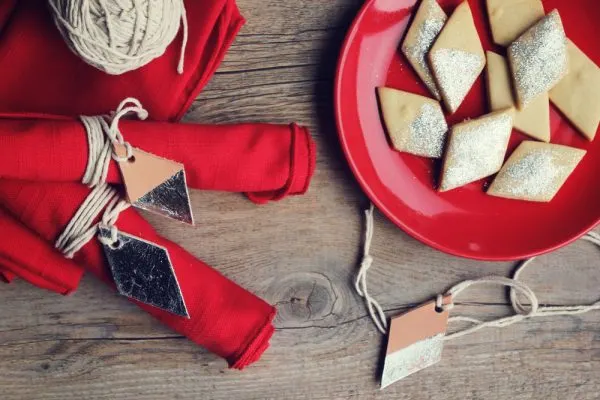 Supplies –
First up, cut a diamond or parallelogram out of the strip by cutting it at an angle. I used a cookie cutter to estimate, you could also easily cut out a paper template.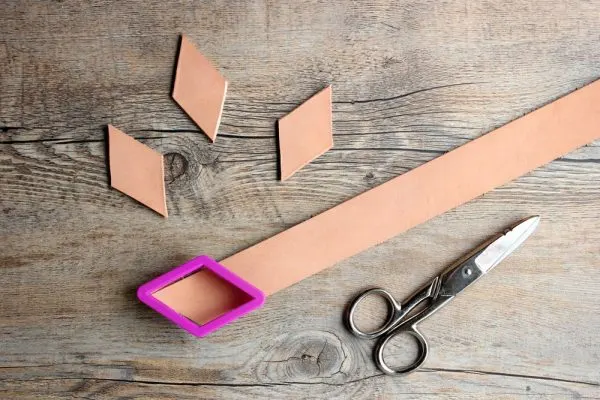 Follow the directions on the transfer adhesive. Paint a light, even coat on the diamonds where you want to foil. Let dry about 15 minutes, until tacky but not wet. Place the dull side down on each section and rub with a bone folder or your fingernail in a pinch. Be sure to smooth all over. Peel up and repeat. That's the fun part! Seriously, you will want to put it on everything, it looks amazing in person.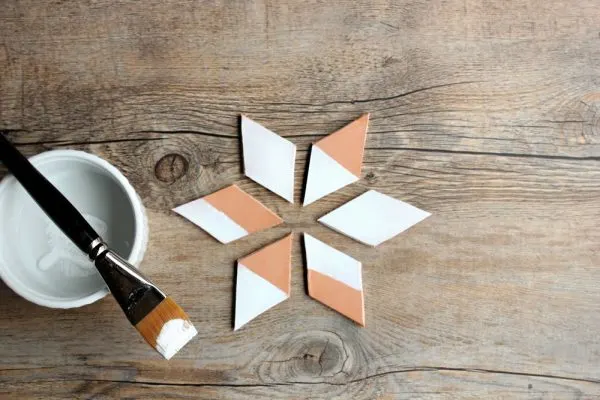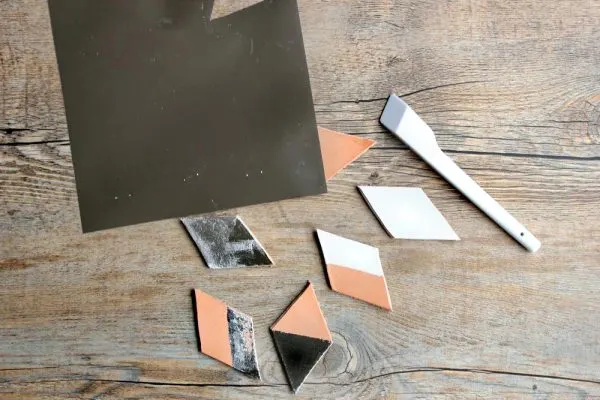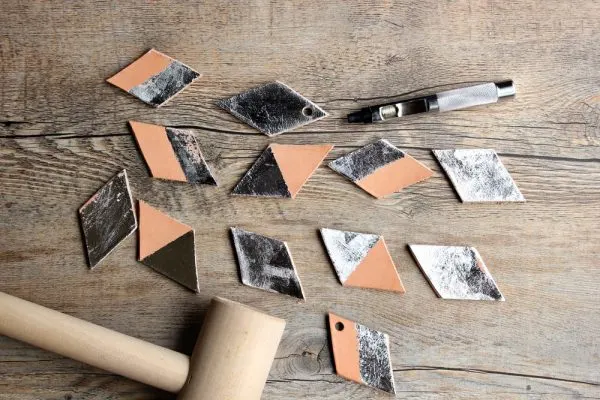 Once you have foiled everything, use your hole punch to make holes at the top of each diamond. Be sure to use a cutting mat underneath! Cut lengths of twine about 30″ long. Tie on by inserting the folding center of the twine and pulling through. Tie off end and repeat for remaining favors.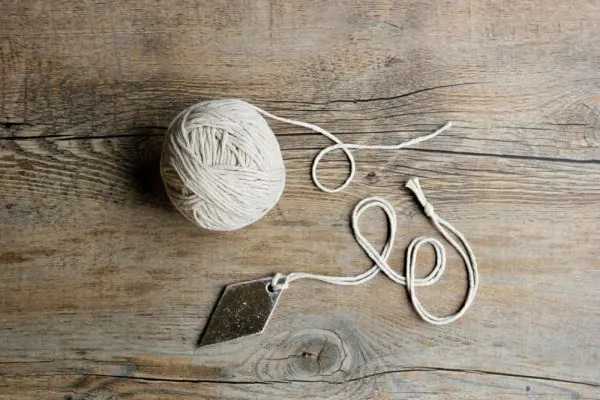 Of course, I had to make this as garland. Tie your first piece on the right and tie each piece from the left.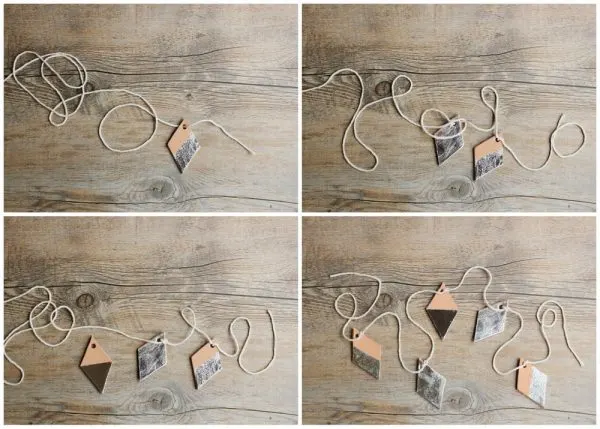 I made cookies to match, cut with my cookie cutter and topped with edible glitter. After baking, brush each cookie very lightly with water and sprinkle with glitter. I rubbed it around lightly with my finger, a little goes a long way.
I love these. LOVE them. I just made a bunch of these necklaces/napkin rings/favors for fun and some lucky gals will be getting some snail mail from me! Heck, I am even going to foil a bracelet or four. I might be obsessed. That's okay, now you will be, too.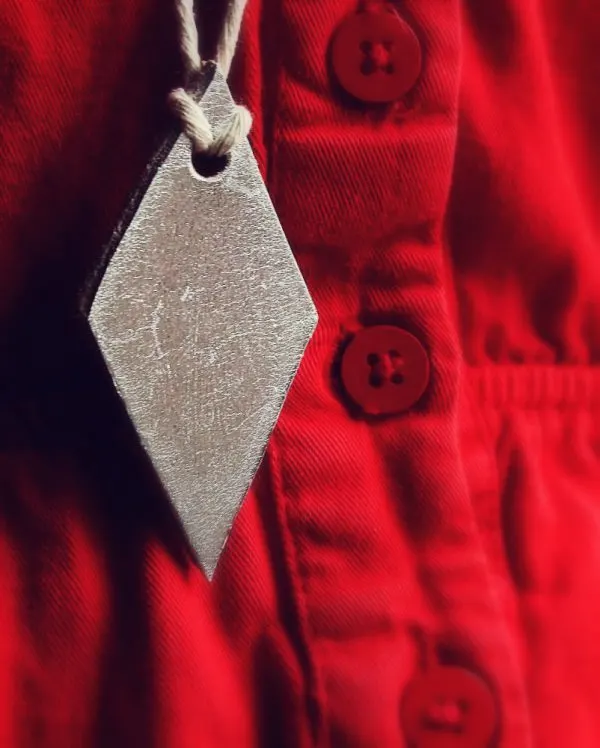 {Photos by Hank & Hunt for The Sweetest Occasion.}