I have a favorite cake decorating shop here in Seattle that is jam packed with all sorts of goodies, but this weekend, when I popped next door to the bead shop, I found little metal pennant flags. These are some sort of gold metal and are used as tags in jewelry making, but of course I have to make everything into garland. At $1.25 a piece, they make a cheap and peppy but oh-so chic little cake bunting.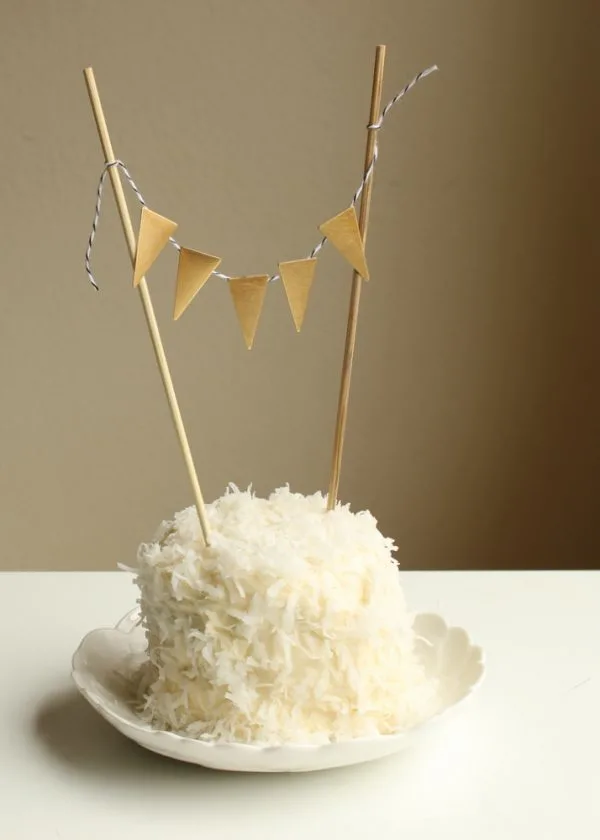 Supplies –
die cut metal jewelry tags (I got mine here)
mini Glue Dots
twine
bamboo skewers
scissors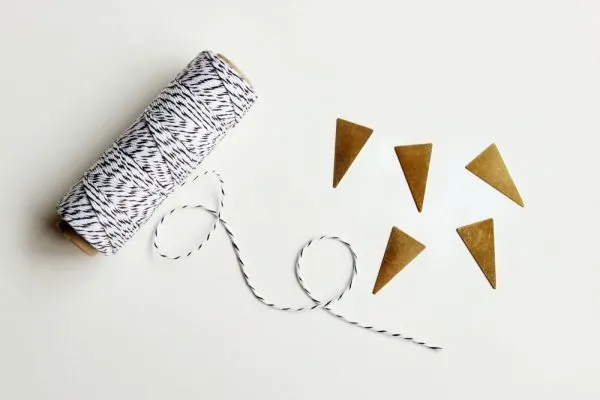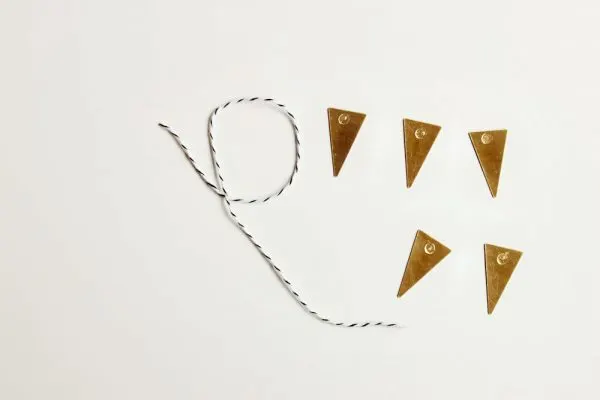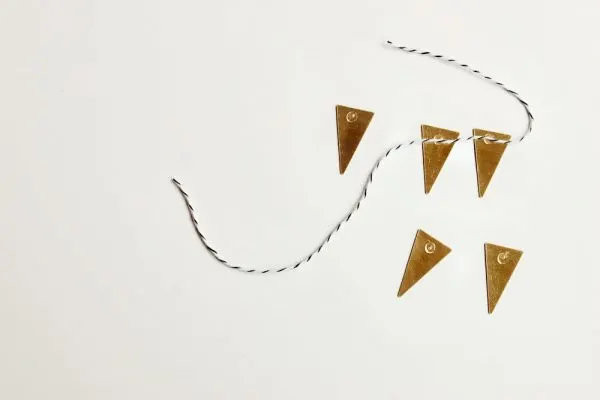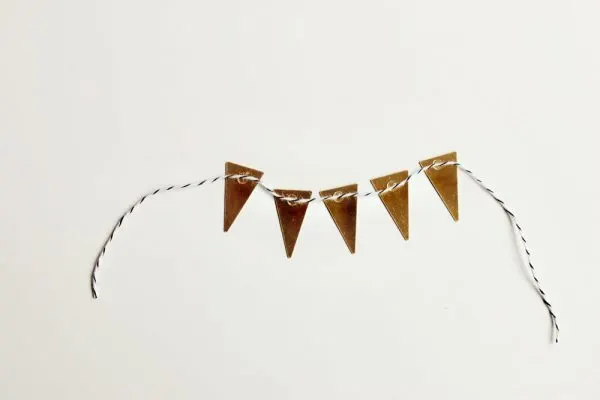 Cut a piece of twine about 5 to 7″ long. Take metal pieces and flip over, the front side has a more rounded edge from the die cutting process, but it doesn't really matter. Place a mini Glue Dot on the top center of each flag. Press twine into dot. Flip. Tie each end to a bamboo skewer.
Insert into cake and enjoy. Another cool thing? You can easily write on the tags with dry erase markers, I was one flag short of "HOORAY". Next time! Reuse these again and again, switch out the twine to match your fete. The dots rub right off, but hold tight while in use. Keep these flags in your party kit and have an instant bunting whenever you need it. So fun!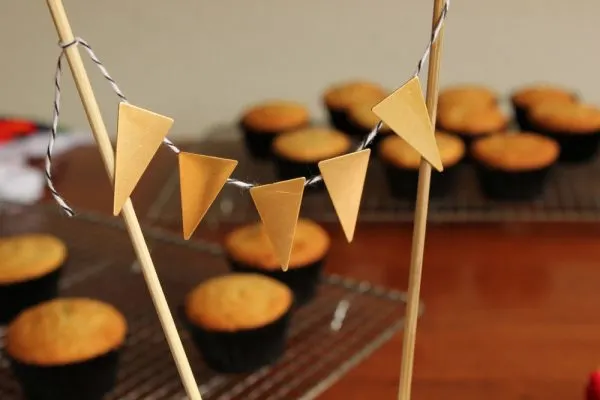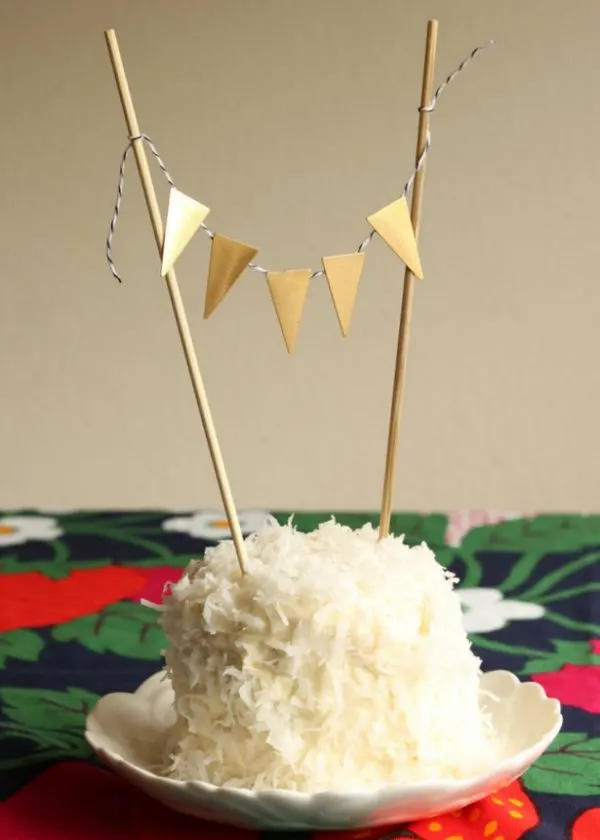 {Photos by Hank & Hunt for The Sweetest Occasion.}