It's Spring, and I love it! And if you're hosting any Spring-type festivities, I've got the perfect little garland to dress up your doings. A floating pompom garland!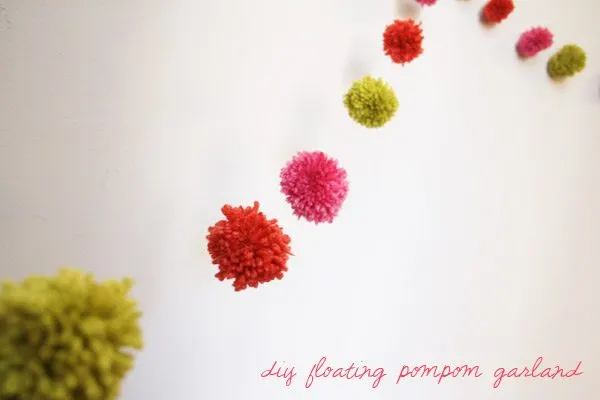 Supplies –
a few skeins of yarn in different Spring colors
scissors
needle
clear thread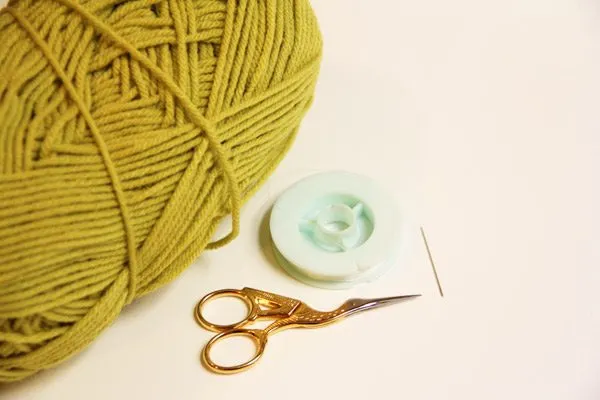 Wrap yarn around two fingers until it's your desired thickness. Snip the end of the yarn. Slide the loops off of your fingers and tie a length of yarn around the center of the loops. Snip through all of the loops on either side of the knotted piece of yarn.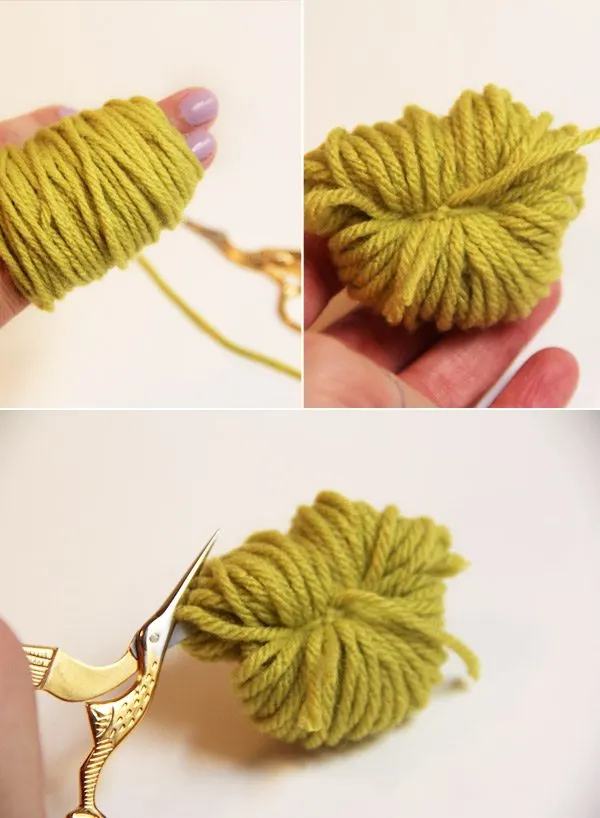 Don't worry if your pompom looks a little crazy at first – just trim the tips until it's nice and round!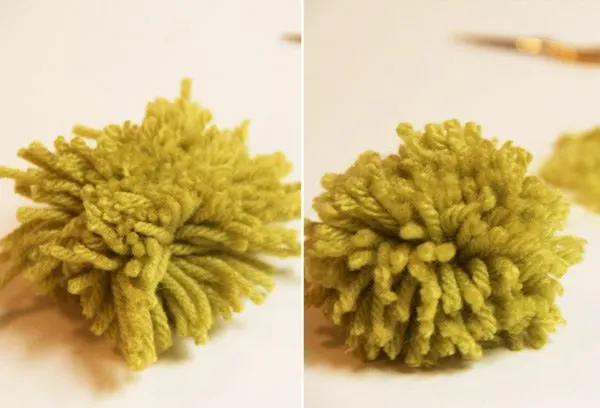 Once you have a few pompoms of each color, thread your needle with the clear thread. One by one, add the pompoms to the thread by inserting the needle directly through their center. If needed, keep the pompoms in place on the thread by tying double or triple knots on either side of each pompom.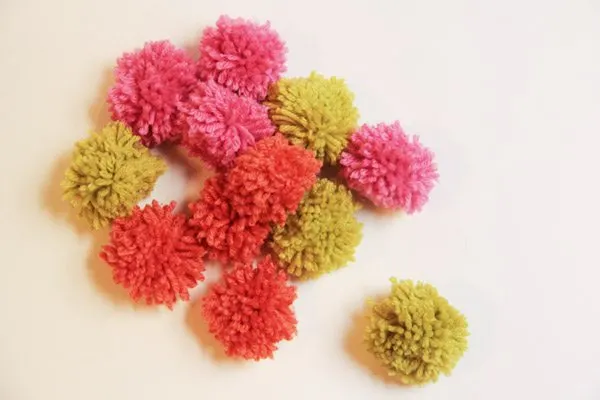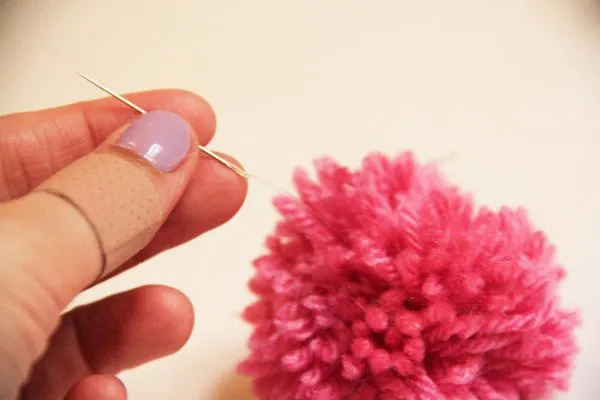 Hang your garland and celebrate Spring! xoxo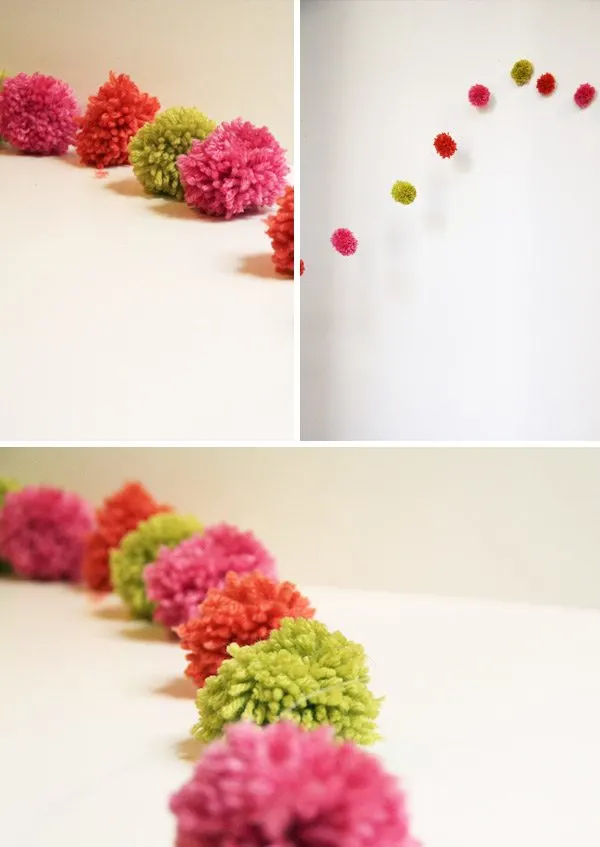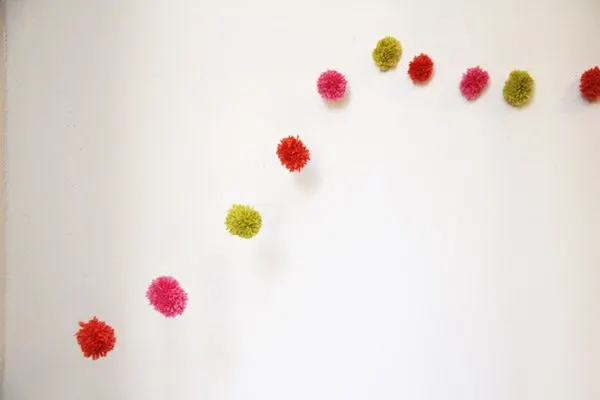 {Photos by Lovely Indeed for The Sweetest Occasion.}