Today's DIY post was submitted by Amy of This Heart of Mine, a blog about life and family featuring loads of recipes, DIY ideas and lots of pretty. Be sure to check it out! Today she's sharing the prettiest rainbow cake bunting. You know how we love some pretty cake bunting around here. Thanks so much for sharing, Amy!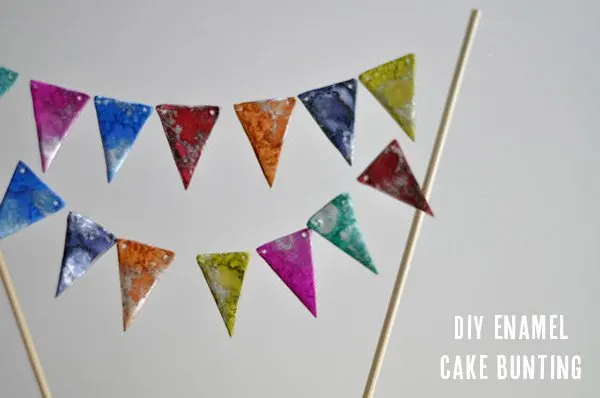 Supplies –
polymer clay (available from any craft store)
clay roller or small rolling pin
craft knife
awl
baking sheet
alcohol inks (like these from Ranger)
bamboo skewers
string or twine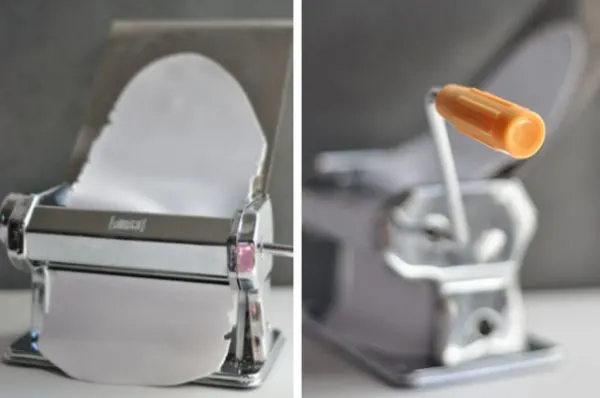 Roll your clay out so it's nice and even. Then, using a craft knife, cut it into triangle shapes to your desired size. You could use a template for this or just cut them freehand so they're all roughly the same size and shape. Using an awl, create two small holes on either side of the top of each triangle flag.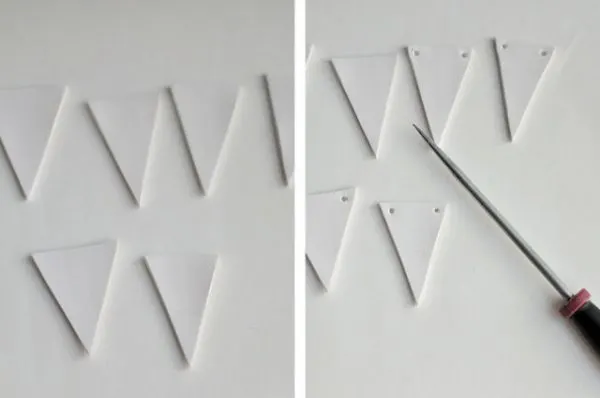 Review the clay manufacturer's instructions and bake your flags accordingly. Then it's time to play with color! When they are cured and cooled, it's time to start painting. I used brightly colored alcohol inks (by Ranger) to color the white clay. I added a little silver ink to add character.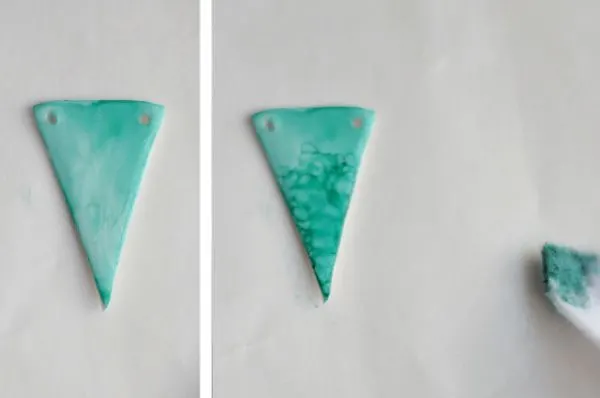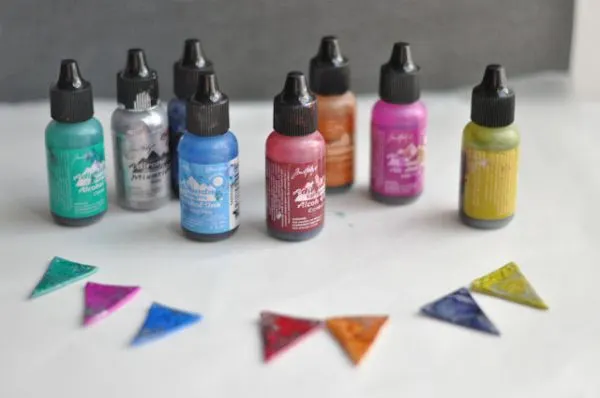 When the paint has dried, string the bunting together using twine, string or fishing line. Tie either end to a bamboo skewer and top your cake! It's that easy and so pretty.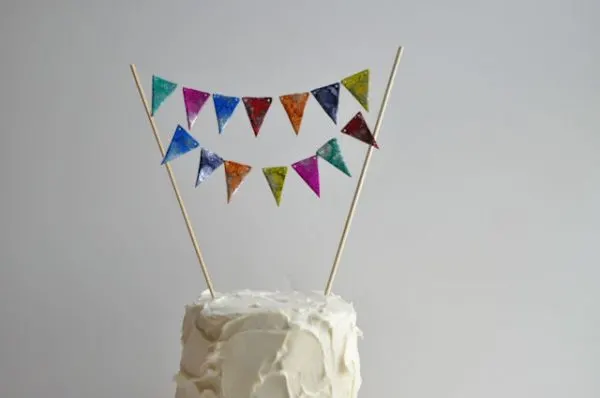 {Photos by This Heart of Mine for The Sweetest Occasion.}