Mother's Day is this weekend, and I'm so excited to celebrate all of the wonderful moms in my life! If you're looking for a last-minute Mother's Day gift, this handmade watercolor card might be just the thing.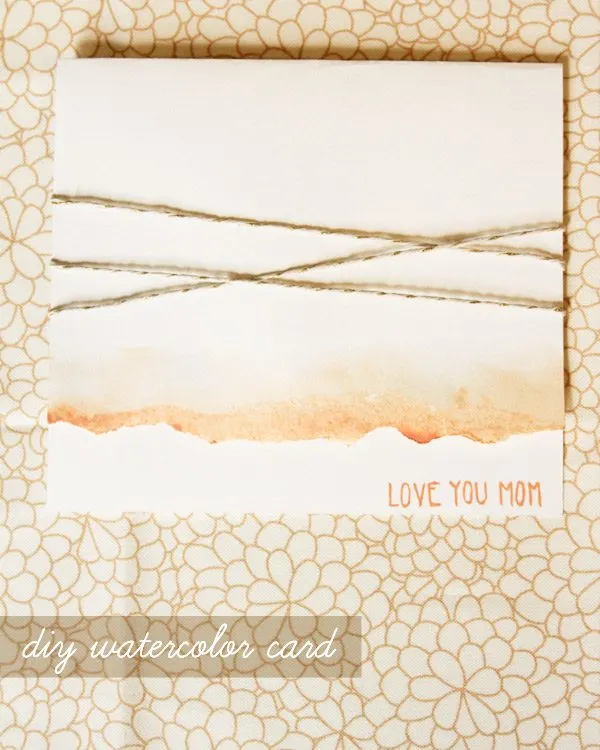 Supplies –
watercolor paint
paintbrushes
watercolor paper
scissors
ruler
pencil
First, measure and cut a card from the watercolor paper, any size or shape you like. Fold it in half and smooth the folded edge. Then, on the front flap, tear away the bottom edge of the card so that there is a rough, unfinished edge.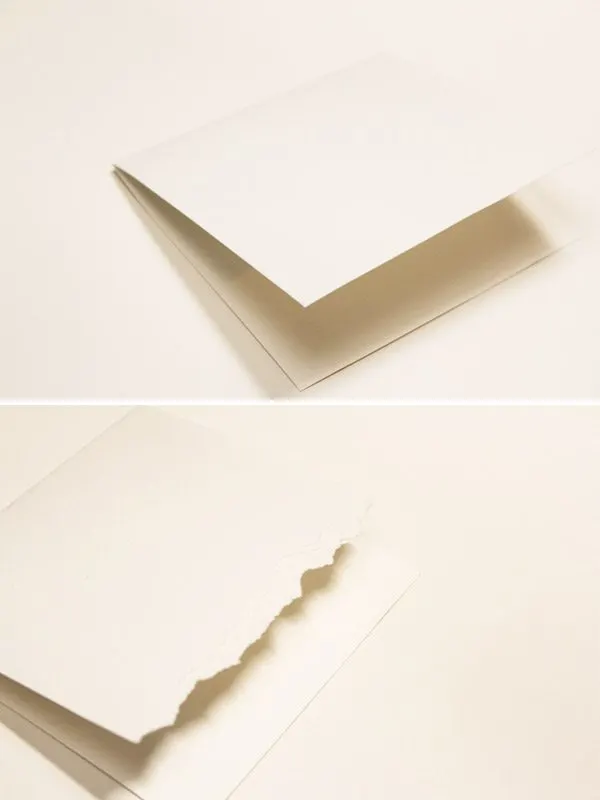 Dip the rough edge in about an inch of water, thoroughly flooding it. Using a paintbrush, swipe on a generous amount of paint on the very edge of the card. Tip the card this way and that until the paint spreads and takes the shape you'd like. Then, lay it flat to dry. Once it's mostly dry, if the paper is a bit wrinkled, let it sit under a heavy book to flatten it.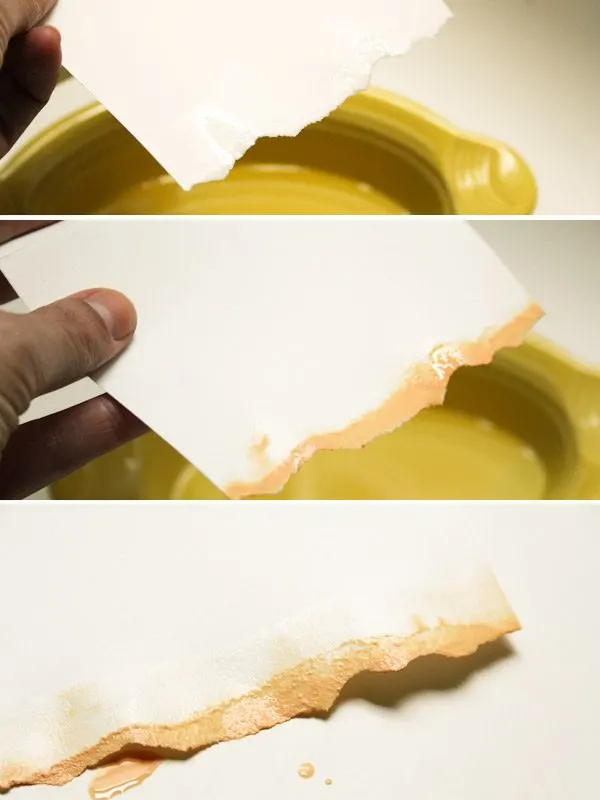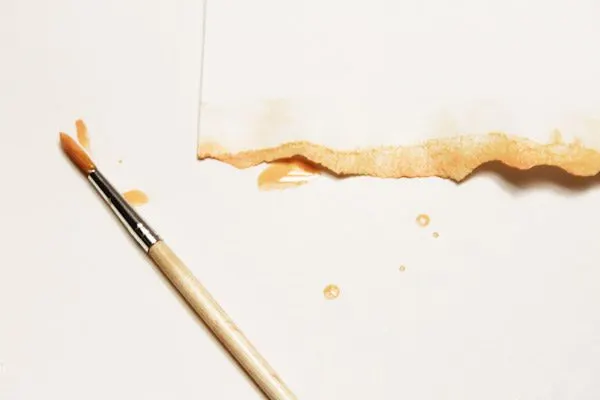 Finally, using a thin, dry paintbrush, paint a message on the inside of the back flap so that it peeks out from under the watercolor wash. Let the card dry thoroughly and write a sweet note inside for your mom! Happy Mother's Day to all of you amazing, wonderful, beautiful moms! xoxo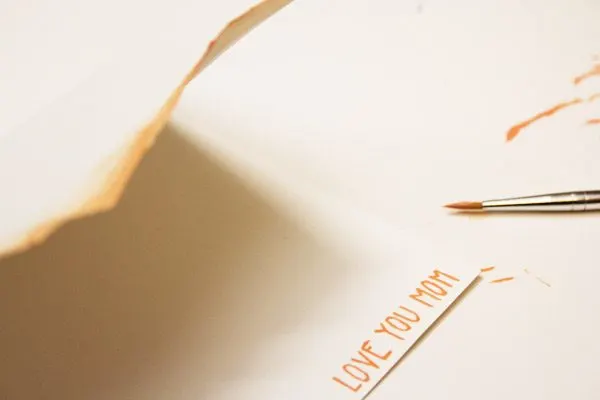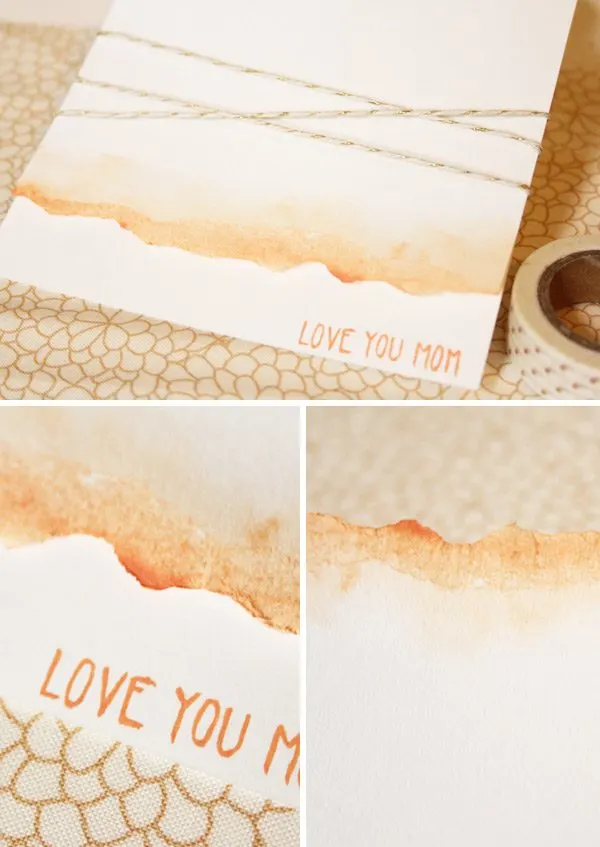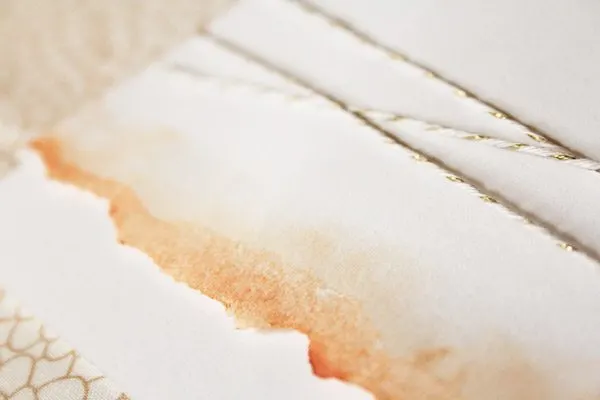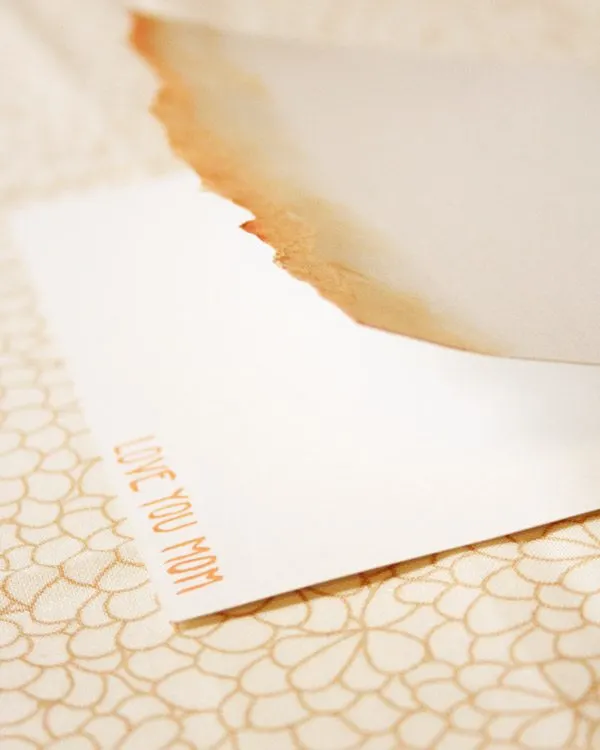 {Photos by Lovely Indeed for The Sweetest Occasion.}