This post was sponsored by Perfect Circle™ Jewelry Insurance by Jewelers Mutual. Thank you for supporting the sponsors that so generously help keep The Sweetest Occasion rockin'!
As an avid travel buff, packing has become a finely honed skill that I've developed over the years. Whether it be for business, a cross-Atlantic adventure, or an impromptu road trip, my days of lugging excessively large and heavy suitcases are over. Today, I'm excited to share 10 packing tips with those of you planning honeymoons and summer vacations, in partnership with Perfect Circle™ Jewelry Insurance by Jewelers Mutual Insurance Company.
Perfect Circle™ Jewelry Insurance is a product of Jewelers Mutual that provides worldwide protection for your most cherished gems and baubles including loss, damage, theft, and mysterious disappearance. From your engagement ring to the diamond studs you inherited from your grandmother, the nearly 100-year-old company is passionate about protecting the items most precious to you. Their professional customer care representatives work with you to provide your valuable jewelry the care and protection they warrant both at home and while traveling anywhere in the world.
So let's get packing, shall we? Here are my 10 tips for packing for your next vacation!
Limit your shoes (because they are bulky and heavy) to just a few pairs. You'll want a great pair of heels, a pair of flats, sandals for the beach or shoes for walking if you're going to be somewhere where you're doing a lot of sightseeing. My general rule of thumb is four pairs maximum, including the pair I wear on the plane, less for shorter trips.
When it comes to jewelry and valuables, limit what you bring. Pack your favorite everyday pieces that go with everything and a couple of fancier things for dinners out.
Choose a color palette! This is my favorite trick for overseas trips. Maybe you love black, turquoise, pink and white for instance. Select all of your outfits to work within that color palette so you can easily mix and match staple wardrobe pieces, accessories and shoes to help cut down the number of individual items you need to bring along.
Never leave your valuables or jewelry unattended and never pack them in a checked bag! Wear them onto the plane or tuck them in a jewelry bag in your carry-on so you can keep on an eye on them at all times. And remember to never leave your carry-on sitting alone while you're at the gate!
Stash a toothbrush, deodorant and a fresh set of undergarments in your carry-on so in the event your luggage is temporarily misplaced you'll be able to freshen up while you wait for it to arrive.
Make a list of all jewelry and valuables you bring with you and make a couple of copies, one you'll leave at home. For rings, gems and more expensive pieces, consider taking photos of your jewelry to reference later in the event of an insurance claim.
Another way to cut down on bulk is to bring just the essentials when it comes to toiletries and makeup. For shorter trips, I always pick up travel-size samples of my favorite shampoo, conditioner and body wash so they take up less room in my bag. (Bonus: This will also make your bag a lot lighter!)
Educate yourself on your airline's baggage fees, weight limits and overage fees. 50Lbs is the standard weight limit to avoid an overage fee. As a general rule of thumb, I like to leave for a trip with my bag weighing no more than 35lbs so I have some room to bring bag a few pretty new things!
Roll it up! You've probably heard this before, but it's really true. Rolling your clothes and then placing them in your suitcase really does save room and depending on the fabric it can help prevent as many wrinkles, too.
Make sure to bring along a cross-body bag with a zipper closure for traveling in larger cities. Places like Rome are known for pick-pocketers and this well help ensure that your bag is secure to your body and that it's not easy make it harder for someone to reach inside and make off with your passport or other valuables.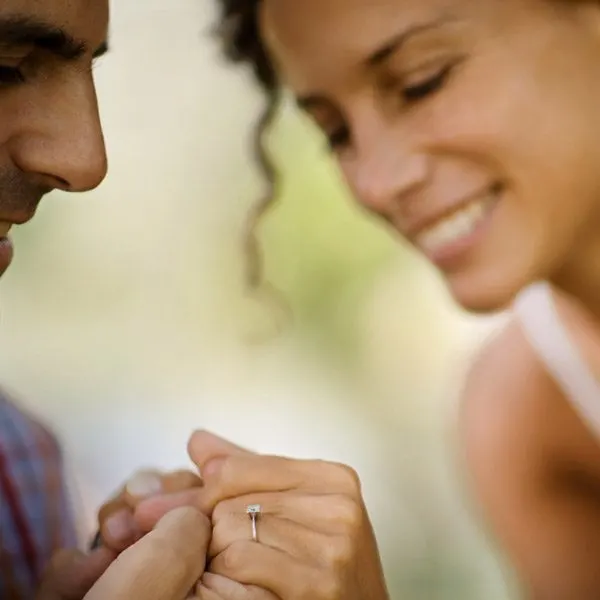 So there you have it! My 10 tips for packing for your next vacation adventure. Do you have any packing tricks of the trade? I'd love to hear to them!
This post was sponsored by Perfect Circle™ Jewelry Insurance by Jewelers Mutual. Read more about our editorial policies.
{Photos provided by Perfect Circle™ Jewelry Insurance by Jewelers Mutual.}