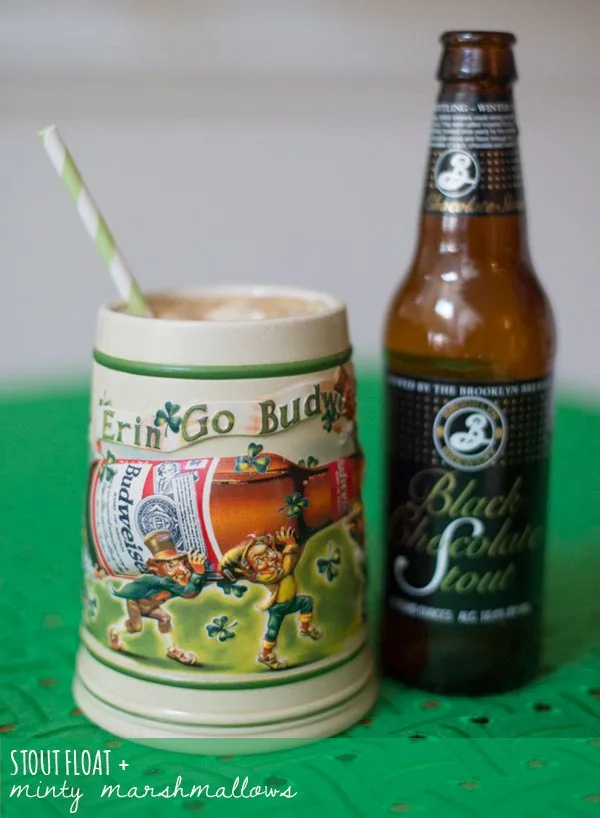 After a literal whirlwind of a trip to New York yesterday, I could seriously go for one of these stout floats! A playful twist on the classic root beer float that makes the most of the St. Patrick's Day spirit, you really can't go wrong. (Um, especially if you have an awesome St. Patrick's Day beer stein to go along with the fun!) Once again created by our cocktail dream team of Andrea Harper of Gray Harper Event Maker, Jade of Jade + Matthew Take Pictures and Samantha Huba, treat yourself or surprise your guests this weekend with a decadent stout beer float and little minty marshmallows!
Your favorite stout beer (we recommend Brooklyn's Chocolate Stout, Young's Chocolate Stout, or Left Hand's Milk Stout)
Ice cream (coffee or vanilla are best!)
Whipped cream
Just as simple to make as the more traditional root beer float, simply pour beer into a stein or frosted mug, scoop ice cream, top with whipped cream. Enjoy!

Nonstick cooking spray (you may need the whole can – spray your hands, knife, cutting board, everything.)
3 (1/4-ounce) packages unflavored gelatin
1/2 cup cold water
2 cups granulated sugar
2/3 cup light corn syrup
1/4 teaspoon coarse salt
1/4 teaspoon pure peppermint extract
Green food coloring for St. Patrick's Day
Confectioners' sugar, sifted (for coating)
1. Lightly spray a 9-by-9-inch baking pan with cooking spray. Line pan with plastic wrap, leaving a 2-inch overhang on all sides; set aside.
2. In the bowl of an electric mixer fitted with the whisk attachment, sprinkle gelatin over 1/2 cup cold water; let stand for 10 minutes.
3. In a medium saucepan, combine sugar, corn syrup, and 1/4 cup water. Place saucepan over medium-high heat and bring to a boil; boil rapidly for 1 minute. Remove from heat, and, with the mixer on high, slowly pour the boiling syrup down the side of the mixer bowl into gelatin mixture. Add salt and continue mixing for 12 minutes.
4. Add peppermint extract and green food coloring if you choose, mix until well combined.
5. Spray a rubber spatula or your hands with cooking spray. Spread gelatin mixture evenly into pan using prepared spatula or your hands. Spray a sheet of plastic wrap with cooking spray and place, spray side down, on top of marshmallows. Let stand for 2 hours.
6. Carefully remove marshmallows from pan. Remove all plastic wrap and discard. Cut marshmallows into 2-inch squares using a sprayed a sharp knife. Place confectioners' sugar in a large bowl. Working in batches, add marshmallows to bowl and toss to coat. Marshmallows can be stored in an airtight container up to 3 days.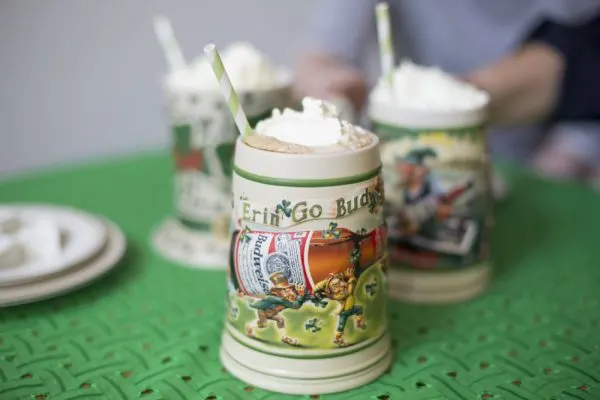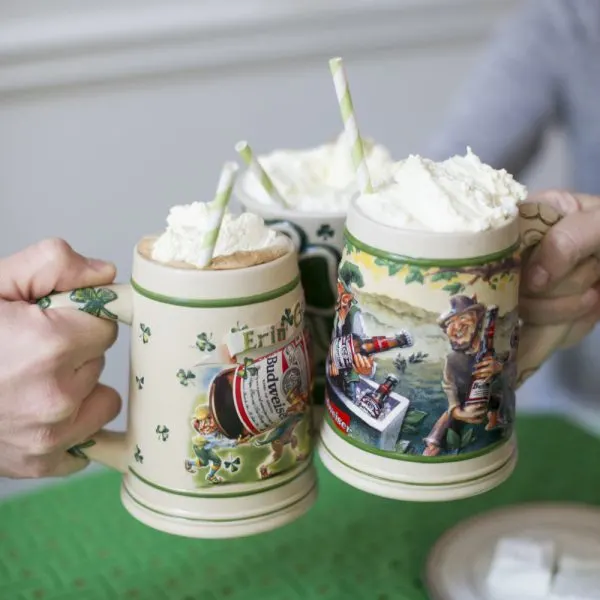 [Cocktail recipe + styling by Gray Harper Event Maker | Panna cotta recipe by Samantha Huba | Photos by Jade + Matthew Take Pictures.]