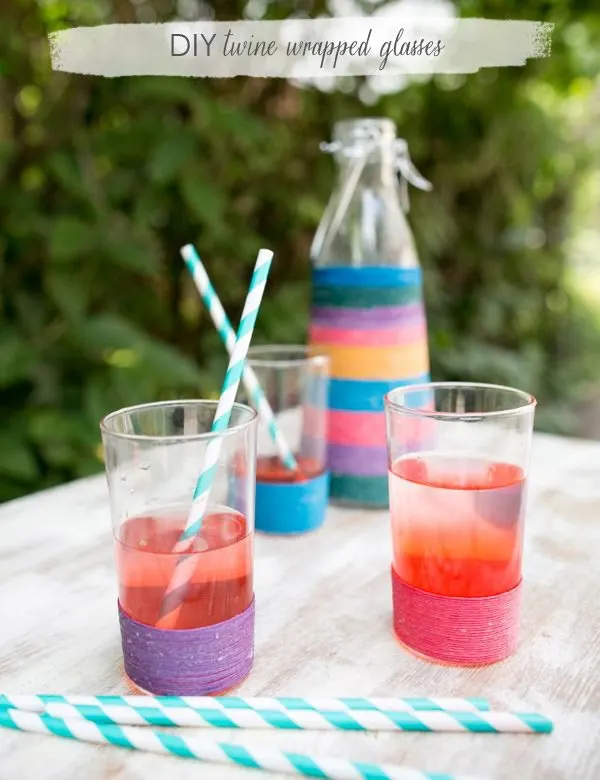 One of the best things about summer is eating dinner al fresco. Being outside when the temperature cools off and the sun starts to set is the best way to end the day! That love of outdoor dining inspired this project. With three small kids, I gave up on delicate glasses ages ago. Now I have a random collection of small glass cups and tumblers gathered from thrift stores. And whether you're having water or wine, it always tastes better served from a carafe. Suddenly it feels like you're at an outdoor cafe in Paris! These perfectly sized glasses were just $1 – who could resist? Adding bit of color makes them perfect for summer – and it also makes for an easy way to remember whose glass is whose!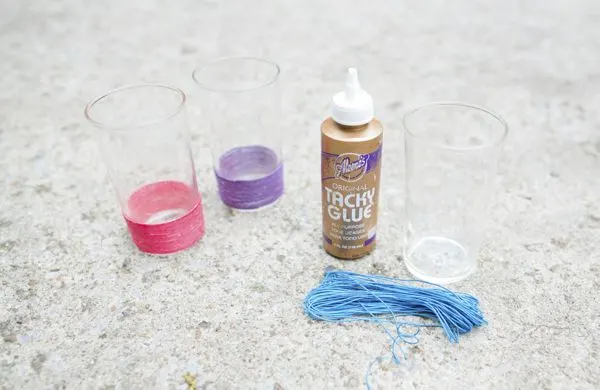 Plain glasses (You can find tons of them at thrift stores, and they are usually super cheap)
Thin twine or embroidery thread (Look in the jewelry department of the craft store for packages with several colors together)
Glue (A waterproof glue like Tacky Glue is best for washing!)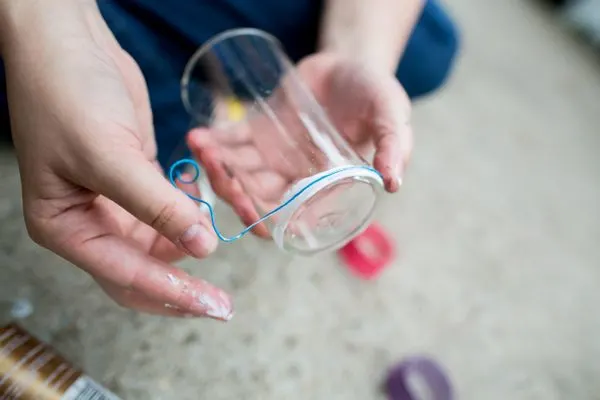 Getting started is the trickiest part. But you're in luck because a liberal application of glue makes it pretty easy. Just put a thin layer of glue around the base of the glass. Then coat the end of the twine with glue. It's easiest to do this with your fingers, even though it's a bit messy.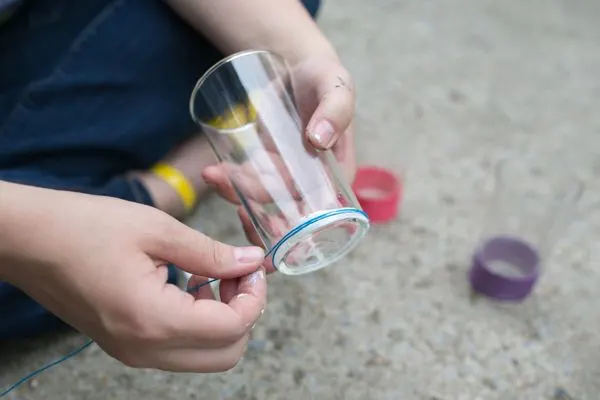 Then start wrapping! Keep pushing the twine close together as you wrap so it stays nice and tight. Add you can add more glue to the twine with your fingers as you wrap.
Don't feel like you have to wrap very far up the glass. An inch or two is all you need. And once you get rolling with the wrapping, this project is fast. Then let the glue dry and you're all done. Just remember to hand wash these – no dishwasher!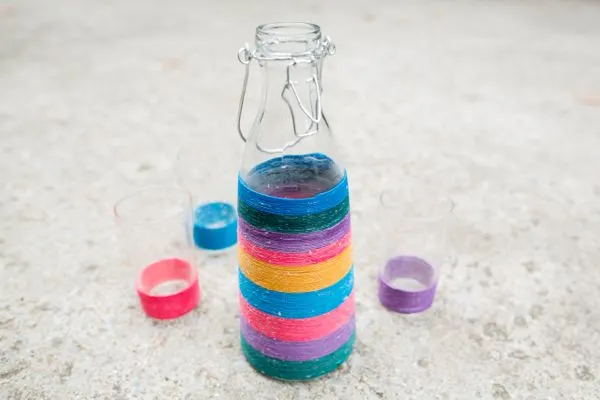 And if you feel ambitious after wrapping a set of glasses, then you can tackle a carafe. (I definitely think you should.) It uses the same glue wrapping technique – just on a bigger scale. This one is a bit more time intensive but it's easy to do while enjoying wine out of your new colorful glasses. And watching repeats of The Voice. That's when all good crafting happens.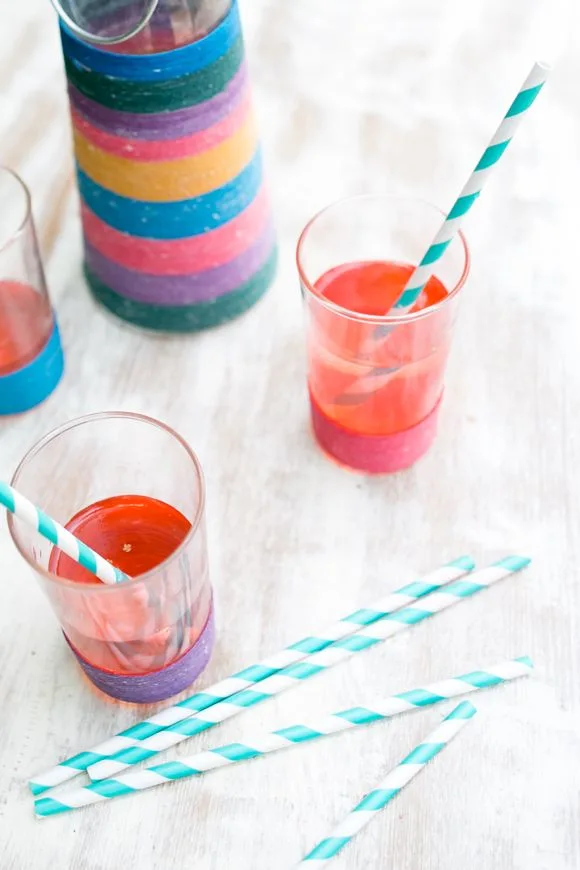 A colorful set of glasses would also make a great gift! Just add a bottle of wine and they'll be sippin' pretty all summer.

[Photos by Henry Happened for The Sweetest Occasion.]
The fine print: Please link with love! As with all of our posts, DIY projects featured on The Sweetest Occasion may not be copied, distributed or reproduced without express written permission. Love and links are always appreciated! If you'd like to share this post, please link to this post directly for the DIY tutorial and do not include the instructions in your own post. Thanks so much! xoxo