This post was sponsored by Skinny Cow. Thank you for supporting the sponsors that so generously help The Sweetest Occasion keep on keepin' on!
Remember last week when we talked about hosting a party for your best ladies? Well, recently I put that inspiration to work! This summer Skinny Cow is challenging me to take on three missions, all with the intention of helping inspire you to unplug, tap into your inner lady and define for yourself the ways you can introduce a little more you time into every day life. So as part of my first mission, I invited my best girls to join me for an evening of bubbly, ice cream and some of our favorite music for no other reason than just to hang out and have fun. It was such a great time to unwind and enjoy the evening. I have to say, you definitely need to get together with the girls for a ladies night! For me it was long overdue and such a blast. I can't wait to do it again!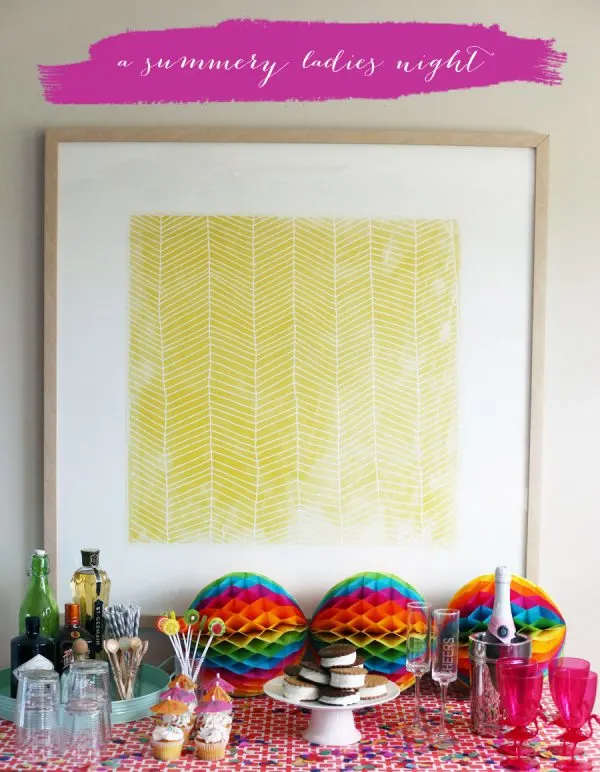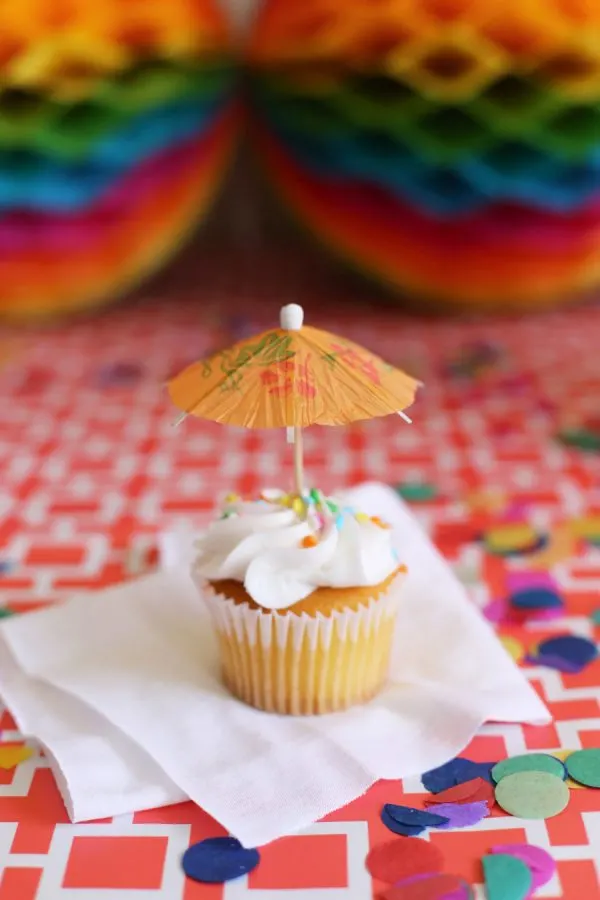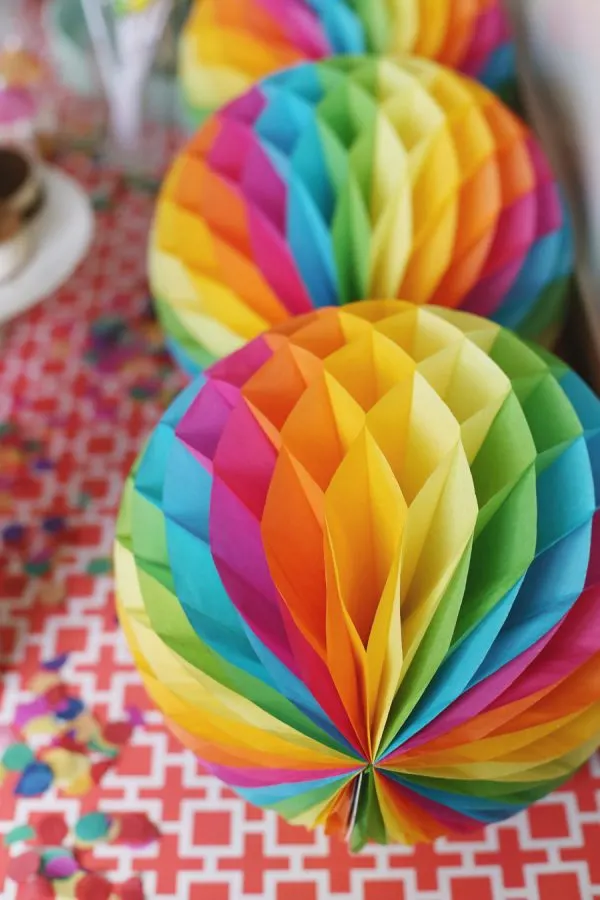 To keep things from being too much like work to put together, I simply set out all the fixings for cocktails along with bubbly, wine and a few sweet treats including cupcakes and ice cream sandwiches. The ladies were free to grab drinks and nibbles at will while we mingled. I used our dining table pushed up against the back wall of our dining room to create more room for moving around, and set the table with a paper table runner that's actually a graphic gift wrap from Target. Add in a few handfuls of confetti, some rainbow-colored honeycomb tissue balls, and cupcakes topped with paper parasols and the whole look was crazy colorful and summery while literally only taking me about twenty minutes to pull together. This is the perfect example of how you can pull off an amazing ladies night without having to devote excessive time to planning or prepping. You know what that means? You officially have no excuse! Get your girls, fire up a playlist with your favorite summery music and get to partying.
Need a bit more inspiration? Here is our party playlist to help you get in the mood! Before everyone came over, I asked the ladies to chime in with their picks for the ultimate summer songs. The resulting playlist is so peppy and fun and wide ranging. We're talking everything from The Beach Boys to Christina Aguilera to Queen. Yup, it's good, in the most delightfully random way. Enjoy!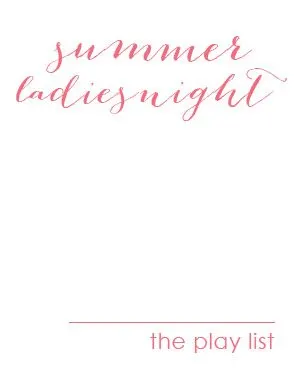 Sources –
Gift wrap used as table runner from Target
Art print c/o of Minted
Bubbly c/o of Delicia
Ice cream sandwiches c/o of Skinny Cow
Honeycomb balls + confetti from Party City
[Photos by Cyd Converse for The Sweetest Occasion.]
This post was sponsored by Skinny Cow. Read more about our editorial policies.