We're gearing up for our big annual summer camping trip and, guys, I am so excited! I can't even tell you how much I need this trip right now. We're talking three days stranded on an island, cooking over a fire, sleeping in tents and lazing away the hours swimming and strolling the woods. Ok ok, so we're not really stranded considering everyone is there with boats, but I like to pretend we're on a completely deserted island with no way to get back to land. It's more fun that way! As we get ready to head out (just over a week from today – yay!), I'm thinking about what we need to pack including what I'll personally be wearing.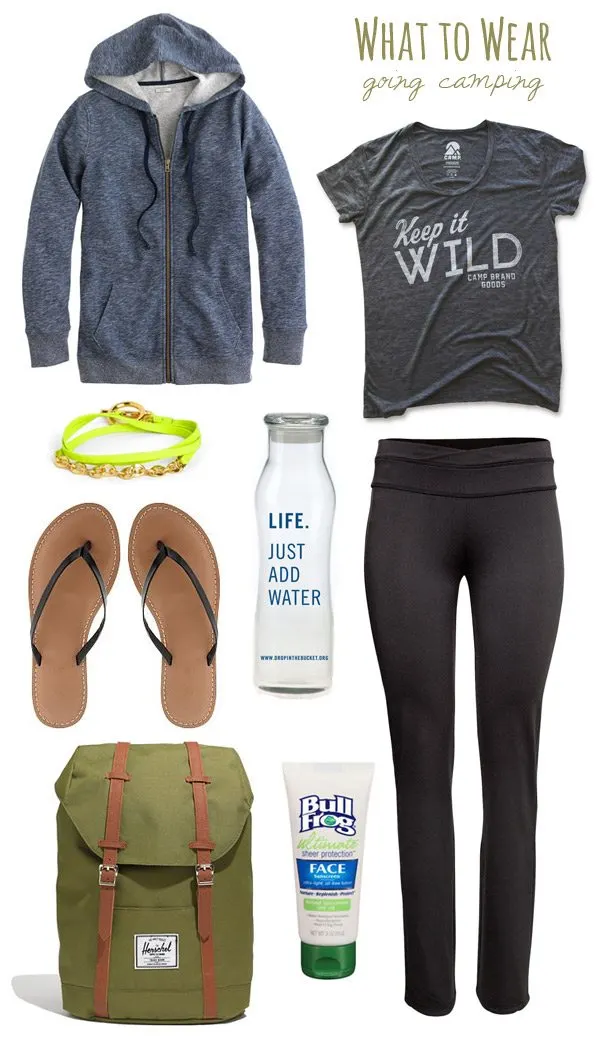 Need ideas for what to wear while camping? I'm a sucker for yoga pants, flip flops, cute tee shirts and an ample supply of zip-up hoodies. It's my go-to camping uniform! I also suggest Bullfrog sunscreen – it's broad spectrum and it includes bug repellant so you'll be safe from those pesky little mosquitos in the woods. Win!

[Shop: Hoodie | tee shirt | yoga pants | bug repellant sunscreen | backpack | flip flops | bracelet | water bottle.]
This post includes affiliate links. Read more about our editorial policies.