by Kelly Lanza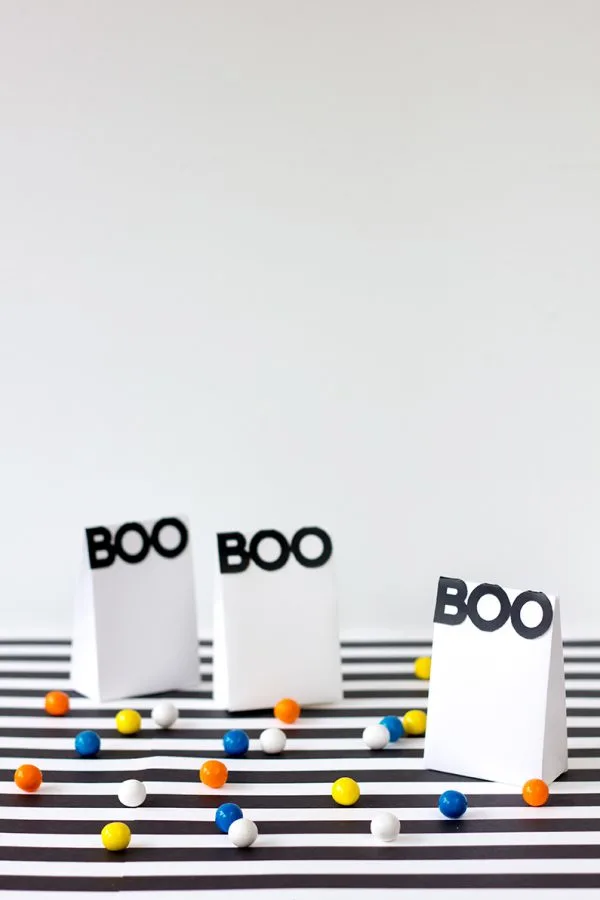 I'm loving all things black, white and modern this Halloween. If you feel the same, and need an extra excuse to package up some candy for a party favor or for your kiddo's class, these easy little Halloween treat bags are the perfect thing. Just print, cut, glue and fill! Tada! You could even hand them out to your trick-or-treaters if you're feeling extra fancy, and if you want to be the star trick-or-treat house on the block. (Because you know you want to be that house.)
Supplies –
X-Acto knife
Bone folder + ruler (for scoring)
Glue stick
Glue dots
Candy treats (of course!)
Print and cut out the printable template along all the black lines (including those around the "BOO", leaving it connected where the letters meet the bag).Then use your bone folder and ruler to score all the dashed lines. Run your glue stick along the tab and adhere to the front side of the template, forming the start of your bag.
Then glue together the bottom tabs of the bag. Fill up your bag with some candy and treats. Finally, pinch together the top of the bag (the creases you made on the sides will help with this!) and fold over the "BOO" flap. Secure with glue dots, and you're done!
A modern Halloween is what it's all about. Who's with me!?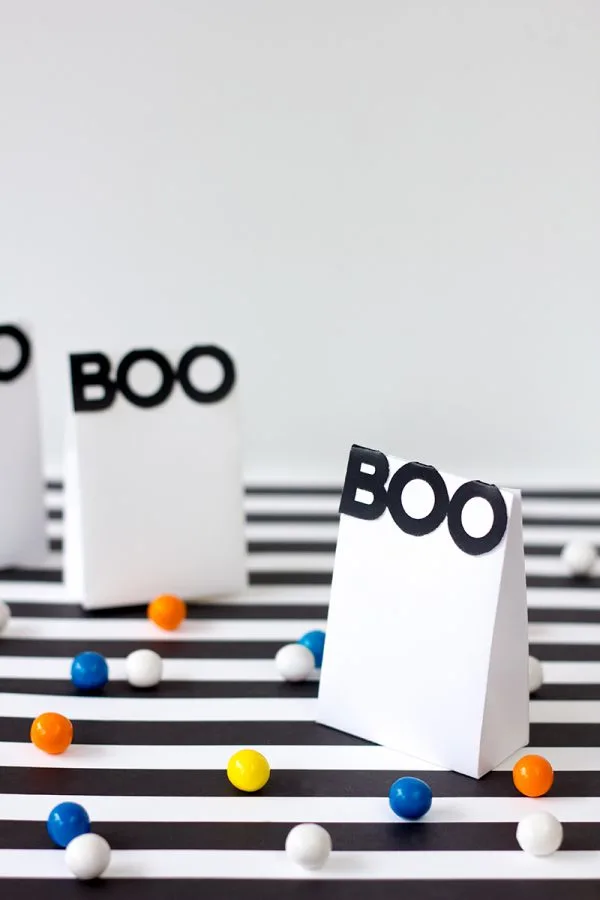 [Photos by Studio DIY for The Sweetest Occasion.]