This post was sponsored by OREO. Thank you for supporting the sponsors that so generously help
The Sweetest Occasion keep the jingle bells a-ringin' all season long!
It's no secret that I love spending time in the kitchen this time of year. I know for a lot of people baking feels like a chore, but for me it's completely therapeutic. Something about all that measuring and sifting is just really joyous for me. That said, sometimes we all need a quick, easy and amazing recipe to bust out for a party and today I'm excited to be partnering with Oreo to bring you just that! I've dubbed these little chocolate-drenched gems Minty Oreo Cookie Balls and not only are they a cinch to make, they come together with just four ingredients and are completely no-bake. I promise you they'll fly off the tray at your upcoming holiday parties!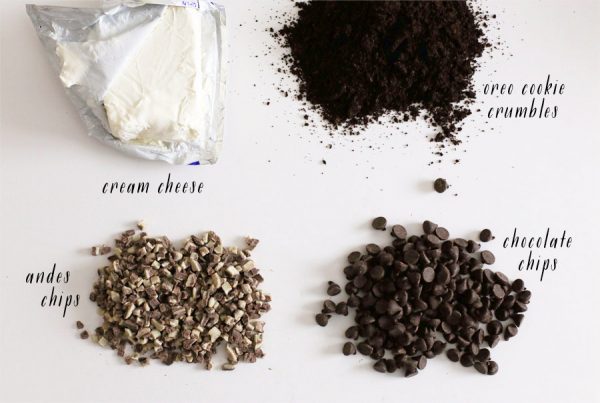 To get the cookie ball party started, you'll need just a few ingredients –
36 OREO cookies
8 oz cream cheese
8 oz Andes baking chips
16 oz dark chocolate chips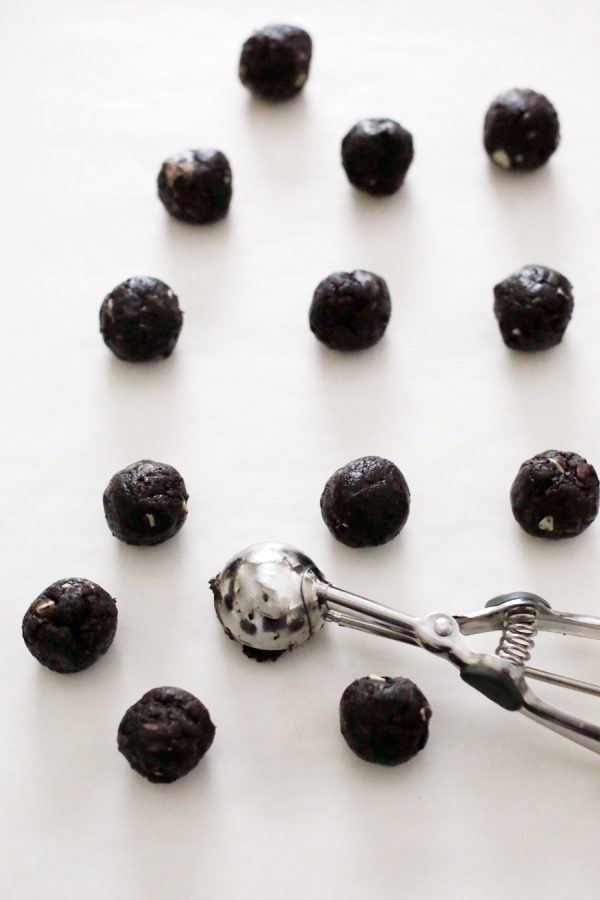 Begin by placing the cookies in a blender or food processor, then pulse until you have a fine crumble. Transfer to a bowl, add half of the Andes baking chips and mix with the cream cheese until it forms a stiff, sticky dough. Form and roll into approximately 1-inch balls and place on a baking sheet lined with wax paper. Place the tray in the freezer and allow them to set for 15 – 30 minutes or until firm.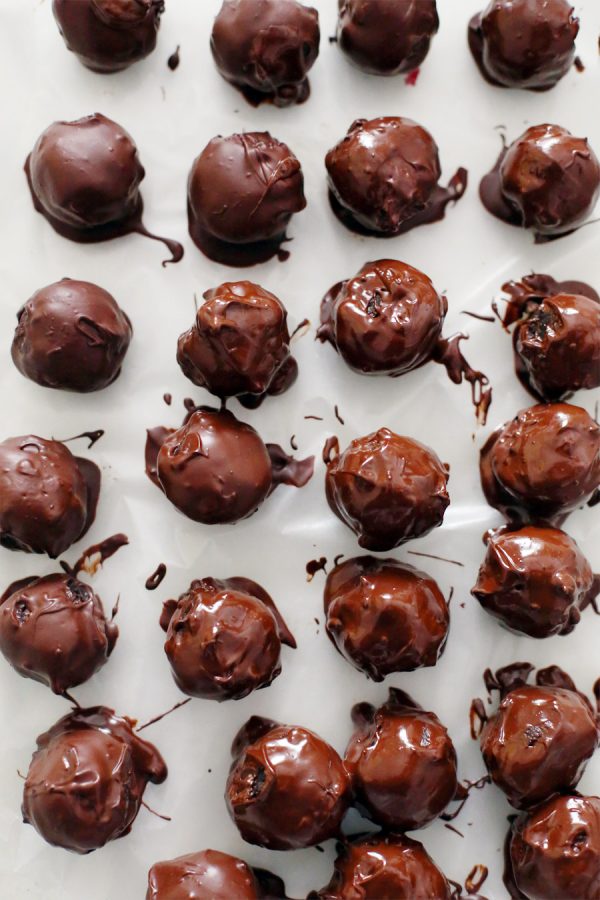 While the the cookie balls are chilling, melt the remaining Andes chips and the dark chocolate chips over a double boiler. Remove the cookie balls from the freezer, dunk them each in the molten chocolate mixture and then place them back on the wax paper lined baking sheet. Return to the freezer and allow them to sit for an hour.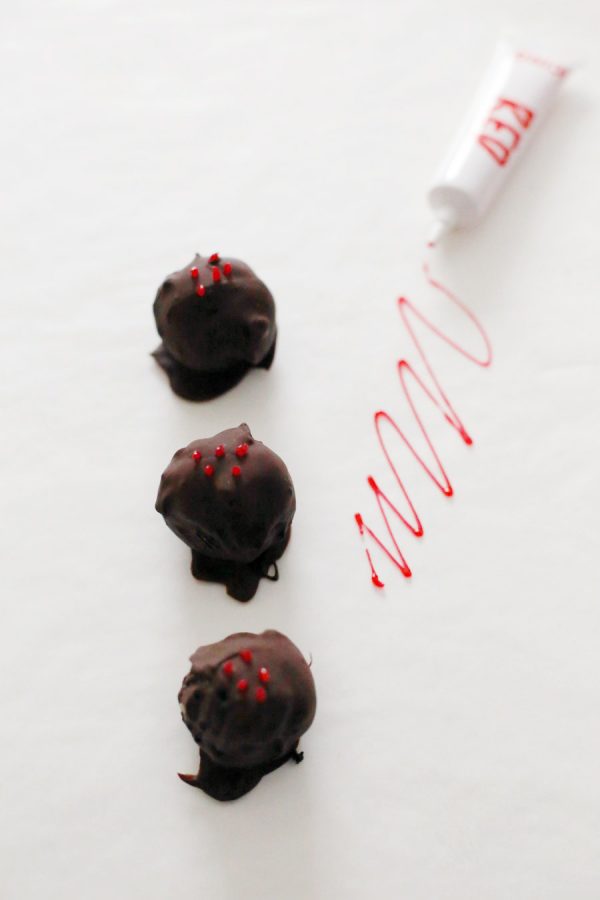 Remove the cookie balls from the freezer and decorate them as you see fit! A few little dollops of red icing does the trick, but you could get a lot fancier if you have mad decorating skills, which I absolutely do not. (I always say – I can make the most delicious baked goods you've ever tasted, but I don't promise they'll look pretty!) If you can't find the Andes baking chips (I scooped mine up at the local grocery store in the baking aisle) feel free to sub in whatever chocolate mint chips you can find. I just so happen to love Andes chocolates and they taste amazing paired with the Oreos. Yummy! And that's it, friends. The easiest no-bake cookie balls you ever did make. Enjoy!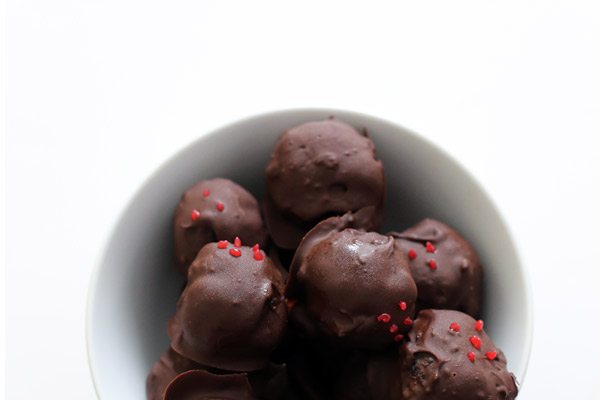 [Photos + styling by Cyd Converse for The Sweetest Occasion.]
This post was sponsored by OREO. Read more about our editorial policies.