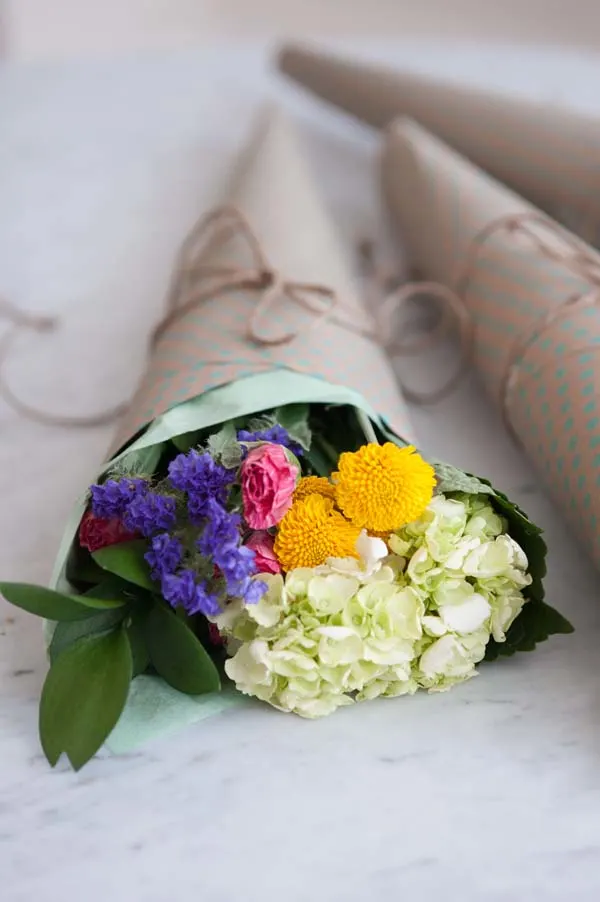 As promised, we're officially talking about Valentine's Day this week! If you've been reading for a while then you'll probably recall that my fondest memories of Valentine's Day actually revolve around my mom, who always made sure to give us kids some sweet little token of affection each year. I think it's probably for that reason that I've never really gone all crazy over the romantic side of Valentine's Day and have instead seen it as just a fun excuse to tell someone you love them, whether it be your better half, your best friend or your kids. So today we're making mini Valentine's Day bouquets! They're perfect for giving to your girlfriends or coworkers, or even your sister or your grandma. Or your mom, of course. We start with a basic grocery store bouquet and from there it's pretty easy!

1 large grocery store bouquet per 3 mini bouqets
Rubber bands
Scissors
Kraft paper
Tissue paper
Washi tape
Assorted ribbon and twine
Shipping tags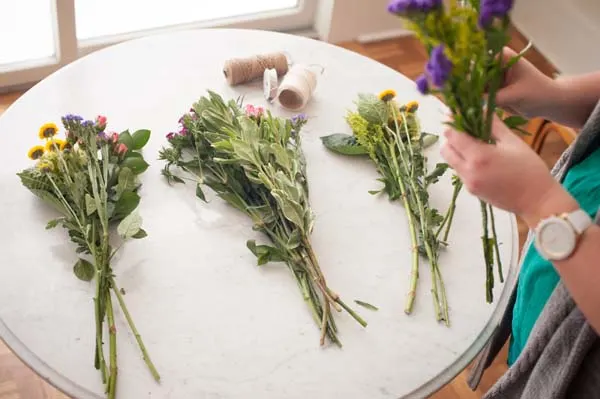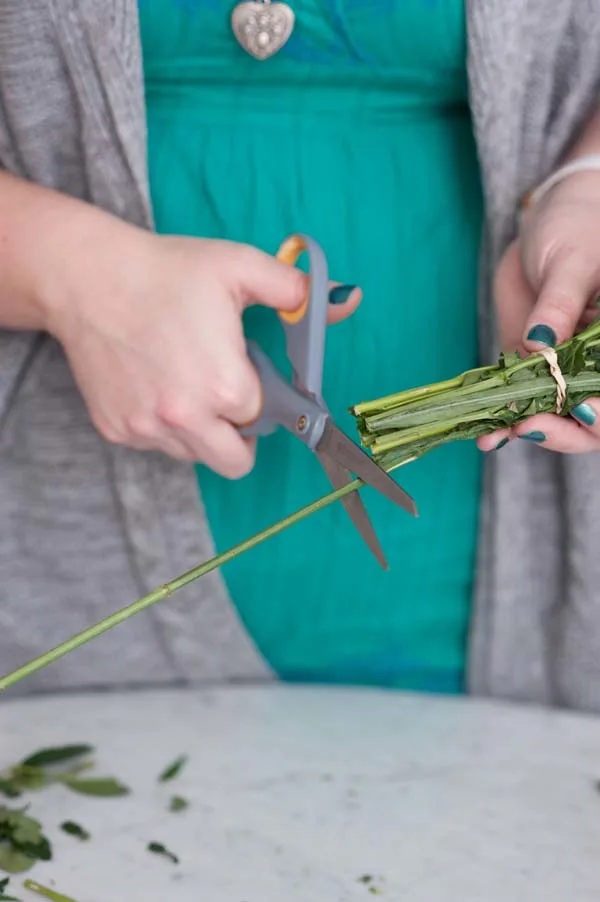 Begin by separating your bouquet into three or four smaller bouquets. You should be able to get three cute mini bouquets per one large grocery store bouquet, but feel free to scale your bouquets to the size you like best. Strip off all the greenery on the lower part of the stems. Then secure your bouquets with a simple rubber band, then trim down the stems so each of your bouquets ends up about 10″ long from petal to end of the stem.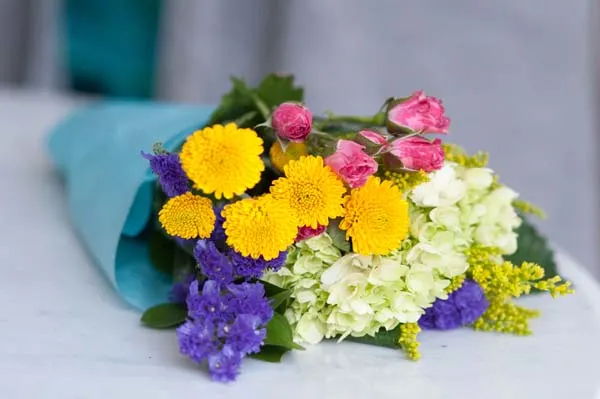 After your bouquets are trimmed, it's time to wrap them in tissue paper. I picked up an assortment of colors on the cheap at Target and I love keeping a bunch handy to use at a moment's notice. Simply cut a square, wrap the bouquet and secure it with a piece of washi tape.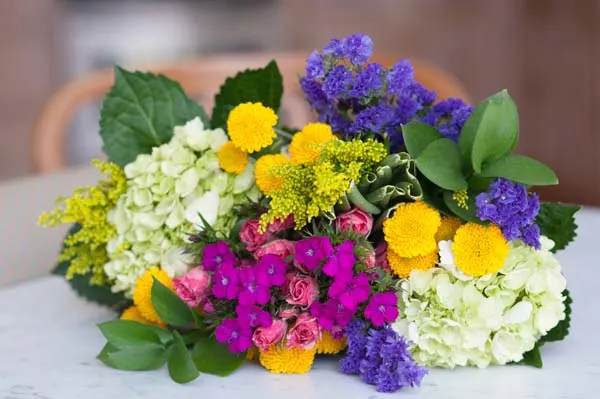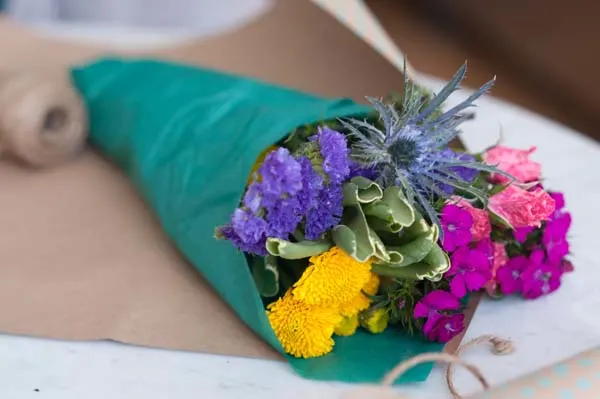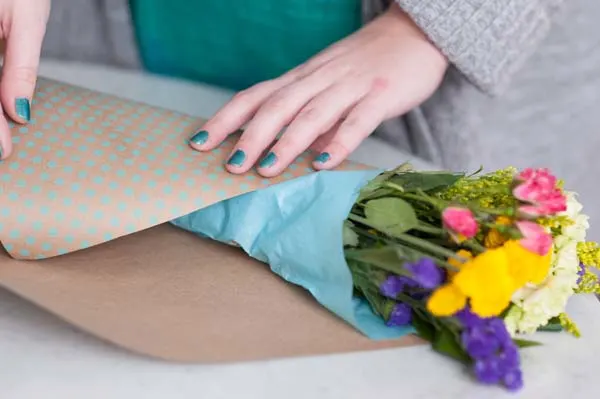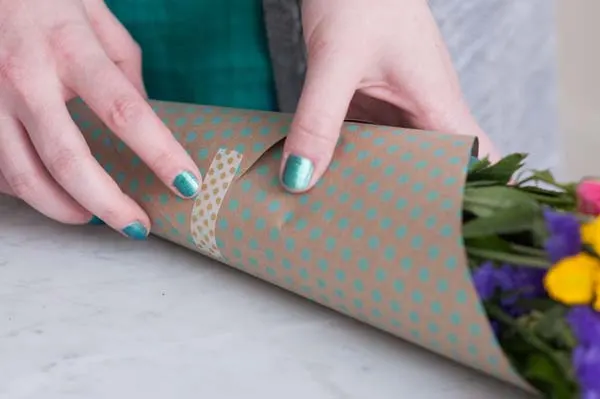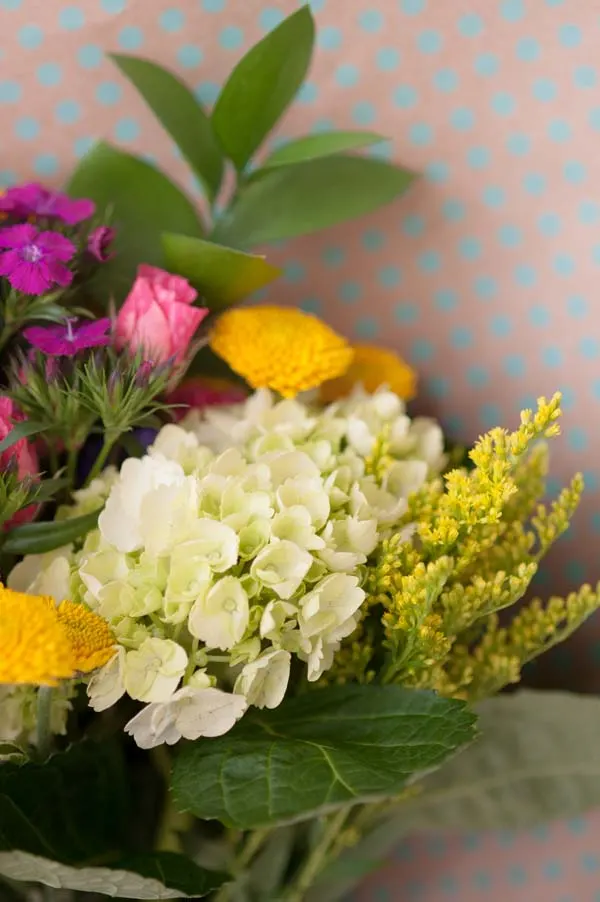 Next up, to give the bouquets a really professional look, I wrapped them in a sheet of kraft paper. Mine had pretty aqua polka dots on it, but plain kraft paper would work great, too! Again, just cut a square, wrap the bouquet and hold the paper secure with a piece of washi tape.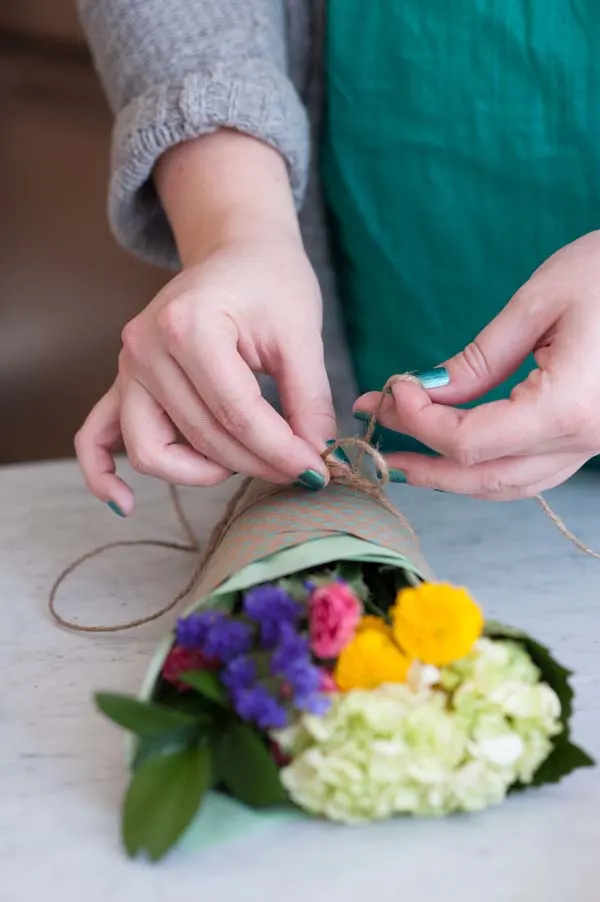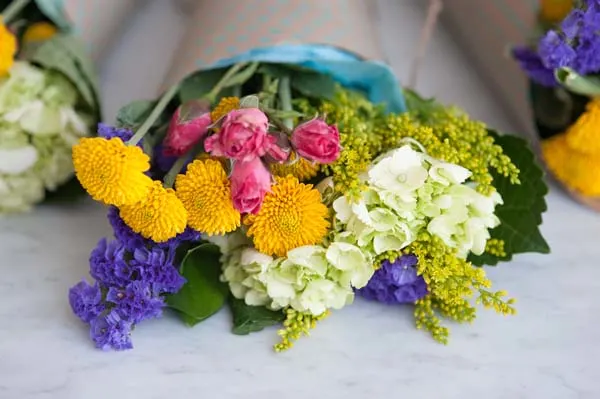 The final simple step is to tie your bouquet bundles with a bit of twine or ribbon. I love the mix of jute twine and kraft paper, but baker's twine or kitchen twine would work fabulously, too. Of course, you also can't go wrong with a pretty polka dot ribbon. I love using basic manilla shipping tags on packages, but I particularly love them on these bouquets. You can tag each one with the name of a loved one and have fun on Valentine's Day passing them out to all your sweet Valentines.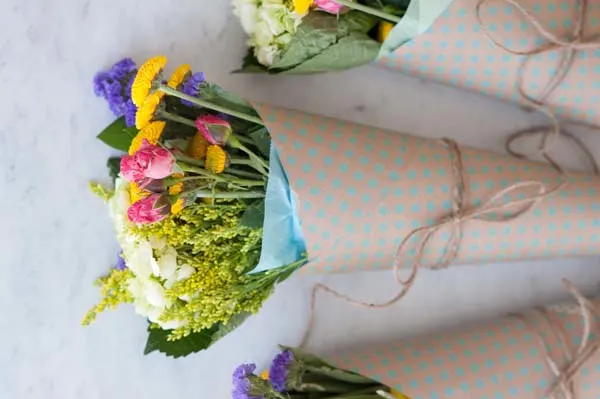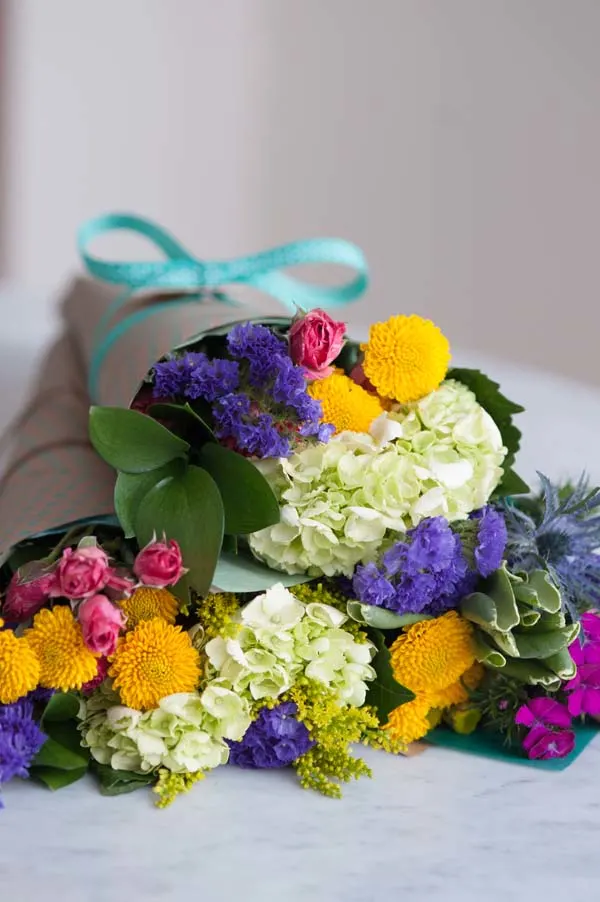 [Design + styling by Cyd Converse for The Sweetest Occasion. | Photos by Alice G. Patterson.]
Sources –
Polka dot craft paper from Marshalls
Tissue paper from Target
Washi tape from Cute Tape
Shipping tags from OfficeMax
Ribbon + twine from Michaels
Nail polish is Ocean by Revlon
The fine print: Please link with love! As with all of our posts, DIY projects featured on The Sweetest Occasion may not be copied, distributed or reproduced without permission. Love and links are always appreciated! If you'd like to share this post, please link to this post directly for the DIY tutorial and do not include the instructions in your own post. Thanks so much! xoxo