Hands down one of my favorite ways to deck out a party is with a fabulous cake topper. Want to know a little secret? If I'm pressed for time (or I'm just feeling lazy) I have no problem hitting up the local bakery for a cake. I'll pick up a cake that's simply frosted in white buttercream and then top it in some awesome fashion. These fun cake toppers are inexpensive and quick to make, making them perfect for a party cake on the fly. Whether it be for a birthday party or brunch with the girls, withthese beauties in your crafting arsenal, you can't go wrong.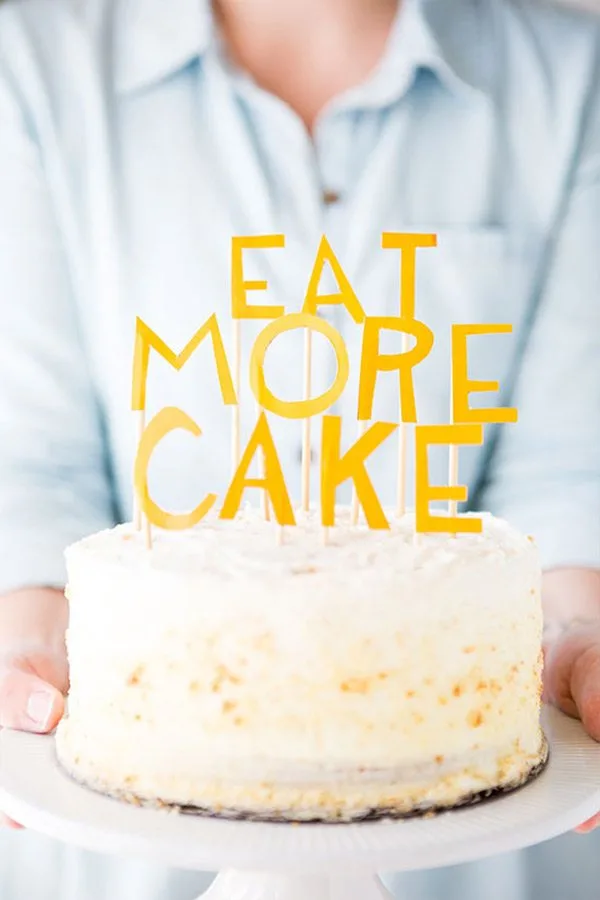 Would you believe me if I told you that this cake topper is made from recycled calendar pages? Shut the front door! That's the epitome of genius (and budget-friendly) in my book. Hop over to Paper & Stitch for the tutorial.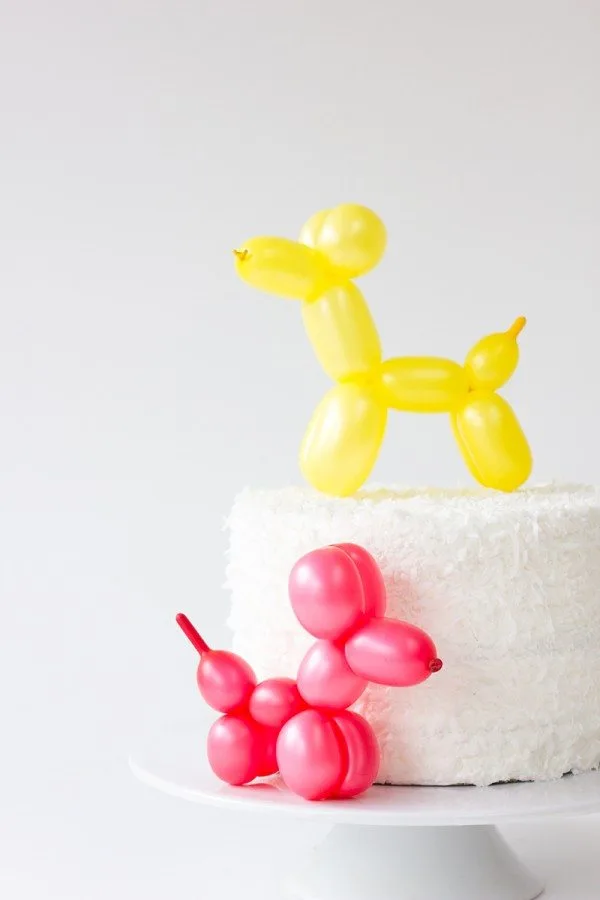 I've loved balloon animals for as long as I can remember. They're just the essence of carefree childhood fun. If you can blow up a balloon, you can whip up this cake topper in no time! Visit Studio DIY for the tutorial.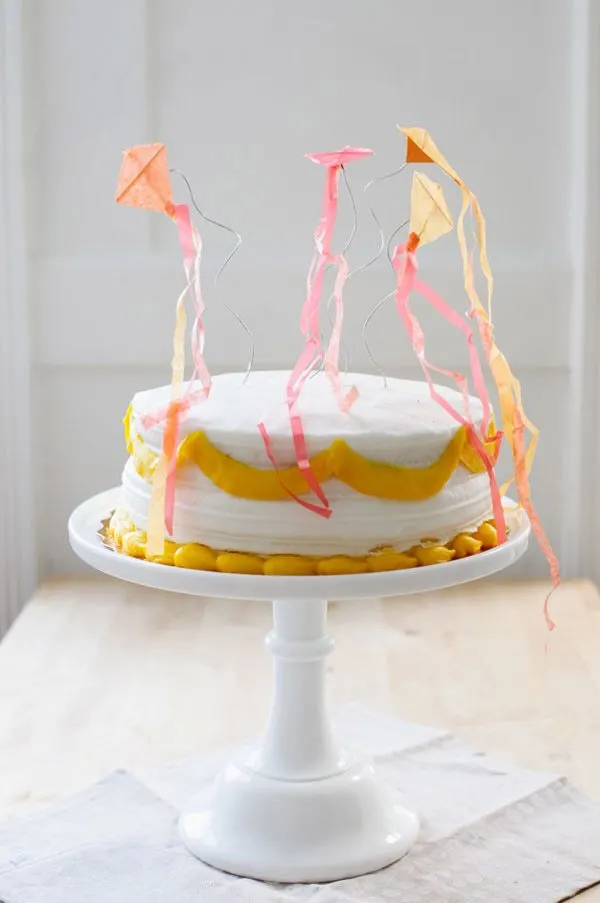 Especially fun for a spring gathering, I love this kite cake topper! It's easier to make than you think with tissue paper, glue and wire. Hop over to Oh Happy Day for the tutorial.

[Photos, from top: Sarah Eddy for Paper & Stitch | Studio DIY | Aubrey Trinnaman for Oh Happy Day.]