As a kid I had zero interest in savory breakfast foods. Now I'm an egg lover through and through, but as a kid I always opted for big fat Belgian waffles covered in a heap of fresh fruit whenever we ate out. All to say, despite my current obsession with poached eggs and eggs in general reigning supreme as my go-to breakfast food, I'm still a huge fan of Belgian waffles. Our waffle iron gets busted out at least every couple of months around here and we get busy making huge stacks of waffles. Recently I decided to give chocolate cake waffles a try. Have you heard of them? I'm pretty sure they're breakfast sent right from heaven! Also, they're ridiculously easy to make.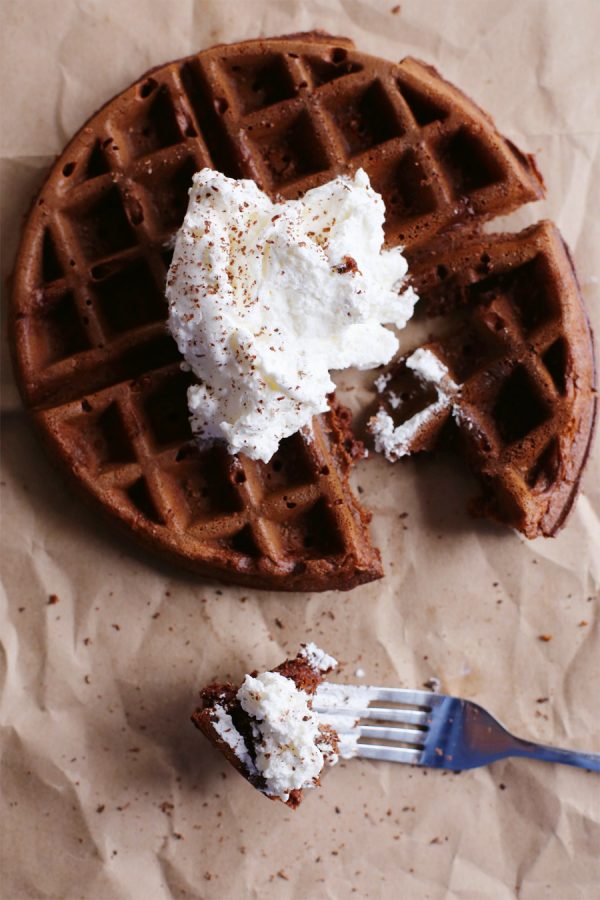 Chocolate cake batter (the box kind is totally fine)
1/2 pint heavy cream
3 tablespoons sugar
Cooking spray or oil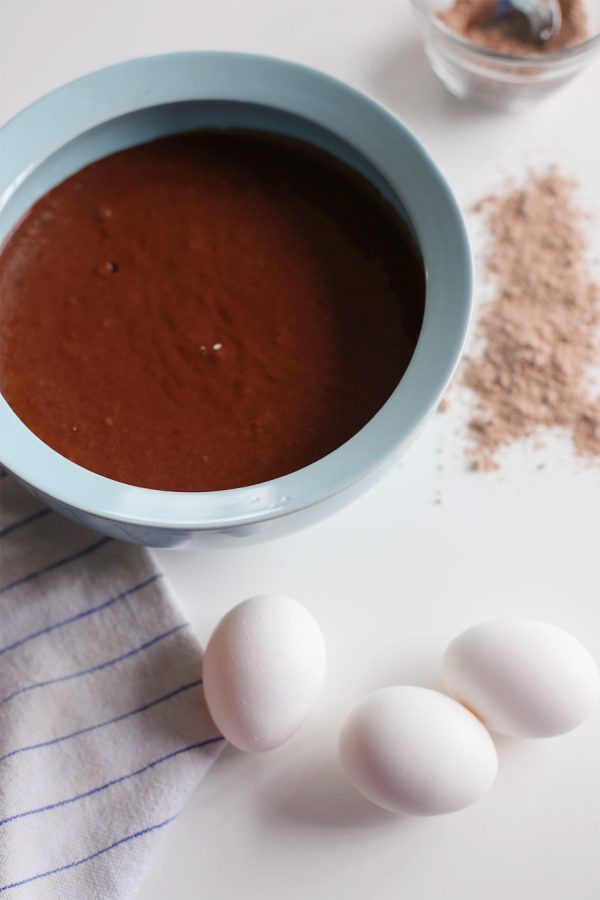 Begin by whipping up your favorite chocolate cake batter. Guess what? I'm a total cake snob and usually make everything completely from scratch, but in this instance I absolutely encourage you to just grab a box of cake mix and get busy with it. While you're making the mix, give your waffle iron a light coating of oil or cooking spray and get it warming up.
When your mix is ready and the waffle iron is hot, spoon about a half cup of batter into the iron and cook a few minutes until nice and hot and crispy. I did find that the cake batter tends to stick to the iron a bit more than typical waffle batter so I suggest turning the heat down a touch if you see your waffles sticking. While you're working on cooking the waffles, add your heavy cream and sugar into the bowl of a stand mixer and beat on high speed until you achieve the perfect whipped cream texture.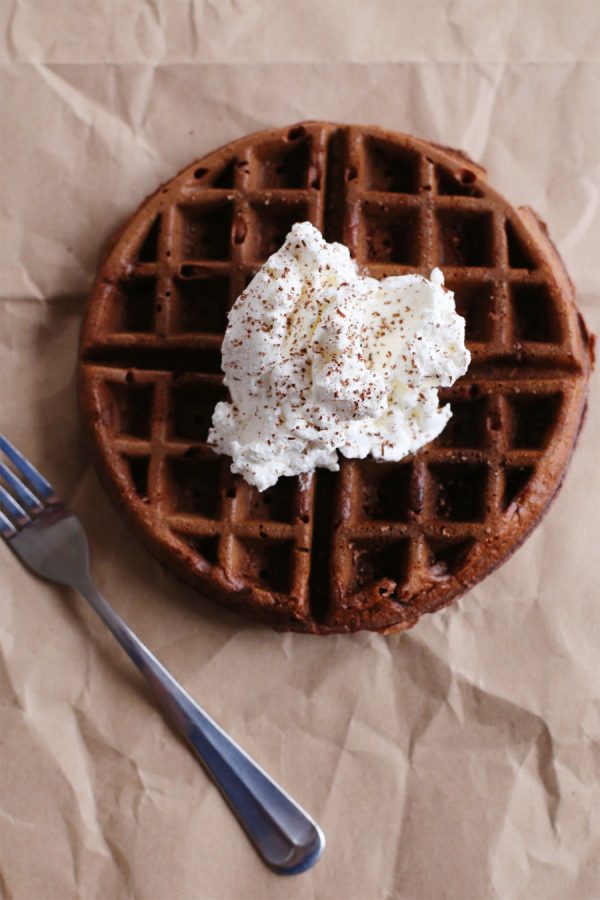 These waffles end up being less sweet than I'd imagined considering they're actually cake, but I find that to be totally ok. Topped with semi-sweet homemade whipped cream and a sprinkle of chocolate shavings they're far more sophisticated than you'd think making them totally appropriate for serving up to all of your grown up friends at brunch. But let's be real here. You can trash these all up with a dousing of chocolate syrup and a fistful of rainbow sprinkles and that would be really damn cool, too.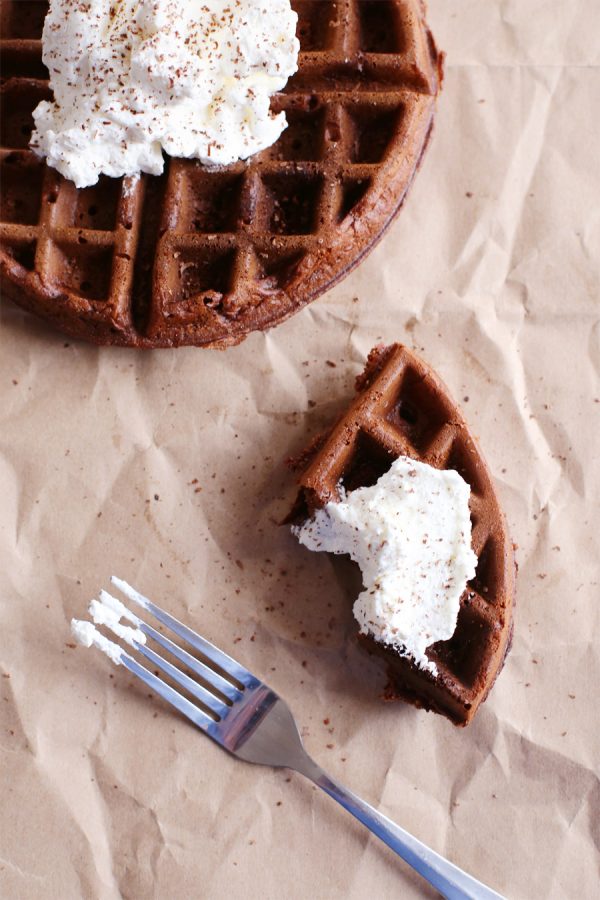 Chocolate cake waffles. They're a very real and very awesome thing. Give them a try! From this waffle-loving lady, trust me. You'll be seriously so glad that you did. Yum!

[Photos by Cyd Converse for The Sweetest Occasion.]