While I love a colorful glittery party more than any 31 year old woman should admit, I have a confession to make. In all honesty, it's casual yet beautiful at-home entertaining that is my true love. You don't need balloons. (Although I really really love balloons.) You don't need fancy garland or oversized piñatas. (Although I really really love fancy garland and oversized piñatas.) All you need is a gathering of your favorite people, delicious food, a handful of pretty linens, and plenty of tasty beverages. Take this casual rooftop dinner party shared by Ani over at Fluxi On Tour. We're talking a huge bowl of homemade potato soup, mason jars stuffed with fresh herbs and chives and baked apple rings for that little something sweet. This is as good as it gets, friends. Scroll down for the potato soup recipe and be sure to visit Fluxi On Tour for all the other recipes, too!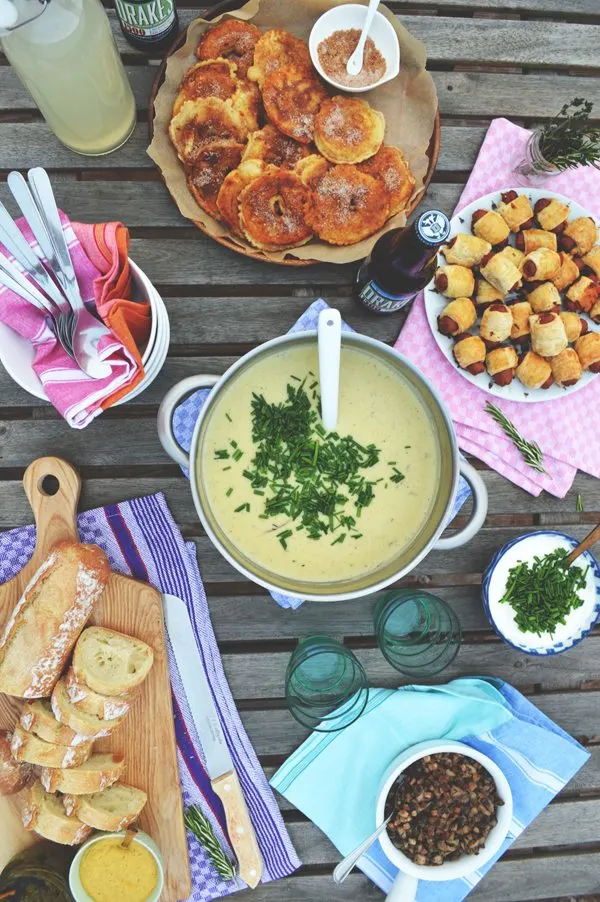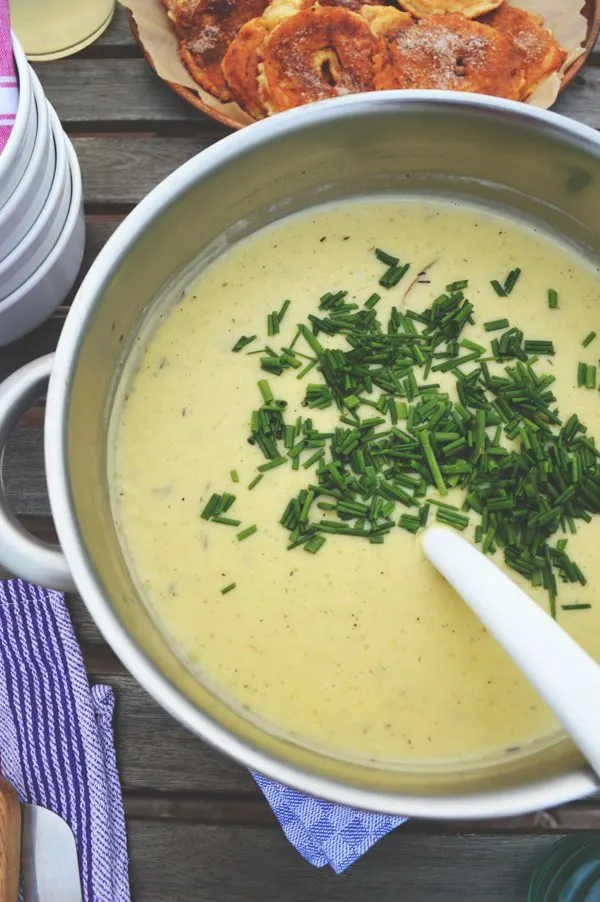 2lb potatoes
1 large onion
2 tbsp oil
3 tsp dried rosemary
3 tsp thyme
2 cups vegetable broth
3 bay leaves
Salt and pepper to taste
Minced chives to garnish
Chop the onion finely. Wash and peel the potatoes. Cut them into wedges. Heat the oil in a large pot, add minced onion, potatoes, salt, pepper to taste and sauteé for 5 minutes while stirring. Add rosemary and thyme and sauteè for another 3 minutes. Pour the broth to the potatoes so they are fully covered, add the bay leaves and cook until potatoes are completely tender. Turn the heat off. Remove bay leaves out and pureé the potatoes with an immersion blender. Turn the heat on low and cook for an additional 5 minutes. If need be, add additional broth if the soup is too thick.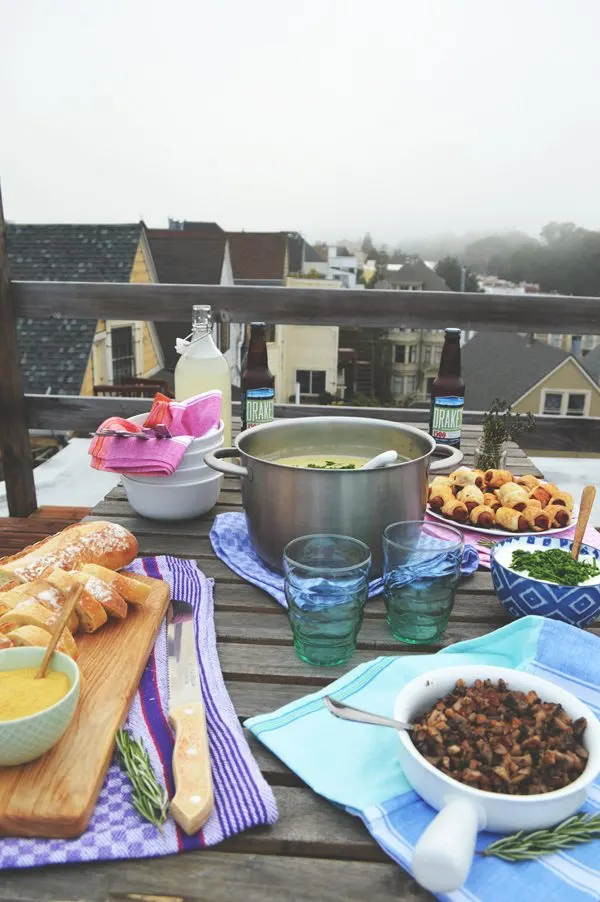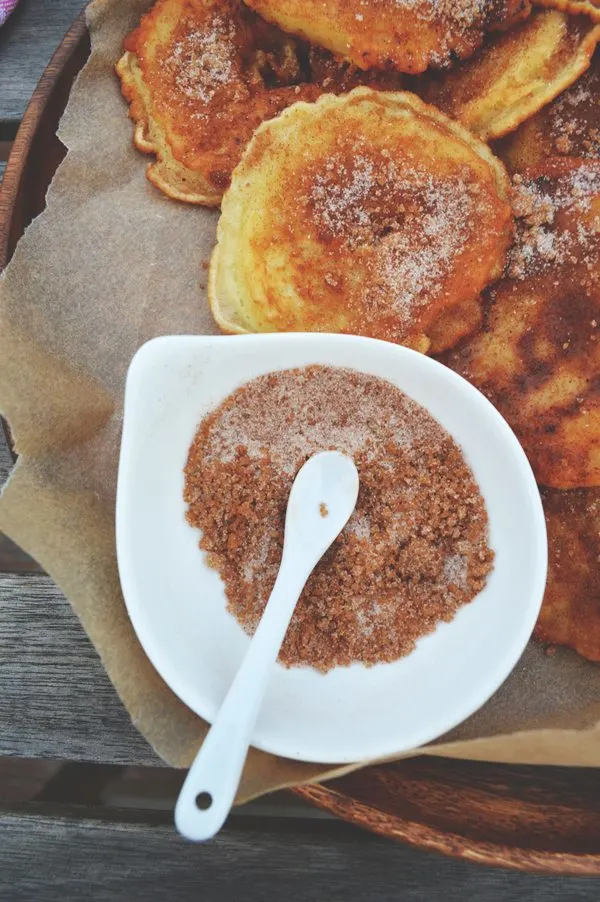 Thanks so much for sharing, Ana! xoxo

[Photos + recipe by Ana of Fluxi On Tour.]