This post was sponsored by Unilever and Project Sunlight. Thank you for supporting the sponsors that so
generously help The Sweetest Occasion keep the party rockin'!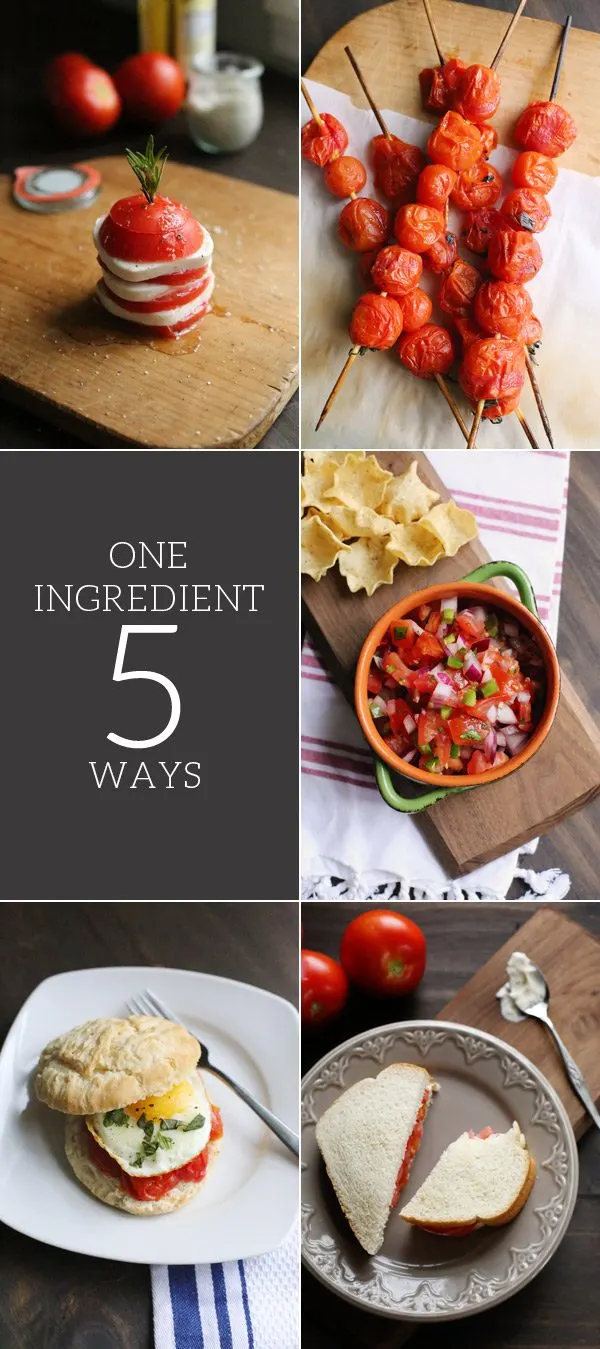 Earlier this summer I announced that I was teaming up with Unilver to spread the word about their amazing Project Sunlight campaign and taking on their One Ingredient, Five Ways challenge. The concept of the challenge is pretty simple! Hit up your local farmer's market and load up on fresh, local ingredients and then maximize what you can do with them in the kitchen. We're big tomato lovers around here and this is the time of year when they're starting to get so so delicious. Over the next month, market bins will be overflowing with every variety you can imagine and today I'm sharing five super simple ways to enjoy delicious fresh tomatoes all summer long. Click through for all the yummy details!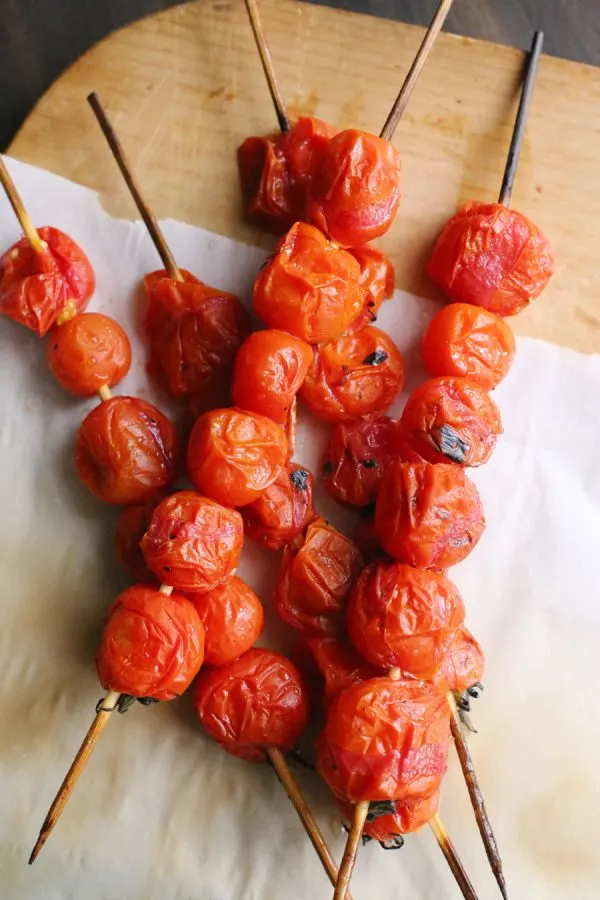 Grilled Tomato Skewers
We grill veggies at least three or four times a week during the summer months. Almost every night we're firing up the grill and loading it up with everything from mushrooms and zucchini to eggplant and tomatoes. These grilled tomato skewers are one of our favorite side dishes in the summer! Soak bamboo skewers in cool water for approximately one minute, then load them up with the grape or cherry tomatoes of your choice. Lightly coat with olive oil, sprinkle on a bit of crushed black pepper and sea salt and then grill over medium heat until soft and roasted. So simple, but absolutely delicious!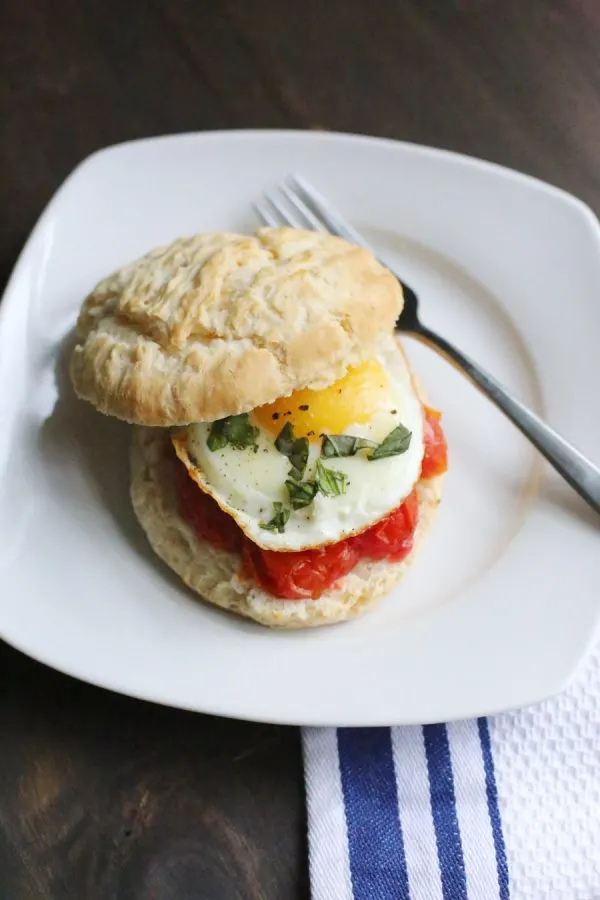 Egg + Grilled Tomato Biscuit Sandwich
When we grill veggies we also make extra, because the leftovers make for delicious breakfast sandwiches! Once you've grilled up your tomato skewers, tuck your extras in the fridge and then pull them out in the morning to treat yourself or overnight guests to one of these yummy egg and grilled tomato biscuit sandwiches. Toss the tomatoes in a bit of olive oil in a pan until warmed through and then top with a fried egg, a bit of fresh chopped basil and sandwich it all between a yummy biscuit. This is one of those really easy to prepare breakfasts that are a guaranteed crowd pleaser.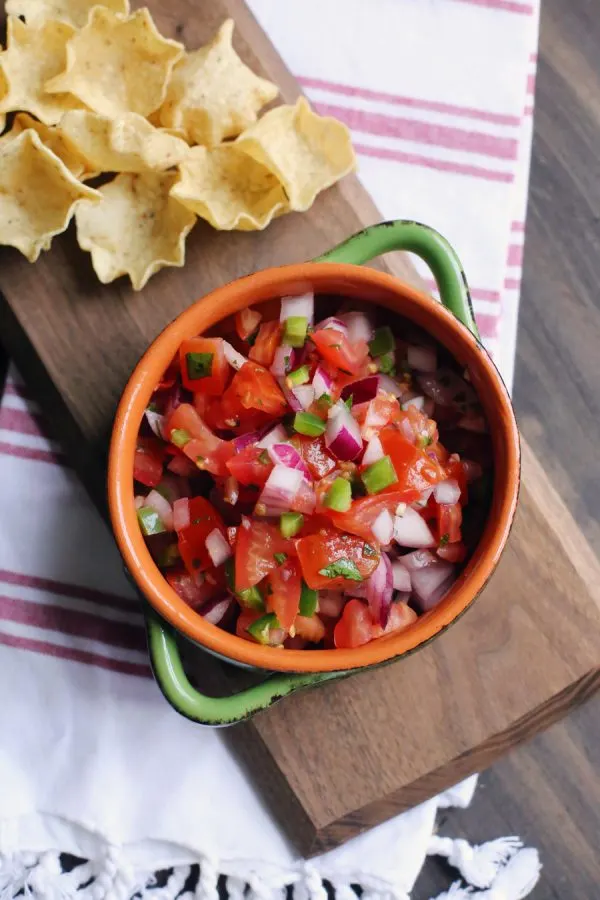 Pico de Gallo
Need a last minute weekend snack while bingeing out on a Netflix marathon or want to serve up something yummy when friends stop by? Homemade pico de gallo is one of the simplest things to make! We typically chop up four or five large tomatoes, half of a red onion, one fresh jalapeno de-seeded, fresh cilantro and toss it with the juice of a lime. Add a pinch of salt and you have the perfect classic pico de gallo in no time at all. (And, you know, another yummy way to use up all those irresistible tomatoes you'll be buying!)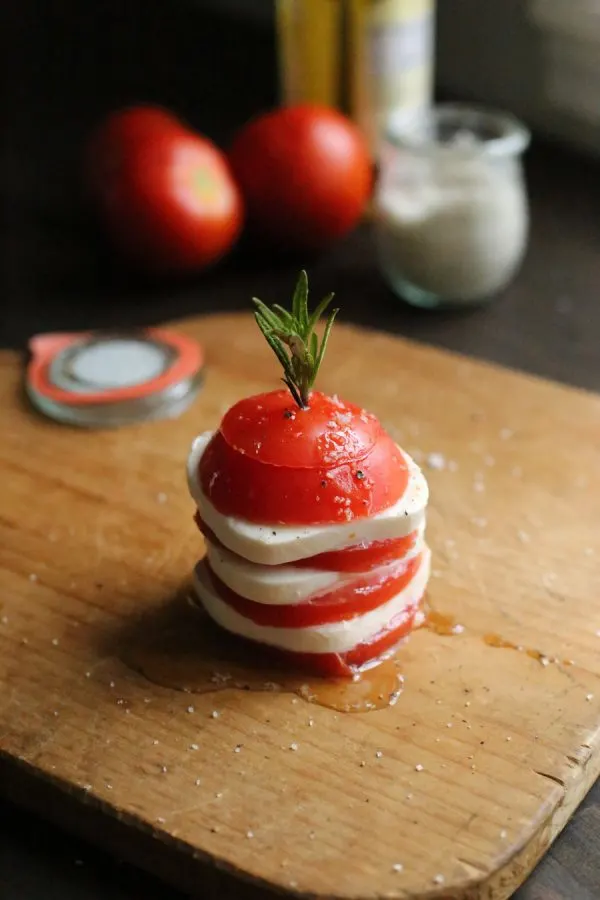 Caprese Salad Stack
In my world, it's a universal truth that no flavors pair quite as beautifully as tomato, fresh mozzarella and basil. These caprese salad stacks made from layers of fresh mozz and ripe tomatoes make the perfect dinner when paired with a fresh green salad on the side. Slice the cheese and tomatoes and layer them, putting a bit of fresh chopped basil between each layer. Drizzle with olive oil before sprinkling with sea salt and fresh cracked black pepper, then use a sprig of rosemary to hold everything together. And, you know, make things look super cute. We all love cute! Even when we're talking about food.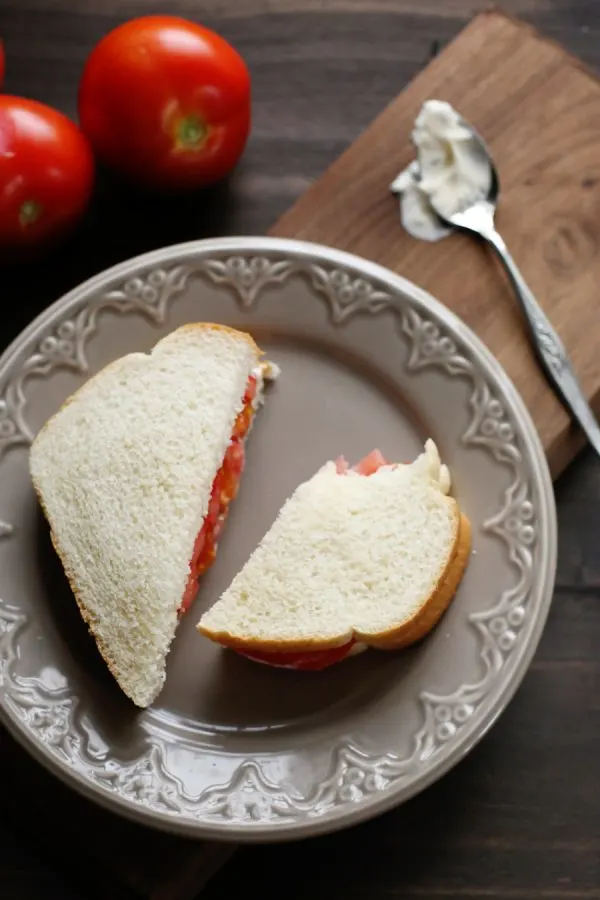 Tomato Sandwich with Basil Mayo
As a kid my grandmother got me hooked on tomato sandwiches and they've remained one of my favorite things to eat, especially in the summer months when tomatoes are fresh and amazing. The key to the perfect tomato sandwich? Simplicity. Slice tomatoes on Italian sourdough bread, with a bit of basil mayo. Maybe a touch of black pepper. And that's it! Don't add cheese or get fancy with other toppings. The beauty in this sandwich is the simplicity of the ingredient and preparation! You can make the basil mayo on the fly using your favorite store bought mayonnaise (mine is Hellmann's) and mixing in as much fresh chopped basil as you want.
And that's it. Five delicious ways you can rock tomatoes at every meal this summer, while shopping local and avoiding food waste. Done and done. Do you have any other favorite ways to eat or prepare tomatoes? Share them with me, please? I love tomatoes and would eat them three meals a day, every day if I could. Also, I think you should give the One Ingredient Five Ways challenge a try this summer! It was a lot of fun and we'll definitely be doing it again.

[Photos by Cyd Converse for The Sweetest Occasion.]
This post was sponsored by Unilever and Project Sunlight. Read more about our editorial policies.