This post was sponsored by DRY Soda Co. Thank you for supporting the sponsors that so
generously help The Sweetest Occasion keep the party rockin'!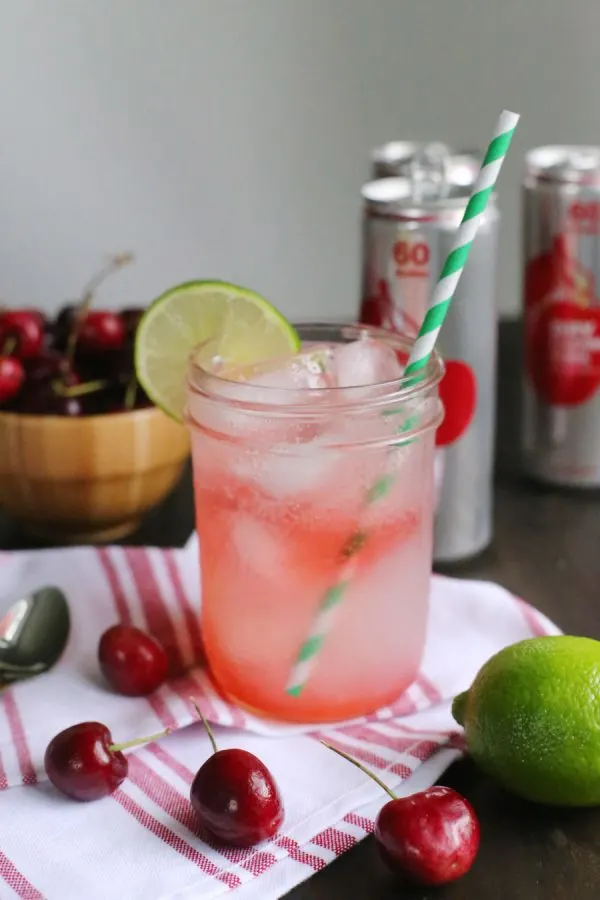 I've been a huge fan of DRY Soda Co. for a few years now, ever since Jenny introduced me with these lavender ice cream floats. I love that their sodas are crafted to be less sweet than traditional soda, sweetened with just a minimal amount of pure cane sugar. Plus their flavors (like Blood Orange, Lavender, Vanilla, Cherry and Rhubarb) are a bit more sophisticated and grown up for those of us who like to think beyond the cola. Because of this, DRY sodas make the perfect cocktail mixers! Today I'm excited to be partnering with DRY to share this spiked cherry limeade with you – it may just be the perfect summer cocktail!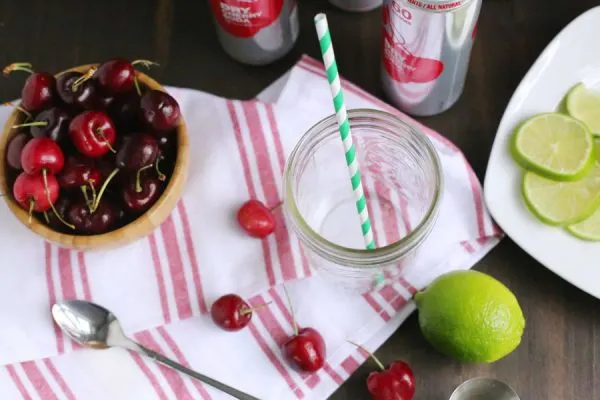 4 oz DRY Cherry Soda
4 oz fresh limeade
1-1/2 oz vodka
1/2 oz grenadine
Ice
Limes and cherries to garnish
Fill a mason jar or cocktail glass with ice. Add limeade and vodka, top with soda and then add grenadine. Gently stir to combine. Garnish with fresh cherries and/or lime slices and sip away! For the limeade, fresh homemade limeade is best, but you can substitute with a ready made option. (For making limemade at home, I follow this recipe.) To make this spiked cocktail into an alcohol free mocktail, simply skip the vodka and add a little extra DRY cherry soda.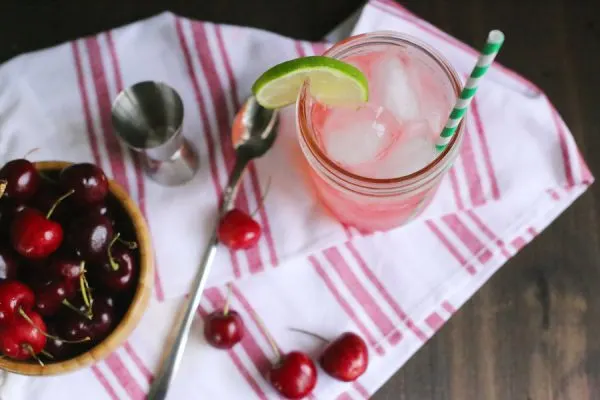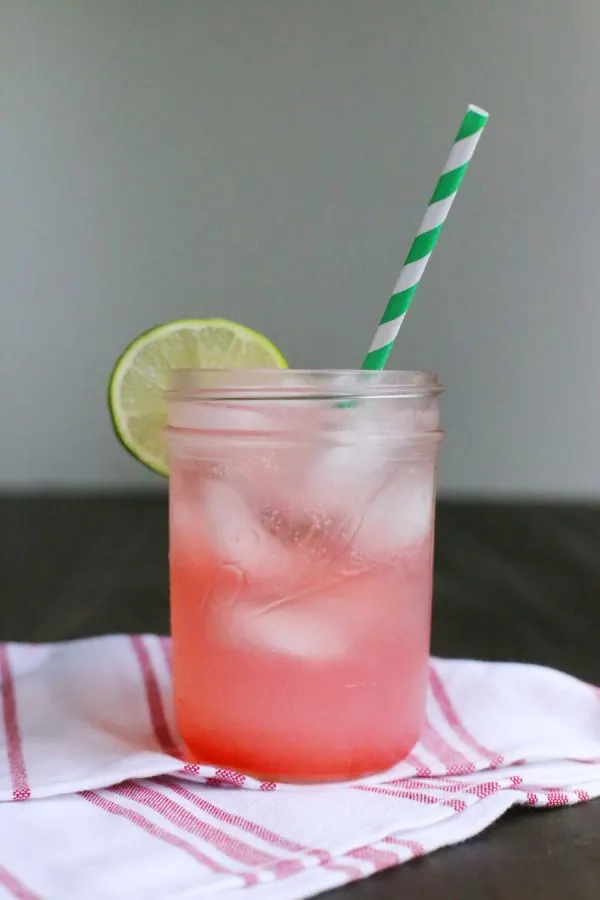 [Photos + recipe by Cyd Converse for The Sweetest Occasion.]
This post was sponsored by DRY Soda Co.. Read more about our editorial policies.