Can we talk about the world's yummiest campground food this morning? Because I'm telling you, this is where it's at. We're talking campfire mountain pies! Have you ever had them? I'm finding that far too few people seem to know about these delicious little creations, but today I'm setting out to change all that. They're crazy easy to make, you can change up the ingredients however you want and they're perfect for whipping up something amazingly tasty, whether it be for breakfast, lunch, dinner or dessert. Also, you're going to be drooling any second now.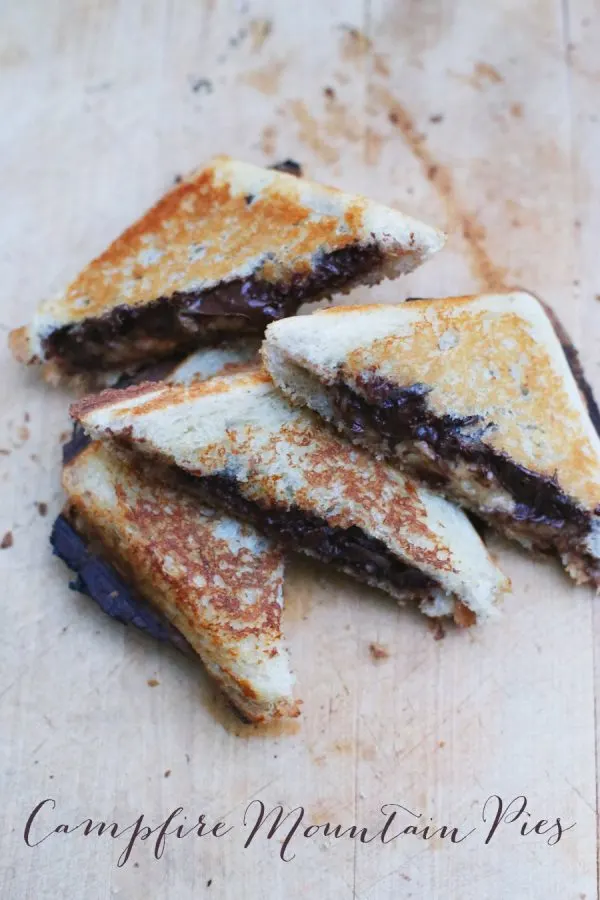 To get started, you're going to need a campfire sandwich cooker like this one. We actually have two and that works out pretty good because you can pump out more pies at a faster rate when you're dealing with a crowd…or just a couple of hungry kids. Oh, and here's the thing. If you can cook a grilled cheese, you can cook mountain pies over a campfire. It's seriously that ridiculously easy. Only they're far, far more delicious.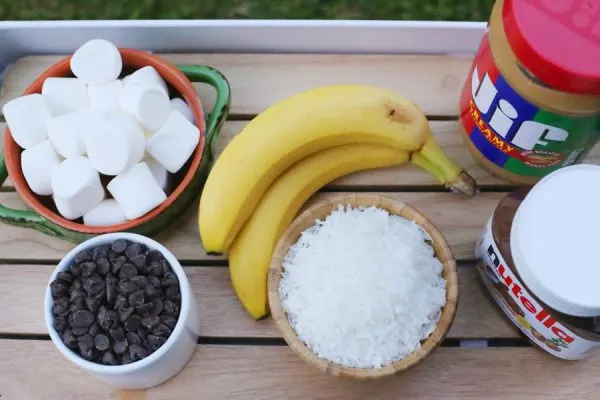 Sliced bread
Butter or margarine
Cooking spray
Nutella
Chocolate chips
Banana
Coconut flakes
Peanut butter
Marshmallows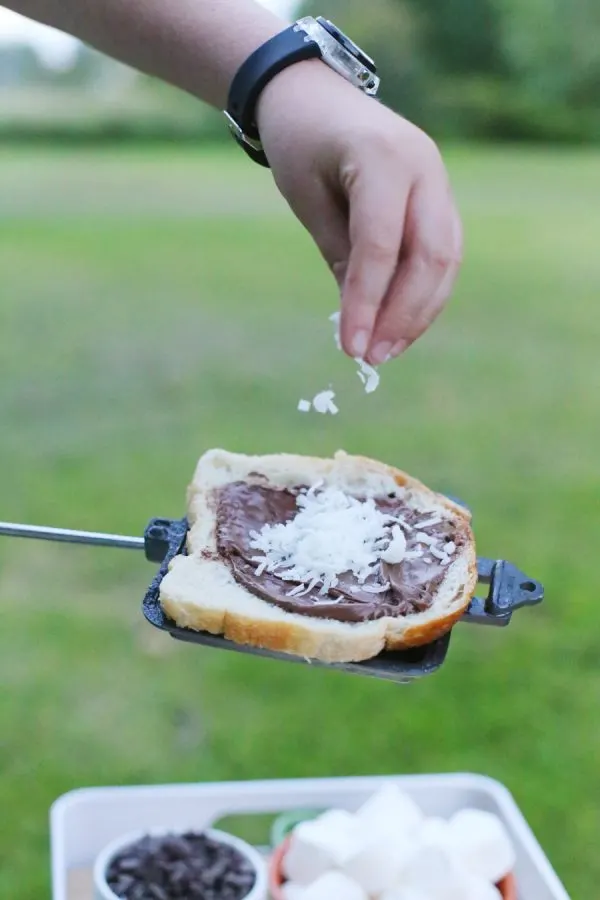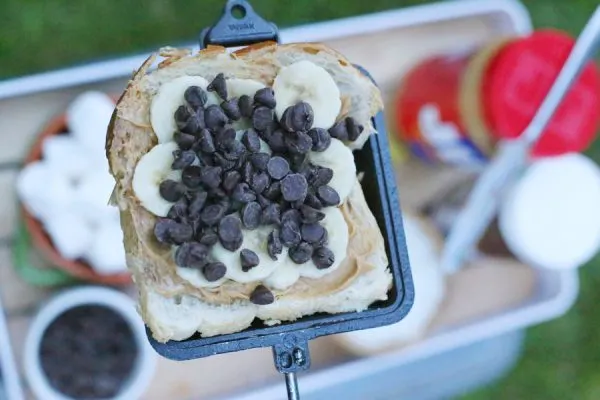 Begin by buttering two slices of bread. I love a good crusty Italian bread, but really even a very basic white sandwich bread will work here. Spray each side of the camp cooker and place one slice of bread, butter side down, into the cooker. Load it up with whatever yummy fillings you'd like. For his, my little dude went with Nutella, chocolate chips and coconut flakes because he was going after an Almond Joy inspired flavor combo. (And, um, can you blame him?) For my big dude, B went with peanut butter, sliced bananas and a sprinkling of chocolate chips. Also, amazing.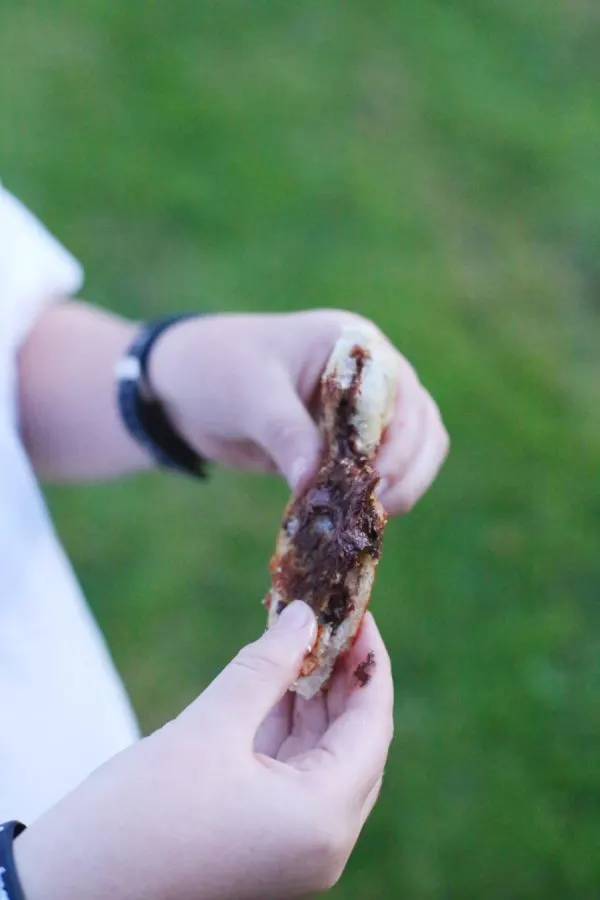 Top your concoction with the second slice of bread, butter also facing out. Close up the pie cooker and secure it, trimming any excess bread from the edges. Stick it directly on the hot coals of your fire, cooking for 5 – 6 minutes while rotating often. Remove from the fire, carefully remove the pie and then slice. Allow the pies to cool slightly before eating, because the filling will be piping hot! These pies aren't just for dessert either. You can fill them with ham and cheese, breakfast sausage, cheese and pepperoni, whatever you can dream up. So now, you should go make yourself one of these bad boys. They're amazing. You can thank me later.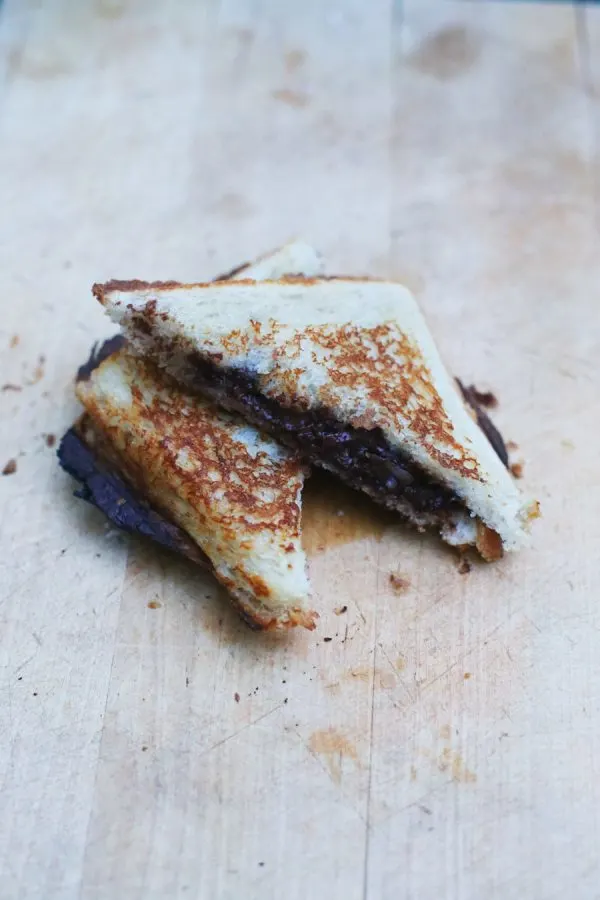 [Photos + recipe by Cyd Converse for The Sweetest Occasion.]