Gosh, I love stripes something fierce. And truthfully, while I'm pretty much stripes-obsessed all year long, I particularly love them in the summer months. They have that perfectly preppy feel that I really can't get enough of during the hot summer months. Paired with denim or linen or chambray, stripes just get the job done for me. Right now as I'm working on holding onto summer tight with both hands, I'm particularly loving these striped out pieces. That duffle bag? That perfect striped tee? I'll take one of each, please, and thank you!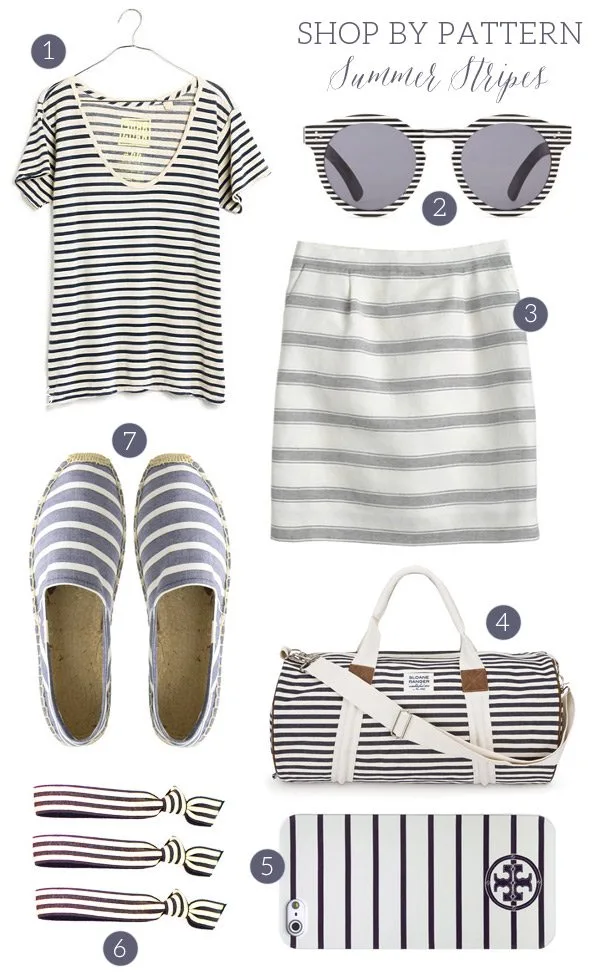 [Shop | 1: Striped tee | 2: Striped sunglasses | 3: Striped mini skirt | 4: Striped duffle bag | 5: Striped iPhone case | 6: Striped hair ties | 7: Striped espadrilles.]
This post includes affiliate links. Read more about our editorial policies.