Guys, do you know what I did this morning? I woke up before dawn and cooked B breakfast. Once he was off to work, I did my T25 workout of the day, followed by a half hour of yoga and then promptly put fluffy Christmas printed pajama pants on after my shower. I made coffee, started sifting through emails and immediately realized that the weather was bad. As in, loads of snow piling up when we weren't expecting any really accumulation until tonight. Between today and Wednesday we're expecting as much as two or three feet so I realized I needed to hoof it off to run some errands before potentially being snowed in for a good chunk of the week. (Don't worry, I wore jeans when I left the house. Promise.) All of that to say, this Tiki twisted winter cocktail is just what the doctor ordered today! It's a Hawaiian-inspired drink, designed with bringing a little something tropical to an otherwise cold and dreary day.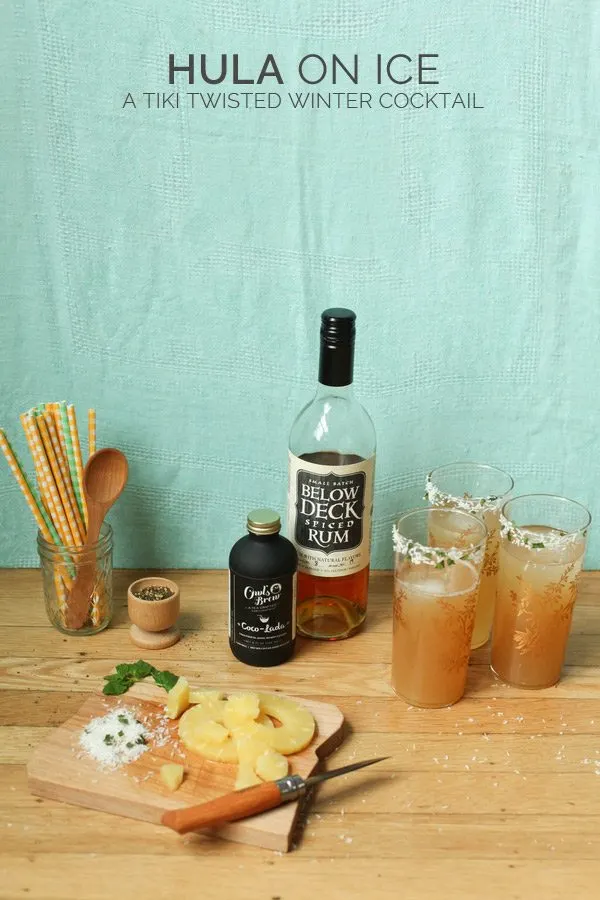 Shared by Celeste Noche and Mint & Mirth, this cocktail features summery notes of pineapple and coconut in juxtaposition with the spicy, darker flavors of good rum, chai, and Coco-Lada tea-based syrup. Best of all, it's easy to prepare at home for one, two, or twenty, so it's perfect for any fall or winter soirée! This is precisely the type of cocktail I like to sip and serve over the holidays. Something rich and complex, brightened up with a hit of unexpected sweetness. Yummy!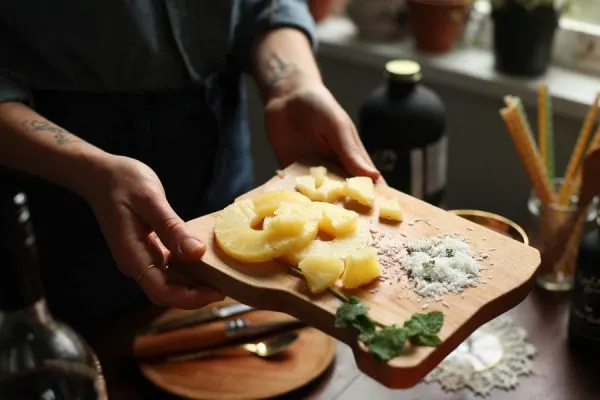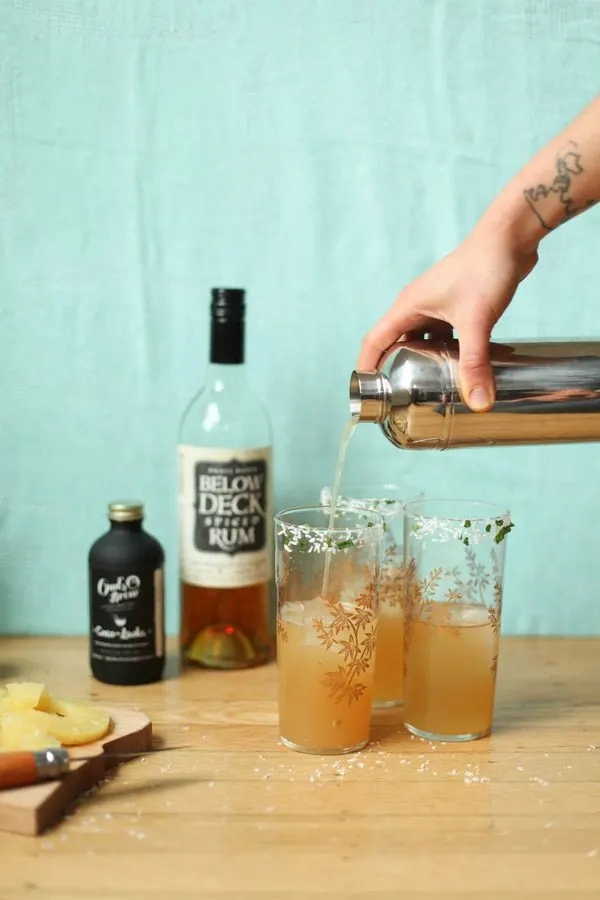 1 ½ oz Spiced rum
2 oz Coco-Lada tea-based syrup
¾ oz Fresh pineapple juice
3 – 5 Fresh mint leaves
Ice
Crushed coconut and mint to rim the glass
Slice of pineapple for garnish
Use a pineapple slice to wet the rim of a chilled tumbler, then gently dip the rim in crushed coconut and mint. Next, shake all syrup, rum, mint, and juice in a cocktail shaker filled with ice and strain into glass. Garnish with a fresh slice of pineapple, and enjoy!

[Cocktail by Mint & Mirth | Photos by Celeste Noche Photography | Glassware from Vintage Mingle.]