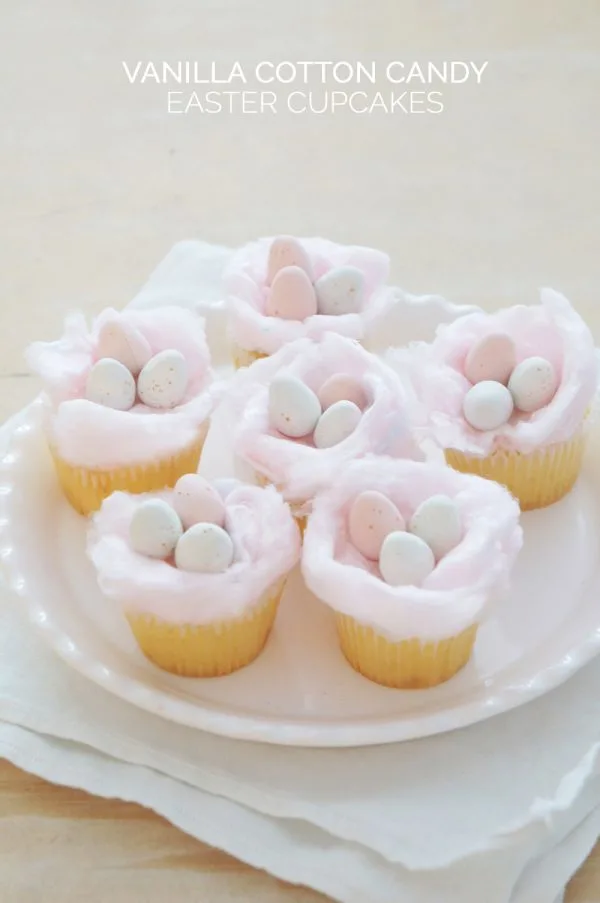 It's pretty possible that I've mentioned before that I'm not a candy fan. Chocolate, yes. Baked goods, yes. Ice cream, absolutely. But candy? Meh. Not so much. The exception to that rule are Cadbury mini eggs. Good grief, what is it with those things? They're like absolute candy crack. I can't even have them in the house or it goes down. Hard. So when Melina of Sugary & Buttery sent over her sweet and pretty confection of the month and I saw these vanilla cotton candy cupcakes topped with mini eggs, well, that was that. Needless to say, I'm buying a bag of Cadbury mini eggs today and the little gentlemen of the house and I are fixing to make some Easter cupcakes.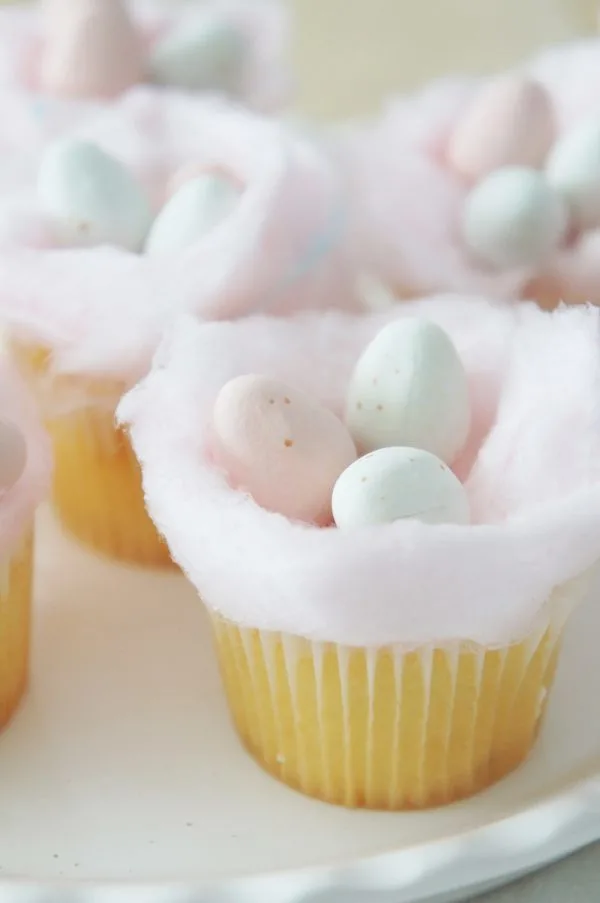 For the Cupcakes
1-1/2 cups all purpose flour
1/2 teaspoon baking powder
1/4 teaspoon baking soda
1/2 teaspoon salt
1 cup granulated sugar
1/2 cup unsalted butter, melted
2 egg whites
1/4 cup vanilla yogurt
3/4 cup milk
1 vanilla bean
For Decorating
Cotton candy

Cadbury Mini Eggs (or similar)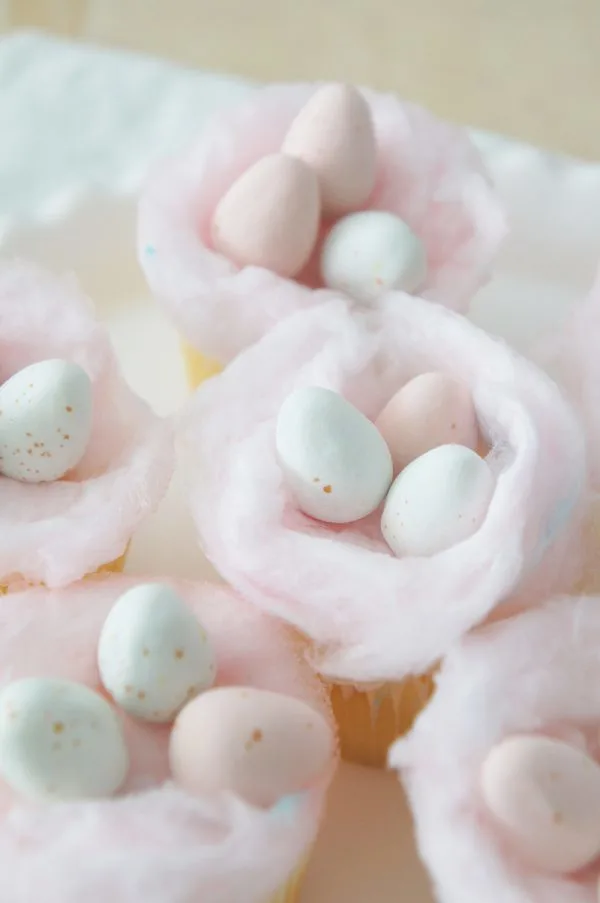 Preheat oven to 350°F. Line mini muffin tin with 24 mini cupcake liners. Set aside.
In a medium bowl, mix together flour, baking powder, baking soda, and salt. Set aside. In a large microwave-safe bowl, melt butter in the microwave. Whisk in sugar.
Whisk in egg whites, yogurt, milk, and seeds of 1 vanilla bean until combined. Slowly mix dry ingredients into the wet ingredients until no lumps remain. Divide batter among 24 cupcake liners (or 24 mini) and bake for 10 minutes or until a toothpick inserted in the center comes out clean. Allow to cool completely.
To decorate, carefully form little nests of cotton candy and place them on each cupcake. Place 3 little candy eggs in each nest and you're done! NOTE: The cotton candy can melt and dissolve in as little as 30 minutes depending on your weather and humidity. If you live in such a climate, it's best to decorate right before serving.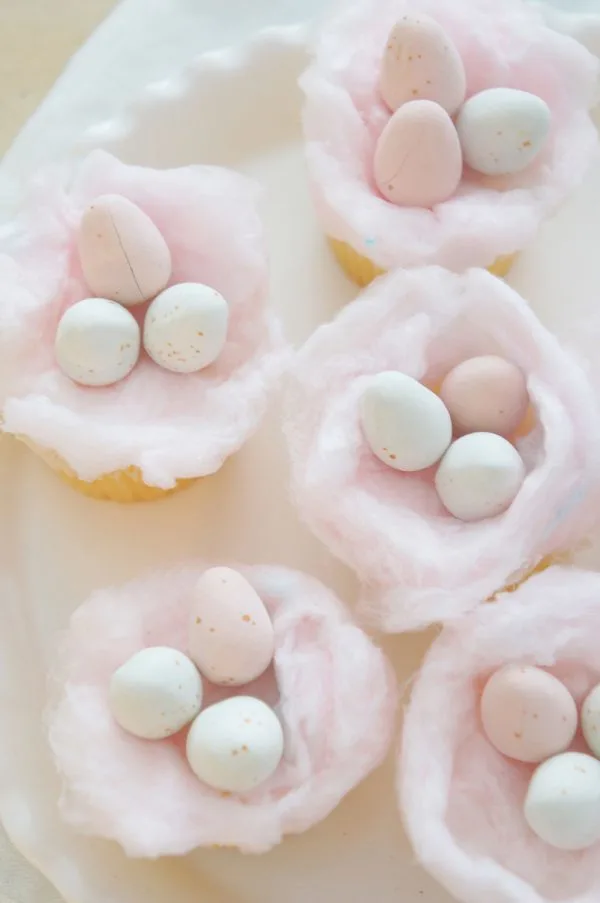 A huge thank you to Melina for sharing these adorable little cupcakes with us today! Don't forget, if you give these a try be sure to share them with me on Instagram using the hashtag #thesweetestoccasion.
[Photos + recipe by Sugary & Buttery for The Sweetest Occasion.]