I've lamented time and again about my brown thumb when it comes to houseplants. I just kill them. All of them. It's completely disgraceful. Especially when you consider that my grandmother was a prolific gardener and always had a house full of plants, a tradition my mother now continues, this inability of mine to keep a plant alive is just ridiculous. When it comes to actual gardening, I have no problem keeping things alive. Move those plants inside and it's as good as signing their death certificate. I really really want to change this, so I've been paying attention to all of the timely spring posts and features popping up about plants in general and houseplants specifically. I am going to do this, friends. I am going to acquire and keep alive some pretty little plants. For real this time. Any tips or recommendations for me? Any houseplants you love? Any reformed brown thumbs out there?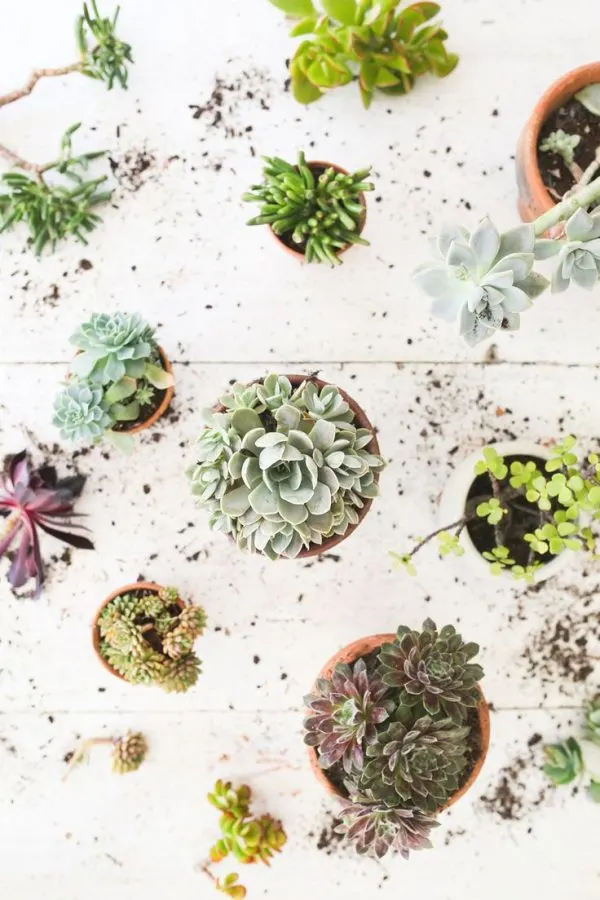 [Propagating succulents from The Slow Poke.]
Succulents are notoriously simple to care for, or so they say. I'll be honest and admit that I do have a couple of small succulents hanging around that have lasted a long time so perhaps I need more succulents in my life?
[Photo by White Loft Studio via Style Me Pretty Living.]
My grandmother had a long burro's tail in a macrame plant hanger that hung in front of the guest bedroom window for as many years as I can remember. For that reason I would really love to have one or a few in my own home. Also, my grandma was super hip apparently, if the succulent and macrame trend are telling.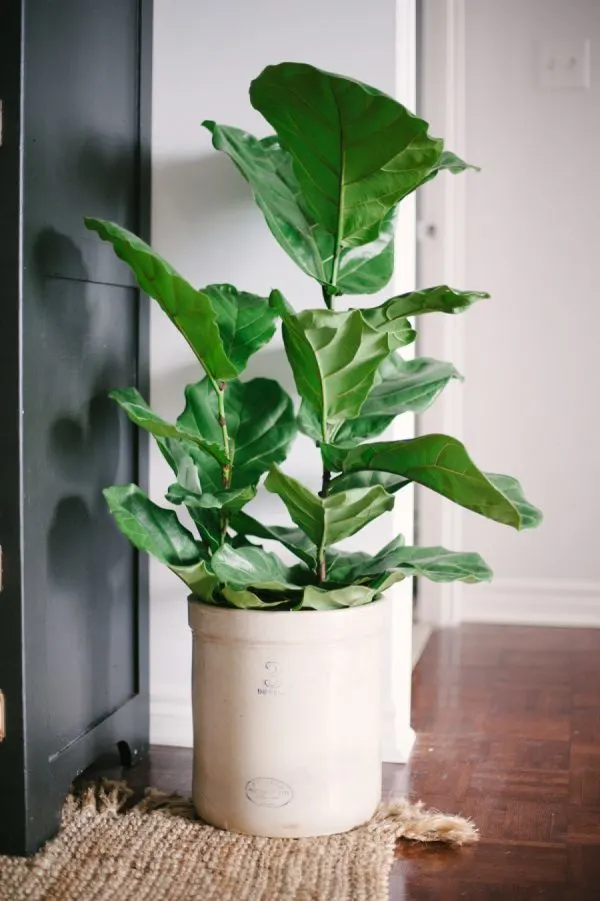 Fiddle leaf figs are such a trend right now, I know I know. But aren't they so pretty? Also, it's alleged that they aren't too tricky to keep alive. I am skeptical about that, because, well, I kill everything. But maybe if I had a plant this pretty it'd be extra incentive to keep it alive? Check out these 10 indoor plants you can't kill over at Style Me Pretty Living! I'm hoping they more than I do and maybe I can keep one of these babies alive.
[Photo by Heidi Lau via Style Me Pretty Living.]