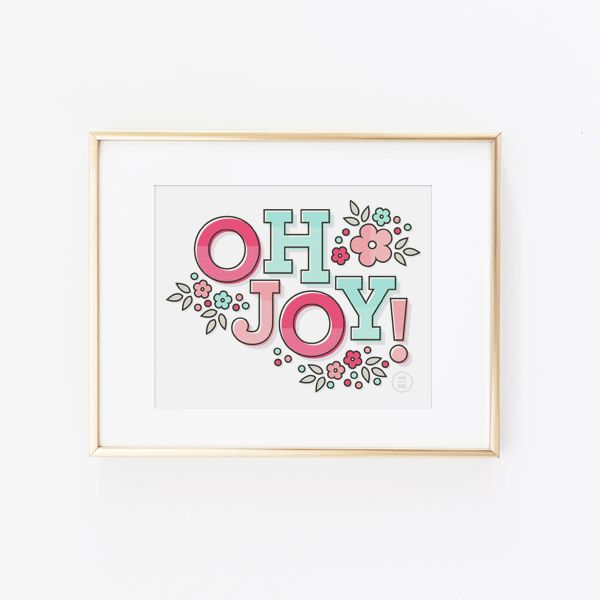 It's time for the next installment of our printable art print series! Today's gem comes to us in three spring inspired color palettes, designed by my sweet friend Maddy Hague of Splendid Supply Co. (You may remember the awesome art print that Maddy shared a couple of months ago, too!) Maddy is such a talented designer and I'm a longtime fan of her work. Needless to say, I love this latest addition to our print collection. I think it would make a pretty piece to hang in your office (or, yes, even your cubicle), a sweet punch of color in your kitchen, or a little girl's room or nursery! Give it framed as a gift at a bridal or baby shower, maybe? I vote yes! I think that's an excellent idea. Download it in the color scheme of your choice or download them all! If you do, I'd love to take a look! Share it with me on Instagram by tagging me (and Maddy, too!) and using the hashtag #thesweetestoccasion. Nothing would make me happier than to see your art prints looking beautiful in your home!
Download pink/orange | Download green | Download pink/blue | See all free printable art prints

[Art print design by 
Splendid Supply Co.
 for The Sweetest Occasion.]