I couldn't let Memorial Day weekend sneak up on us without sharing this, the easiest and yummiest dessert you've ever made. We're talking layers of berries, fresh whipped cream made with honey and a base of blueberry muffin. Yes, blueberry muffin. Trust me with this one. It's insanely yummy and will only take you a few minutes to throw together if you stop off earlier in the day at your local bakery to pick up some muffins. Or, eat this for breakfast instead of dessert. For what it's worth, I'm a total advocate of that approach.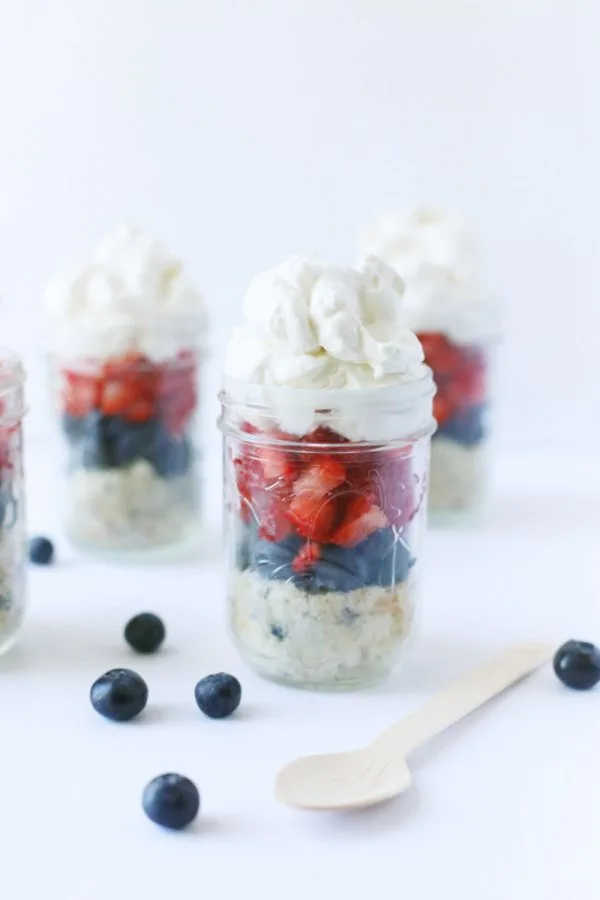 To call this is a recipe is a wee bit of a stretch. It's more like a really good suggestion for how to make the most of the delicious berries popping up left and right at the moment. Put it all in a jar and this is a treat you can prepare in advance and take with you to a picnic or just pull out of the fridge to snack on when the moment suits you.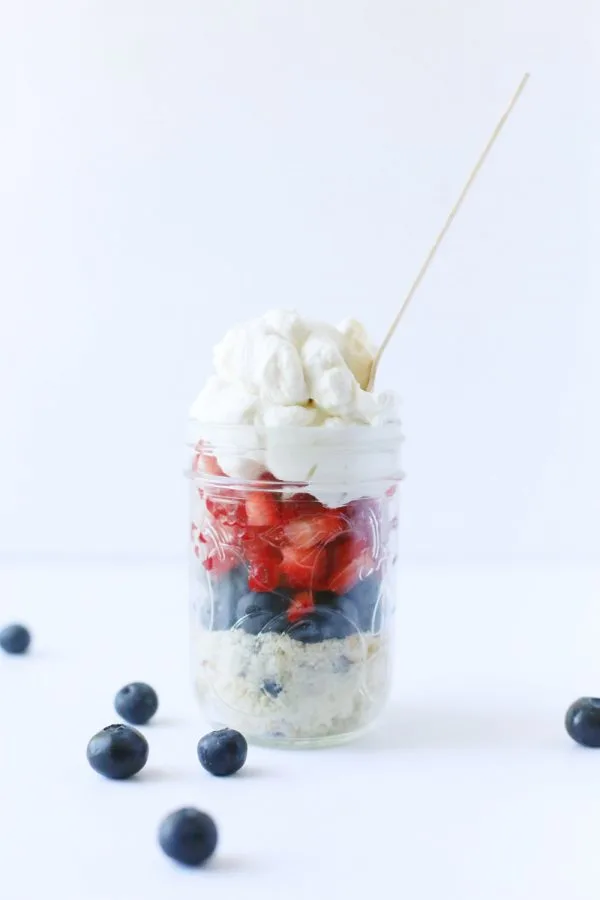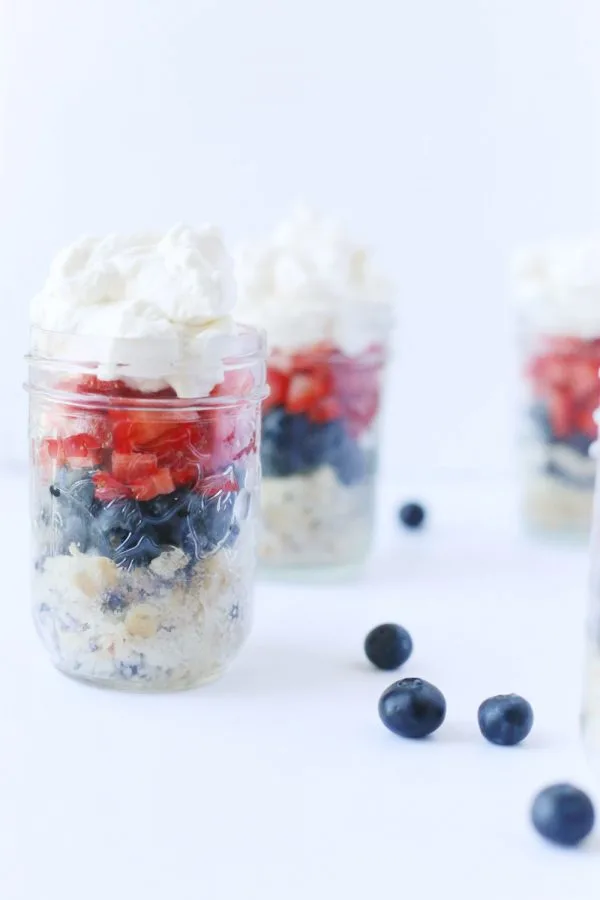 Begin by filling the bottom third of your jar with blueberry muffin. I crumbled mine up and sort of packed into the bottom to provide a good base for the berries. Next, layer blueberries and diced strawberries on top, in nice even layers so you can a bit of a striped effect. Because, you know, patriotism and stripes and all of that jazz. Then, top everything with a big ol' dollop of fresh whipped cream! I made mine with honey instead of the usual sugar and vanilla. The result is a slightly less sweet, but really delicious whipped cream that pairs perfectly with all the berries. And, you know, the muffin. As promised, there you have it! The easiest and yummiest holiday weekend dessert that adds the perfect touch of red, white and blue to your festivities.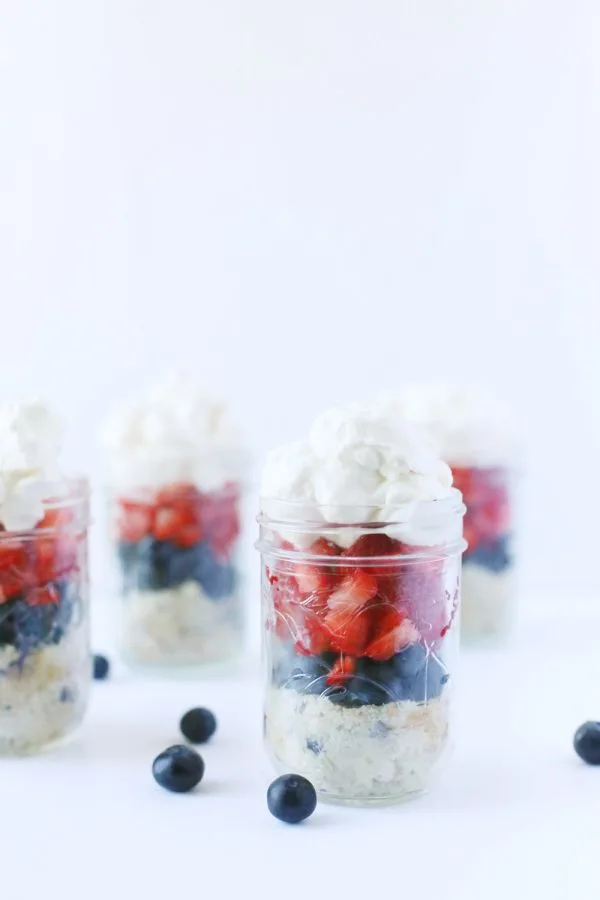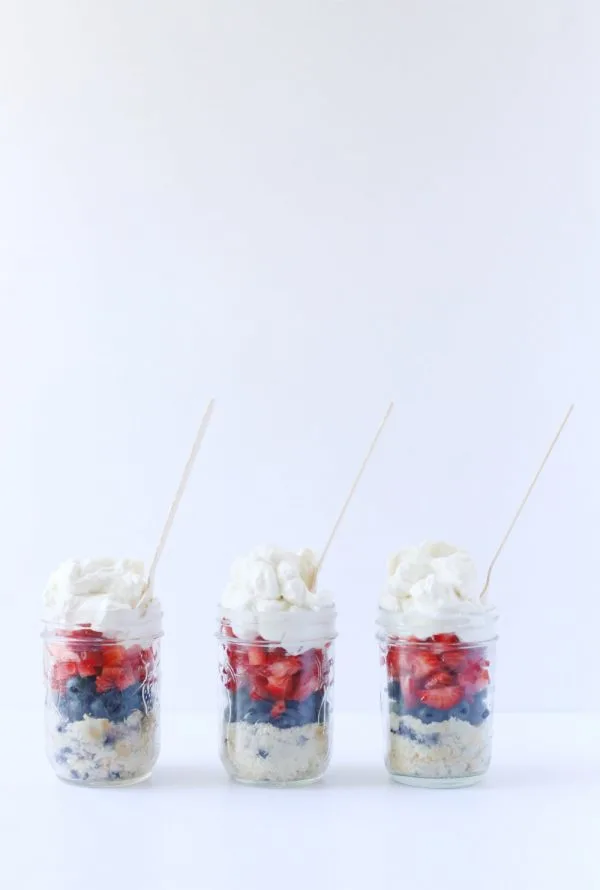 [Recipe + photos by Cyd Converse for The Sweetest Occasion.]