Memorial Day weekend is one of my favorite weekends of the year and I have a feeling I'm not alone on that front. Here in the Northeast, this is definitely the unofficial kick off to summer every year, ushering in months of warm weather, popsicles, picnics and beach dates. It's no secret that I do some sort of stars and stripes themed style guide every summer. I just can't resist super cute patriotic accessories! The only difference is this year I'm sharing some of my favorite things a little earlier, because why should July 4th get all the fun? All of these pieces can move with you through the entire summer season and right on into fall, so snatch 'em up!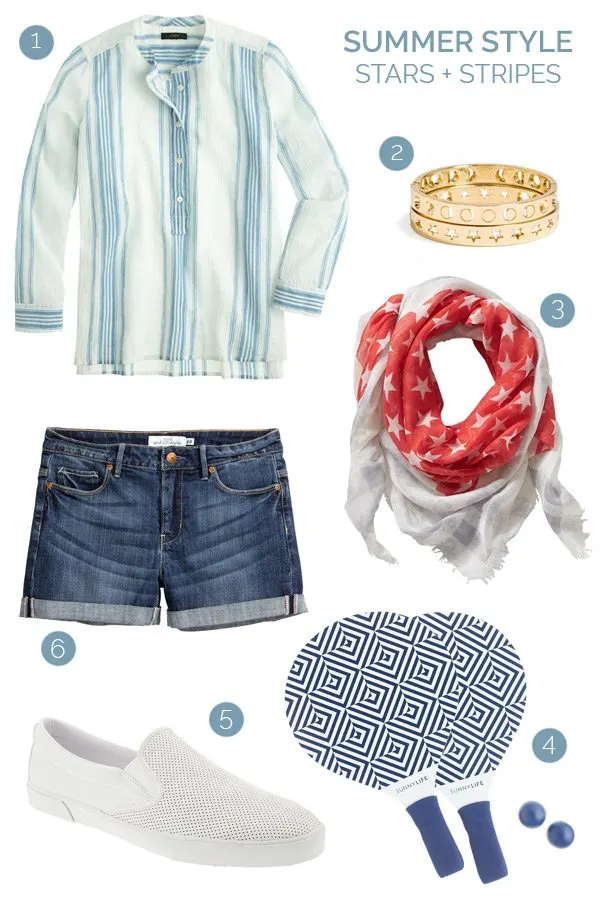 [Shop | 1: Striped top | 2: Bangle set | 3: Patriotic scarf | 4: Paddle ball set | 5: Slip-on sneakers | 6: Denim shorts.]
This post contains affiliate links. Read more about our editorial policies.