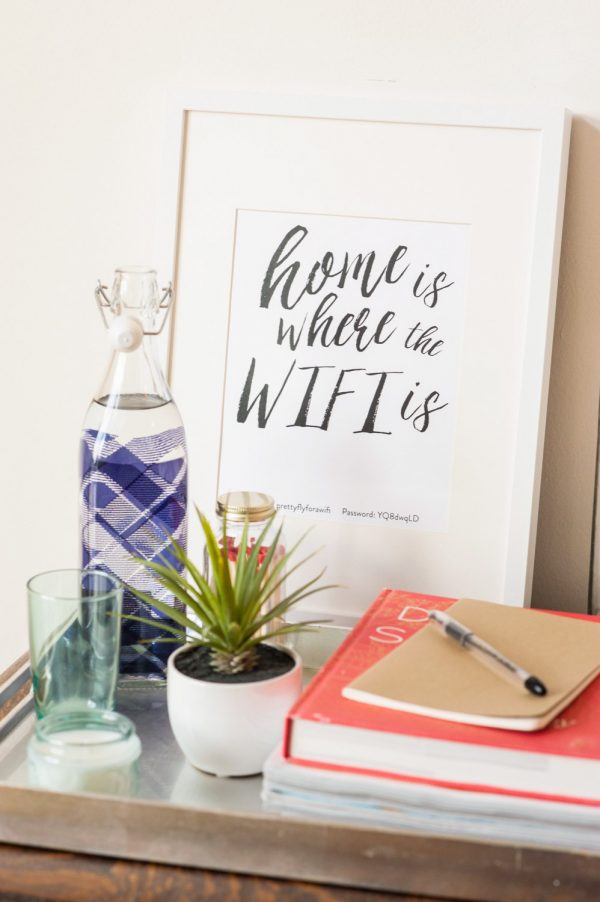 Now that we're closing in on Thanksgiving, the prime holiday traveling season is right around the corner. Yes, I also feel like it was just Memorial Day yesterday, but that's how these things go I suppose, right? When I'm traveling and staying over with friends or family, I know I always love it when they go out of their way to make me feel really at home, which is something I definitely try to do when we have overnight guests, too. So today, in the spirit of all things hospitable, I'm sharing my tips for how to make your guests feel at home for the holidays!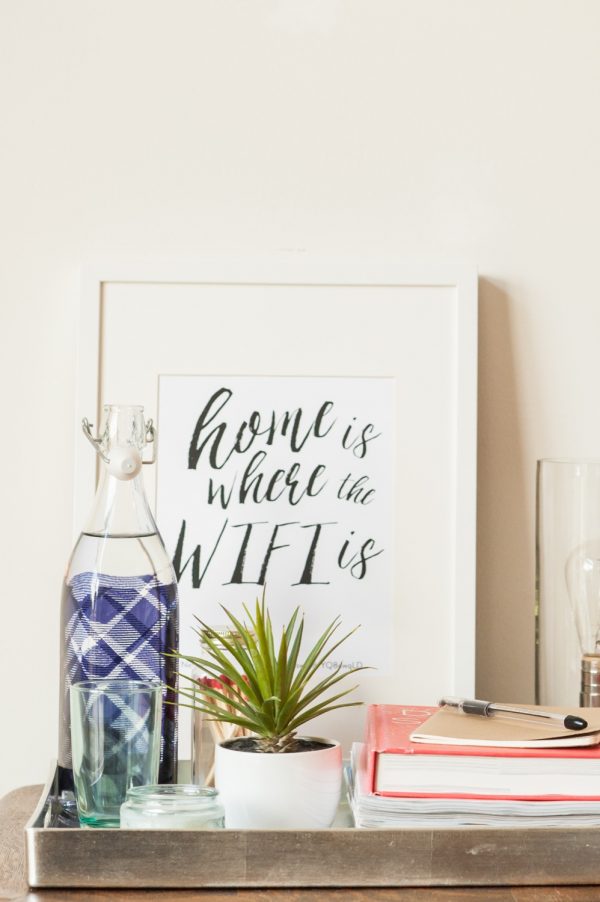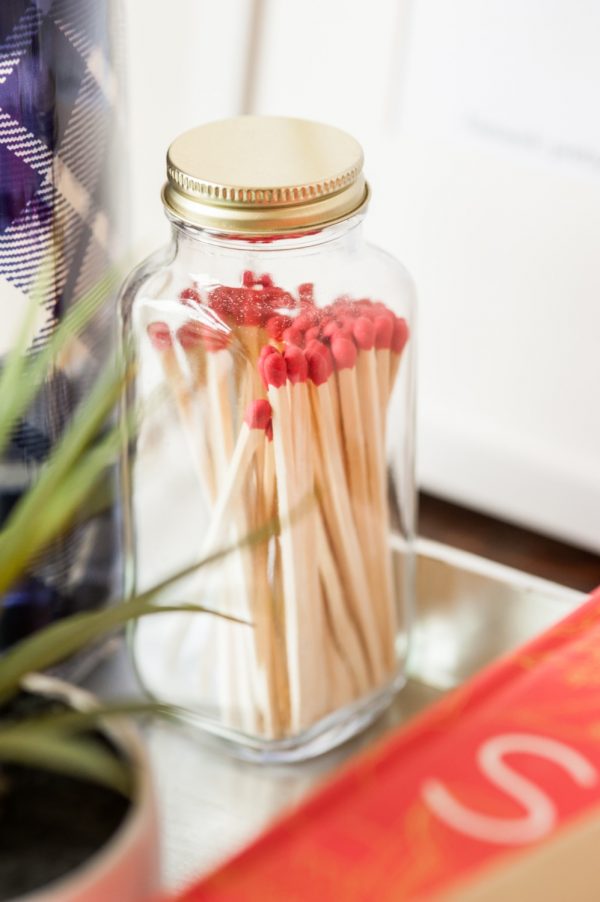 Stock the Guest Room
Whether your guest room is an actual room or a corner of the rec room with an air mattress blown up, stock it up with little things to help your guests feel comfortable. Think basic things like drinking water (a pretty bedside carafe is a nice choice, but a couple of bottles of water will work just as well), a stack of magazines, and a notebook and pen in case they need it during their stay. A few little extras are nice to include, too! A pretty candle with matches, a little plant or a few fresh flowers, even a bar of chocolate or two. Guests hate feeling like they're imposing so having lots of little comforts at the ready will make them feel really special!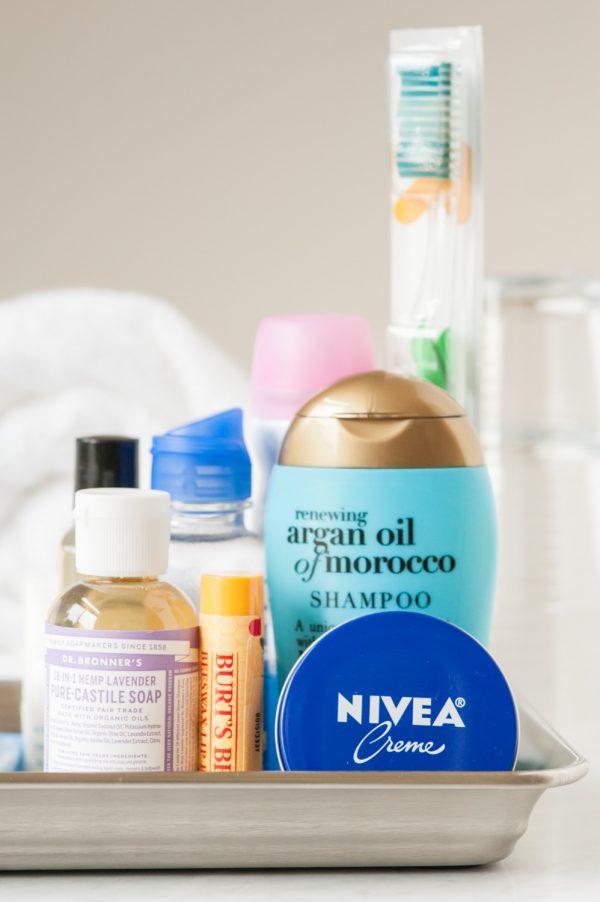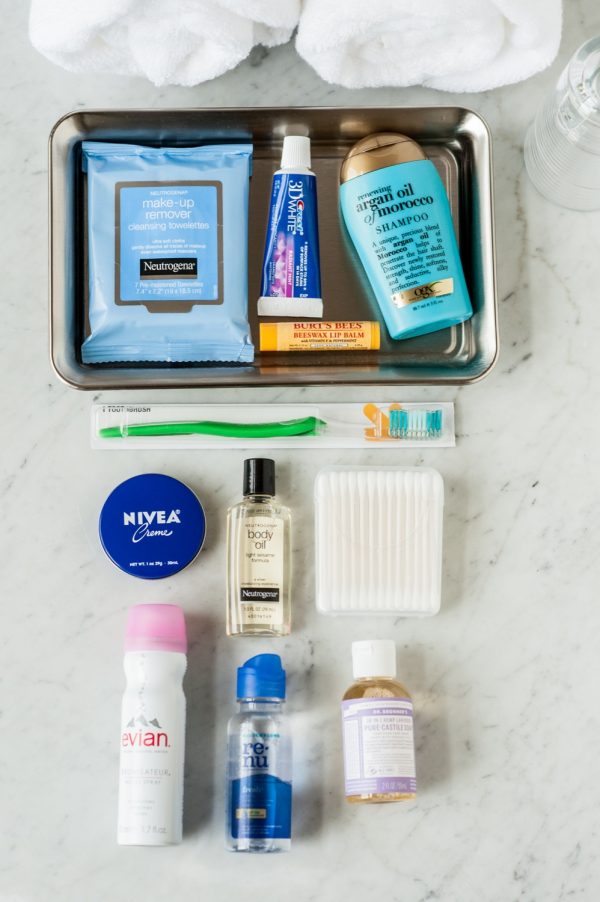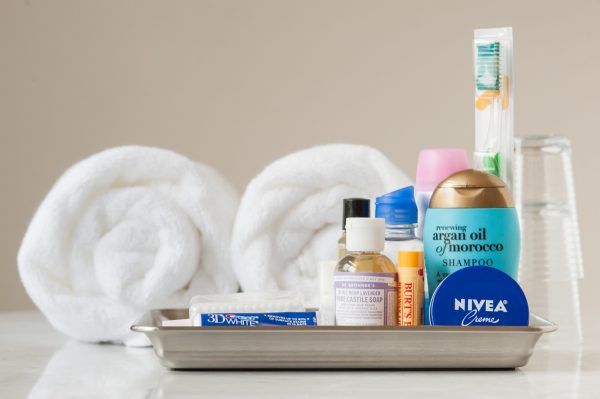 Stock the Bathroom
Toiletries are the number one thing people forget while traveling, so make your guests feel right at home by stocking the bathroom! If they'll have their own bathroom, you can stock a tray or a basket in the actual bathroom, or you can just tuck a stash in their room. Either way, you can easily hit up the travel size section at Target or wherever and grab a whole bunch of mini bottles of things like contact solution, shampoo, conditioner, lotion and body wash. Lip balm, an extra toothbrush, toothpaste, Q-tips and a razor are great ideas, too! (If I had a dollar for every time I forgot to pack a razor while traveling, I would be a very very rich woman!)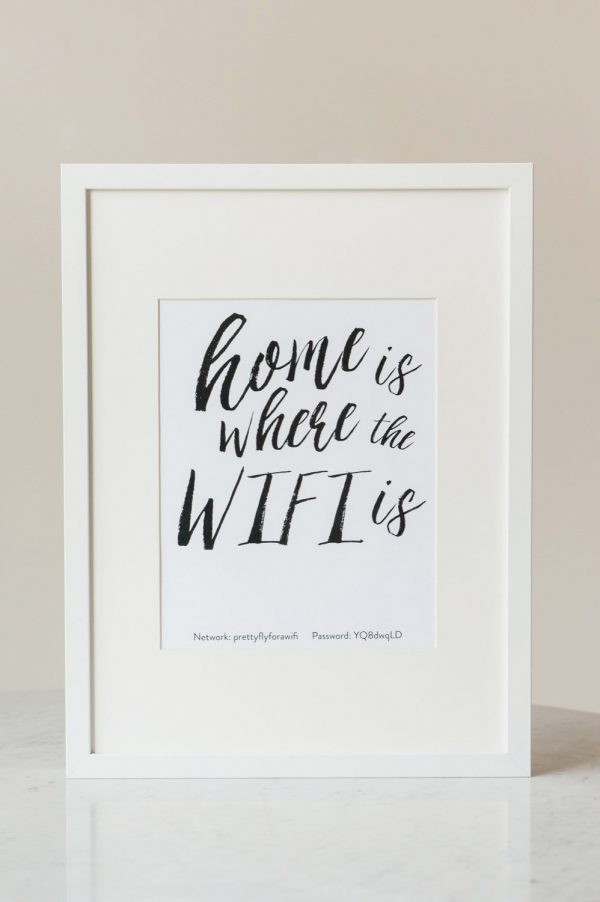 Make them Feel Connected
Precisely no one travels without some combination of smartphone, tablet and/or laptop these days, and I know that the WiFi password is always one of my priorities once I arrive somewhere and get settled in for my stay. I like to get my phone switched over from data and get any other devices I might need while I'm there connected and ready to go. Make it easy for guests to get all settled in by having the network information and password somewhere really easy to find in their room. A fun sign like this is great (and it's available for you to download right here), but simply writing it down on a card and setting it by the bed will work just as well, too!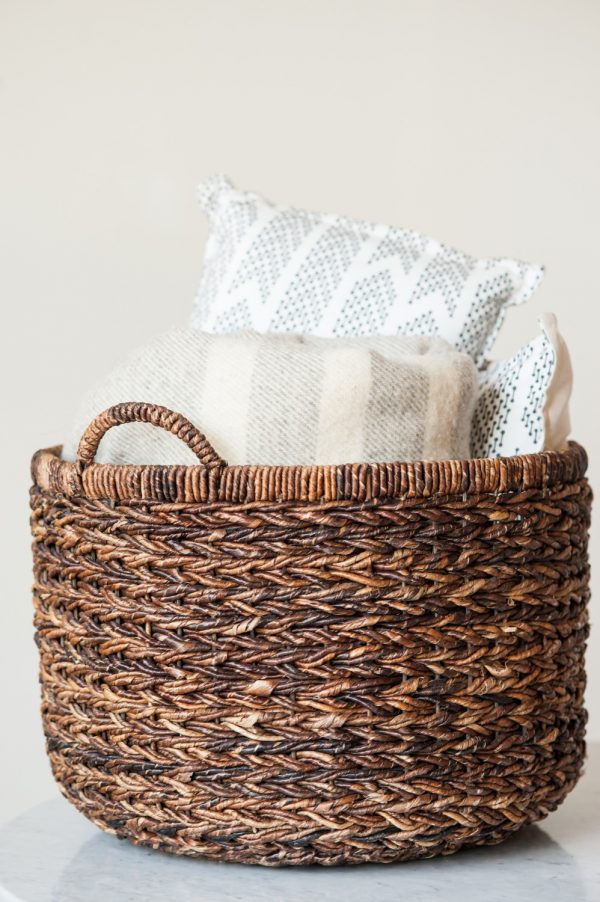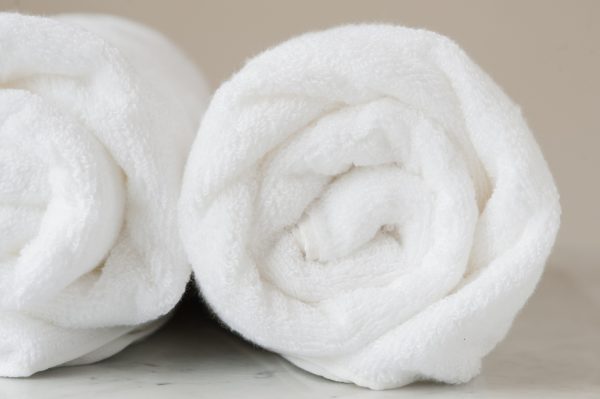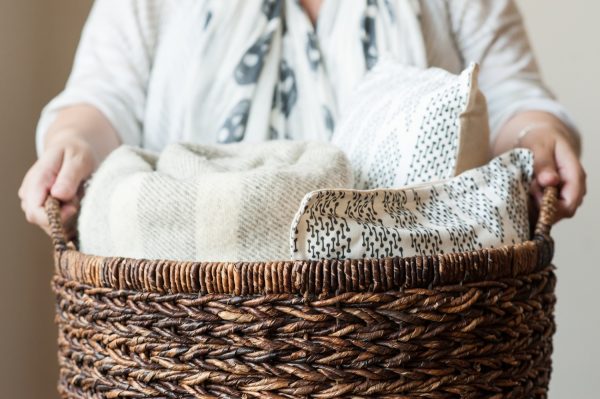 Stock the Linens
Last but not least, you can never ever go wrong by piling on all of the linens and pillows. A big stack of towels, hand towels and wash cloths can go a really long way toward making guests feel at home. In addition to having the bed made, I also like to have a stash of extra blankets and pillows set out and ready for friends or family when they're staying over. Should someone get chilly in the middle of the night for some reason, they're never going to feel comfortable messing with the thermostat or rifling through closets for another blanket, so having a few set aside for them to grab if they need them is a really nice gesture that they'll definitely appreciate.


[Art direction + styling by Cyd Converse | Photos by Alice G. Patterson for The Sweetest Occasion.]