This post was sponsored by The Glad Products Company. Thank you for supporting
the sponsors that help make The Sweetest Occasion possible!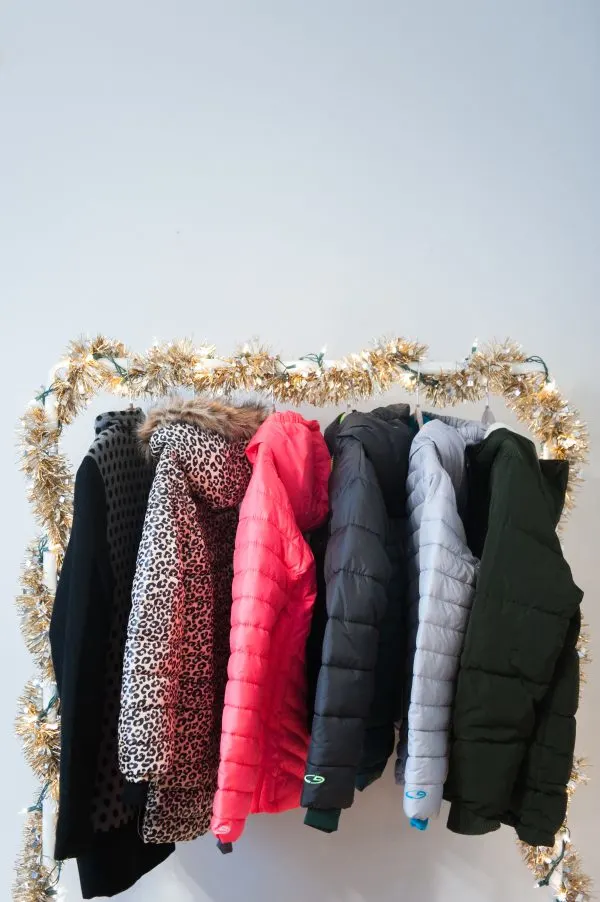 Over the last few years, we've spent a lot of time talking about ways to give back as a family during the holidays, but this year we really wanted to take it up a notch. I'm not sure exactly why, but for some reason knowing that we'd have a new little baby joining us just in time for the holiday season (one still too young to care about material things or fancy gifts) really made us start talking about how we could focus less on gifts and more on giving back this year. We had already decided to cut way back on the number of gifts we purchased this year (have you heard of the Four Christmas Gift Challenge?) and we also wanted to make a point to donate coats to a family in need. So when the folks at Glad reached out to see if I'd be interested in teaming up with them this holiday season for their Glad to Give campaign, it was a done deal! Together we teamed up to host a fun cookie swap where we also donated a bunch of coats to One Warm Coat, an organization committed to providing coats to those in need. I have been so excited about this and couldn't wait to help spread a little extra love this year!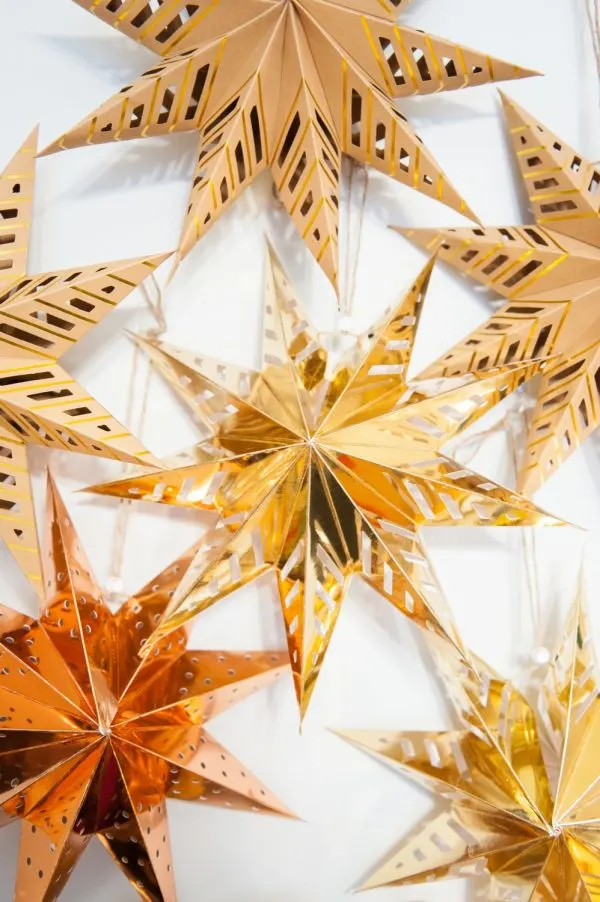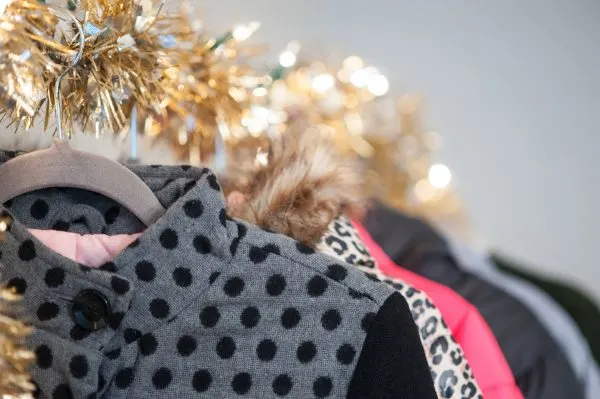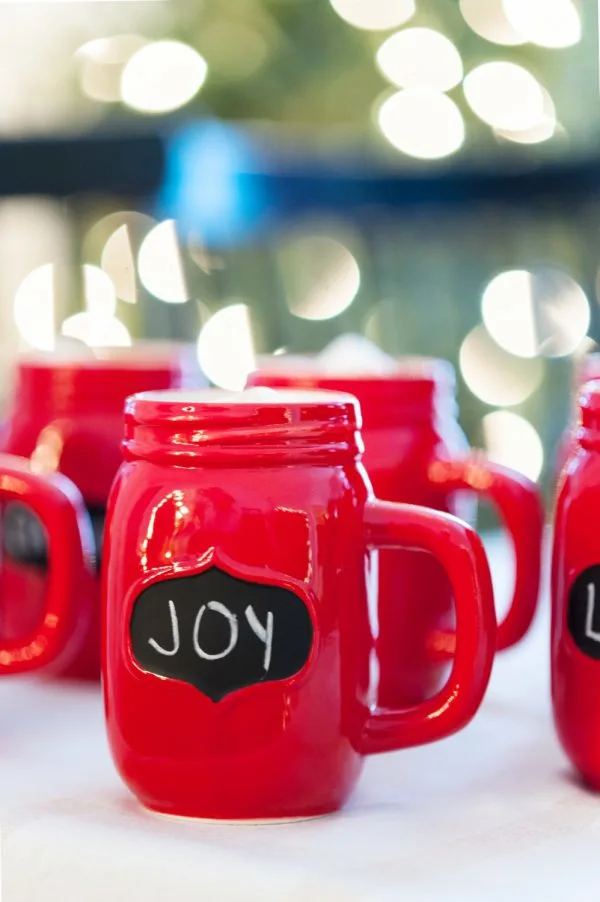 If you're hosting holiday festivities this week or next for the New Year, the idea here is simple! You can invite guests to bring along their favorite homemade cookies and a coat to donate, then enjoy cookies, hot cocoa and a splash of champagne while sharing a bit of holiday cheer. To make it feel extra festive and fun I borrowed this clothing rack from our laundry room and decked it out in garland and twinkle lights to hang up the coats before later bagging them up in a Glad bag and scheduling a pick up. Your coats don't need to be brand new either! Gently used coats will work just as well to help keep someone nice and warm this winter. You can visit One Warm Coat to get more details or make arrangements for a donation!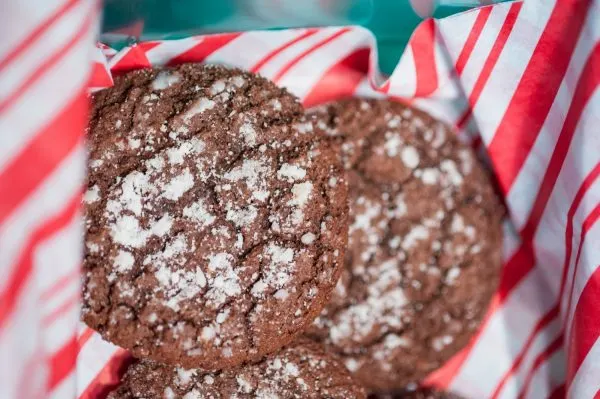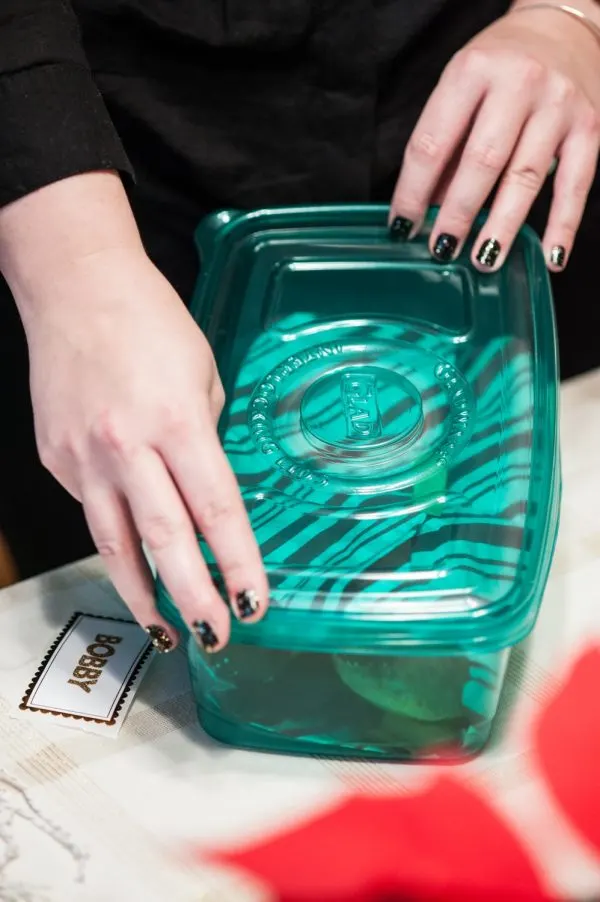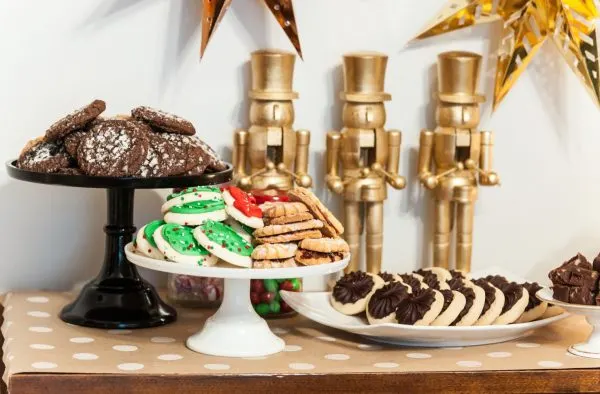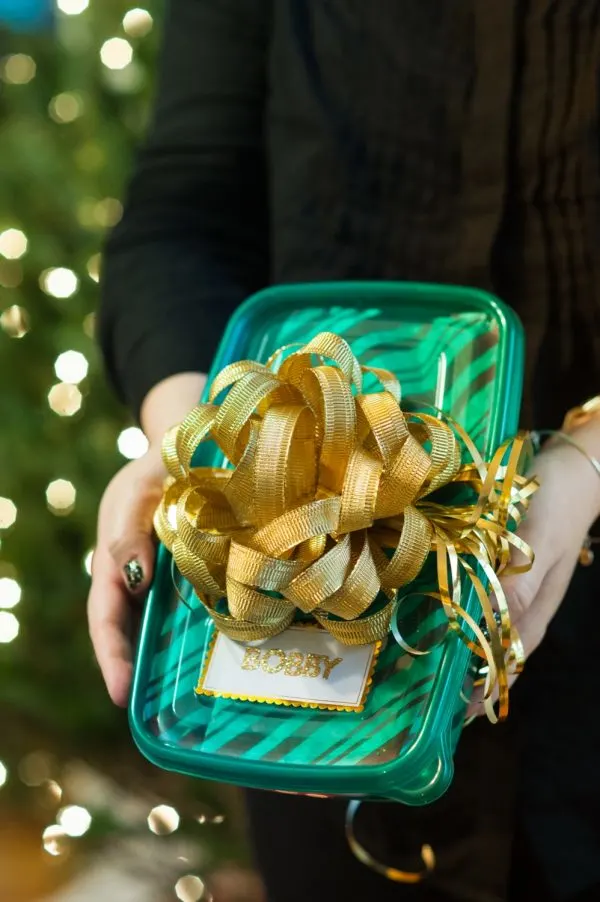 While we were at it, we made a few cookie care packages, too! Using festive green GladWare containers and a whole bunch of pretty gold ribbons, labels, stickers and bows, it's super simple to create bundles of cookies that guests can take home at the end of the night. Or take it one step further and invite guests to join you in creating cookie packs to give to those who could use a little something sweet this holiday season. As a kid, we would go caroling at a local nursing home and we always brought little boxes of cookies along for the residents. I love the idea of doing the same thing with Glad's awesome reusable GladWare food storage containers to help spread a little joy! You'd be surprised how much a simple package of cookies can really transform someone's holiday!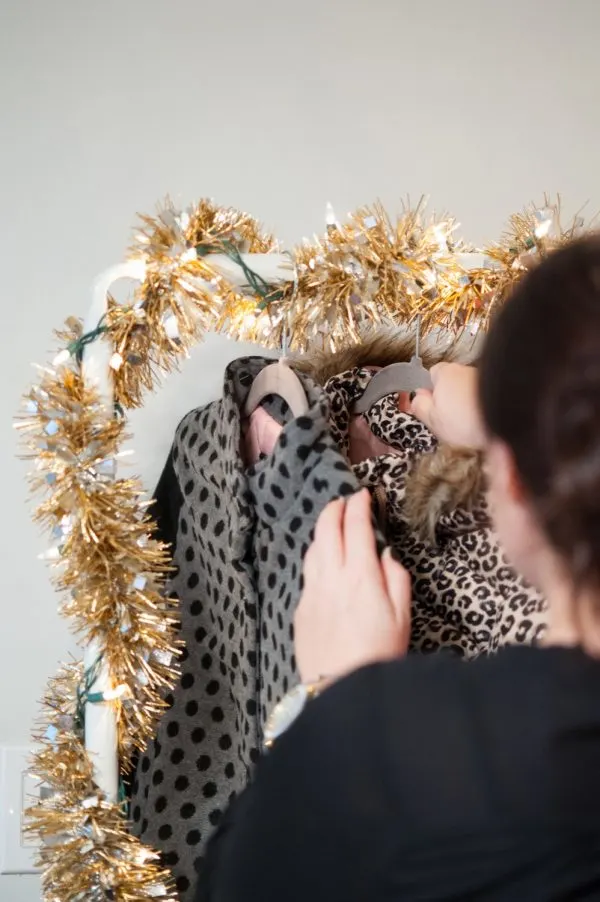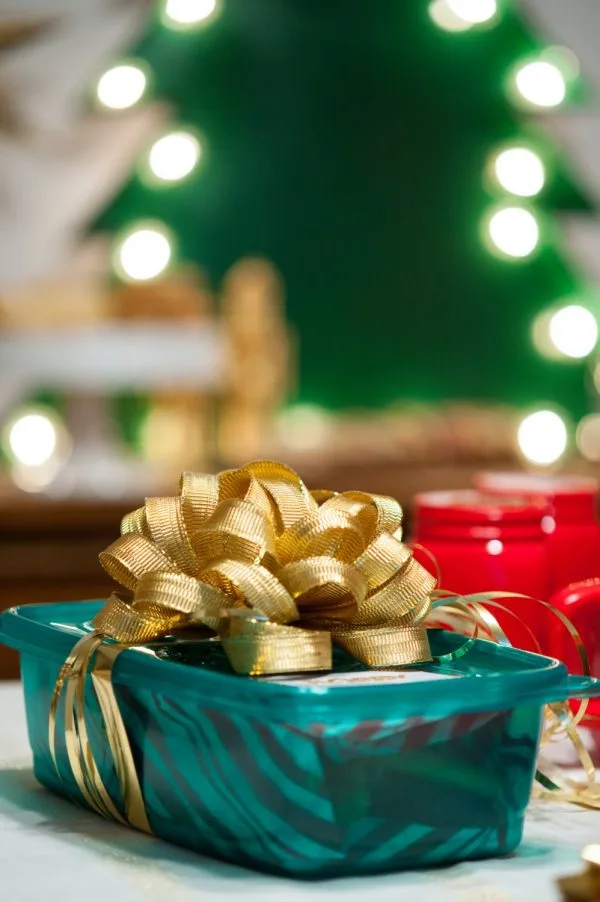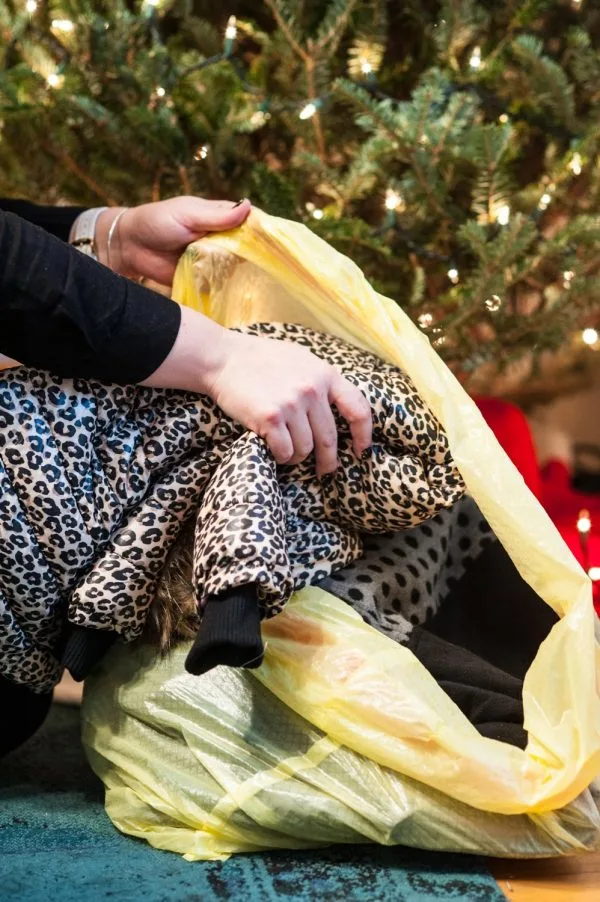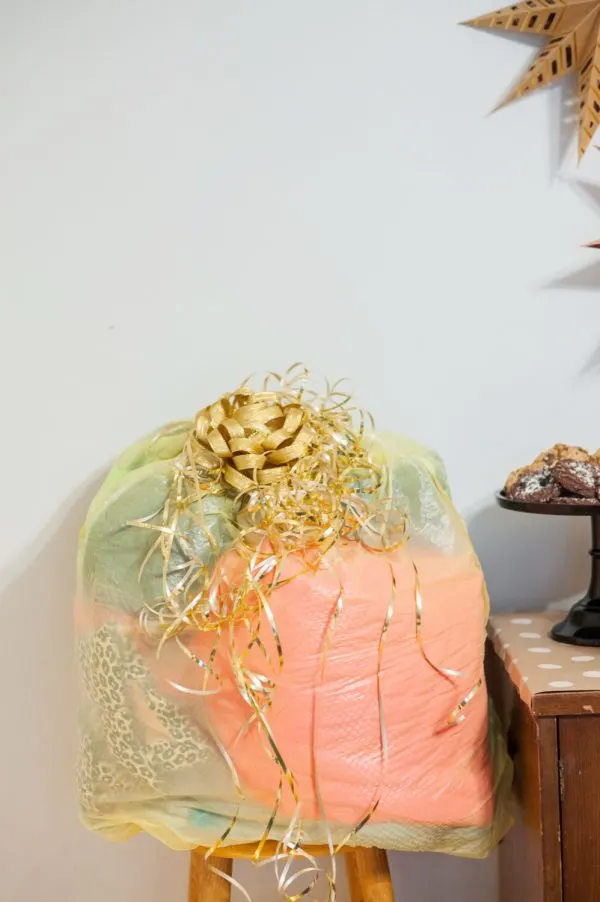 For more ways to give this holiday season, be sure to follow Glad on Instagram, Facebook, Pinterest and Twitter and keep tabs on the #GladtoGive hashtag to see how others are getting in on the action! And tell me, how are you giving back this holiday season? This is something we're becoming really passionate about in our family and want to do more of, so I'd love to know what inspires you and how you get involved!

[Art direction + styling by Cyd Converse | Photos by Alice G. Patterson for The Sweetest Occasion.]
This post was sponsored by The Glad Products Company. Read more about our editorial policies.