I definitely would never classify my personal style as "country" and yet recently I have found myself completely smitten with the Country Living website. It's an absolute treasure trove of inspiration! They have amazing ideas for entertaining and hosting events of all sizes, from the simplest backyard picnic to elaborate black tie soirees. I found myself completely lost in their site yesterday, and just had to share some of the pretty things I found…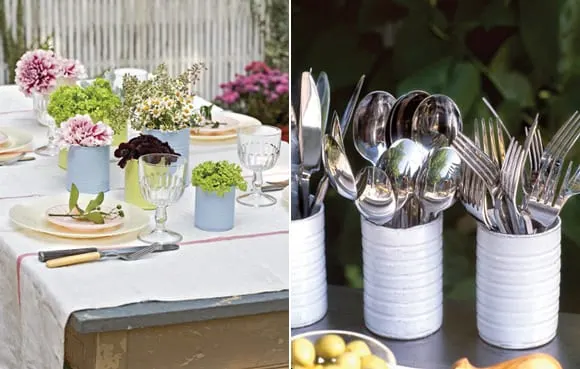 I love these ideas for reusing old soup cans. A coat of paint and they can be easily repurposed as flower planters or containers to hold flatware for cheap and easy party decor. I think they'd look great on a bar to hold twizzle sticks and straws, too!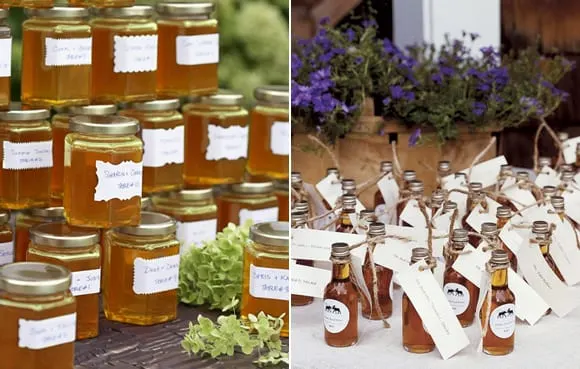 Favors aren't just for weddings – why not treat guests with homemade syrup or honey? If you decide to give favors, they don't have to be expensive and they don't have to be elaborate. Something sweet and tasty will do the trick perfectly.

Bright colors can go a long way toward making a big impact. And I love the idea of simple runners made from burlap. (The hay bale benches are pretty cute, too!)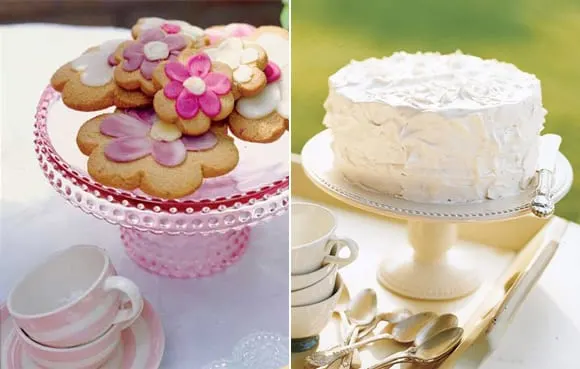 A simple cake or little frosted sugar cookies look so pretty on vintage cake stands. You don't need to buy a fancy fondant-covered cake or cupcakes that cost $6 a piece in order to put together a beautiful and delicious spread of sweets.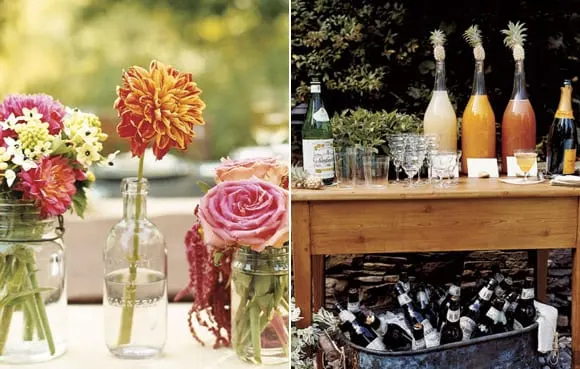 I love bright flowers, like these pretty dahlias and roses, simply arranged in assorted random jars and vases. And I'm a big fan of using food and drink as decor like the bright colors of these cocktail mixers and the bottles stacked up in the big galvanized tub. You'll be buying food and drink anyway, why not make it pretty, too?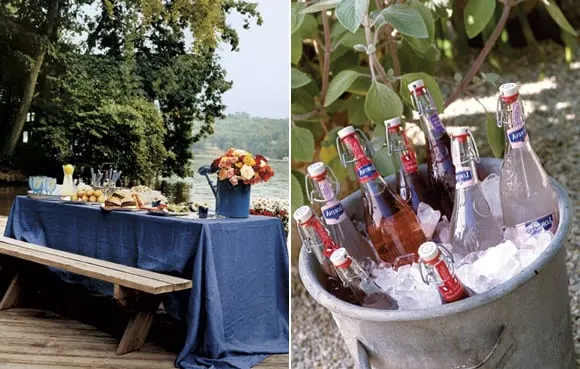 This is proof that you don't need anything more than a big table cloth and a watering can full of flowers picked fresh from the garden (or picked up at the local grocery store) to make a backyard picnic feel really special. (And further proof that drinks in galvanized tubs always look cute.)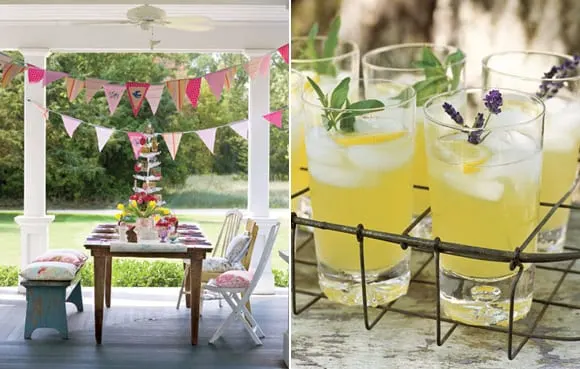 Little details like fabric bunting, assorted colorful pillows and cushions you already have around your house and a spring of lavender are all you really need to make guests feel excited and welcome. Small, simple little details just feel so festive.
{Photos from Country Living.}