Anyone who knows me well knows that I am completely and totally in love with dogs. All of them. In every shape, size and color. My black lab Nina is nearly five and has been with me through a lot including serving as my official wedding planning assistant during which time she made it her duty to get Xyron adhesive stuck to her fur at least once a week. Unfortunately, our girl was not able to participate in our wedding, but I love when couples incorporate their furry kids in their wedding festivities so I'm really excited to be kicking off my weekly Puppy Love feature where I'll showcase adorable dogs attending, participating in and stealing the show at weddings of all varieties.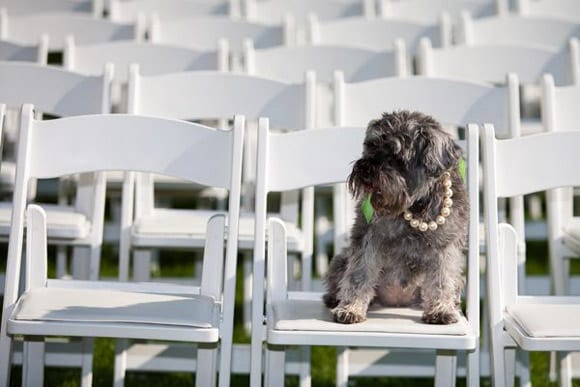 First up is Lola, the beloved doggie of Darci from With This Ring. I adore the pearl dog collar that Darci made for Lola to wear for the big day and I love that they found a way to incorporate Lola even though she can be a little naughty from time to time.
Darci shares, "As much as we love Lola, she definitely isn't the most well behaved dog! So while we knew it wouldn't be a good idea to include her in the ceremony, she is very much a part of our little family and we wanted to spend some time with her the day of the wedding. We opted to see each other and take pictures before the ceremony, so that was the perfect time to have Lola hang out with us and be included in some of the pictures. Those turned out to be some of my favorite photos of the day."
Lola got to spend time with both her mom and her dad before they got married. How precious!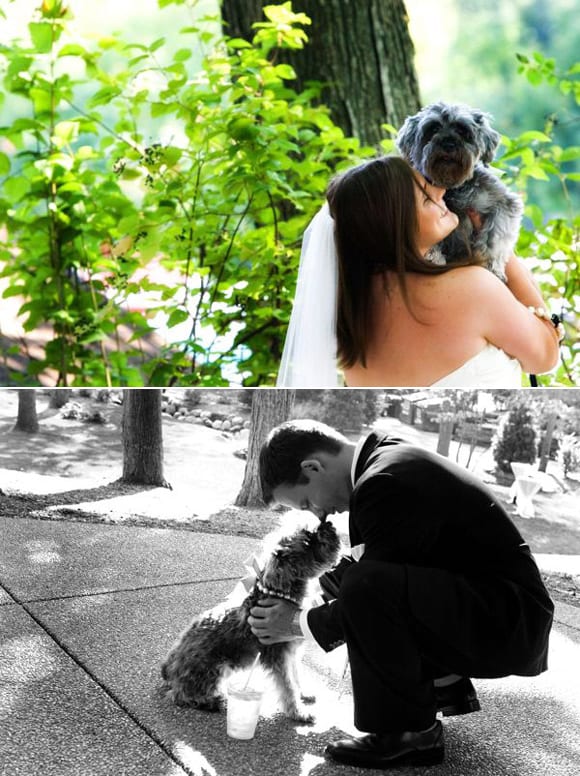 And I love these family photos! Seeing these definitely makes me wish we'd done the same thing with our Nina. I swear, there is nothing quite like the love and devotion of a dog.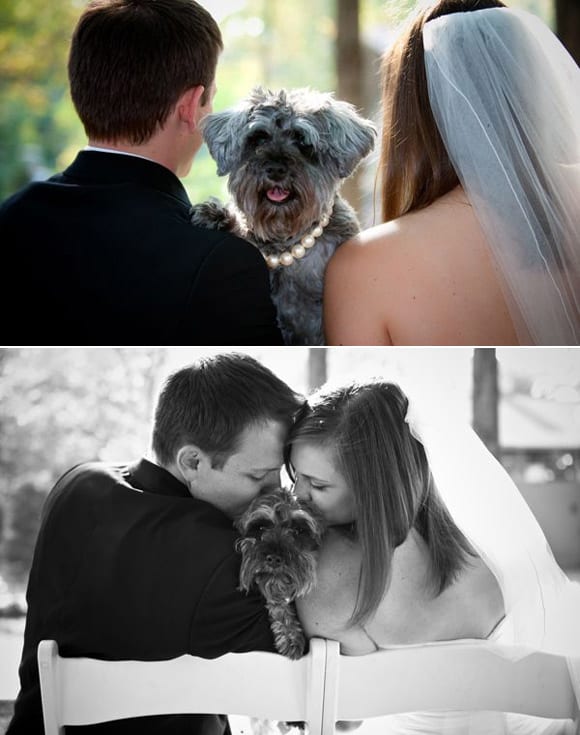 I love these photos and the tender affection you can so easily see shared between human and puppy. Thank you so much, Darci, for sharing these beautiful photos. Also, Lola recently celebrated her birthday so happy birthday, Lola!
{Photos by Browers Photography.}