Hands down one of my favorite blogs when I need some crafty inspiration is b*spoke, the blog of Emmy Lu Designs – last fall I featured the amazing fall flavors party designed and hosted by Emmy Lu's own Bethany. Today, I'm excited because Bethany was a doll and shared some photos of one of her recent DIY projects – cute little fabric bags filled with heart-shaped sugar cookies, perfect for treating your loved ones on Valentine's Day.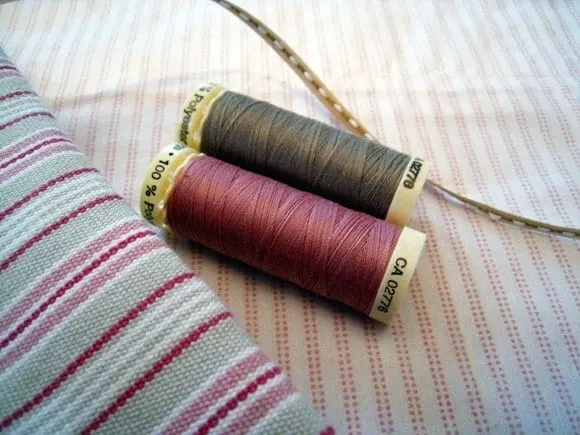 Bethany designed a series of really adorable Valentine's Day tags, which you can actually download from b*spoke. She made cute fabric pouches from pretty pink and gray striped fabric and then sewed the tags to the front of the bag.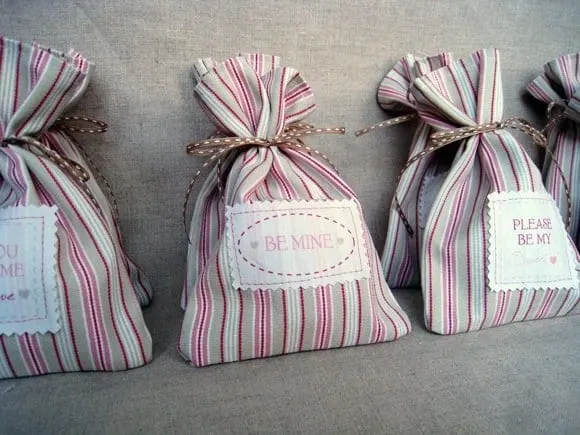 After the bags were assembled, Bethany baked up a whole bunch of yummy heart-shaped sugar cookies and slipped them into cello bags before putting each bundle into a one of the adorable fabric pouches.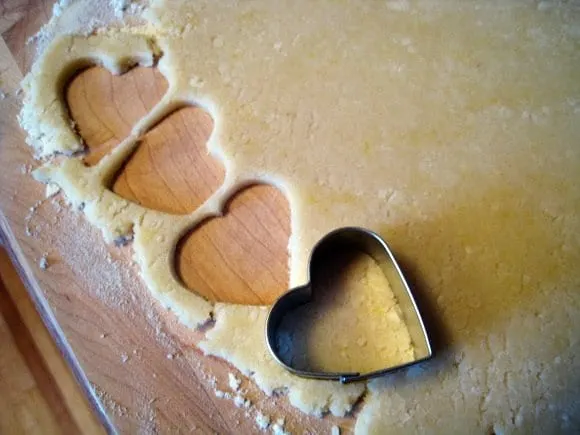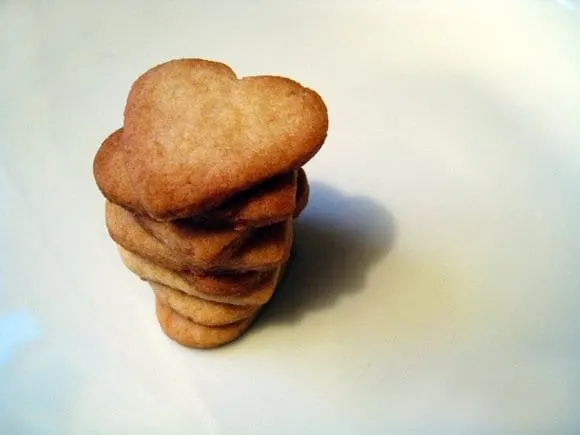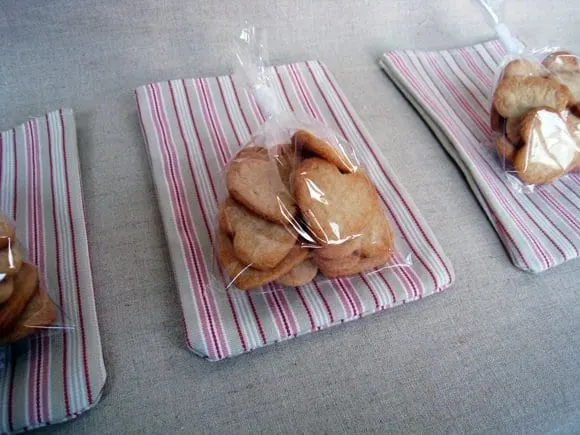 With the cookies baked, Bethany then tied up each bag with pretty ribbon for a simple little package of sweets that is incredibly thoughtful. I would love to make something similar, but alas, I can't sew. I think a sewing class may need to find it's way into my plans in the near future. In the meantime, you can visit b*spoke for all of the details and instructions so you can't create these for your loved ones. They're the perfect Valentine's Day gift, but they would also be really sweet favors at your next party.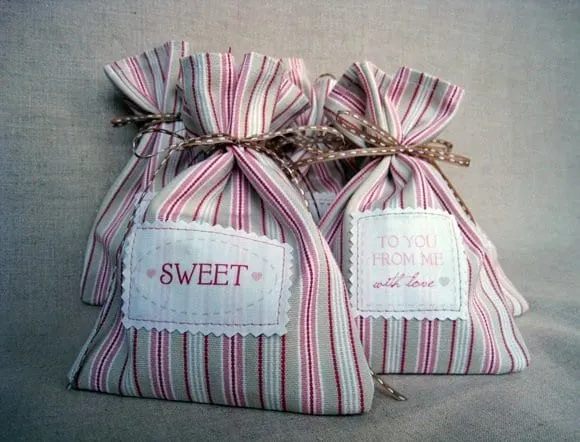 {Photos by Bethany Hway for b*spoke.}