Since throwing my name in the ring to be a part of the first ever Blog It Forward, I've loved reading all about what inspires some of my favorite bloggers. Today is my turn. (I'm taking over for The Sweatshop of Love who shared yesterday and on Monday the party continues over at The Vintage Laundress.) In many ways, I suppose the timing is perfect as this week and last have been particularly difficult for many of my loved ones and I, so I'm happy for the excuse to slow down and reflect a bit. While I truly draw inspiration from just about anywhere, these are my great sources of inspiration…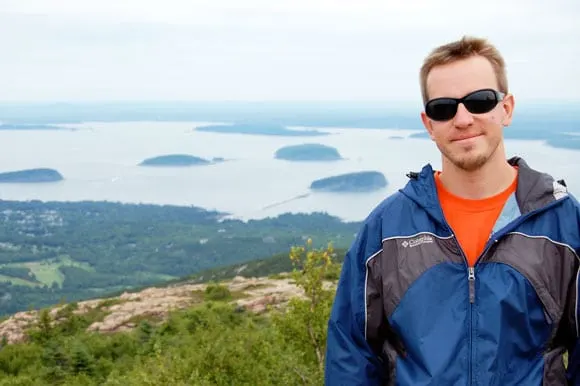 My husband. This guy is my rock and the reason I get up out of bed on days when it feels like my world is crumbling. We've had a rough go of it the last couple of weeks and his perpetual enthusiasm and determination keeps me going when I'd rather succumb to grief. He brings out the best in me, as they say. He inspires me to be a better person, to try harder, to work longer and to make every little dream in my heart a happy, joyful reality.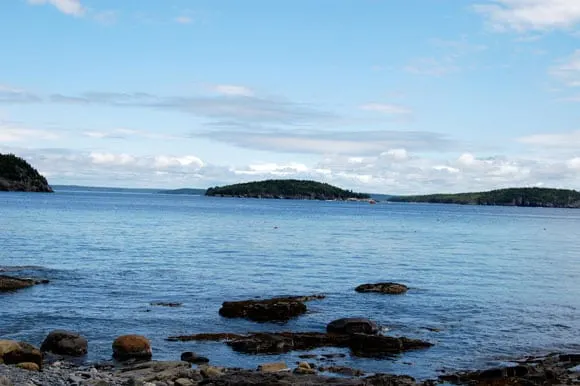 The water. As a girl who grew up along the water (in a beautiful area known as the Thousand Islands region of New York State), I'm never more at home nor more at peace than when I'm sitting waterfront. The pulse of the water is all it takes to restore serenity in my world and to bring things back into perspective when I'm unnecessarily stressed. When I feel myself getting out of whack, I go home and spend a long weekend with my head in the clouds and my feet in the water and I'm always inspired to tackle whatever might come next.
My doggie. This furry little black bundle of joy is the light of my life. I adopted Nina nearly five years ago and I believe with the exception of our honeymoon and a couple of jaunts to Europe she and I have been together every day since. She's my best friend, my confidant, my snuggle buddy, and one of my greatest sources of happiness. Her wagging tail and happy face greet me at the door every night and there's nothing she loves more than going for a long walk with her mommy or playing fetch with her daddy. She makes me laugh, she listens to me cry and she always knows when I need a little extra love. Is there anything as wondrous as the silent, unconditional love and affection of a dog? I daresay there is not.
Old buildings. With an undergraduate degree in architecture, I'd be lying if I said that my love for old buildings (and buildings in general really) wasn't a major part of who I am and what inspires me. Take me to a new city, hand me a camera and I'll be lost for days.

Family. I am incredibly lucky to have a huge extended family; a close knit group of aunts, uncles, grandparents and cousins that provide unlimited support, endless laughter, countless happy memories and a world of strength. My mother and my sister are my best friends, my relationship with my father is so dear to my heart that I could never adequately express it in words and my brother is the big brother every girl wishes she had – he is both ruthlessly overprotective and devastatingly funny. They inspire me every waking moment of every day.
In particular, my beloved late grandmother is an endless source of inspiration – it was her love of life, parties, gardening, pretty houses and the latest fashion that have largely molded me into who I am today. A little known fact – The Sweetest Occasion has long been dedicated to her memory and it is her love of hummingbirds that inspired my logo when I first began blogging. She epitomized all that hummingbirds are said to symbolize in many cultures and I carry that forth with me every day. I believe Papyrus says it best actually…
"Legends say that hummingbirds float free of time, carrying our hopes for love, joy and celebration. Hummingbirds open our eyes to the wonder of the world and inspire us to open our hearts to loved ones and friends. Like a hummingbird, we aspire to hover and to savor each moment as it passes, embrace all that life has to offer and to celebrate the joy of everyday. The hummingbird's delicate grace reminds us that life is rich, beauty is everywhere, every personal connection has meaning and that laughter is life's sweetest creation."
{Photos by Cyd Converse.}