One of the places I constantly find inspiration is from fashion. I get Harper's Bazaar every month and love looking through each issue. In the February issue, they featured some trends for Spring 2010. They mixed a lot of different patterns together for a fresh and fun look and I loved it! I created my own inspiration board with a couple images from the spread, as well as an invitation inspired by the board. I love the bold look of the black and white, and the pop of yellow that really gives it a fresh and fun vibe.
The inspiration –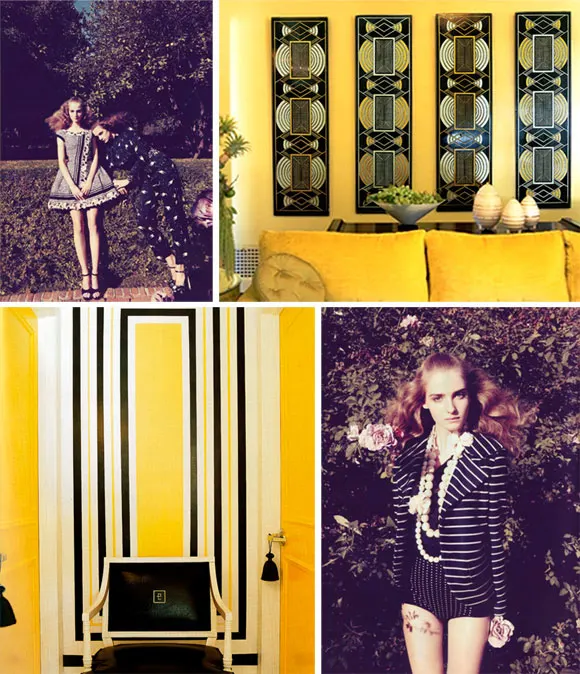 Pics and Models from Harper's Bazaar Feb. 2010, Kelly Wearstler Inc.
And the invitation –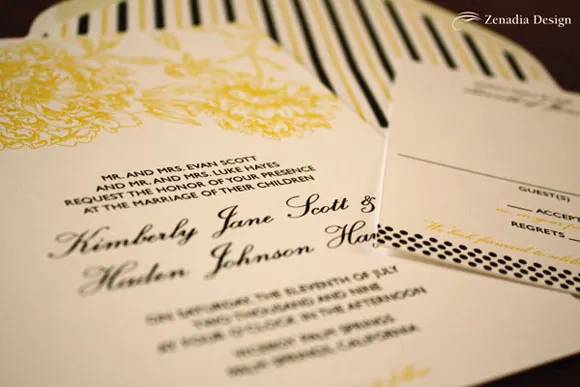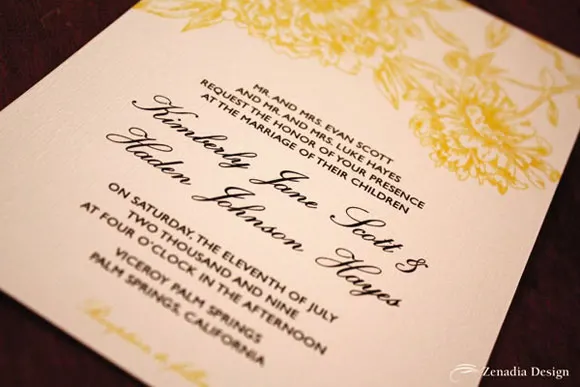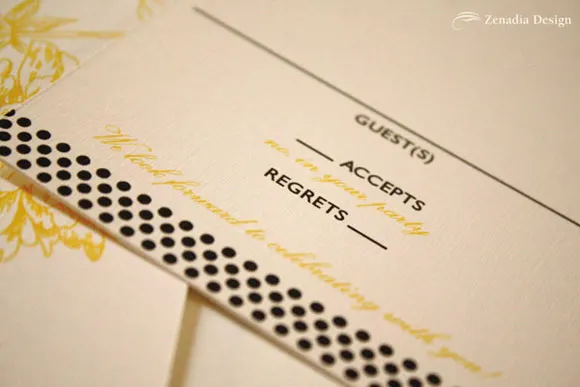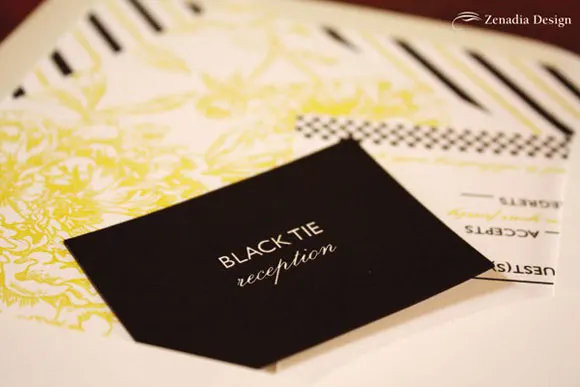 Gorgeous, right? Thank you so so much, Heidi, for sharing a bit of inspiration today. From your lovely home to your vibrant office to your incredible custom invitations, I would love to spend a day in your world.
{Photos by Zenadia Design.}