Good morning, friends! I hope everyone had a great weekend. I am honored to bring you Tova's second birthday party today! Tova's mom Kallie of Kallie Brynn Photography did the most amazing job planning all of the pretty details and it's a joy to have her share the party here on The Sweetest Occasion where Tova's owl themed first birthday party was a huge hit last year. (Actually, the fiesta birthday party she planned for her husband was a huge hit, too.)
So onto the party! Kallie was inspired by metallics and the timing of Tova's birthday near the new year and let shimmer and sequins take center stage. She baked vanilla cupcakes with vanilla bean buttercream frosting, and made a mini smash cake just for Tova. Everything is glittery, pink and festive in a sophisticated yet totally girly way. I have to say, this is my kind of birthday party.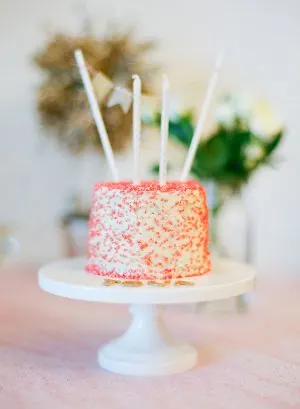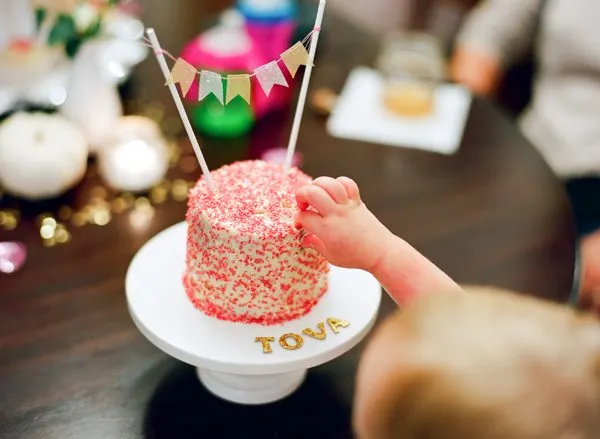 Kallie made the cake banner from sparkly ribbon attached to lollipop sticks and drink twizzle sticks were made from lollipop sticks with wooden balls glued to the top. She then glued sequin trim in gold and silver around them. The silver 'T' and little hearts are also wooden forms with sequin trim glued on and the shimmery gold party hat is Confetti System from Urban Outfitters. I love the mix of DIY projects and affordable little extras like the cake candles, pink sugar, cupcake liners, and cupcake stars all from Bake It Pretty. It just makes the party so special. Kallie served raspberry lemonade and sweet tea, and guests were treated to dinner before diving into the baked goods. Just lovely isn't it?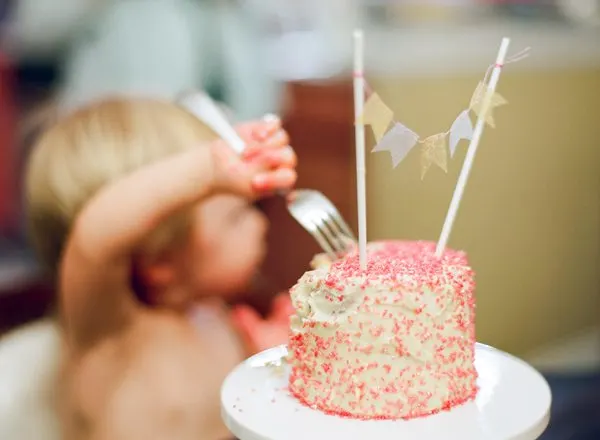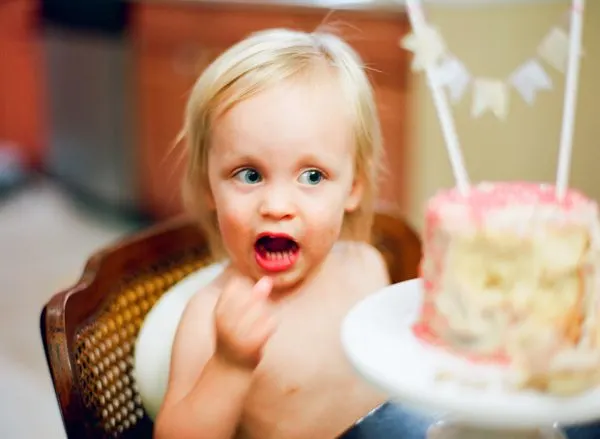 Seriously, Kallie's party planning skills (and amazing photography) rock my socks off. A huge thank you, Kallie, for sharing – can't wait to see what you dream up for Tova's third birthday!
{Photos by Kallie Brynn Photography.}