Our awesome DIY Contributing Editor Jenny is sharing the sweetest Valentines Day idea. Love love love this inspiration for sweet Valentines Day treats!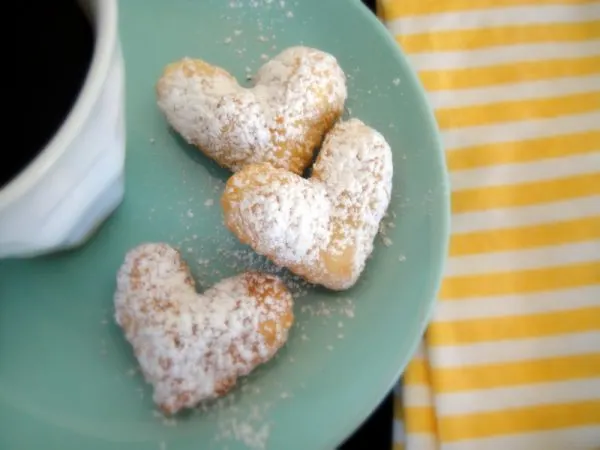 Treat your sweetie first thing in the morning on Valentines Day with these little heart beignets served with coffee. Quickly whip up some love with the Beignet Mix from world famous french market coffee stand Café du Monde of New Orleans, found at Cost Plus World Market. They are incredibly simple to make! Add water to the mix. Roll it out thin, use a ton of flour because it is super sticky, and cut with a heart shaped cutter. Pop in a pot of oil to deep fry, turning and basting to maximize puffiness.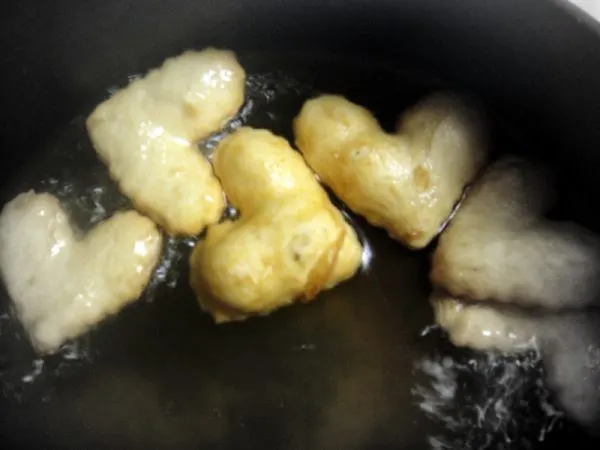 Scoop out when light golden brown, and after a brief stint on paper towels, dust with powdered sugar and serve hot. Heaven on a plate.
{Photos by Hank + Hunt.}