Hi all! I was cruising the aisles at Michaels on a mission to not buy anything except hot glue and I happened upon the clay aisle. I was amazed at the range of gorgeous shades they have now, some are even pearlescent. Truly stunning. I had to find something to make with this pretty little craft staple. So, I did. I can't wait to make matching flags and food tents for Henry's birthday! (I promise this is the last goody-on-a-stick for a while.)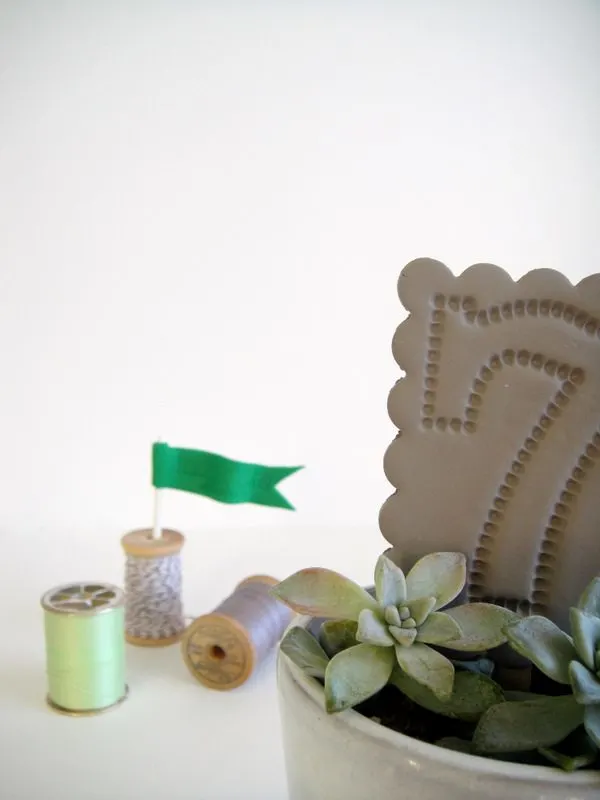 supplies:
polymer clay
clay softener drops (optional)
cookie cutters + stamps
knife + toothpicks
wax paper + foil
lollipop sticks
rolling pin
Work the clay in your hands until pliable. Mine was pretty stiff, so I used a few softening drops and kneaded in a plastic bag to make it easier to work with.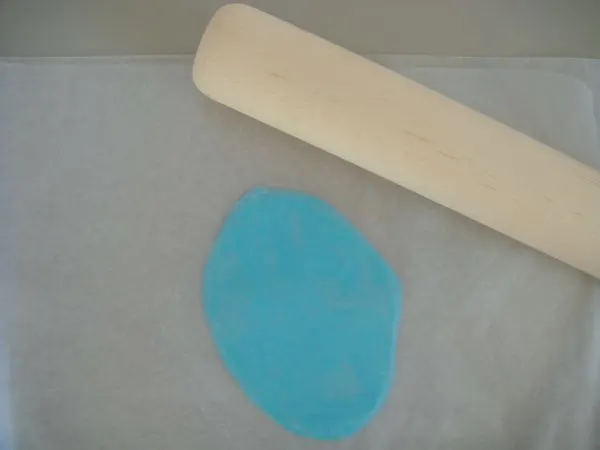 Place a sheet of waxed paper down and put the slightly flattened clay on top. Top with another sheet of wax paper and using the rolling pin, roll out to about ¼" thickness.
TABLE NUMBERS: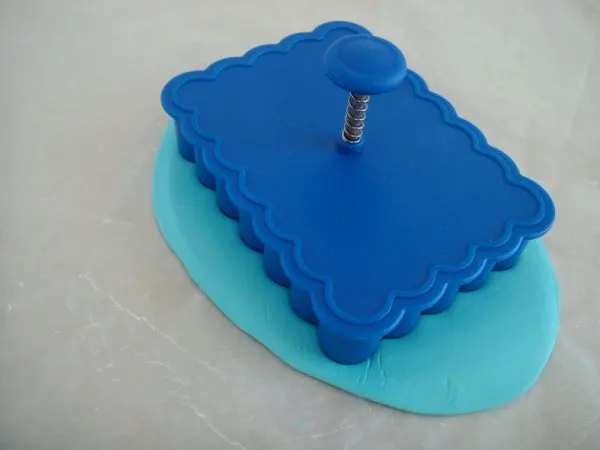 Using a large cookie cutter, cut out a shape for the table number. Transfer to a cookie sheet lined with foil.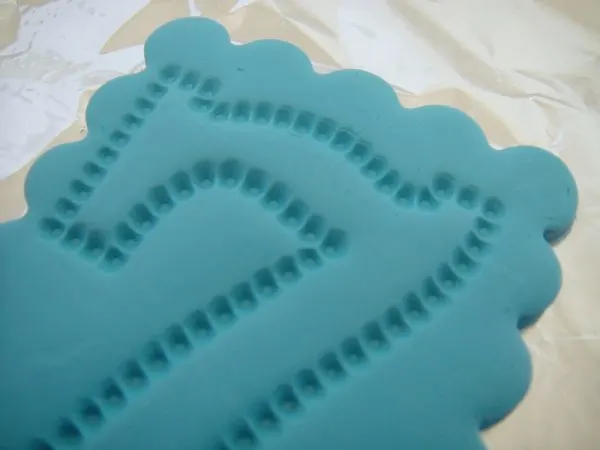 Using a large number stamp, center and press for each. For these I used the scalloped rectangle from Message-in-a-Cookie Cutters from Williams-Sonoma and Martha Stewart Crafts stamps. Similar large number stamps can be found at Paper Source.
FLAGS:
Cut a flag shape out of paper. Place on clay and trace with knife. Clean up the edges with a toothpick and smooth with your finger.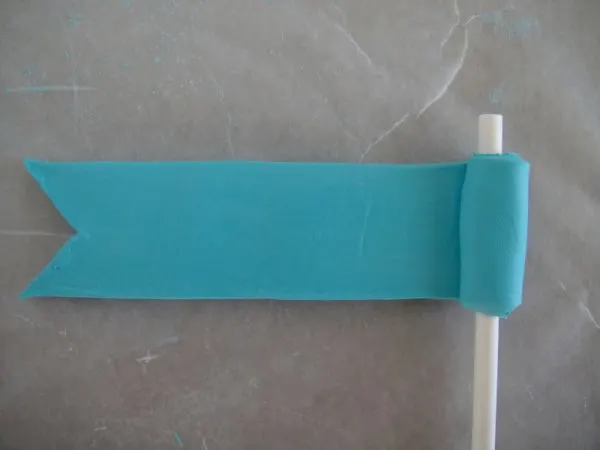 Flip the shape over and flatten the edge of the flag and roll around the lollipop stick.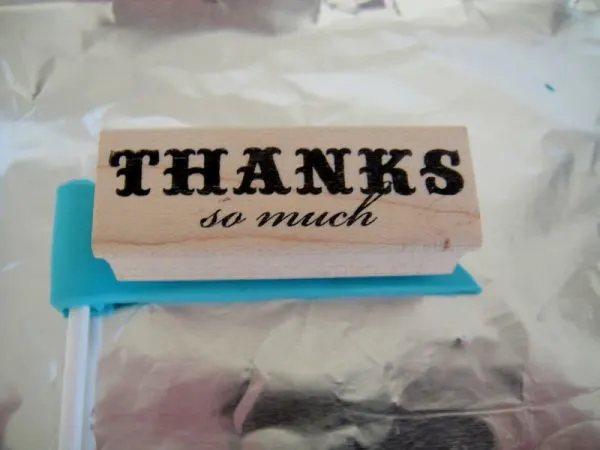 With the front side on top, place on a cookie sheet lined with foil. Stamp any design on top- a monogram/thank you/enjoy/happy birthday/hooray/etc. The 'THANKS so much' stamp is from Impress.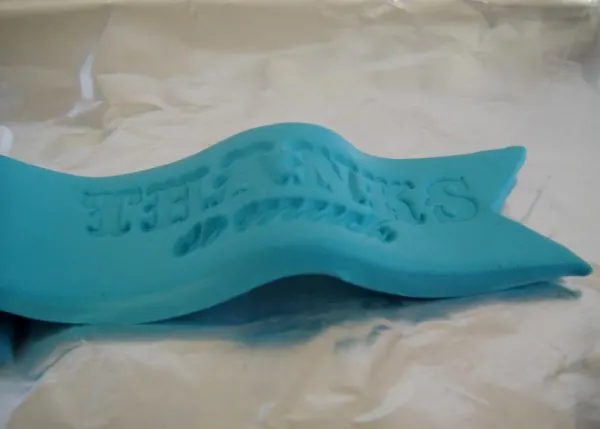 Shape the flag wavy, as if it's blowing in the wind or leave flat, either way, the shape will stay however you set it.
PENNANT: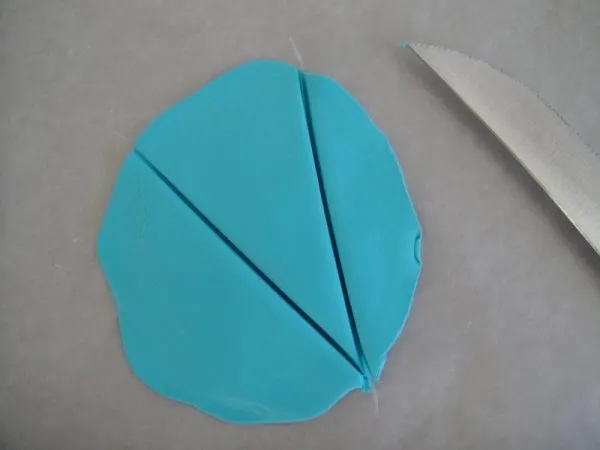 Cut a triangle shape for a pennant. Attach to lollipop stick.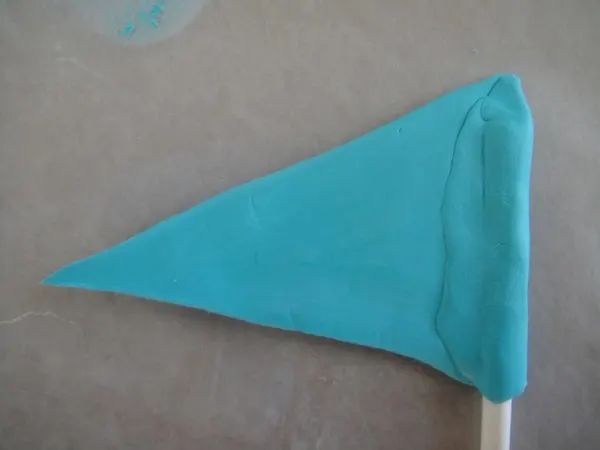 Another method to attach a pennant or flag is to wrap and smooth edges around the stick. You could also use small flags, with small wood dowels or toothpicks for mini toppers.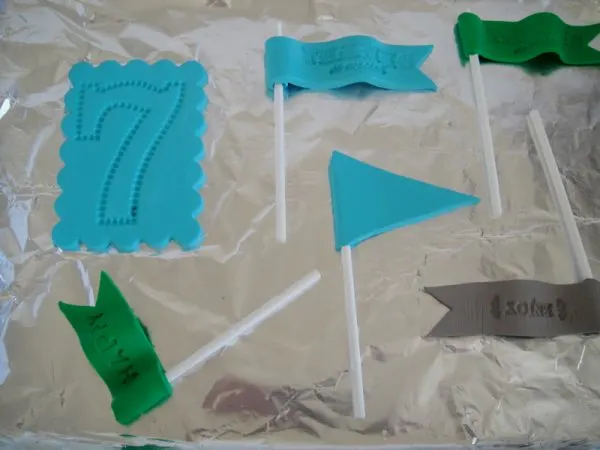 Bake at 275⁰ for about 15-25 minutes, according to the directions on the clay. Watch carefully, but make sure they are in the oven for a long enough time.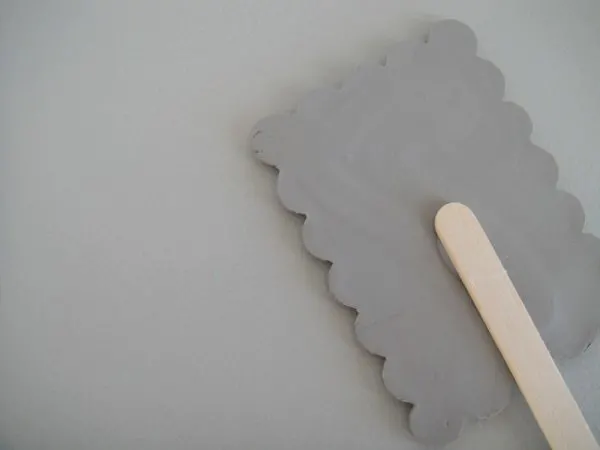 Once cool, hot glue a popsicle stick to the back of the table numbers. You can also hot glue a ribbon to hang.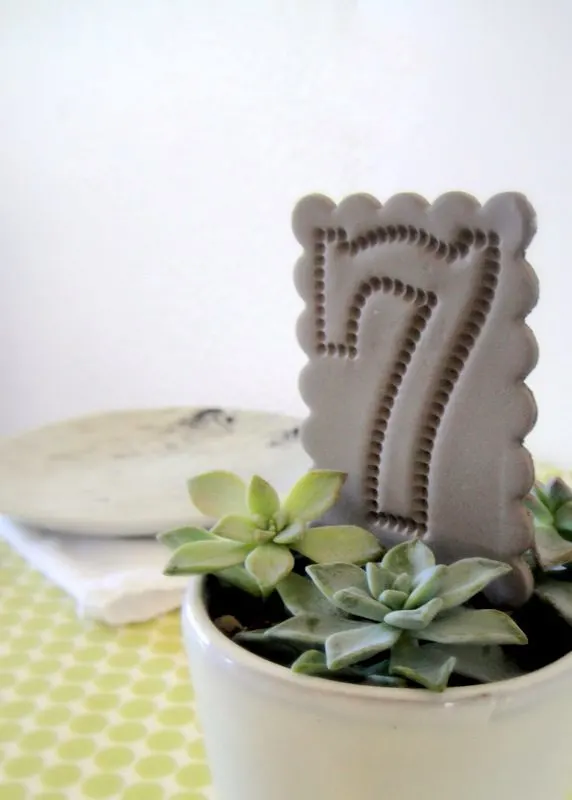 {Photos by Hank + Hunt.}